One of my biggest memories of cookies is sugar cookies in particular. My birthday is in December and my mom worked really hard to make it so that it wasn't jumbled in with Christmas. One way I did things different was instead of cake my guests all decorated cookies. Now as a mom I realize this was just a great way to send the sugar home with the kids. Brilliant mom, brilliant.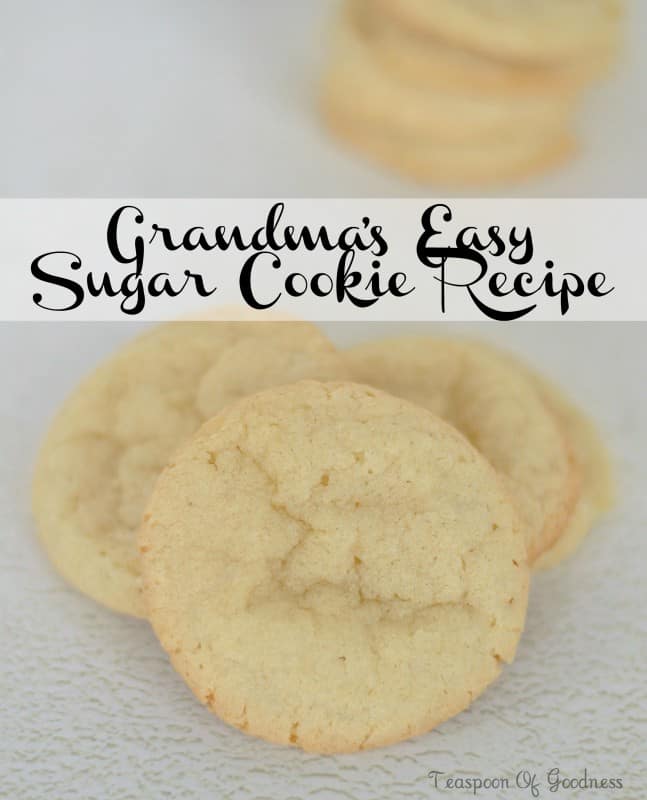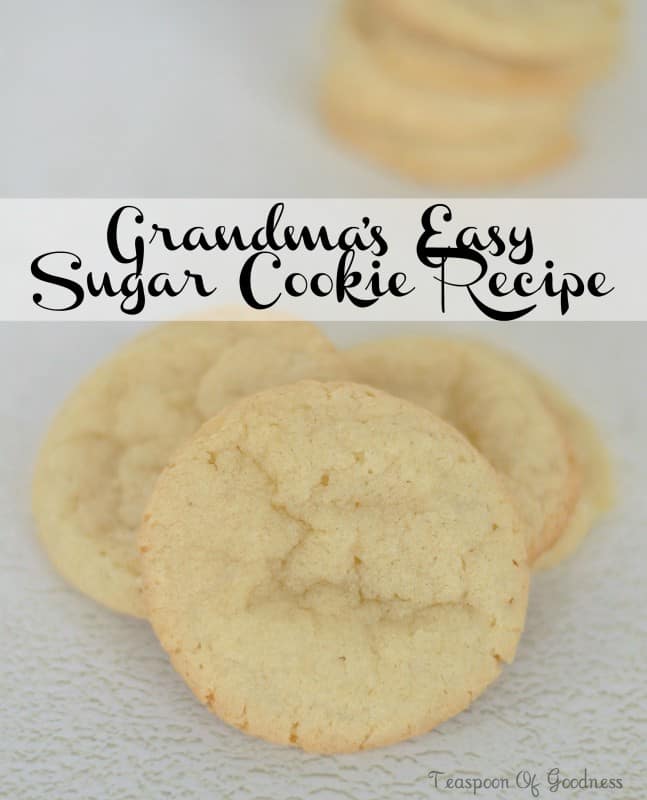 Birthday time would come around and my mom would get to work in the kitchen mixing up several batches of sugar cookie dough. When you are looking to send 12 – 15 cookies home with each guest you know your going to be busy. Now imagine the giggles taking place around the kitchen table when you have 15 girls around the table rolling out cookie dough and passing cookie cutters around to get the shapes just right.
Now it's time to wait.
And wait some more.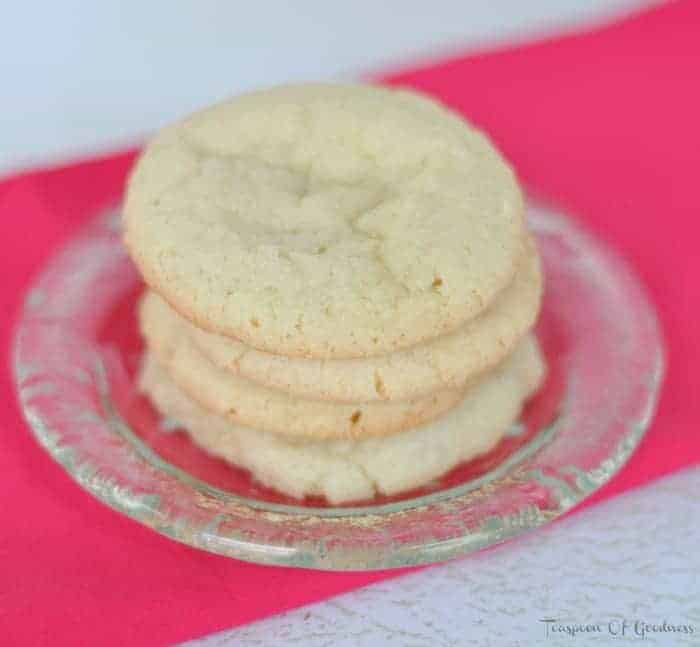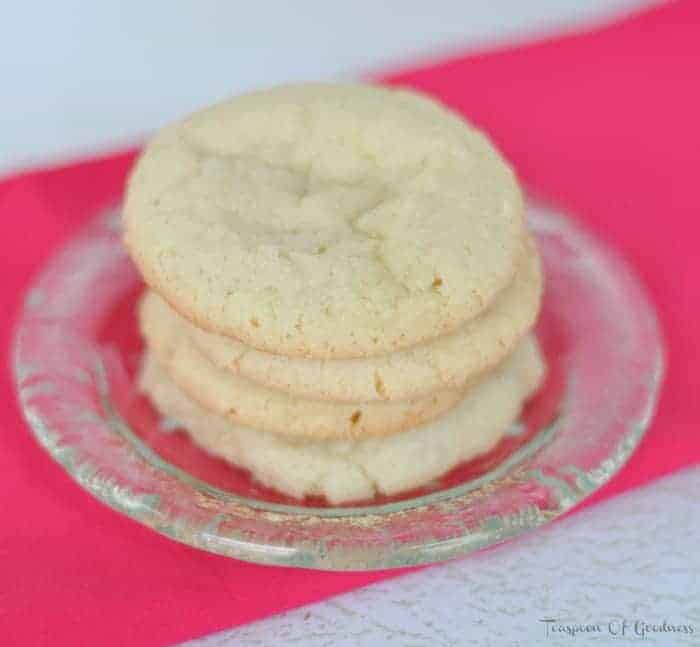 You know how long it takes to bake that many cookies. To 15 little girls it takes forever!
Finally it would be time to decorate and my amazing mom would pull out the icing, wilton featherweight decorating bags, sprinkles, shaved chocolate and just about anything else she could find around the house edible. Two hours later with lots of laughs and a huge mess we would all place our decorated cookies in our boxes (back when pop flats where actually cardboard) covered with aluminum foil. The cookies would all be set out on the inside porch to go home the next day and the pile of giggling girls would head downstairs for the night.
What a genius plan of my mothers right? We didn't get sugared up on cake and ice cream at her house and it killed hours during a slumber party. I must say well played mom, well played.
Grandma's Easy Sugar Cookie Recipe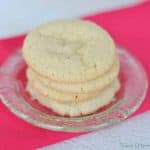 Grandma's Easy Sugar Cookie Recipe
Ingredients
1/2

cup

butter softened

1

cup

sugar

2

eggs

2

cups

flour

1/2

tsp

salt

2

tsps

baking powder

1/2

tsp

vanilla

Extra sugar for rolling
Instructions
Preheat oven to 350.

Cream butter, sugar, and vanilla together.

Add eggs and mix until well incorporated.

Add salt, baking powder and flour and mix well.

Form cookie dough into even size balls (I use a small ice cream scooper) and drop into white sugar to coat.

***If your going to use a cookie cutter to shape them roll onto a floured surface to cutout and bake as directed.***

Bake 10-12 minutes.

Allow to cool.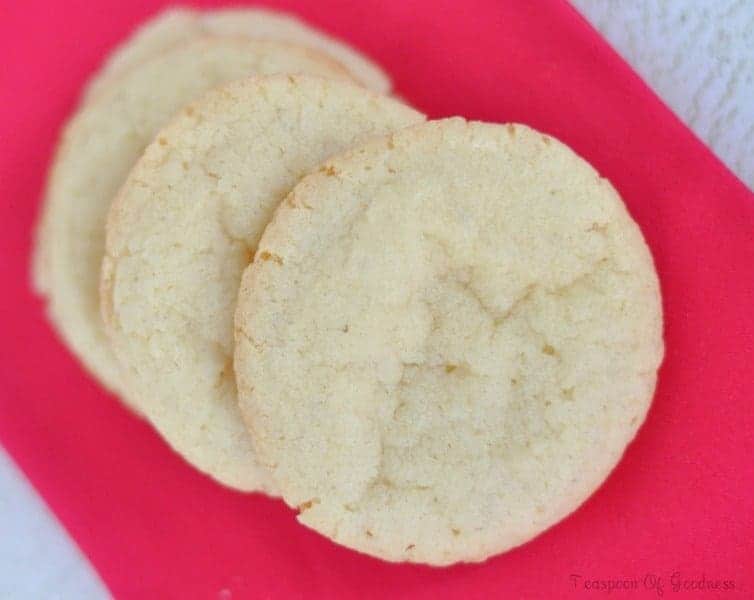 This recipe works wonderful with with making your favorite round sugar cookies or with cookie cutters because it is a little stiffer and holds up well to being rolled out.
Did you have a unique birthday tradition growing up?  Could you see yourself incorporating this Easy Sugar Cookie Recipe into a family tradition for birthdays or holidays?
Save On These Ingredients