I'm totally in back-to-school mode for school lunch ideas, and these spicy sausage balls are perfect. I can whip up a large batch that can easily be frozen in no time. I pair these spicy sausage balls with either french toast sticks or homemade pumpkin waffles, syrup, fresh fruit, and a smoothie for school lunch. Everything goes into the lunch box frozen and thaws by lunchtime for a fun breakfast for lunch.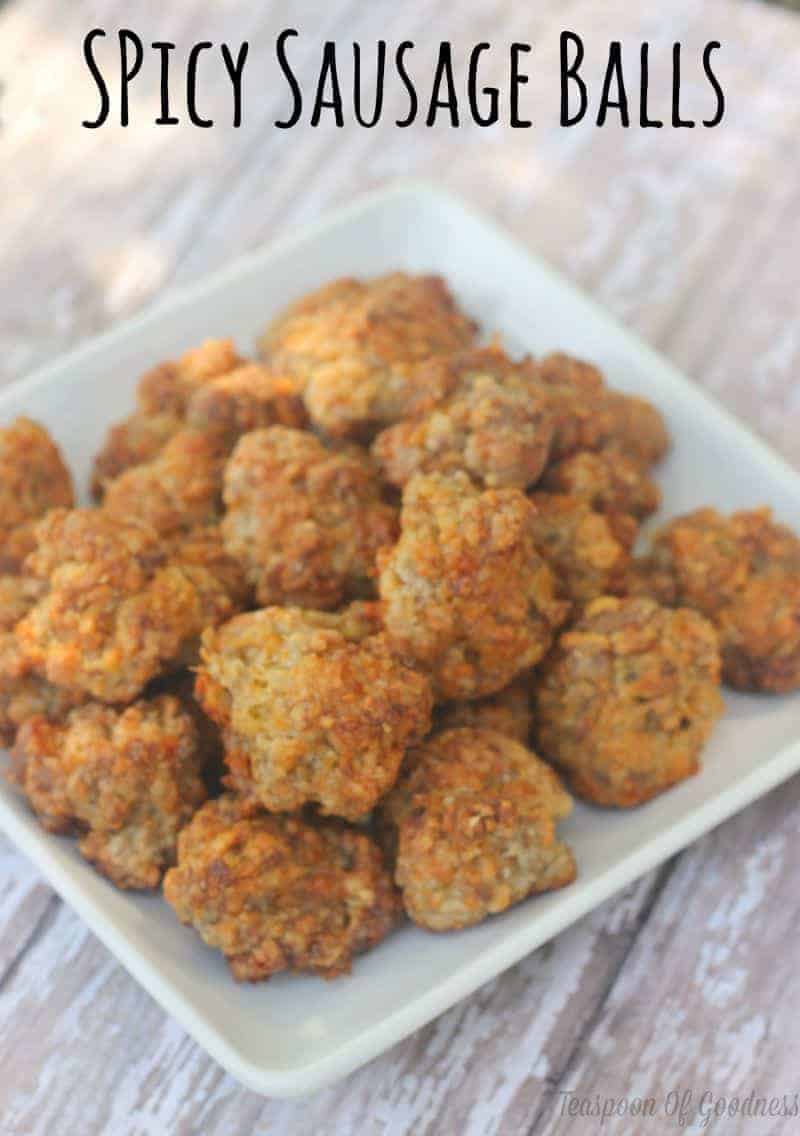 Pin
Also, what about breakfast? When you are getting the family ready in the morning, it's so nice to know exactly what's for breakfast. There's no need to spend an hour cooking in the morning when you can fix something up like these Spicy Sausage Balls. I personally like the zing that these Spicy Sausage Balls bring!
This is an easy recipe that you'll enjoy making for many mornings to come. I promise they'll ask you about it on a daily basis, at least my boys do! Whether you make these for lunch, breakfast, or dinner, they are sure to be a big hit!
Spicy Sausage Balls
Ingredients
1 lb. hot or spicy pork sausage, room temperature
1 cup all purpose flour
1 cup shredded cheddar cheese blend, room temperature
3 Tbsp. butter, room temperature
1/2 teaspoon baking powder
½ tsp. red pepper flakes
Instructions
Preheat oven to 350 degrees.
Cover baking sheet in aluminum foil, this will help clean up be a snap.
Combine all ingredients in a large bowl until well mixed. Your hands will be your best tool for this job.
Form into ping pong sized balls and place on prepared cookie sheet.
Bake for 20-25 minutes until golden brown.
Move to a paper towel lined plate and allow to drain well.
Pin
What is your "go-to" for breakfast at home? Do you plan on making these Spicy Sausage Balls?
Visit Teaspoon Of Goodness's profile on Pinterest.