Every family has that one traditional holiday treat, and for my husband, it is this Rusk Cookie Recipe. If you've never heard of a rusk, it's a hard cookie that is perfect for dunking in everything from milk to hot chocolate or even orange juice! This recipe is a 3rd generation recipe passed down on my husbands side of the family and is ideal for the holiday season.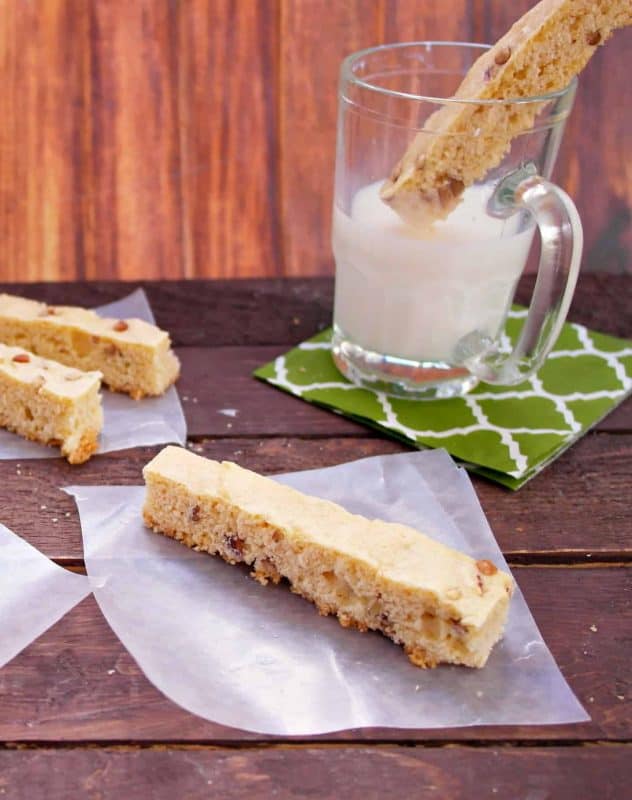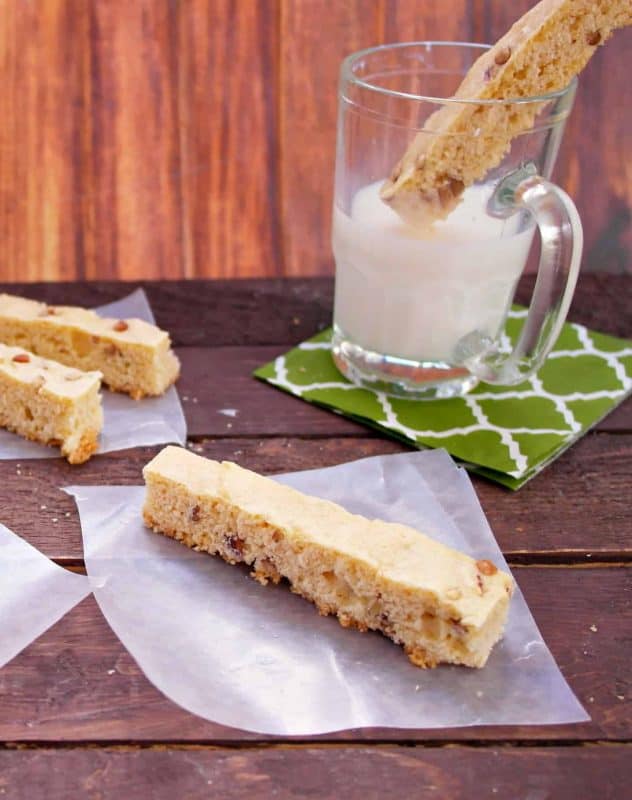 This Rusk cookie recipe is very easy to make, and since it's one of the most popular items during our family gatherings, my mother-in-law even makes large batches in advance to freeze and have on hand for Christmas gatherings. If she didn't make them in advance, she wouldn't have enough to go around they are so popular!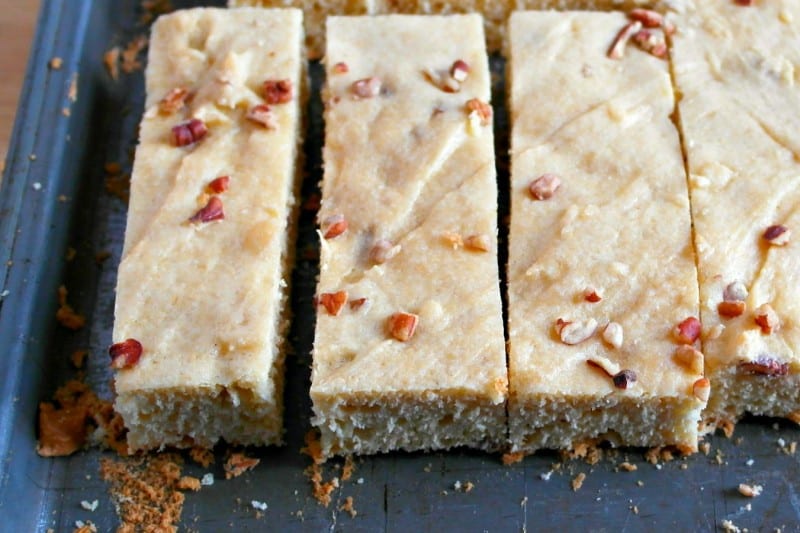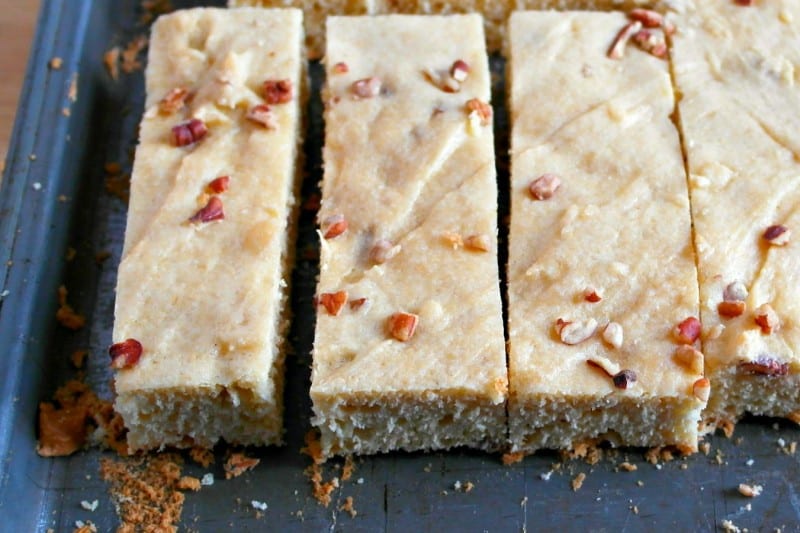 This simple cookie doesn't have a distinct flavor. Instead, it takes on the flavor of what you dip it into. This is one of the best parts of the Rusk cookie recipe because it means you an enjoy it with so many different things. You can dip in your morning coffee, in milk or varied flavored milk, and even things like hot chocolate or juice. Since the holidays are chock full of super sweet and decadent treats, this cookie is the perfect choice as an option to be not so indulgent, but still perfectly delicious.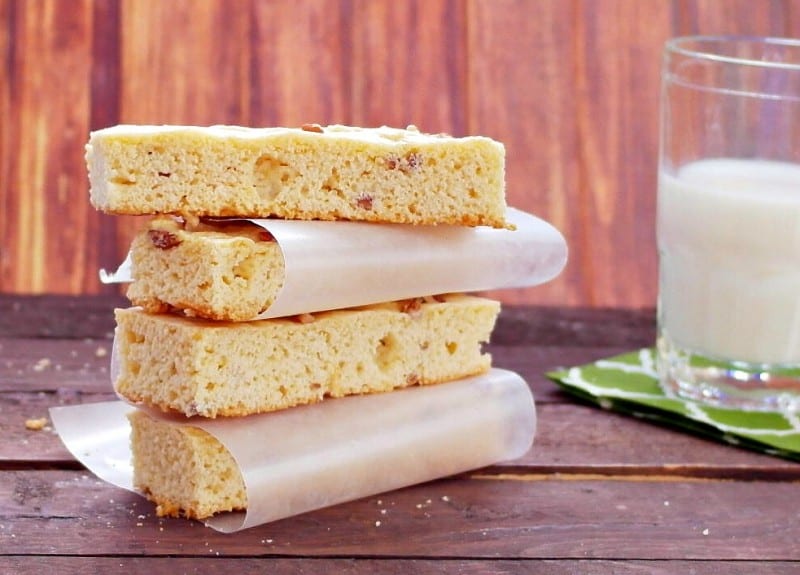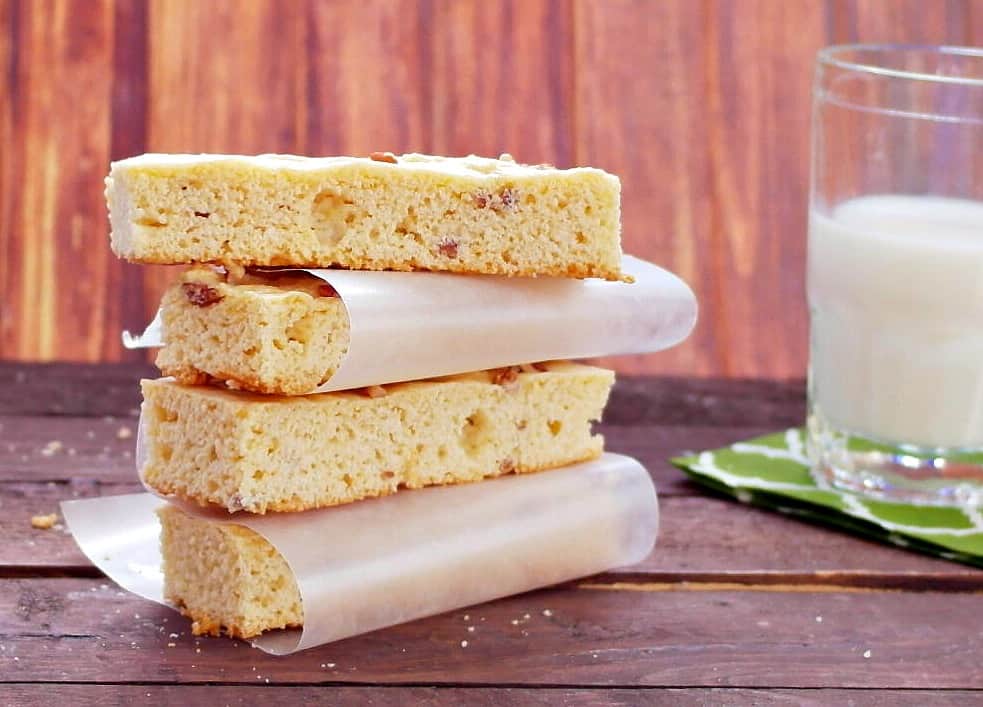 Rusk Cookie Recipe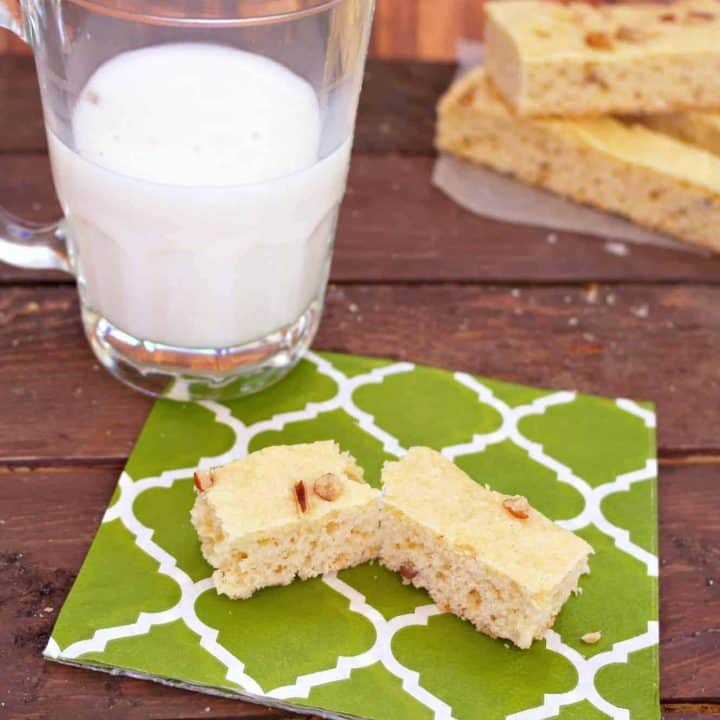 Rusk Cookie Recipe
Ingredients
1 stick butter
2 cups sugar
1 egg
1 cup sour cream
½ teaspoon baking powder
1 teaspoon salt
1 teaspoon vanilla
1 cup pecans or walnuts, crushed
4-5 cups flour
Instructions
Grease large jelly roll pan with shortening
Cream butter and sugar together in mixer bowl.
Add egg and sour cream and mix well. Add vanilla and continue mixing.
Add baking powder and salt. Mix well.
Add 2 cups of the flour and mix. Add rest of the flour a little at a time. Mix in nuts.
Spread into greased pan. Bake 25 minutes or until done.
Remove from oven. Let cool 15 minutes. Cut into bars and place half on another pan. Continue to toast 7 minutes, turn cookies and toast 7 more minutes. Watch as you toast so that they don't burn. Cool and & enjoy with a tall glass of milk or coffee.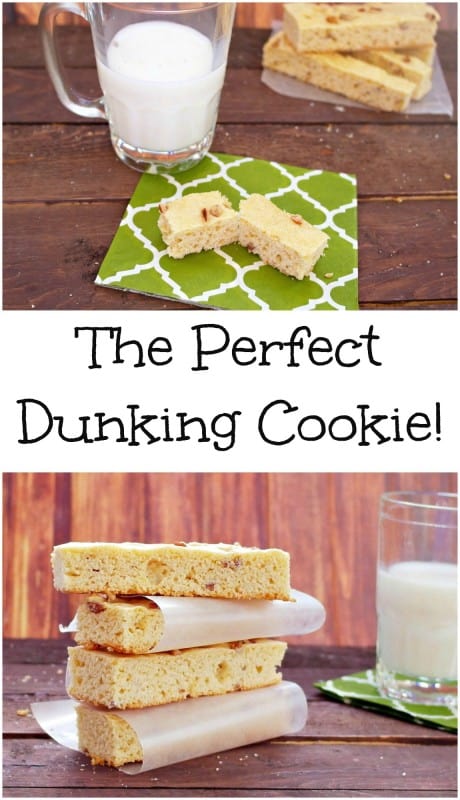 You might enjoy these other homemade cookie recipes.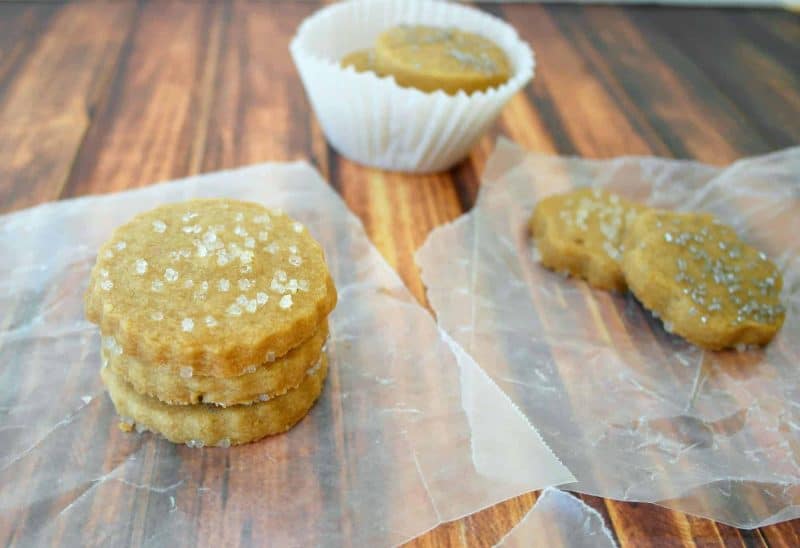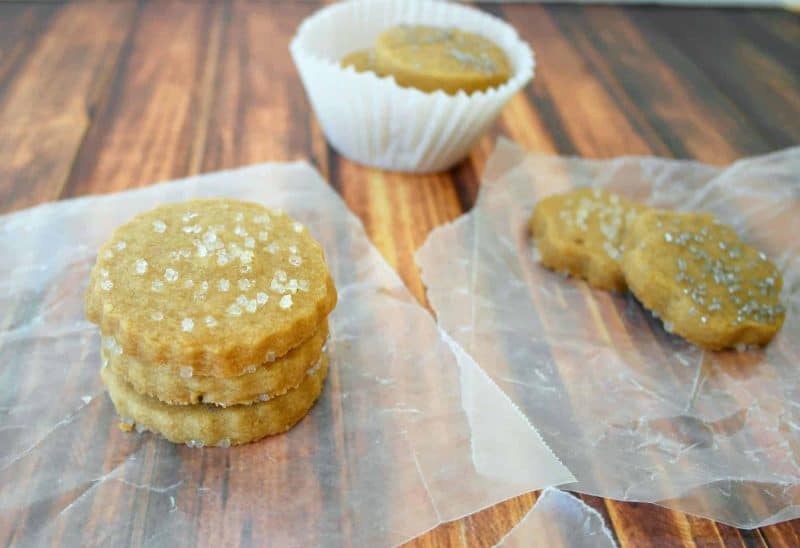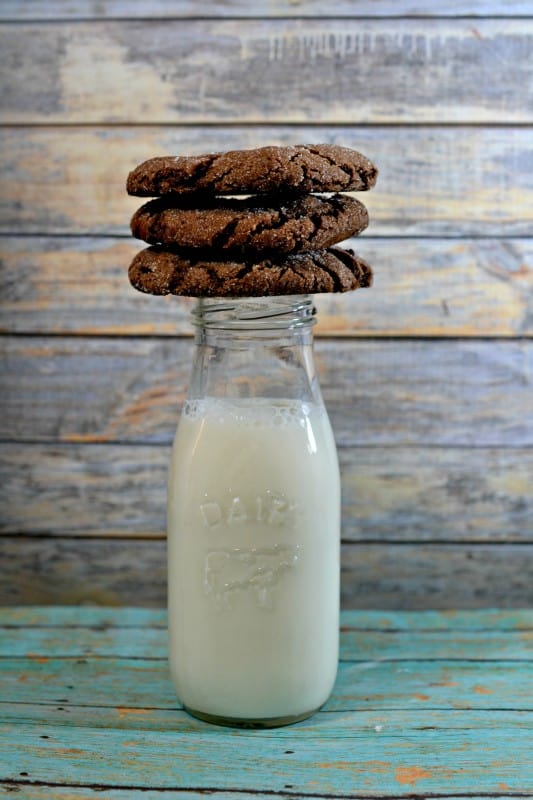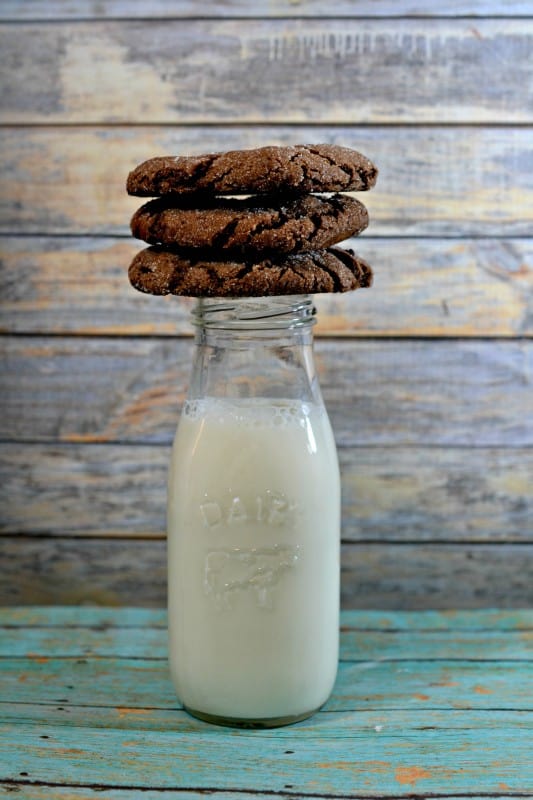 Heath Bar Peanut Butter Cookies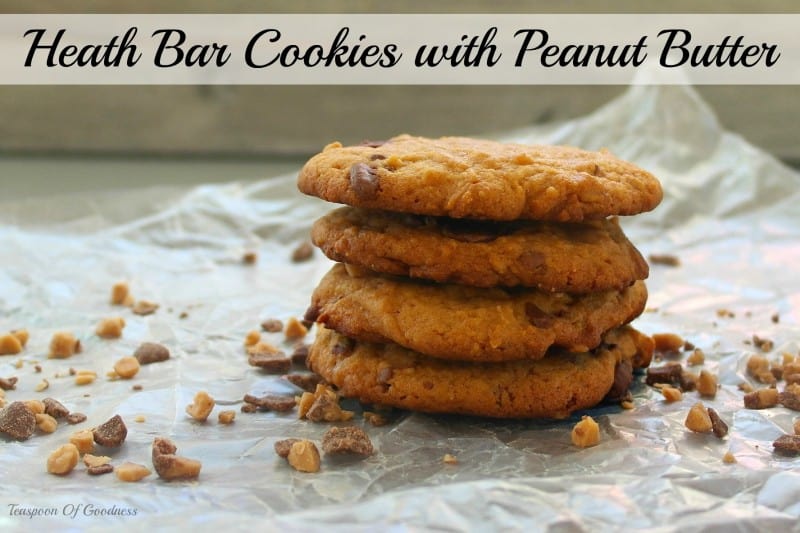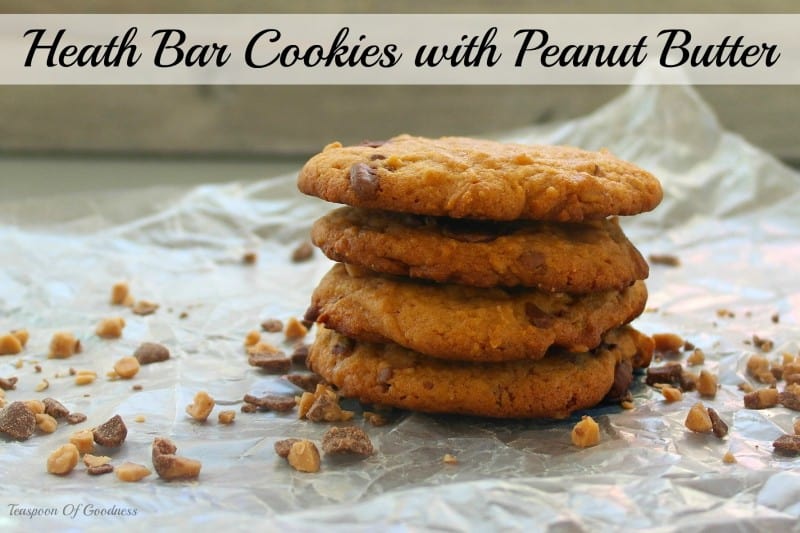 Visit Teaspoon Of Goodness's profile on Pinterest.