These Seasoned Italian Fresh Green Beans are a great addition to any meal. They aretruly the easiest side dish you'll ever throw together, and everyone will love them. Especially kids who don't like vegetables. This recipe is so simple and delicious you'llmake it to go alongside your favorite grilled meat, or alongside your favorite holidaydishes at a family meal.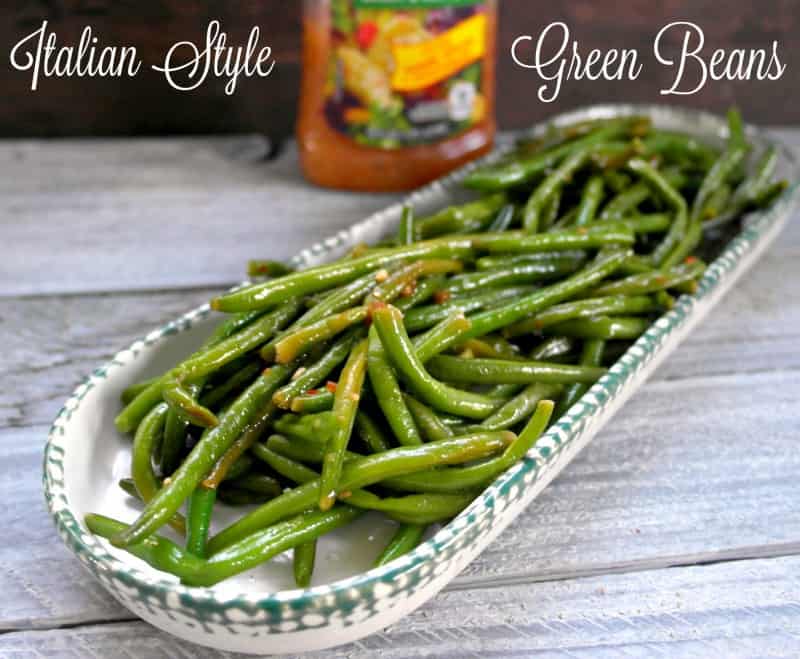 Pin
Fresh green beans are a great addition to your menu plan. So many are afraid to cookfresh vegetables, because it seems so daunting. This recipe takes away all of themystery and makes it super easy to prepare a delicious side dish that is also veryhealthy.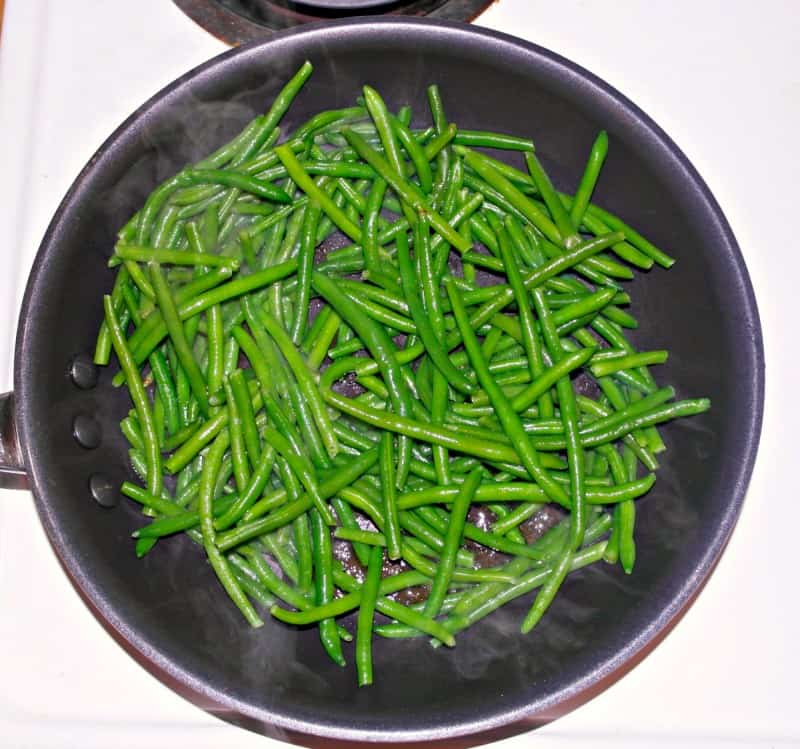 Pin
How To Cook Fresh Green Beans
Your green beans will need to be rinsed well first. You'll also want to snap ends off of yourfresh green beans and remove any strings that may be there on larger beans. Then it's just a matter of steaming or sauteing them and mixing with the Italian dressing and cook as directed.
How To Steam Fresh Green Beans
Add fresh green beans to large skillet and add 1/4 cup water. When your water has started to boil you will then cover your skillet with a lid and allow to cook for 3-4 minutes. I like my beans a bit crunchy still and this time works great for that.
How To Saute Fresh Green Beans
To saute your fresh green beans you will need a skillet with a tablespoon of butter or oil. I prefer a cast iron skillet for this. Melt your butter over medium to high heat. Once your butter or oil is hot and melted toss in your green beans and cook for 3-5 minutes. You will need to stir as necessary to prevent burning on the bottom.
Can I Use Canned Green Beans for Seasoned Italian Green Beans
You can use canned or frozen green beans in this dish with ease. You will need to warm up the green beans according to the directions and drain off any water. Once you've drained off the water you can toss with the Italian dressing and this simple dinner side dish is ready to go!
I'll admit that I do prefer this side dish with fresh green beans but that's because I like the crunch you get from a steamed or sauteed green bean. Fresh green beans are usuallyavailable in bulk during summer months, but also regularly in stores during wintermonths. The difference in flavor is well worth seeking out the fresh green beans if possible, but I understand being busy! Youcould also substitute low fat or fat free Italian dressing to make this even healthier.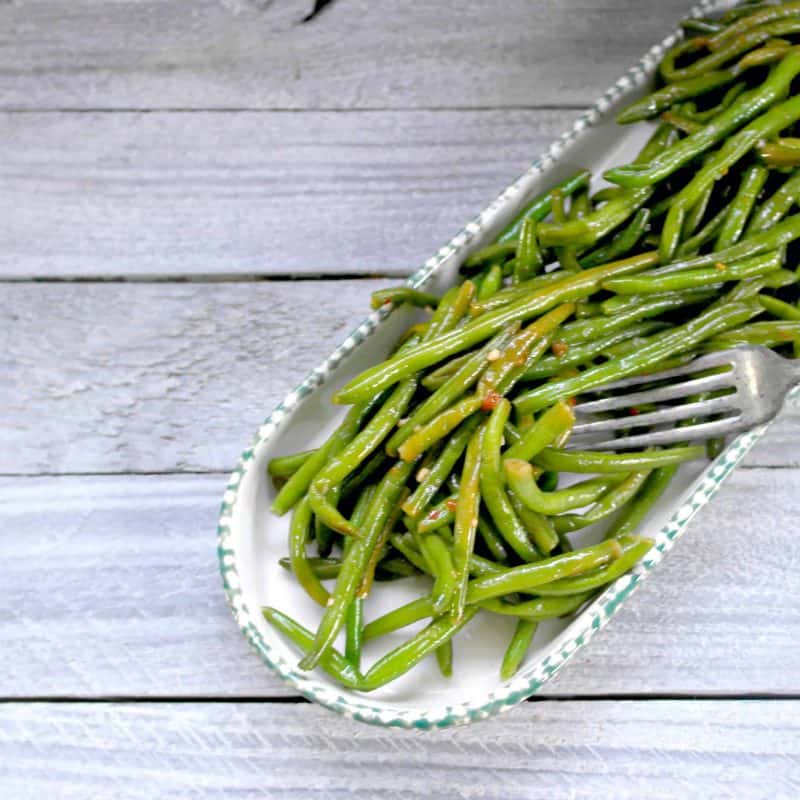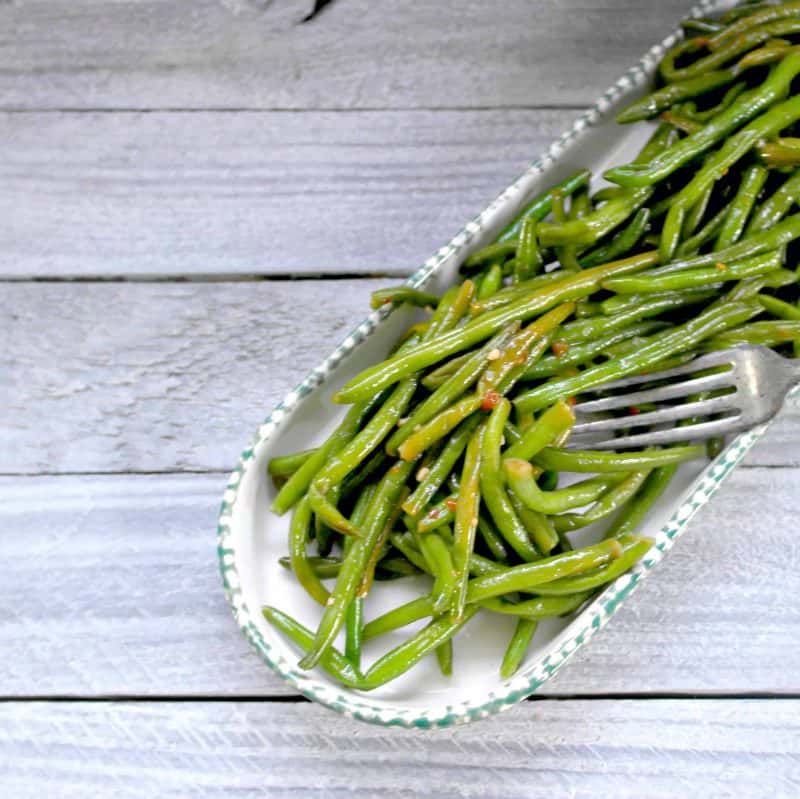 Pin
Italian Seasoned Fresh Green Beans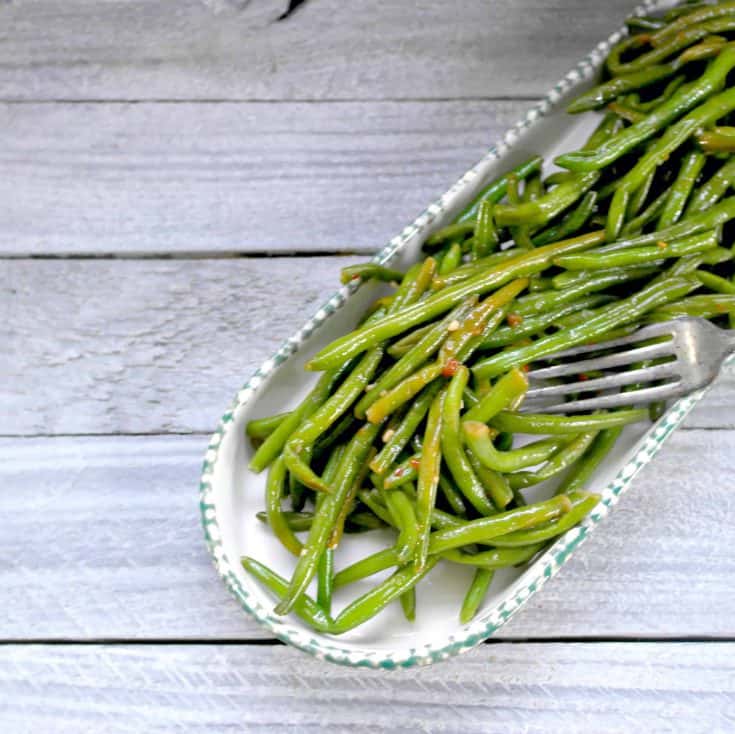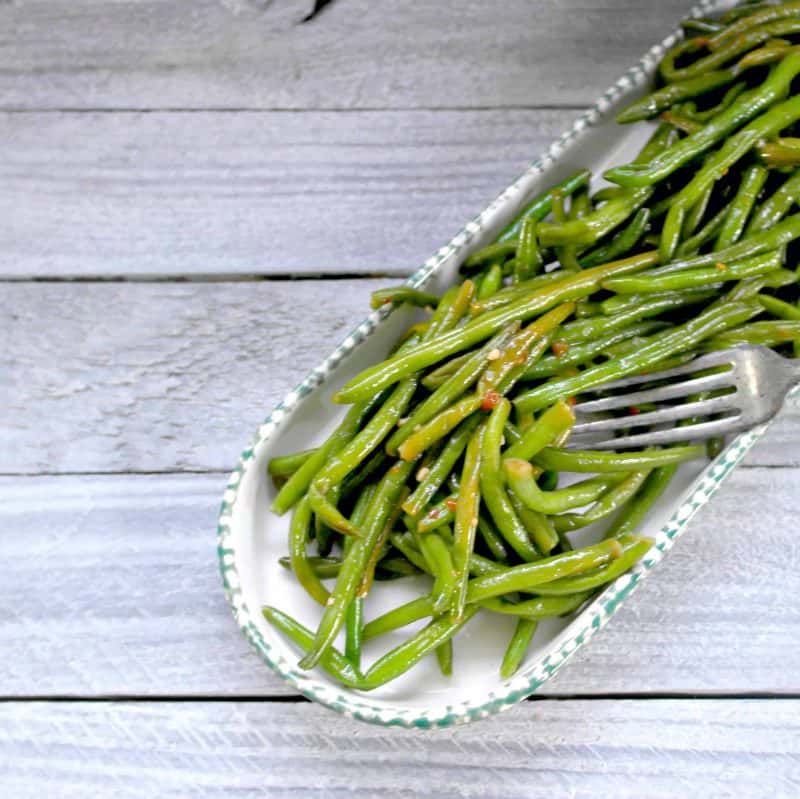 Yield:

6
Italian Seasoned Fresh Green Beans
Ingredients
1 pound green beans, fresh, frozen or canned all work
2 tablespoons Italian dressing
Instructions
Cook or heat the green beans.
Drizzle cooked green beans with the Italian dressing.
Toss together and serve hot.
If you enjoyed these Italian dressing green beans for a simple side dish you might also enjoy these dishes!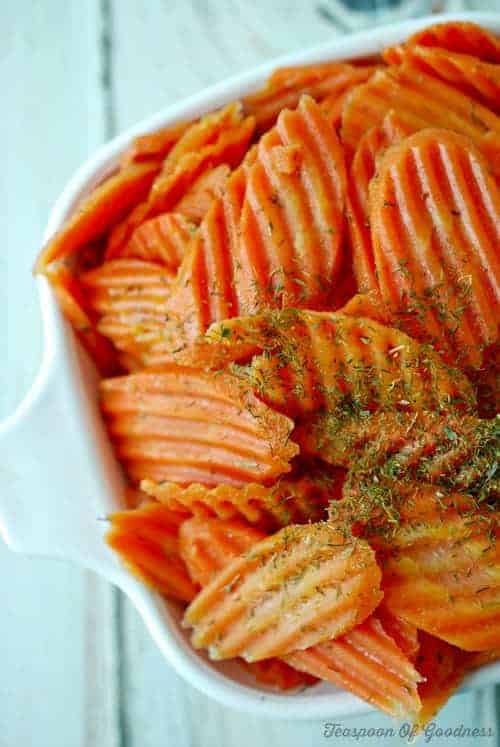 Pin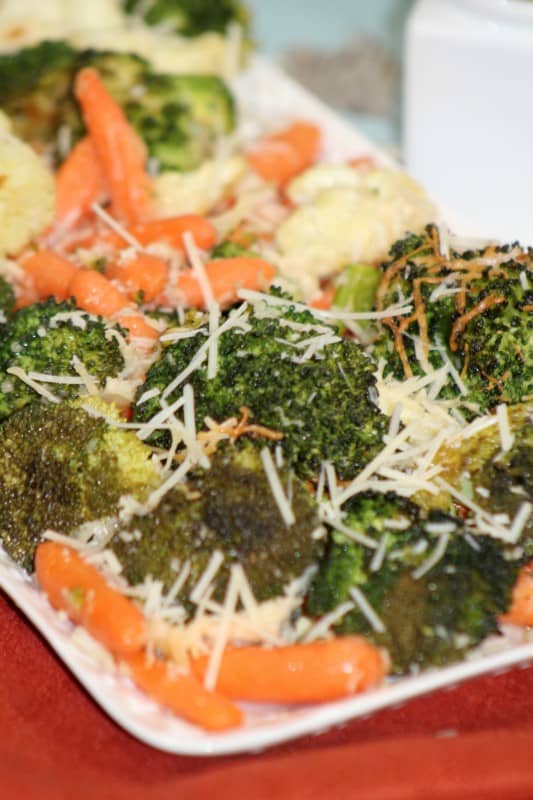 Pin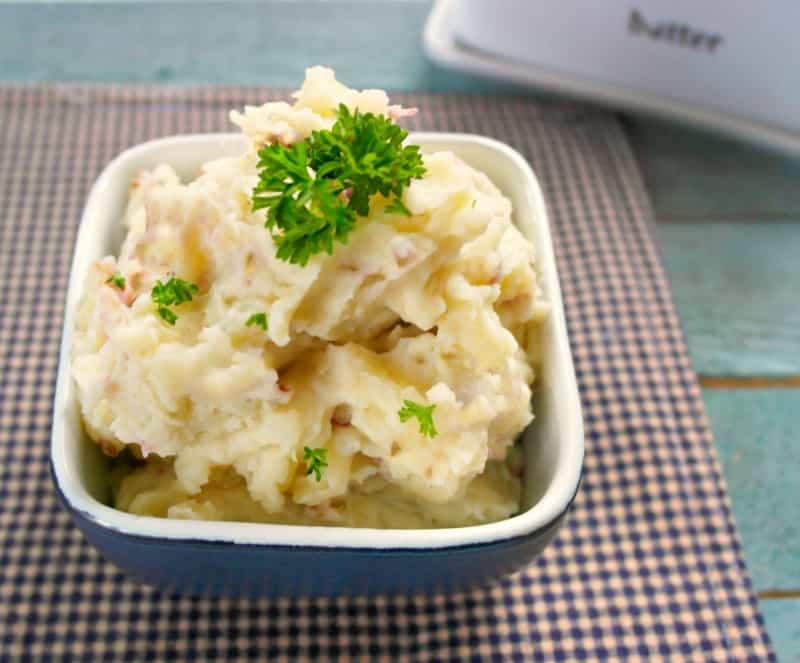 Pin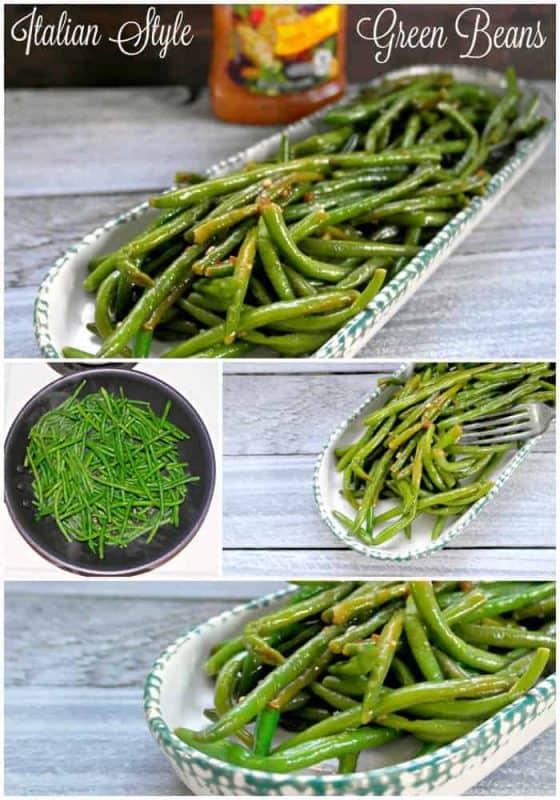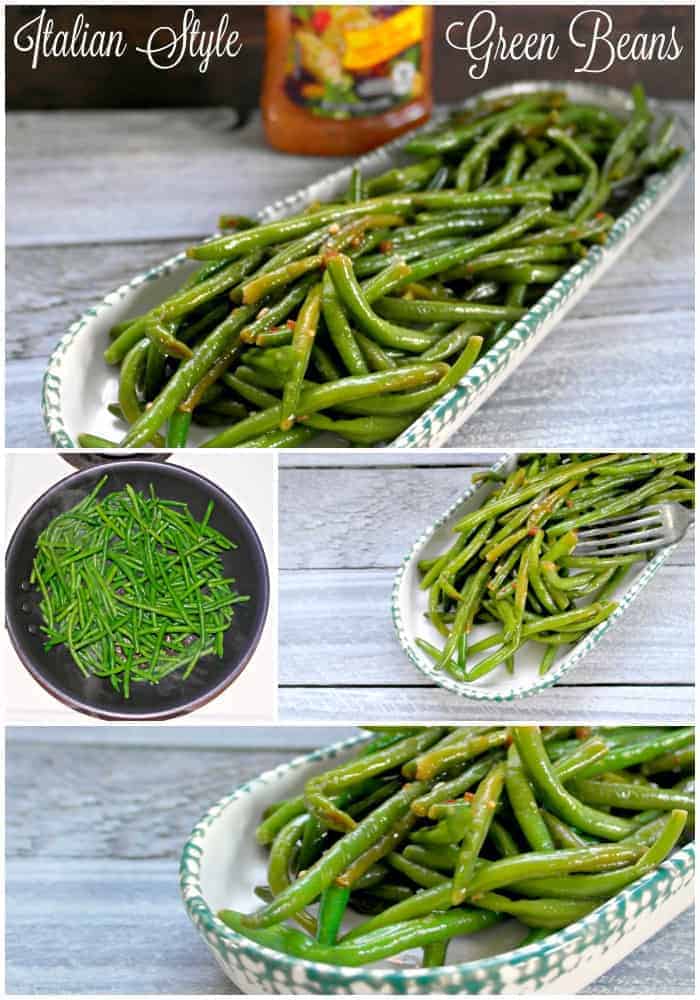 Pin