It has been a very unique winter here in the valley for us as the temperatures have not spent 20 days in a row below zero. However, that hasn't kept me from making one of my favorite winter foods! This Wendy's Copy Cat Chili Recipe turns out delicious every time and, as I'm the main one to eat it in my house, it makes for a splendid freezer meal.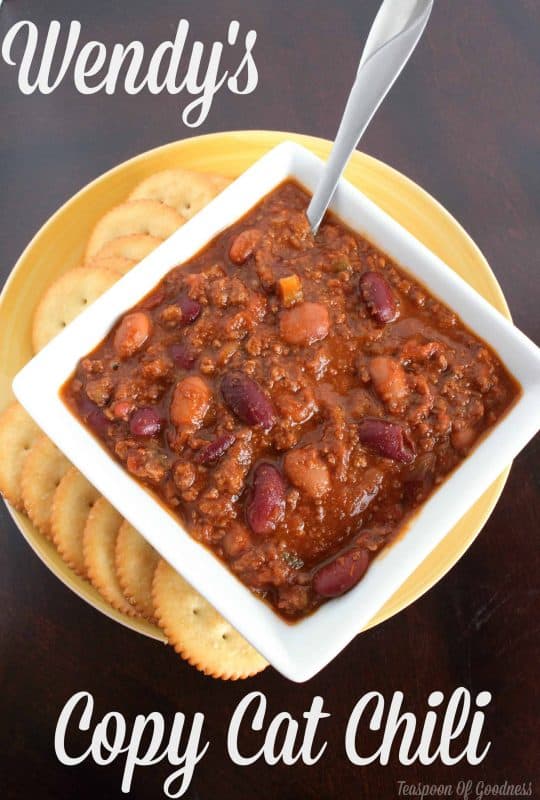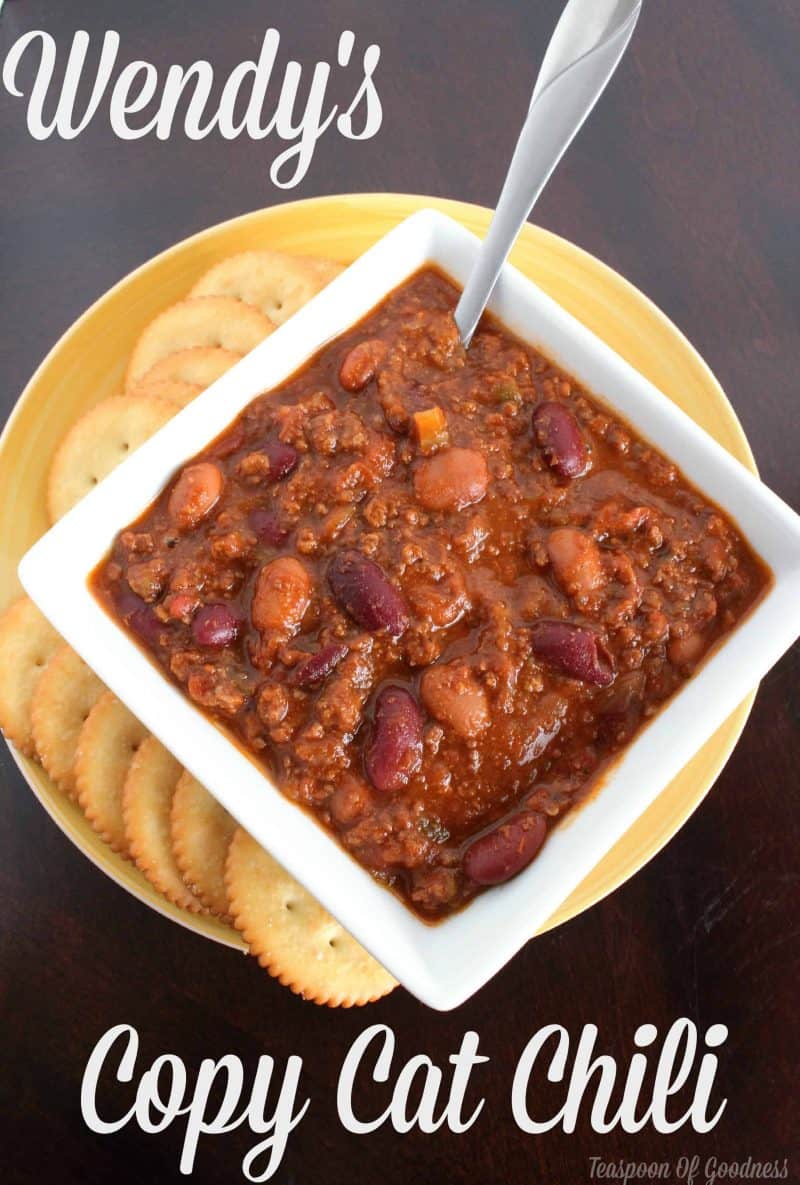 Pin
Like all chili recipes, this Wendy's Copy Cat Chili Recipe isn't just for eating with crackers. Chili recipes can certainly be served in a variety of ways!
13 Ways To Serve Chili
1. Over cornbread
2. Over a baked potato
3. Over rice
4. As a pasta sauce over warm noodles and cheese
5. As a chili salad packed with lettuce and tomatoes
6. With tortillas
7. Over tortilla chips and cheese
8. Frito pie
9. Chili quesadillas
10. Served over a hot dog
11. Served over fries
12. Served over burritos
13. Topped with coleslaw (common toppings together on a hot dog)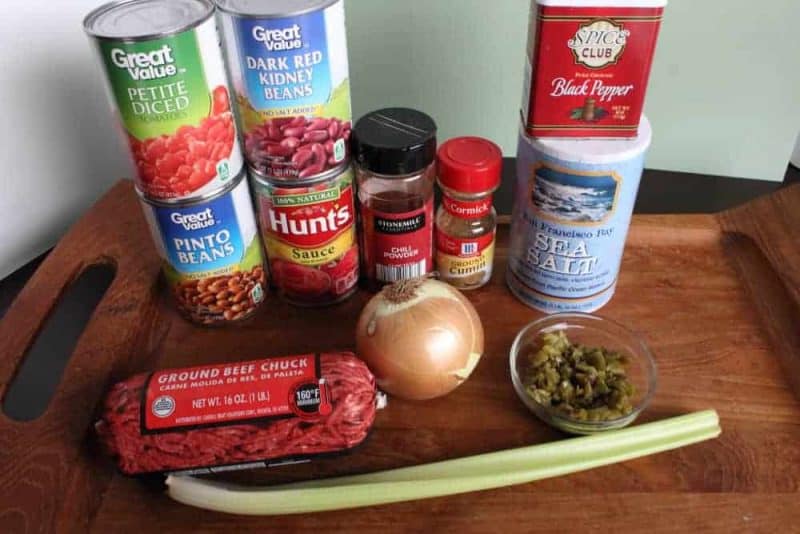 Pin
Wendy's Copy Cat Chili Recipe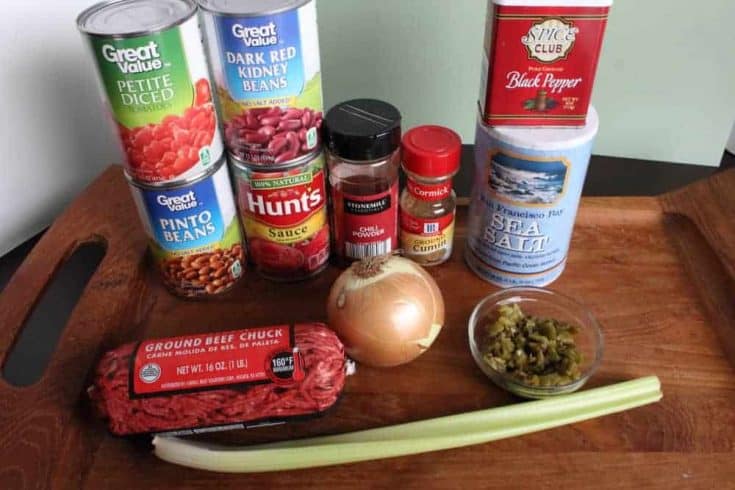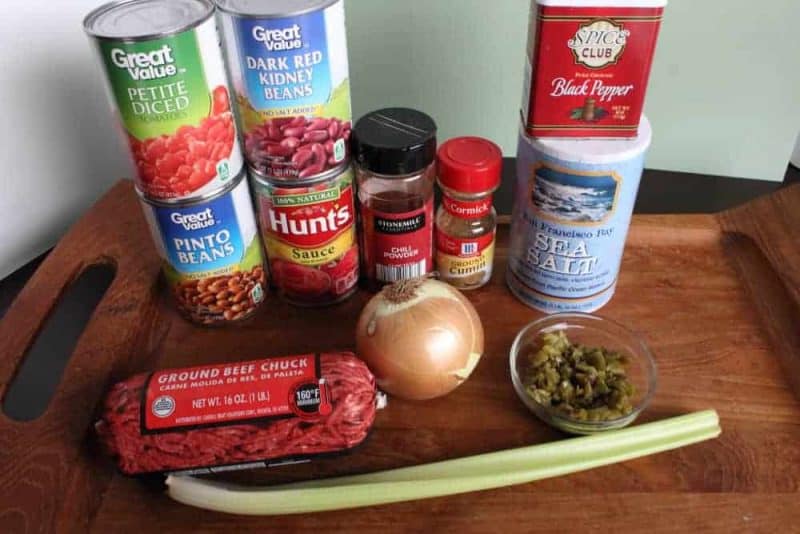 Wendy's Copy Cat Chili Recipe
Ingredients
1 lb. Ground Beef
½ Medium Yellow Onion, diced
1 Celery Stalk, diced
¼ Cup Pablano or Hatch Chilies, roasted, skin removed and diced
1 Can Tomato Sauce
1 Can Diced Tomatoes
1 Can Kidney Beans, drained not rinsed
1 Can Pinto Beans, drained not rinsed
2 teas. Cumin
2 Tbsp. Chili Powder
1 teas. Black Pepper
1 teas. Salt
Water
Instructions
In a Dutch oven over medium heat brown the Ground Beef, drain and reserve 1 Tbsp. of drippings in the pot.
Add the Onion, Celery and Chilies to the pot and cook over medium heat until the Onions start to turn translucent.
Add the Beef. Tomato sauce, Diced Tomatoes, Kidney and Pinto beans, Cumin, Chili Powder, Black
Pepper, Salt and 1 Cup water. Bring to a simmer, cover and let cook 2 ½ - 3 hours. Add water as necessary to maintain desired consistency.
Serve hot.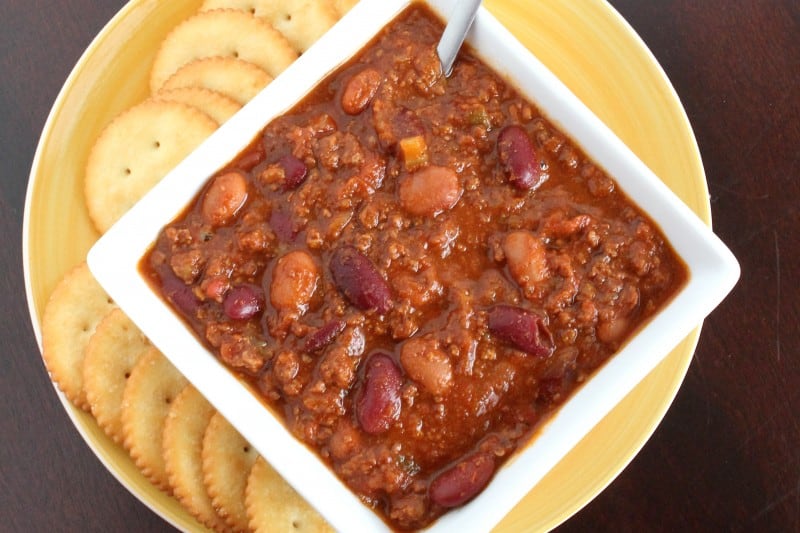 Pin
How do you prefer your chili? In a bowl? Over a potato? As a salad? How many ways can you use this Wendy's Copy Cat Chili Recipe?