For all the chocolate lovers out there, these Hot Fudge Homemade Cookies are an amazing choice for a bedtime snack with a warm glass of milk. A simple but delicious cookie recipe that will give you and your family a new favorite chocolate cookie to enjoy for dessert or after-school snacks.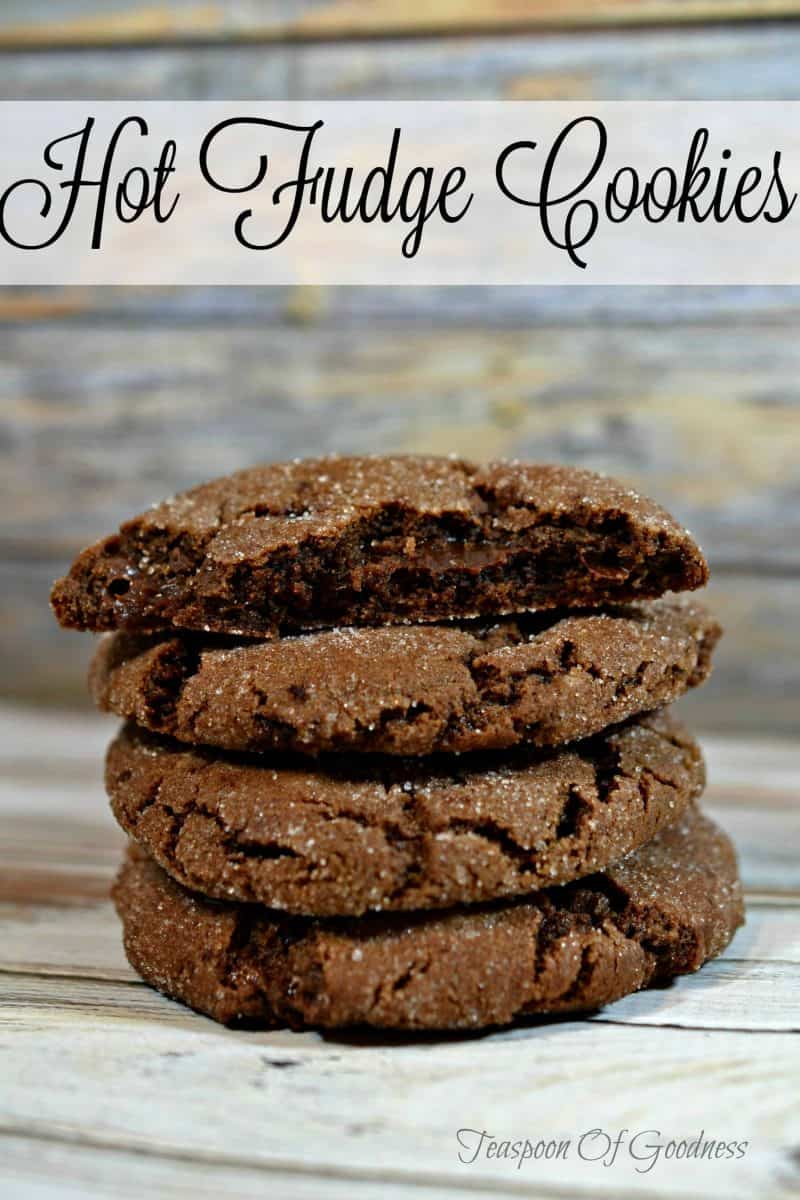 Pin
Have you ever wondered what it would be like to have all of that fudge goodness you love about a hot fudge sundae or a piece of decadent chocolate fudge in a cookie? If you have, then this recipe for hot fudge cookies is an amazing choice.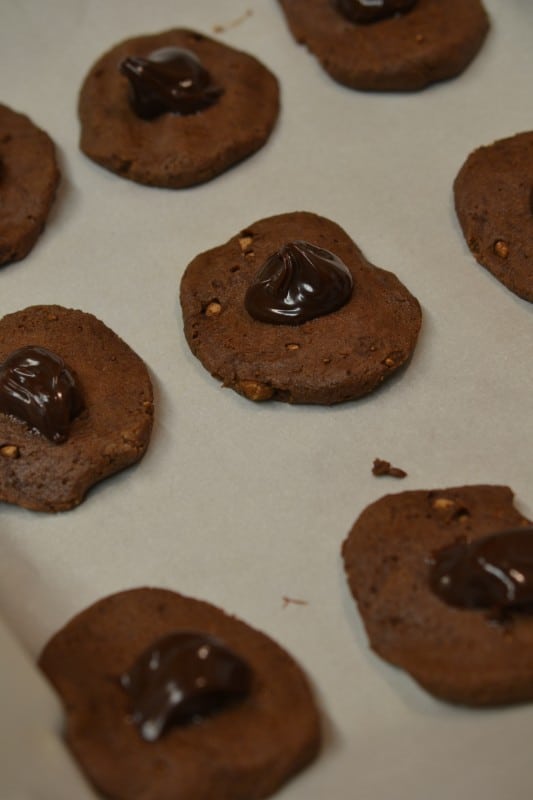 Pin
To make this recipe a bit easier to manage, you should measure out all ingredients before you get started. It is much easier to mix up these cookies when you aren't scrambling for the next item on the list. Plus, it makes it super easy for the kids to help you by just grabbing the ingredient indicated to add to the mixing bowl.
Mixing these cookies up with your kids can be a ton of fun, and while they already contain a ton of chocolate, never hesitate to add a bit more. A few more chocolate chips, perhaps some chunk of dark chocolate, or just a drizzle of hot fudge over a warm cookie in a bowl topped with vanilla ice cream and make them even more amazing.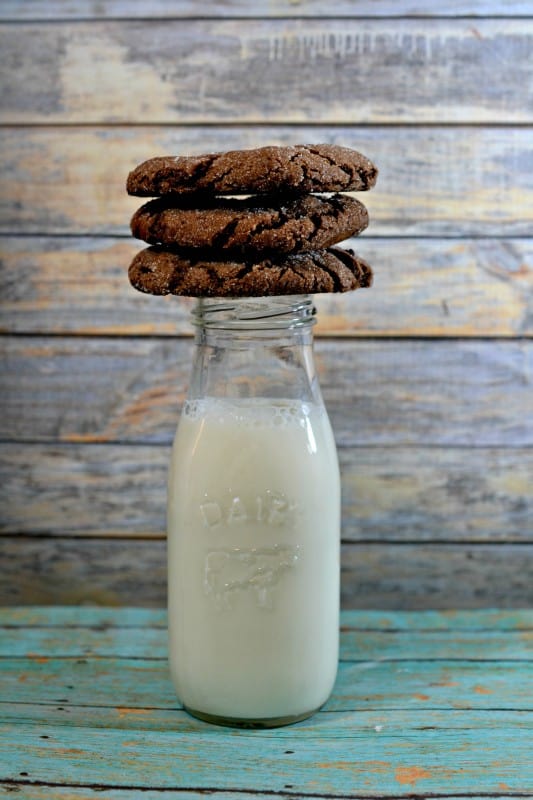 Pin
Hot Fudge Homemade Cookies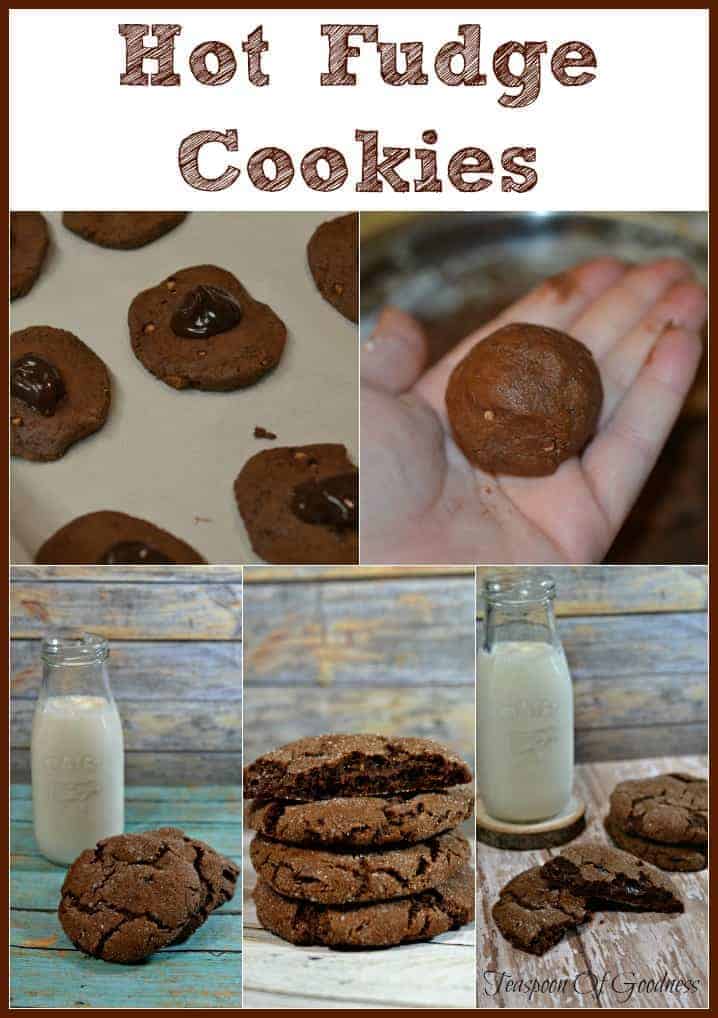 Hot Fudge Homemade Cookies
Prep Time: 20 minutes

Cook Time: 8 minutes

Total Time: 28 minutes
Ingredients
1 cup shortening
1 cup sugar + ¾ cup set aside
½ cup brown sugar
2 eggs
1 tsp vanilla extract
1 tbsp water
1 tsp salt
1 tsp baking soda
⅔ cup unsweetened cocoa powder
2 cups flour
1 jar hot fudge sauce
Instructions
Preheat your oven to 400.
Line a baking sheet with parchment paper.
In a bowl, cream together the shortening and sugars.
Once they are creamed together, add the eggs, vanilla, and water. Mix it all together well.
Then, add the salt, baking soda and cocoa powder. Mix well.
Fold in your flour. A stiff dough will be made. (Yes! This is a one bowl mix!)
Use an ice cream scoop to get a ball of dough. Roll into a ball and smash in your palm to flatten it.
Add a bit of hot fudge sauce in the center of the dough.
Then, cup the dough around the fudge and roll it back into a ball.
Roll the ball in the sugar that you set aside.
Place on a baking sheet.
Bake at 400 for 6-8 minutes.
Let cool for 1-2 minutes and then transfer to a cooling rack.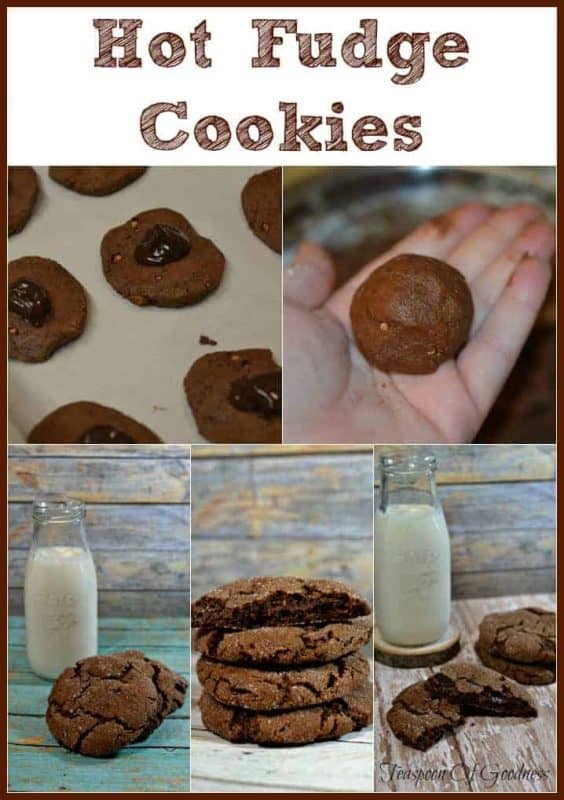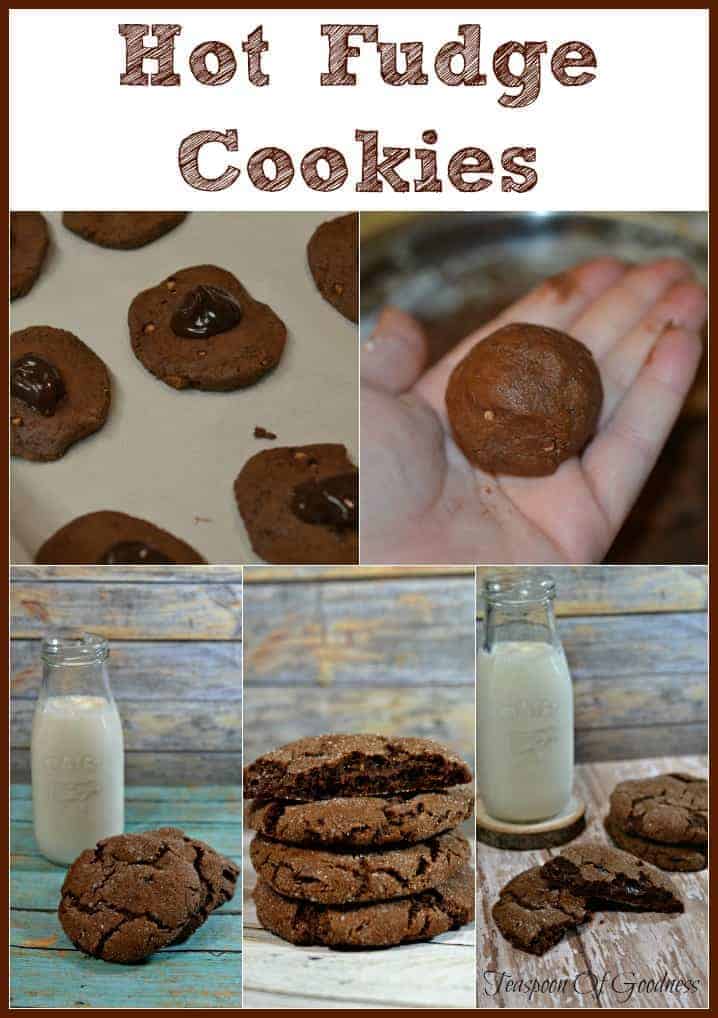 Pin
You might also enjoy these other homemade cookies!
Heath Bar Cookies with Peanut Butter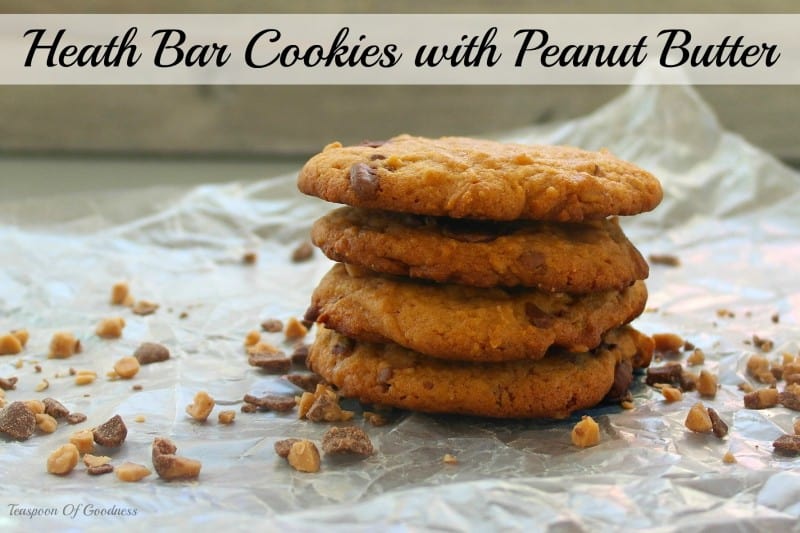 Pin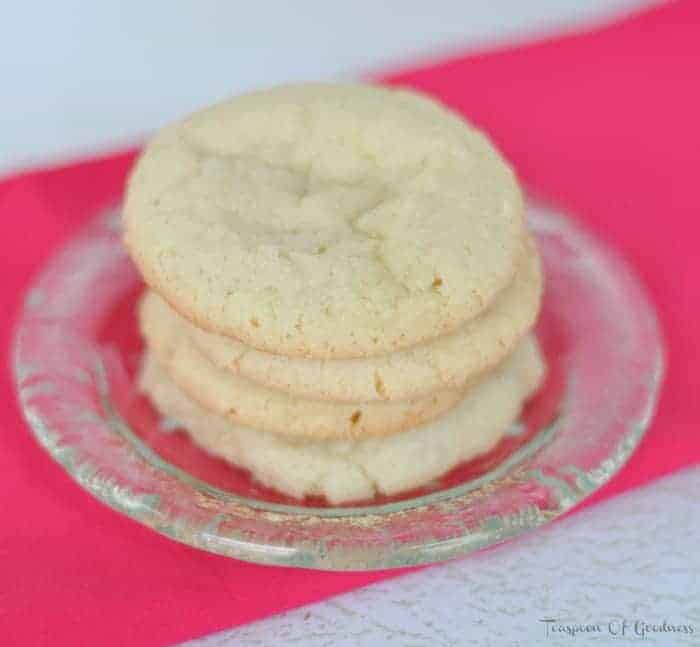 Pin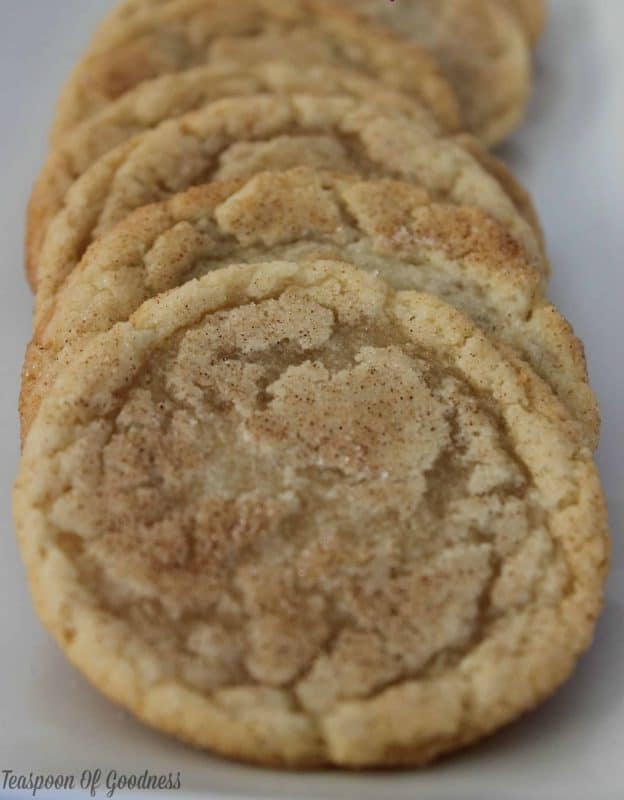 Pin
Visit Teaspoon Of Goodness's profile on Pinterest.