March 6th is National Oreo Day and I'm prepared with a huge list of Melt In Your Mouth Oreo Recipes to honor this cookie that has been around for over 100 years. Any cookie that has been around for over 100 years is a winner in my book! Did you know that Oreos are the best-selling cookie still on the market?
Oreo Cookie History
I compiled this huge list of Oreo recipes in honor of National Oreo Day. However, I've also pulled together some fun facts about one of America's (and the world's) favorite cookies.
The National Biscuit Company (today known as Nabisco) first developed and produced the "Oreo Biscuit" in 1912 at its Chelsea factory in New York City. Today, that block on which the factory was located is known as "Oreo Way".
"Oreo" was first trademarked on March 14, 1912.
The first Oreo cookies in the United States sold for 25 cents a pound in clear glass topped novelty cans.
In 1912, the Oreo Biscuit was renamed to "Oreo Sandwich".
The Oreo Sandwich was renamed to "Oreo Creme Sandwich" in 1948.
William A. Turnier developed the modern-day Oreo design in 1952 to include the Nabisco logo.
Nabisco's principal food scientist, Sam Procello, developed the modern Oreo cookie filling.
The original Oreo recipe included pork fat for the creamy center.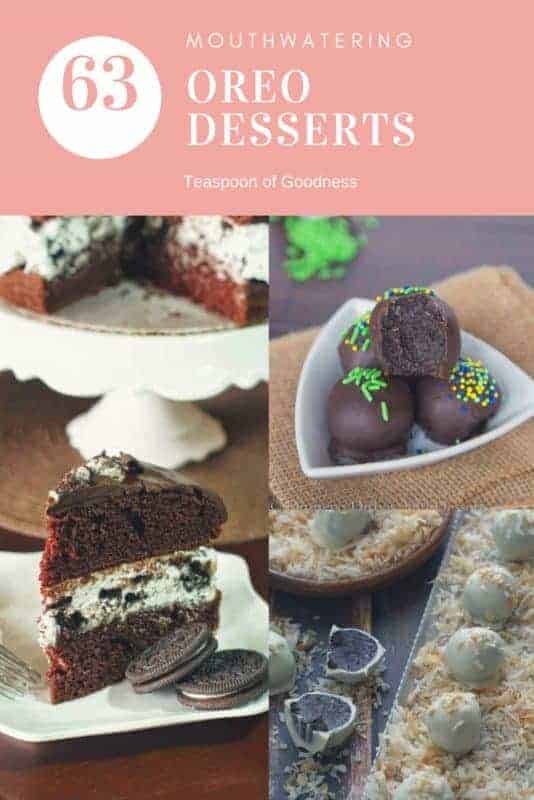 Pin
63 Oreo Cookie Recipes To Try
Oreos have evolved a lot over the years. Which Oreo flavor is your favorite?