The holidays are the one time of year that you have a free pass to indulge in endless Christmas treats. We're talking iconic holiday desserts: peanut brittle, gingerbread men, s'mores, and the list goes on. This year, we're ramping things up a bit with our roundup of the best Christmas treats for kids and adults to enjoy.
Many of these will be familiar recipes, but I've added a few twists that make them truly something to share.
This Year's Best Christmas Treats Recipes
Christmas is a really big holiday for our family, and baking has always been a big thing for us. My grandmother talks about my great grandmother's Apfelstrudel like she's watching it bake. Every year, just before Christmas, we spend one weekend mixing up holiday favorites. There are spritzes, sugar cookies, coconut rolled dates, mints, Vanillekipferl (moon-shaped German almond cookies), coconut macaroons, and so much more.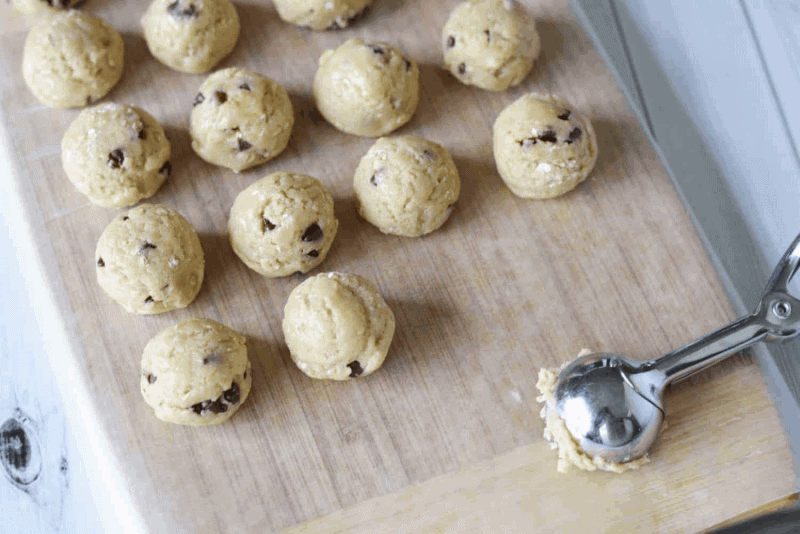 Pin
We all know that raw cookie dough is delicious, but it is definitely not on the list of healthy Christmas treats. While this bake free Christmas treat recipe isn't exactly cookie dough, it's close. These balls don't contain eggs, which makes them safe to consume raw. We've added some oatmeal as well, to give it a little fiber and a more substantial texture.
To be honest, snickerdoodles have never been a favorite of mine, but these are different. The twist of maple really makes them special and helps to bring out the holiday flavors. In fact, I like this recipe so much I'm willing to make these cookies year-round.
Besides the fun addition of maple chips, this tasty holiday treat is actually very easy to make. Not all snickerdoodle recipes are as simple, so make as many as you can this holiday season.
As mentioned, my family is a baking family. Each family member has one recipe that they take pride in, that they make better than anyone else we know. My mother's peanut brittle is my absolute favorite Christmas treat. There's a secret for why this recipe is so much better than anyone else's (and that's not just my opinion). The good news is, I'm willing to share it with you. The trick is in the type of peanuts used and how they're roasted. Don't tell Mom I told you.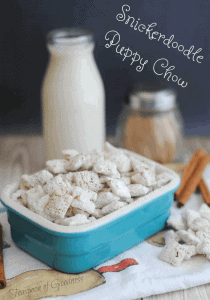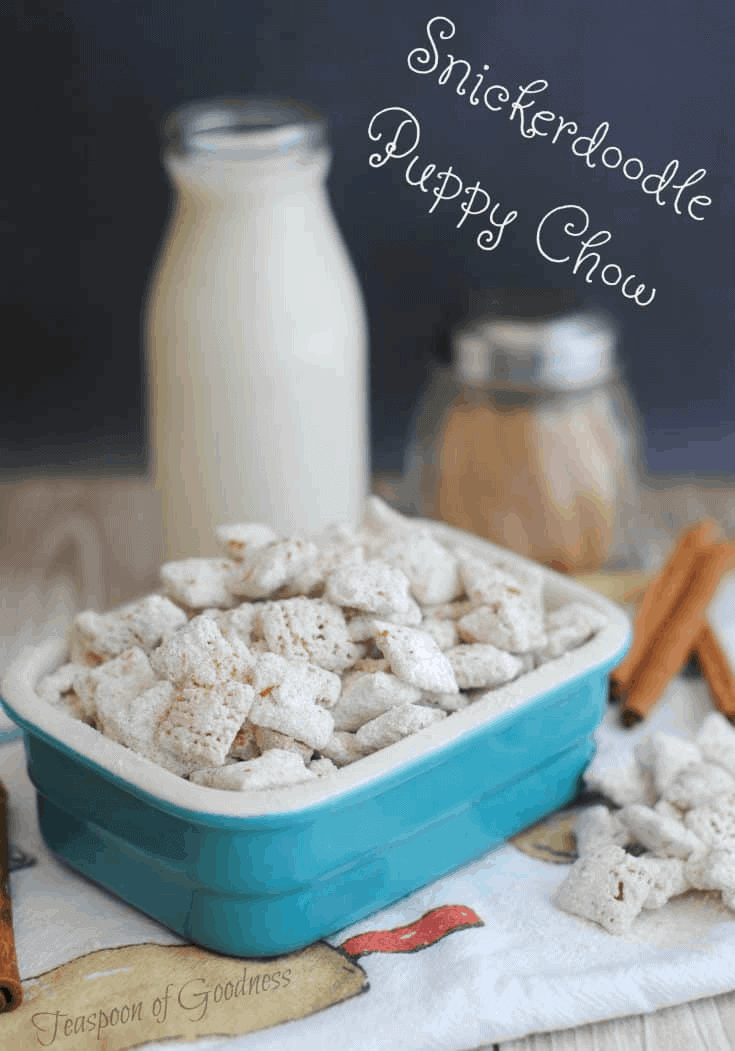 Pin
Puppy chow has been one of my favorite snacks ever since I learned to make it in Girl Scouts. I've modified it a little bit, to fit the holiday season, and it's so good I tend to make it throughout the year as well. Because this recipe is so simple to make, I can easily make a lot of it at once. I tend to make these Christmas treats for gifts or put them into cute bags to use as stocking stuffers.
I haven't gone a single Christmas without making these cookies. They are simple and easy to make, and they practically melt in your mouth. On holidays when I can't make it home, I make large batches and send them to all of my family members. I simply can't imagine my family being without them during the holidays.
I make them so often I don't use a recipe. However, I've found this recipe from Cuisine At Home that is exactly like the cookies I've always loved making. Enjoy them while they last, they do go fast.
Every time I know it is about to snow, I make sure to have hot cocoa mix in my cupboards and milk in my fridge. But for the holidays, I like to take it up a notch with these delicious hot cocoa Christmas rice crispy treats. To me they taste a lot like s'mores. They're a lot of fun to make with kids, which is why they're a regular treat around the holidays.
If you're looking for easy Christmas treats for kids to make, grinch rice crispy treats should be on your list. Rice Krispie treats make it easy for kids to get involved without complicated recipes holding them back. It's also fun for them to swirl their hands around in the marshmallow and krispies. Turning the treats into the grinch (one of my favorite holiday cartoons) only adds to the fun.
We make these more for the fun of being in the kitchen together, but the kids like eating them too.
Potatoes and candy are hardly synonymous. Almost everyone gives me confused, and even dirty looks every time I mention potato candy. But I've been making this recipe for as long as I can remember. When I was little, I enjoyed making it because it was one of the few things I could make. As I got older, I continued making it because it's part of our traditions. It's also delicious!
Like the macaroons, I don't keep a recipe for this candy. However, I did find one on Bellyful that will help you your first time making it. After the first time, you likely won't need a recipe either. Making potato candy is as simple. Mash up softened potatoes Mix with powdered sugar. Lay it out like dough.Fill it with peanut butter. And cut it into slices.
P.S… I promise, you won't taste the potatoes.
These are another traditional Christmas treat for my family. The recipe has been passed down for generations, and I've never missed a year of making them. I mentioned earlier that every member of the family has one recipe they make better than anyone else. Well, vanillekipferl is mine (though I do make some incredible cinnamon rolls). These cookies are almost entirely made of almonds, and that's what makes them so unique.
I've made several hundred of these during the holidays, and they're always gone by the end of the week.
Most of the above are great Christmas treats recipes for kids, but this one is just for adults. The alcohol does cook off, so it is still safe for kids to eat. However, there is espresso in this fudge, and you don't want to over-fuel the excitement of the holidays.
I don't make this fudge often, but when I want a real chocolate and coffee fix this is my favorite treat to whip up.
The holidays are a baking season, and I belong to a baking family. Every year we whip our favorite traditional items and throw in a few new ones for variety. The list above is just that, some of my old favorites, and some new ones as well.
If you've enjoyed this list, check out more of our recipe roundups, holiday treats recipes, and so much more at Teaspoon of Goodness.