Nothing is better than childhood memories, and this Peanut Brittle recipe is a favorite for me. Not only is it something I have loved for as long as I can remember, but it is also a little bit of my mom I can have any time I am in the mood to make candy. This unique recipe is hers and is the best peanut brittle recipe you will ever make.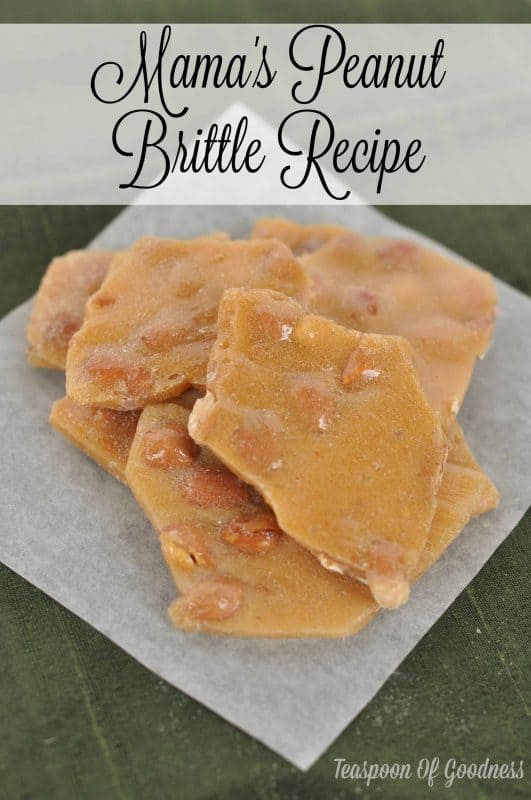 Pin
My mother makes game-changing peanut brittle, and I get to share this recipe with you. According to family and even the neighbors, it's the favorite holiday candy she makes. I'll even be shipping some to my brother-in-law, because while he doesn't enjoy sweets very often, he does love this peanut brittle.
When asked in front of my grandmother, my mom's siblings will even pick my mom's peanut brittle over their own mothers! It is so good, and the key to this recipe is roasting the Spanish peanuts in the candy mixture by cooking to a bit higher temperature than most peanut brittle recipes.
This easy peanut brittle recipe includes all of the classic ingredients you expect. Having a baking sheet lined with parchment paper and a candy thermometer on hand are a must, but as mentioned, the real secret is cooking the Spanish peanuts in the mixture instead of just adding right before you pour and allow them to set.
Most recipes tell you to simply add the peanuts right before you pour this out to set. By cooking them in the candy mixture at a slightly higher temperature, you allow the peanuts to roast a bit, giving it a deeper and richer flavor.
Don't be tempted to break this apart until it is completely set. It should be crunchy, easy to break, and not soft or chewy. That's why watching the temperature as you cook is so important. Once it has cooled and set, break into small pieces and add to an airtight container or tin to keep fresh until it is eaten.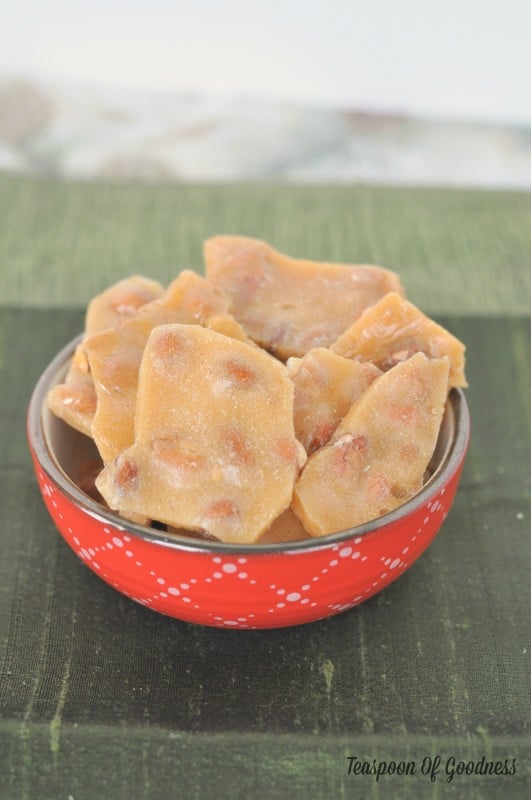 Pin
This year, you can gift my moms special best peanut brittle recipe to your friends and family. Make sure to make extra batches so you can have plenty to enjoy for yourself and your own family!
Mama's Peanut Brittle Recipe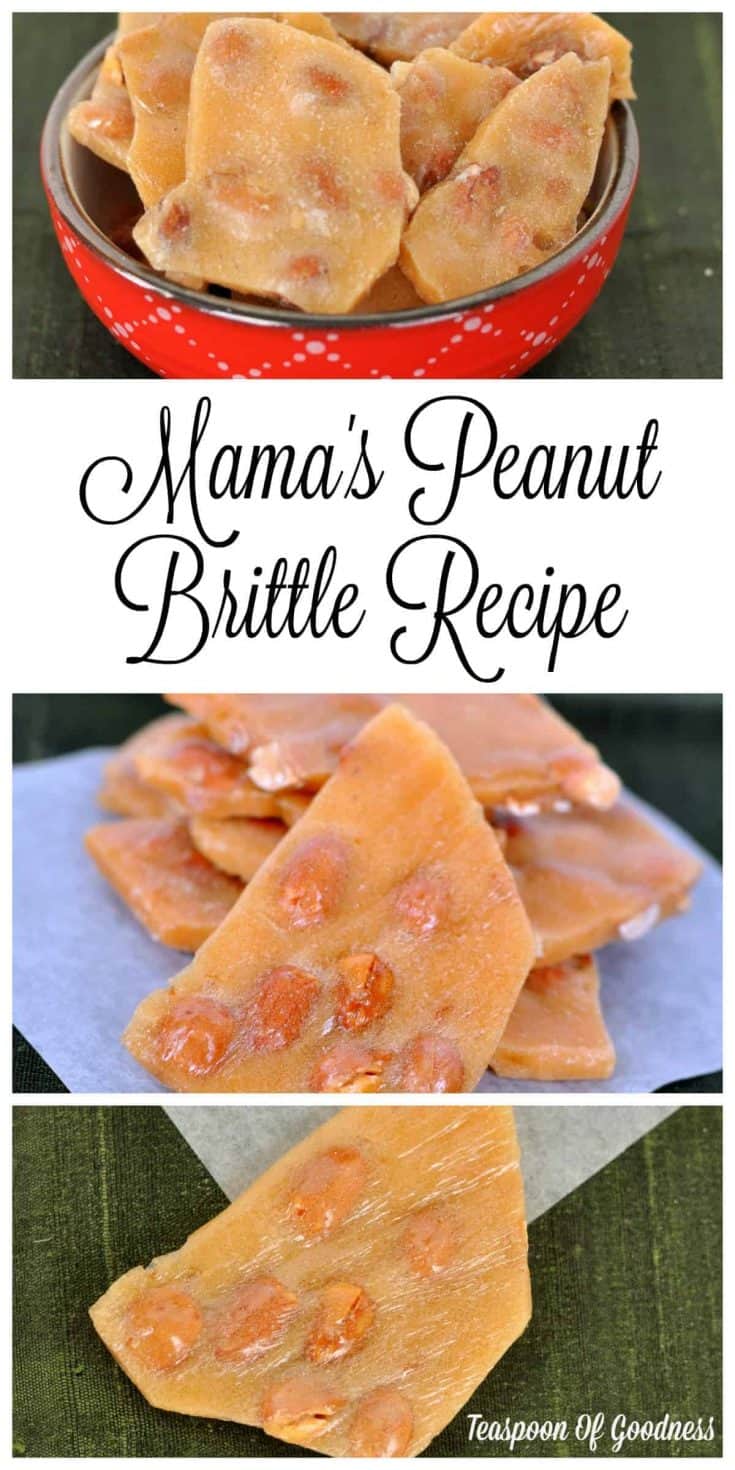 Mama's Peanut Brittle
Ingredients
2 cups sugar
1 cup light corn syrup
1 cup water
1 tablespoon butter + extra to butter your cookie sheet
1 teaspoon vanilla
1/2 teaspoon baking soda
2 cups raw Spanish peanuts
1/4 teaspoon salt
Instructions
Prepare your cookie sheet with a generous (yet thin) layer of butter to prevent sticking. Don't forget the sides.
Boil sugar, water & corn syrup until your candy thermometer reads 235 degrees.
Add the Spanish peanuts & salt and cook until your candy thermometer reads 310 degrees.
Take off of heat & add vanilla, butter & baking soda.
Mix well (and quickly).
Pour brittle mixture onto your well buttered cookie sheet.
Run your spatula over the top of your brittle mixture as bubbles rise to break them up.
Allow to cool.
Use the fat end of a butter knife to break into pieces to serve on candy platters, as gifts or just as a holiday treat.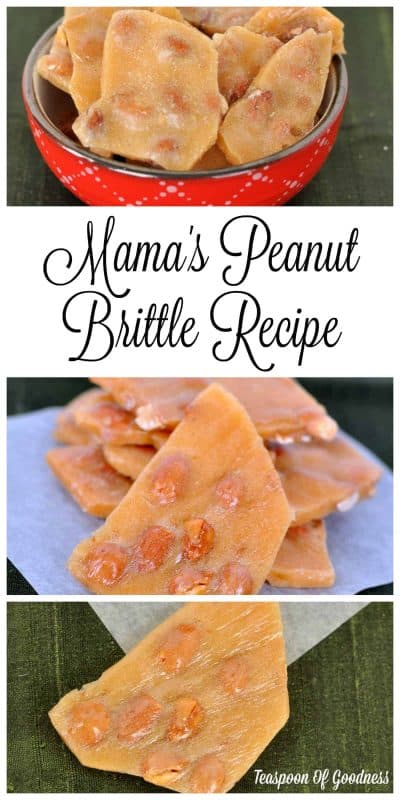 Pin
You might enjoy these other holiday recipes!
Pin
No-Bake Chocolate Peanut Butter Balls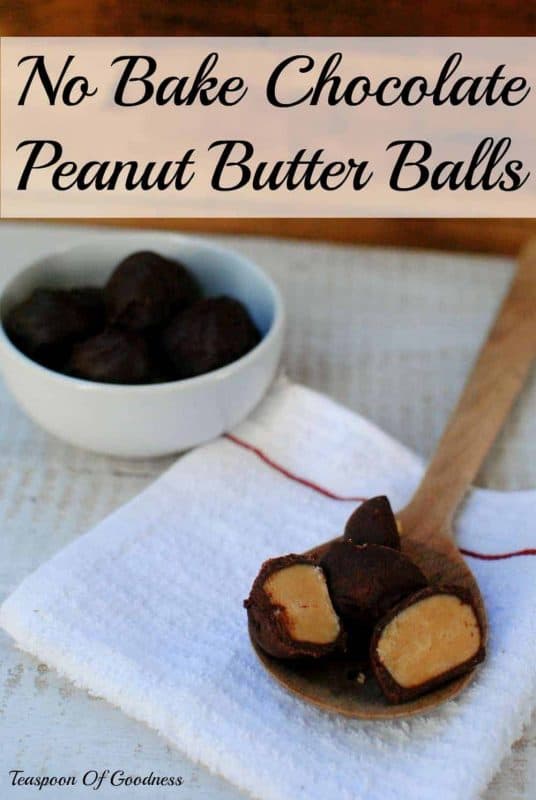 Pin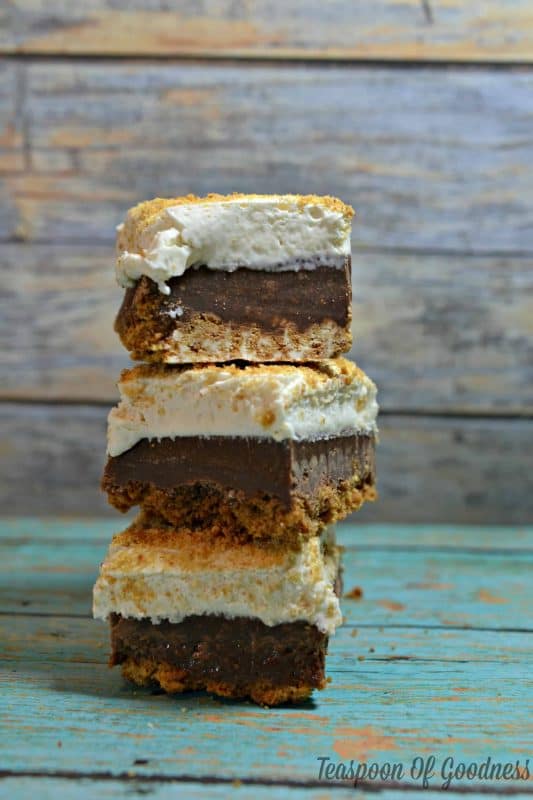 Pin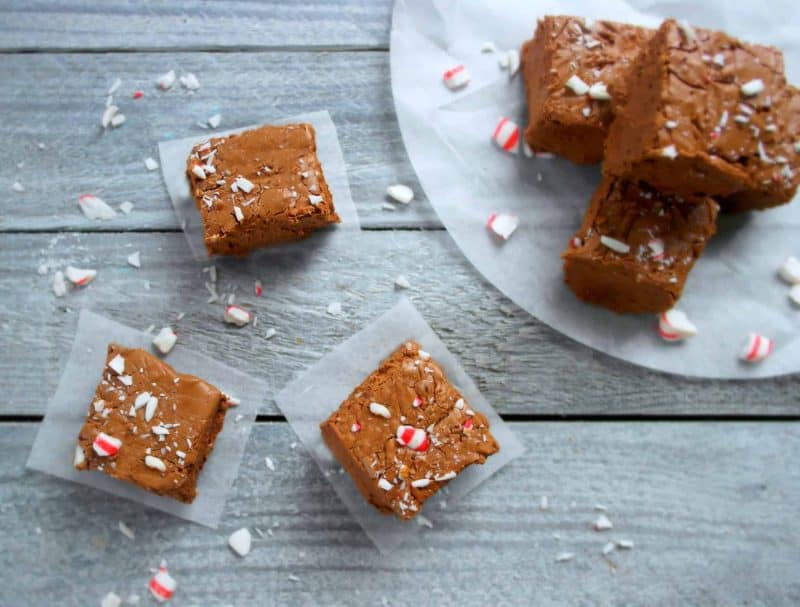 Pin
Visit Teaspoon Of Goodness's profile on Pinterest.