Peppermint hot chocolate is my husband and kids favorite flavor. It's the one drink I can order him at a coffee shop when we're traveling to convince him to stop. My parents have a tradition when the boys stay at their place to make the boys hot cocoa every morning while they drink their coffee. Personally, I love the peppermint hot chocolate from Starbucks and wanted to create something similar.
To make peppermint hot chocolate you will need the following ingredients: peppermint extract, cocoa powder, sugar, milk, peppermint candy, and whip cream (optional).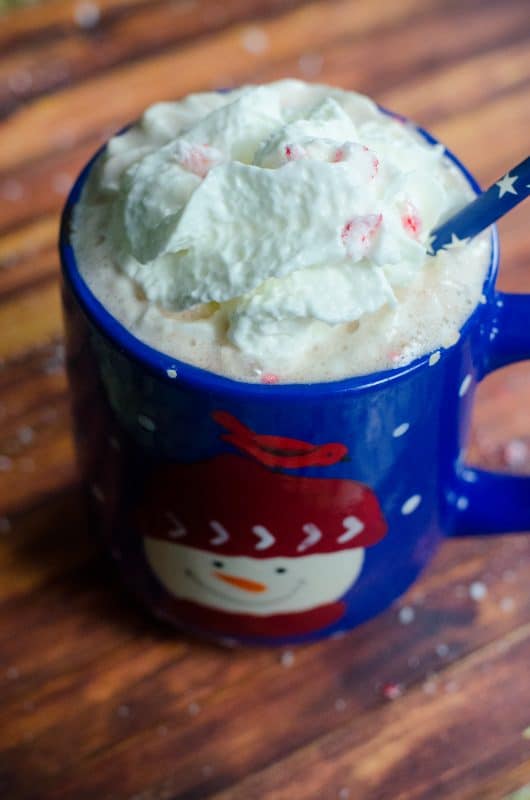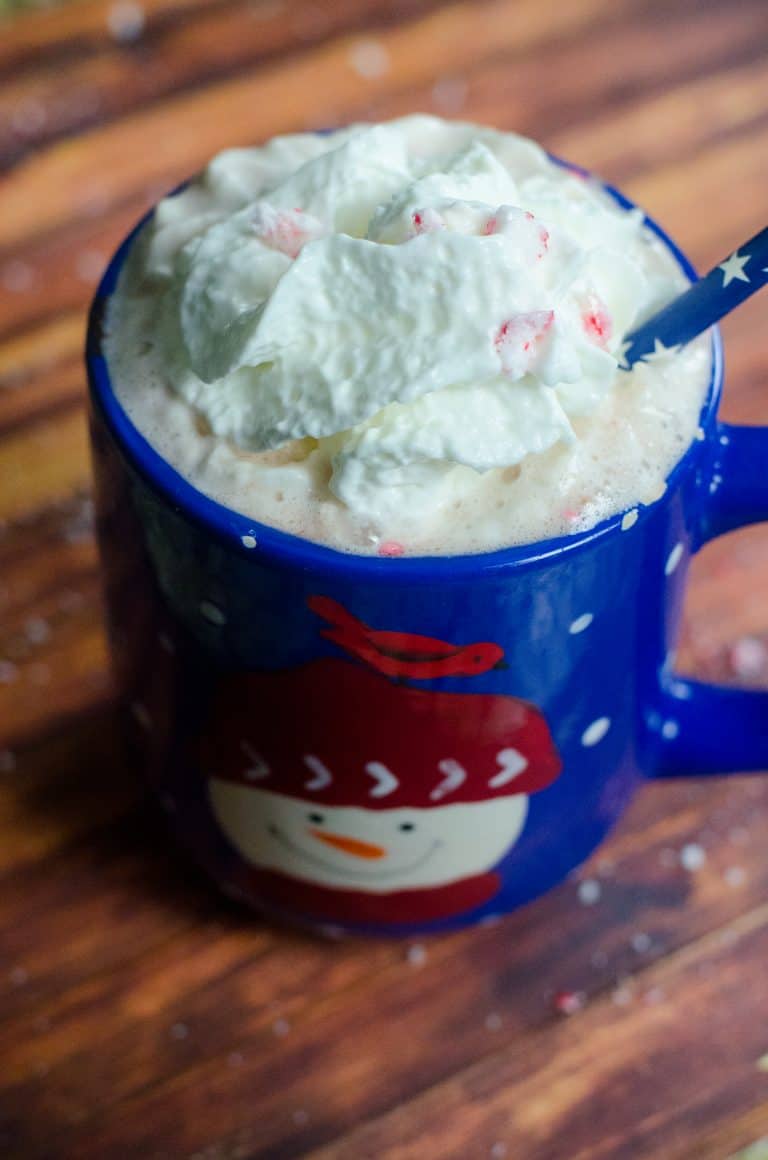 Pin
Homemade is creamier and inexpensive. When you opt to whip up this peppermint hot chocolate as a special treat, you'll be surprised at how lovely the creamy flavor explodes in your mouth. This is the best peppermint hot cocoa made at home and works well for adults and children. There's nothing more satisfying than a warm cup of mint hot chocolate topped with homemade whipped cream on a cold winter day.
Tips for Making Peppermint Hot Chocolate
---
You can store peppermint hot cocoa for approximately 1-2 days in an airtight container in the refrigerator.
Store peppermint cocoa in a mason jar and use within 1-2 days.
Replace one cup of milk with one cup of almond milk for a different flavor combination and creamier texture.
Add a spoonful of coconut milk to make this recipe creamier.
Common Questions About Peppermint Hot Cocoa
---
Here are some of the most frequently asked questions about Peppermint Hot Cocoa:
Can you put peppermint extract in hot cocoa?
Yes. You could replace the crushed peppermint candies with peppermint extract to give the flavor to this Easy Homemade Peppermint Hot Chocolate.
How do you add peppermint to hot chocolate?
It's easy to add peppermint to hot chocolate so that you can have the Best Peppermint hot cocoa made at home. Simply crush up one peppermint candy and add into your hot chocolate mix to create your own creamy easy homemade peppermint hot chocolate.
Other Delicious Drink Recipes To Make
---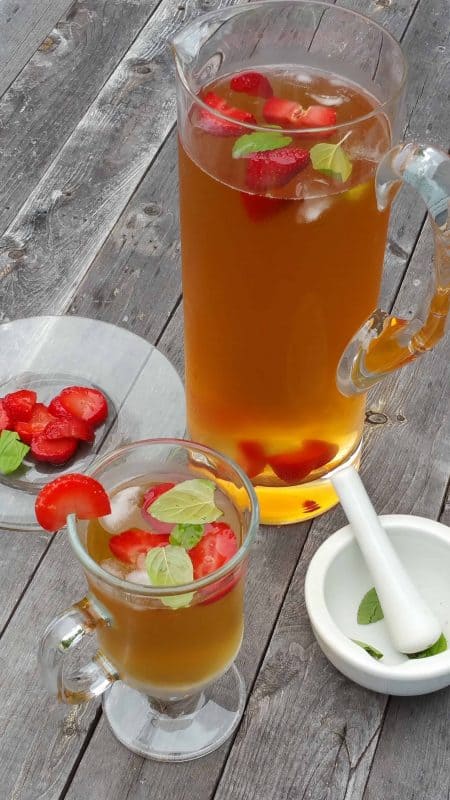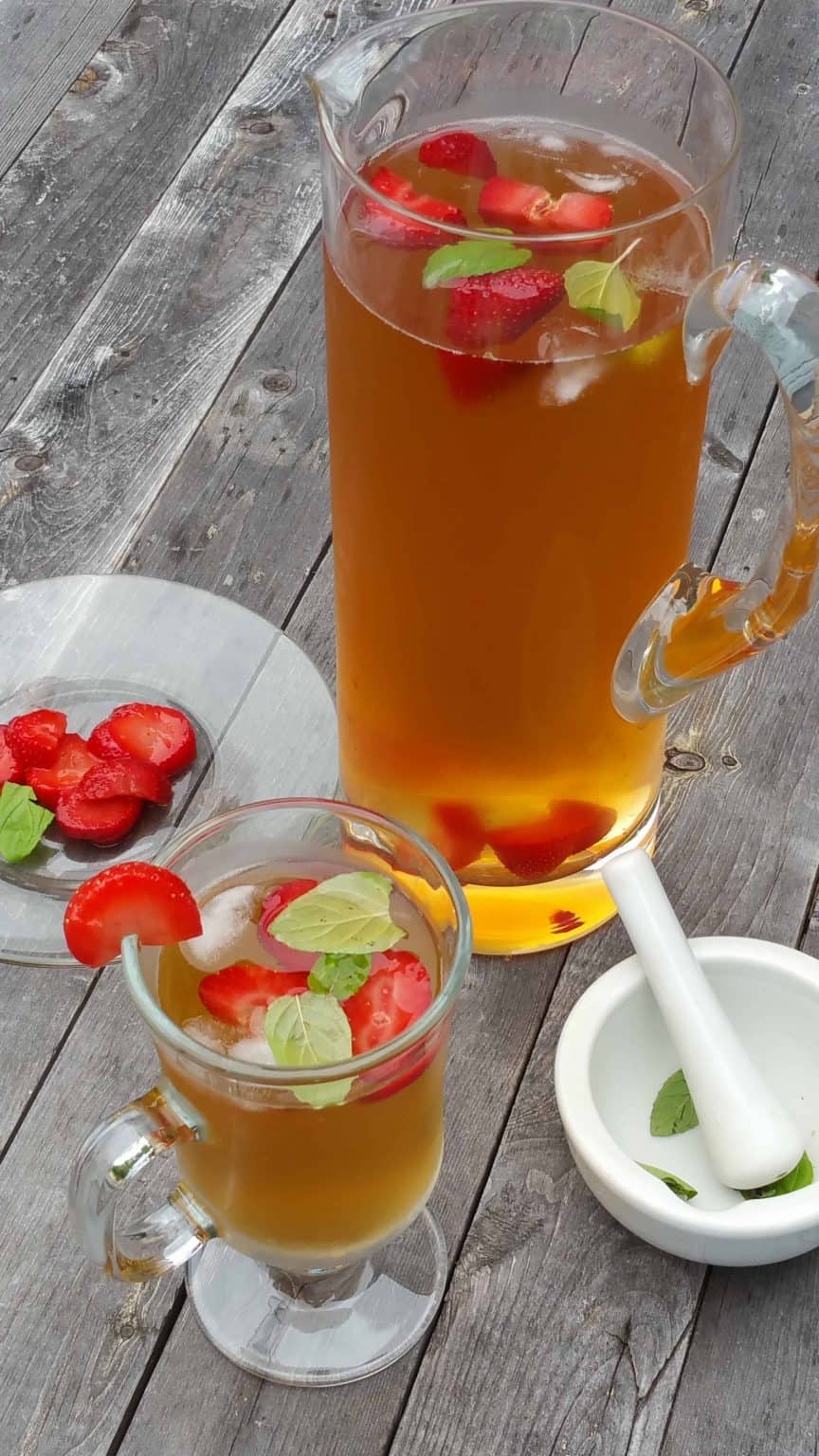 Pin
Homemade Hot Cocoa Recipe – Peppermint Flavored
---
This is the best peppermint hot cocoa made at home that tastes creamier than any other option and is inexpensive to make.
If you loved this homemade hot cocoa recipe let me know with a 5-star rating!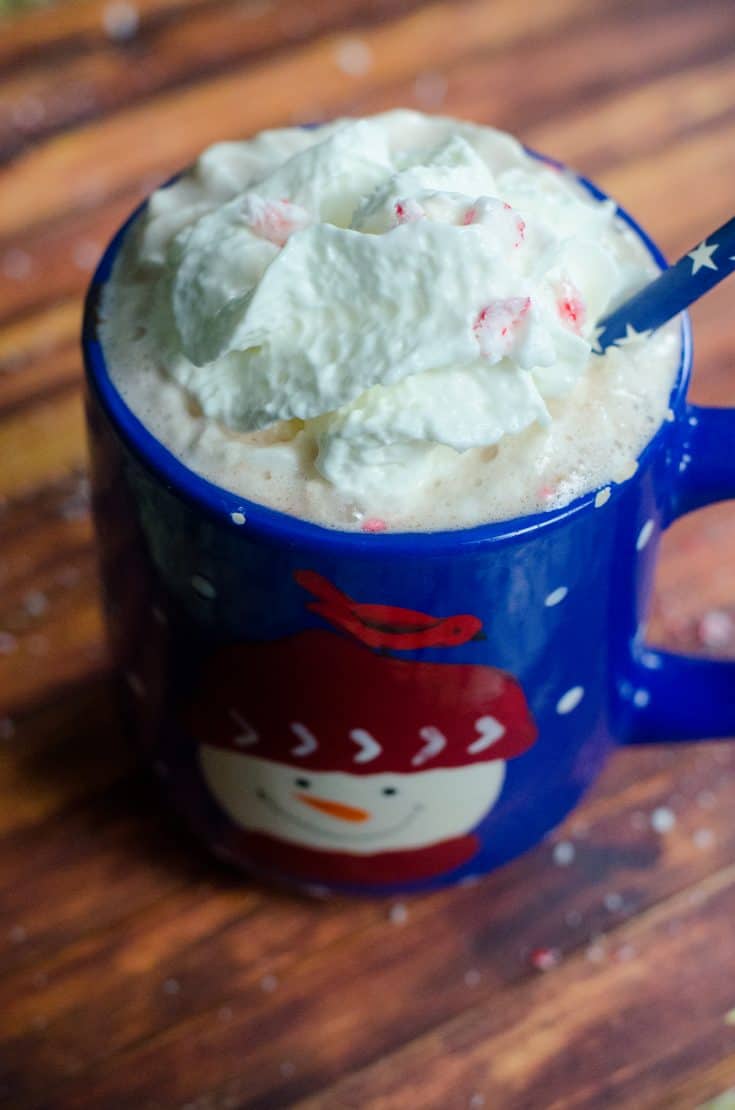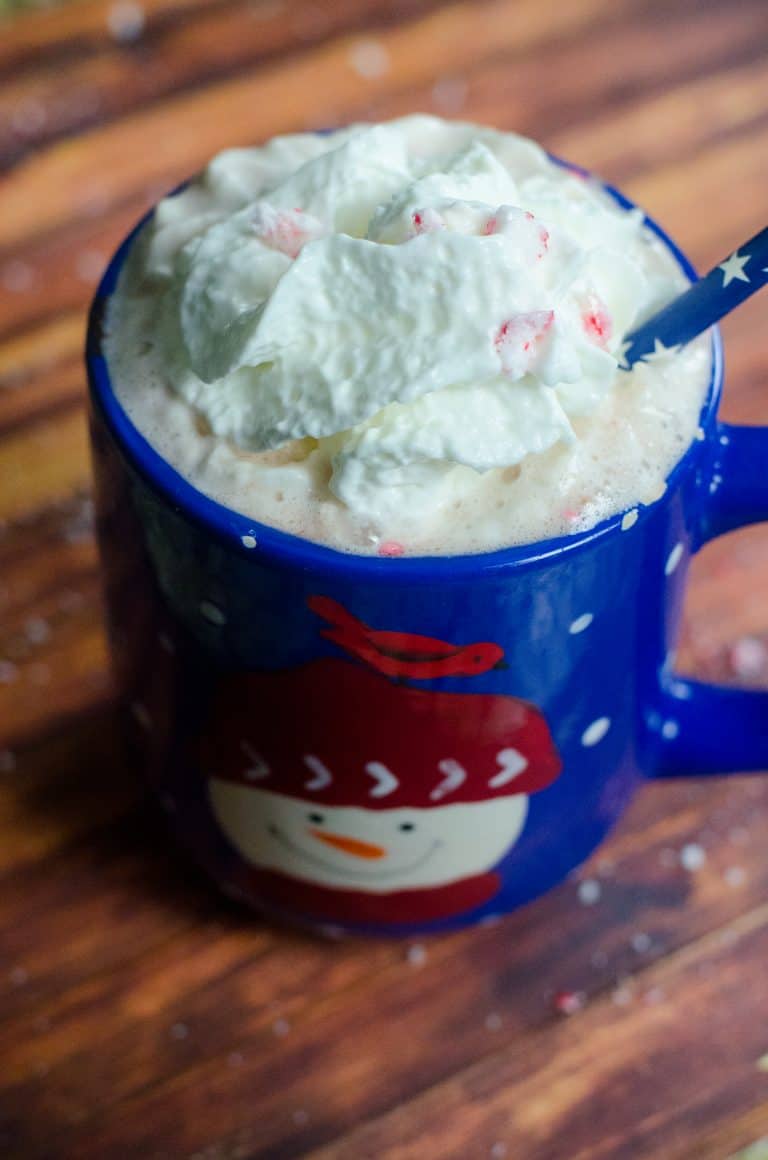 Yield:

1
Peppermint Hot Cocoa
Ingredients
1/4 teaspoon peppermint extract/simple syrup
2 to 3 teaspoons cocoa
2 tablespoons sugar
1 cup milk
1 peppermint candy; crushed
Whipped topping
Instructions
Mix sugar and cocoa in large mug.
Heat milk in microwave at high (100%) 1-1/2 minutes or until hot.
Gradually add hot milk to cocoa mixture in mug; stirring until well blended.
Stir in peppermint extract or syrup. Top with whipped topping and crushed peppermint candy.