My husband and I start most mornings with a smoothie and our favorite base is a strawberry smoothie. He requests a plain strawberry smoothie most mornings but I like to kick it up just a notch. This easy-to-make Pomegranate Strawberry Smoothie Recipe is just the thing.
To make this pomegranate strawberry smoothie recipe you will need the following supplies: pomegranate juice, honey, frozen unsweetened strawberries, yogurt & ice cubes.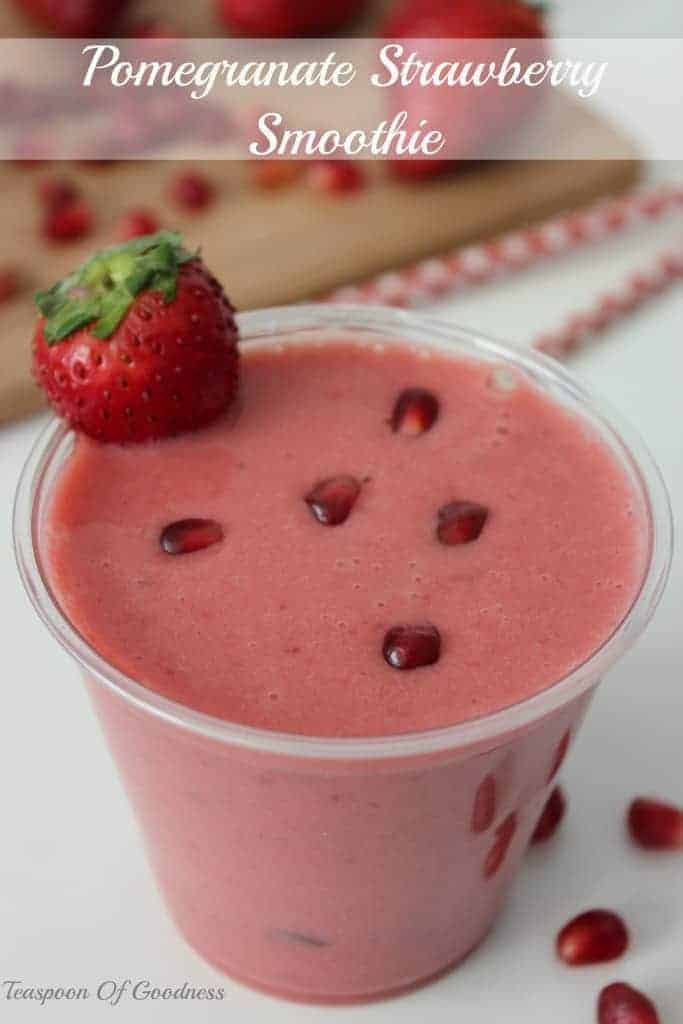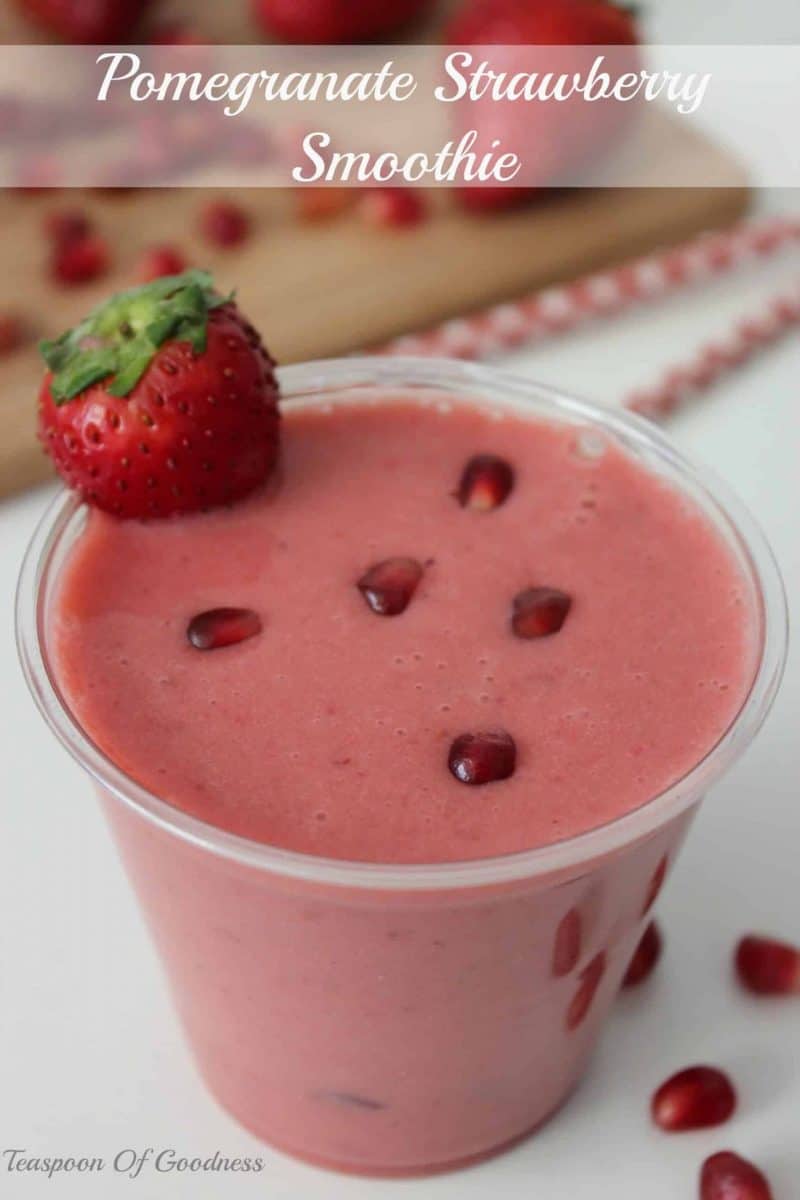 Pin
By using pomegranate juice I don't have to spend forever trying to dig out the little pomegranate arils (often referred to as seeds). Not only does the pomegranate juice add a punch of flavor that I love but it's a great way to start the morning. Pomegranates have a variety of health benefits that make them worthy to add to more than just strawberry smoothies and according to the Huffington Post below are a few key ones we should all keep in mind!
Reduce dangerous LDL-cholesterol in blood

Improve blood flow to the heart in patients with coronary artery disease

Reduce thickening of the arteries that supply blood to the brain

Lower the level of systolic blood pressure
Tips & tricks to making this Pomegranate Strawberry Smoothie Recipe
Easily ditch the ice and up the strawberry flavor by adding in 4 or 5 more frozen strawberries.
Whisking or blending the honey with the pomegranate juice before adding the remainder of the ingredients ensures that the sweetness of the honey gets distributed evenly throughout the smoothie.
Make sure when making smoothies that you add your liquid first. It makes it easier on the blender which gives you a smoother texture.
Start on the slowest speed and work your way up to high. This will break up your bigger chunks better giving you a smoother texture as well.
As I stated above by using pomegranate juice you don't have to mess with the pomegranate seeds. Just look for one without added sugar.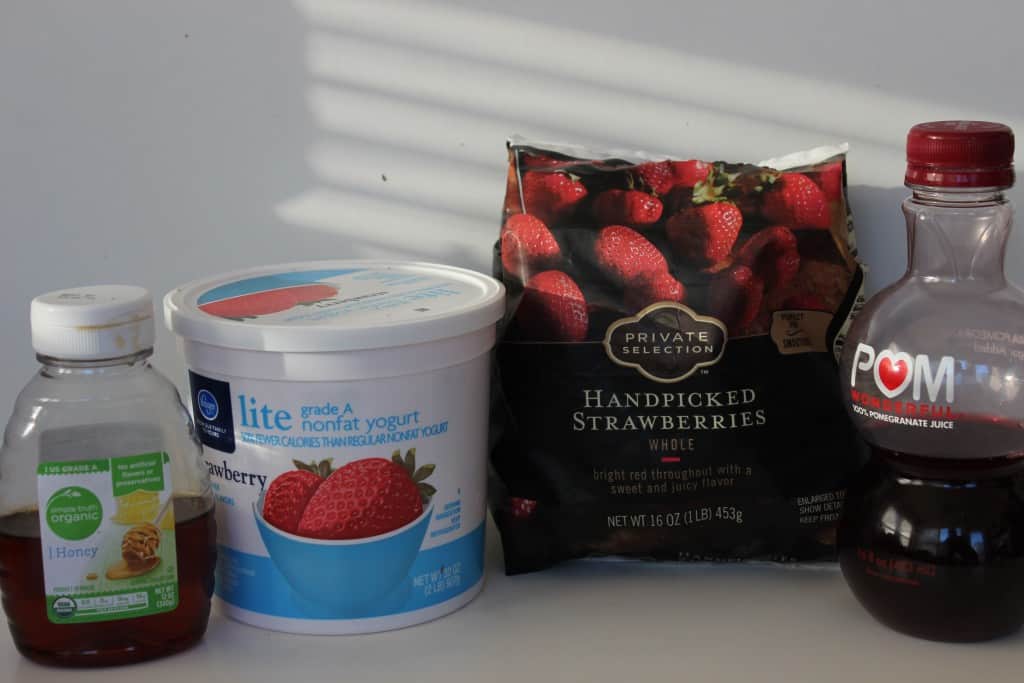 Pin
Pomegranate Strawberry Smoothie Recipe FAQS
Here are some of the most frequently asked questions about Strawberry Smoothies:
How do you make strawberry smoothies?
Strawberry smoothies are really easy to make! A few key ingredients that are tossed into a blender make for a quick breakfast or snack. My favorite smoothies start with frozen fruit, plain yogurt, a natural sweetener (like honey) and some form of liquid (water, juice, or milk). The recipe below keeps is simple with these ingredients and not a lot of extra additions but packs a powerful punch of flavor.
Are strawberry smoothies healthy?
This has so many answers but if you keep your strawberry smoothie simple then it can be considered a healthy breakfast or snack. Often times we get carried away with sweetened yogurts, protein powders, and added sugars when we make smoothies. All the extra additions are what tend to make smoothies unhealthy. Do your best to stick with a smoothie without added sugars but if needed a natural sweetener is best.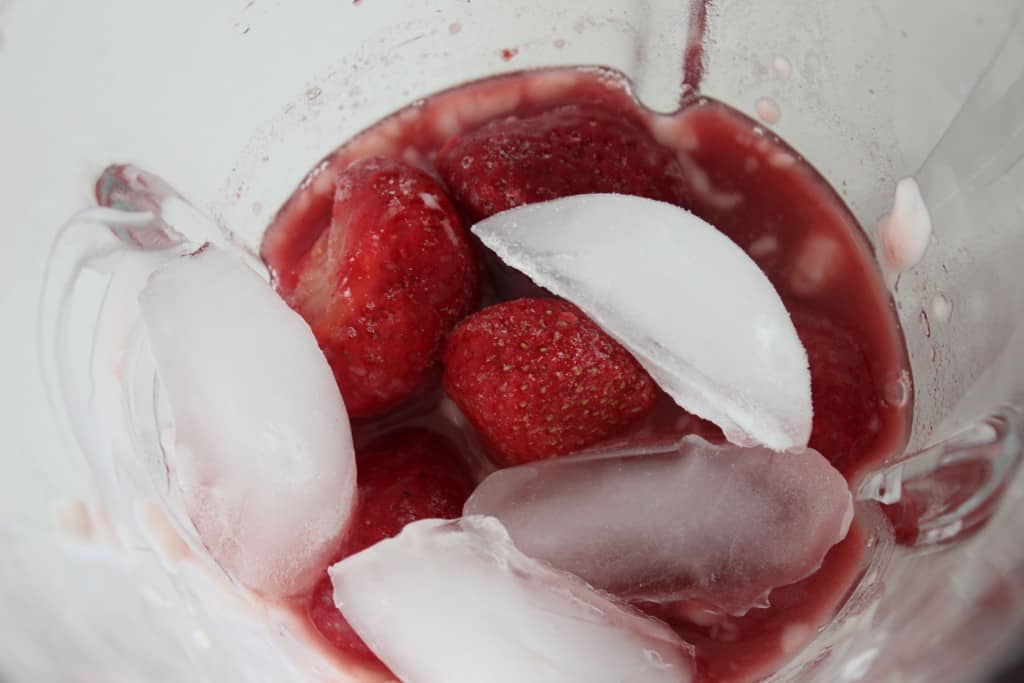 Pin
HELPFUL TOOLS TO MAKE STRAWBERRY SMOOTHIES
The following are affiliate links. We are a participant in the Amazon Services LLC Associates Program, an affiliate advertising program designed to provide a means for us to earn fees by linking to Amazon.com and affiliated sites.
One of the great things about smoothies is they don't really need a lot of equipment. Yes, I would probably give my right leg for a Vitamix blender but a lower-end one certainly works. I have an older model similar to this Ninja Professional with individual cups. I tend to use the individual cups most often and have considered getting a smaller individual blender several times, but like that when I need a large pitcher I'm good to go without another appliance.
Pin
Pomegranate Strawberry Smoothie Recipe
Start your morning off with this delicious and healthy Pomegranate Strawberry Smoothie recipe that is like summer for your taste buds!
If you enjoyed this recipe please don't hesitate to rate it 5 stars.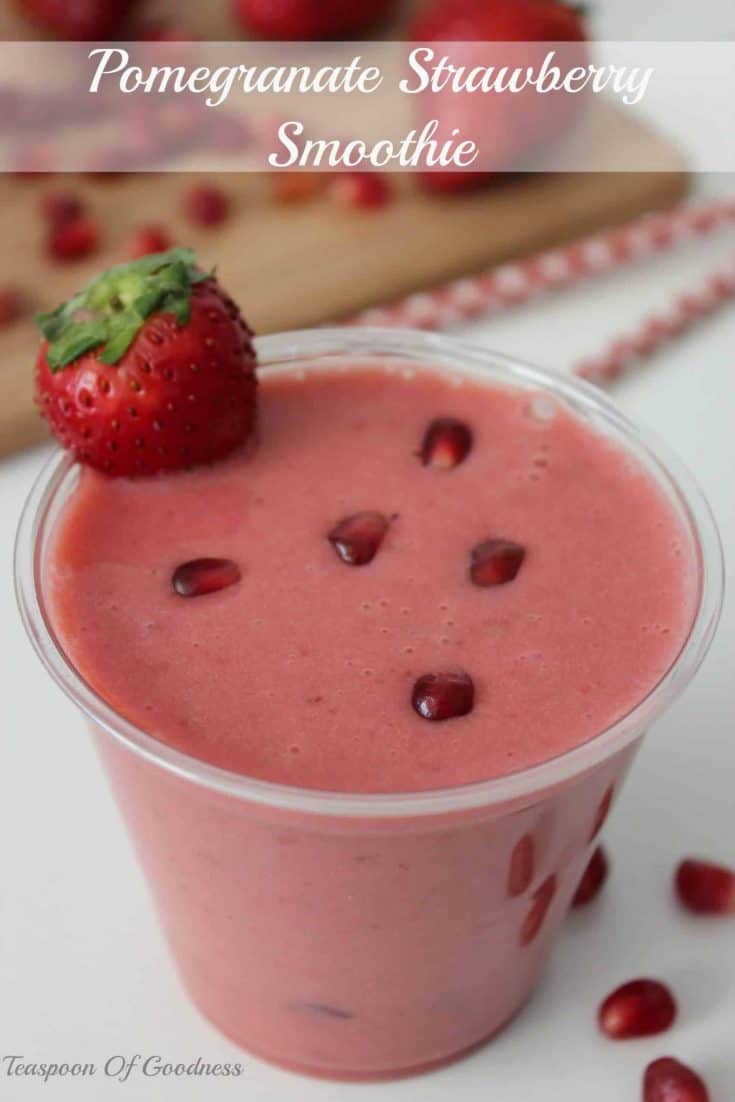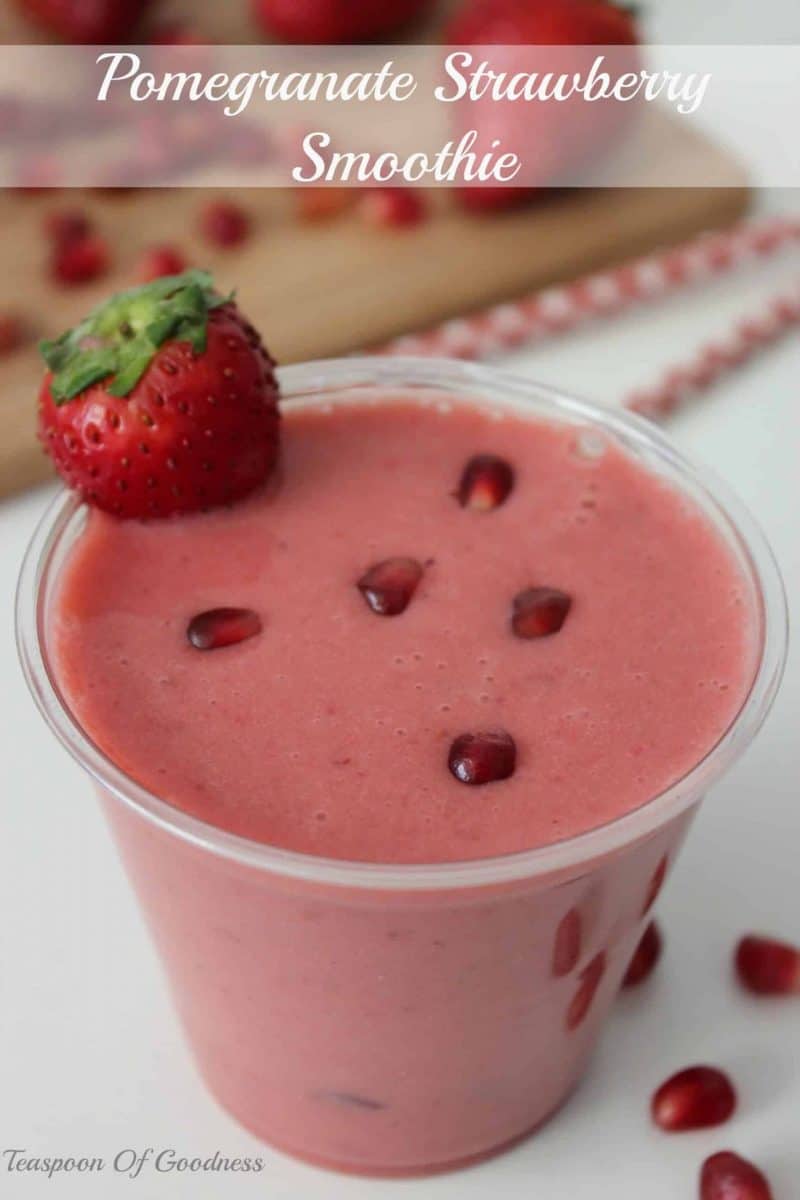 Pomegranate Strawberry Smoothie
Ingredients
1/2 cup Pomegranate Juice
2 tsp Honey
3/4 cup frozen unsweetened Strawberries
1/3 cup Yogurt
4 Ice Cubes
Instructions
Whisk honey into pomegranate juice until completely dissolved.
Add pomegranate mixture and remaining ingredients to blender.
Run for 2 minutes or until smooth.
Pour into a glass and garnish with pomegranate arils if desired.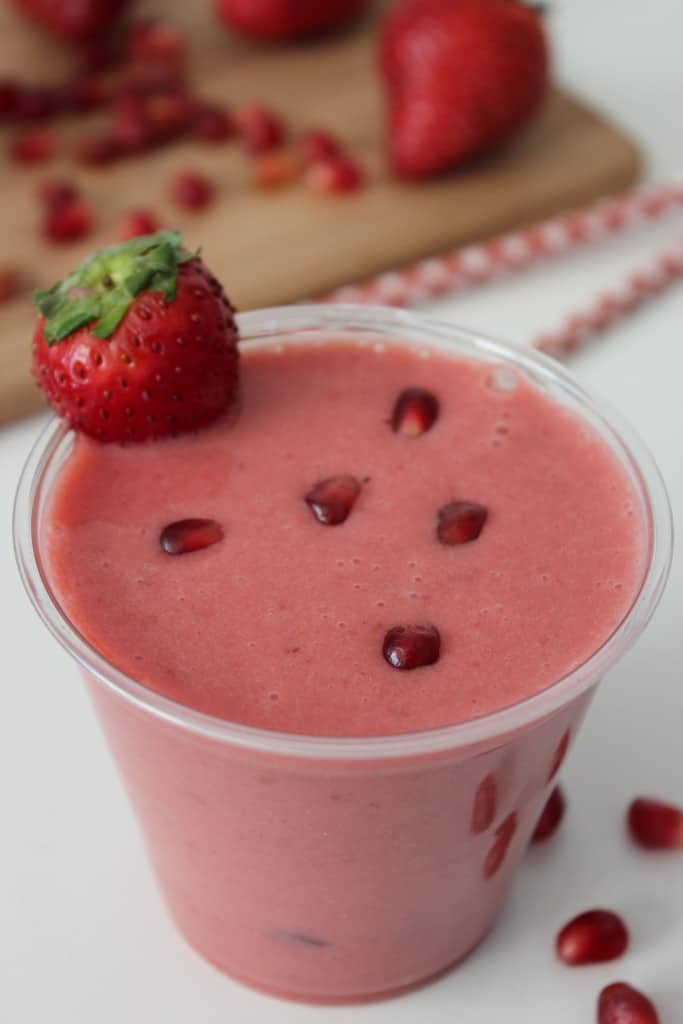 Pin
IF YOU LIKED THIS POMEGRANATE STRAWBERRY SMOOTHIE RECIPE YOU MIGHT ALSO ENJOY…
From left to right: Copycat Lime Refresher, Aqua Fresca, Copycat Passion Tea Lemonade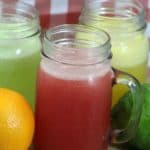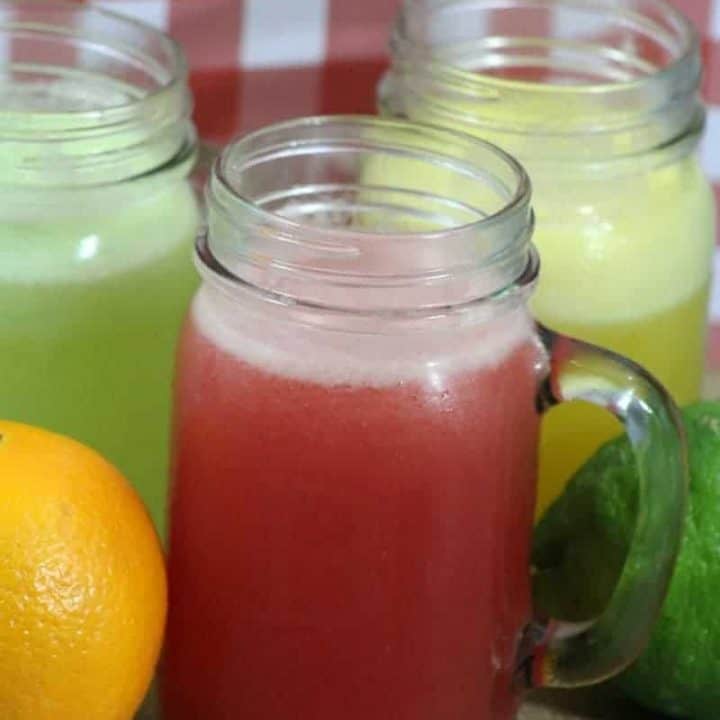 Pin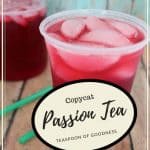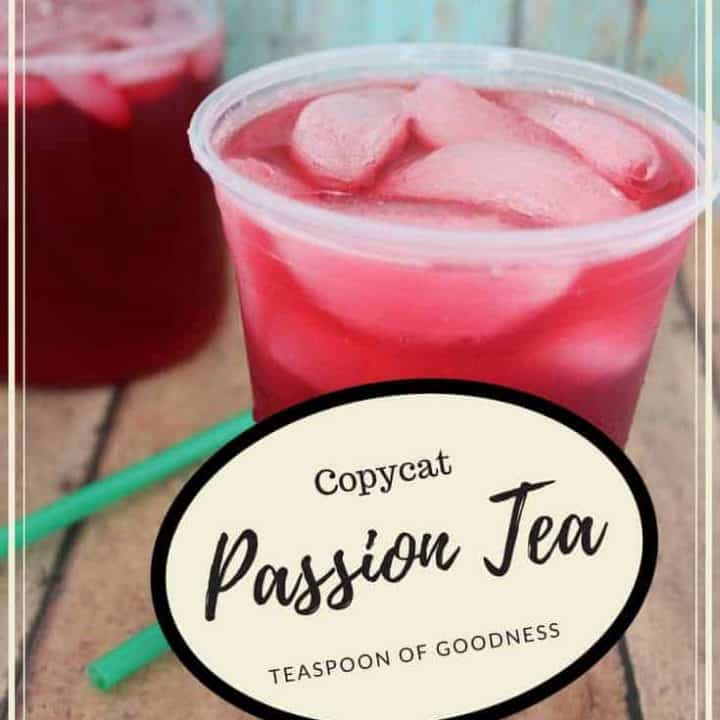 Pin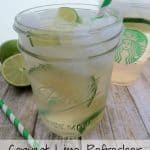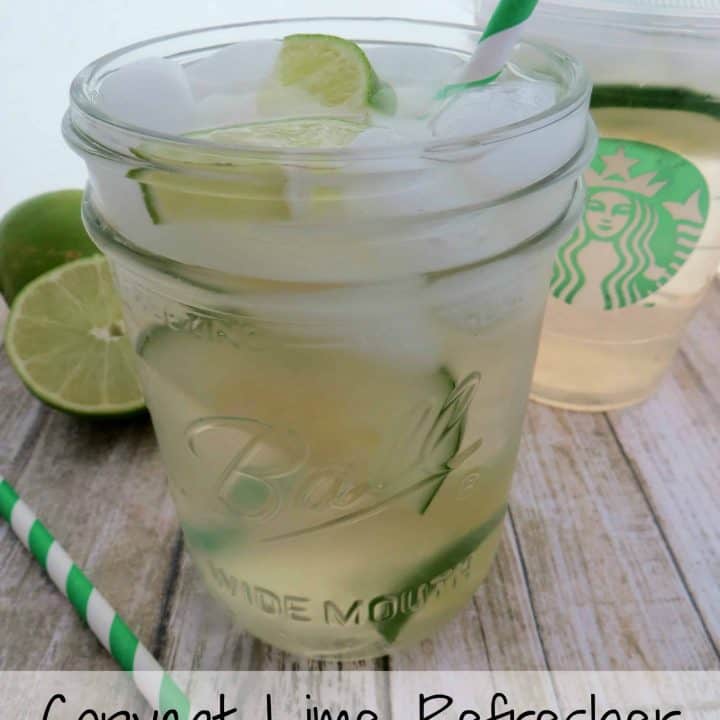 Pin