One thing my family can't live without is whip cream. We go through quite a bit during the winter, but I can't tell you how much we go through during the summer.
Let's not forget that fresh berries are a hot commodity around our house! I try my best always to have a batch of homemade whip cream on hand because it just can't be beat. (Fresh berries + homemade whip cream= heaven).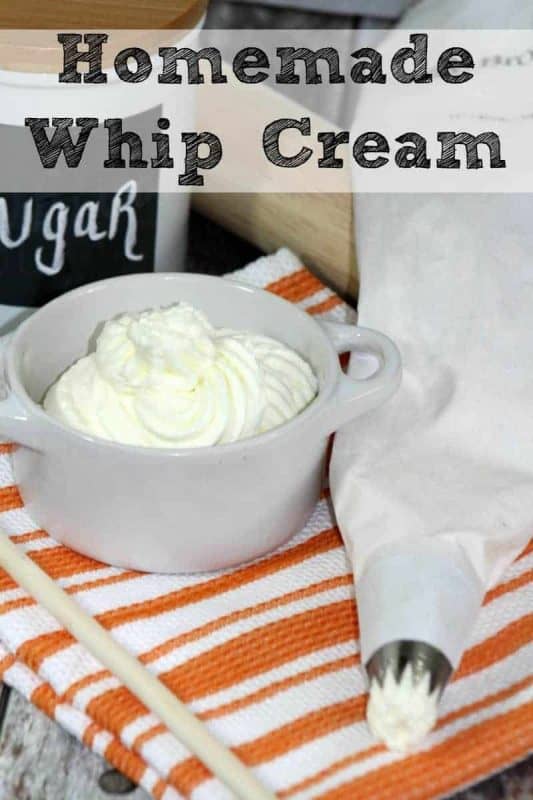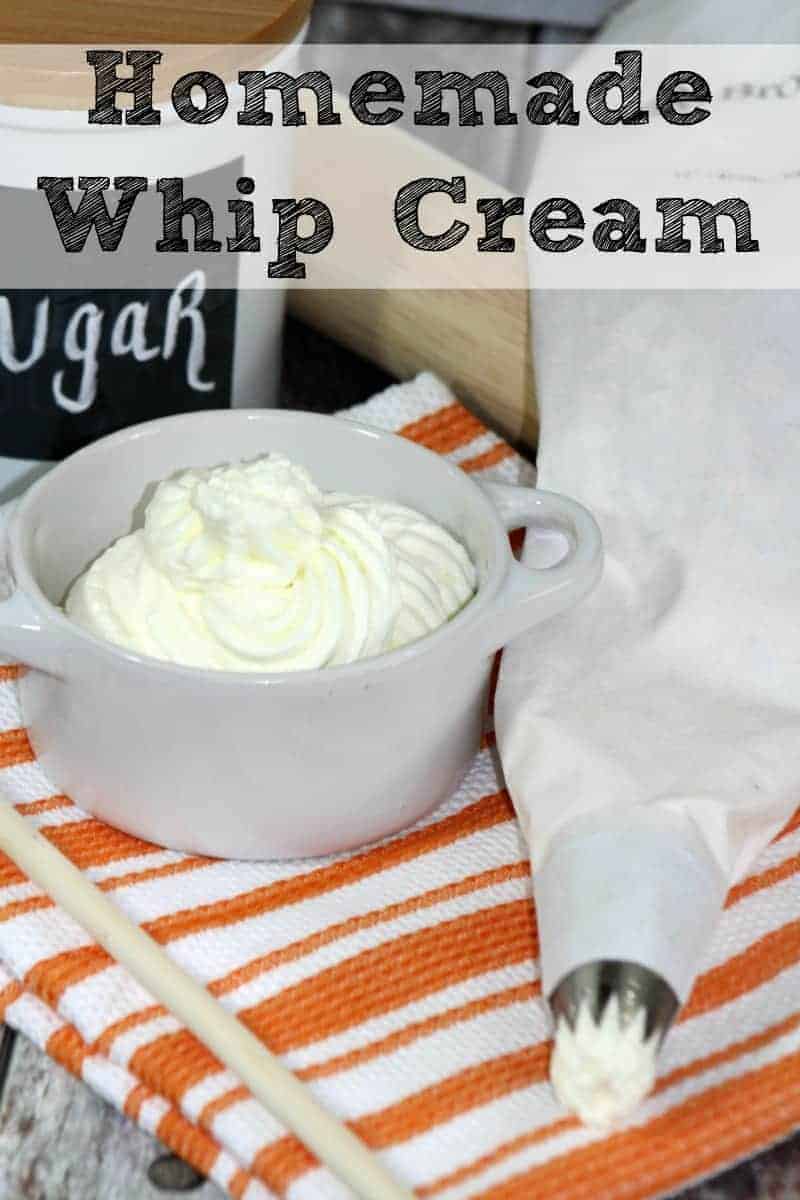 Pin
It only takes a couple of minutes to create a batch of homemade whip cream, and it keeps in the fridge for several days. Also, having a batch of homemade whip cream in the house keeps my husband from grabbing a couple "squirts" when it's sitting out on the counter. He can't be the only husband that does that, right?
Grab your mixer (this can be done by hand if needed), and let's get to whipping up this yummy treat for your family.
Homemade Whip Cream
Ingredients
2 cups heavy whipping cream
6 tablespoons powdered sugar
4 Tbsp white sugar
1 teaspoon vanilla, or any flavoring of choice
Instructions
Add all ingredients in a chilled bowl
Beat on medium speed until the cream holds soft peaks

What would be the first thing you would top with this homemade whip cream?