I love a refreshing drink, especially when it can be served on a budget! I often host coffee mornings at my house, and a couple of my favorite drinks to serve are a Caramel Macchiato and a Copycat Starbucks Lime Refresher.
Those two drinks work wonders whether I'm hosting in the morning or afternoon, but when I want to host at night, I look to a good cocktail while entertaining friends. That is when I make this fun specialty Cherry Sangria recipe.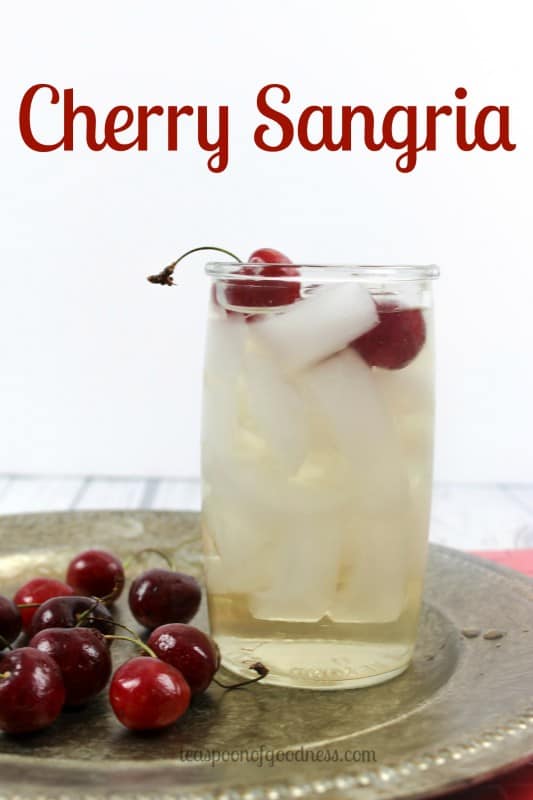 Pin
Cherry Sangria Recipe
Using simple ingredients, my Cherry Sangria recipe is light and refreshing. The flavors come together nicely. I love that it is inexpensive, and I can make large or smaller batches. This will quickly become your go-to cocktail for getting together with your friends.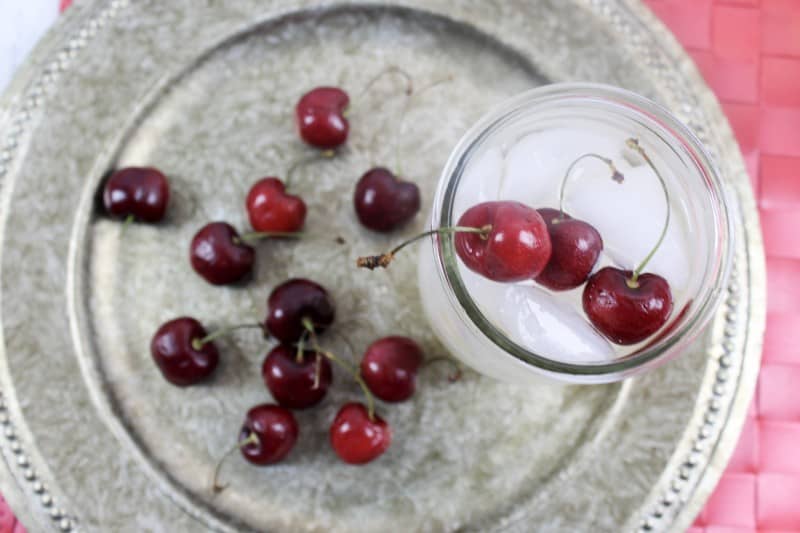 Pin
I will do my best to make this Cherry Sangria recipe with fresh cherries during the summer months, but frozen cherries will also work. When they go on sale, I freeze fruit in large quantities, which gives me frozen cherries to make this cherry sangria recipe during the winter months. Frozen cherries tend to give off more juice and bring out the cherry taste even more.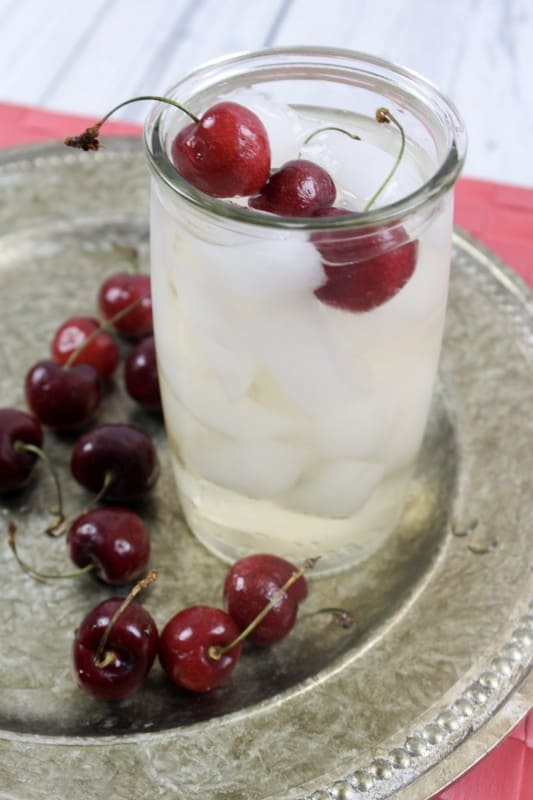 Pin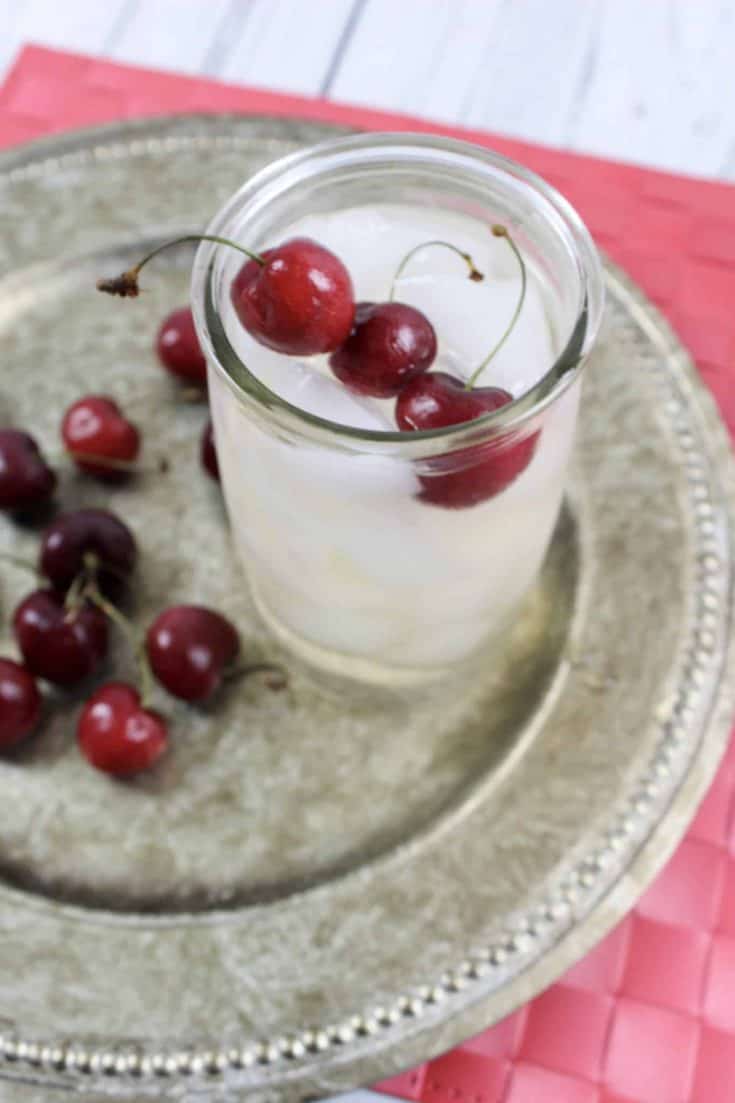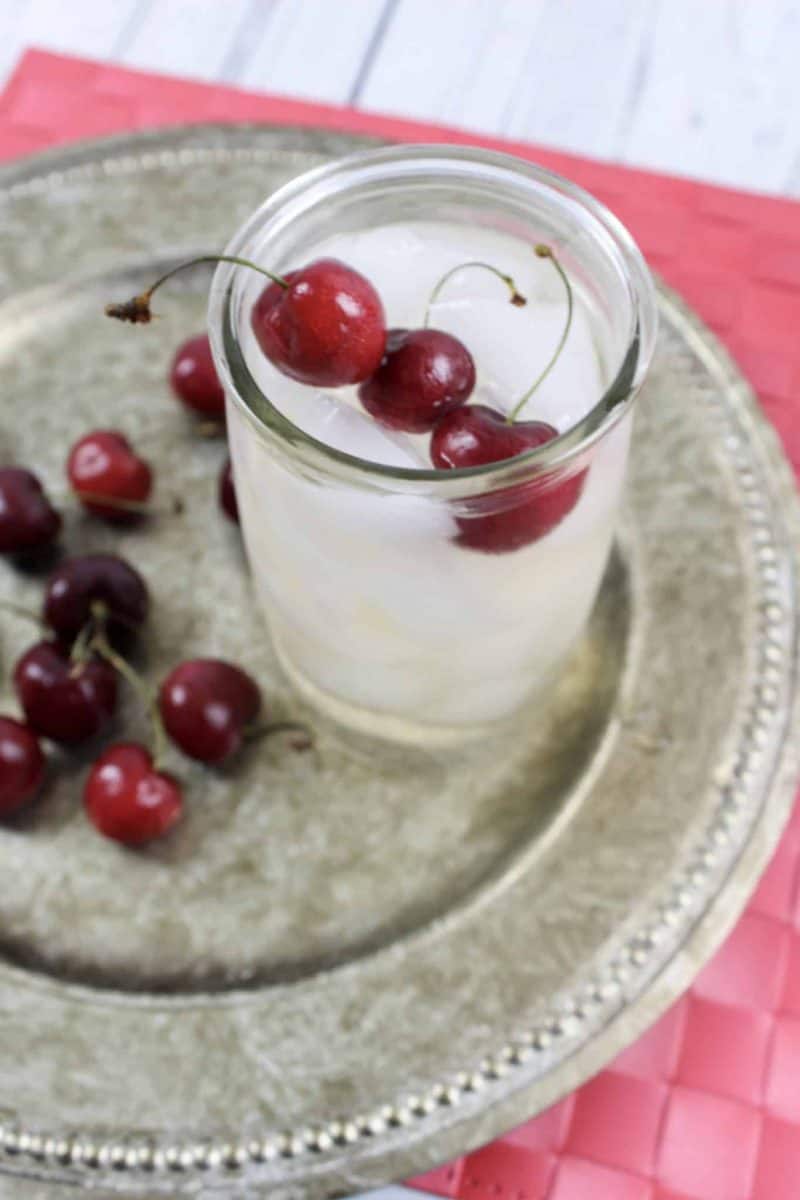 Cherry Sangria Recipe
Ingredients
1 bottle of white wine
1 liter of ginger ale
3/4 cup of cherry vodka
1 pound of bing cherries
Instructions
Place the cherries at the bottom of a pitcher. Keep a few to the side for garnish.
Pour in white wine, ginger ale and cherry vodka.
Mix together with a long spoon.
Serve immediately over ice or refrigerate!
What makes this Cherry Sangria so good? It is easy to make and can be made even on short notice. I can make it ahead of time if I know we will be having guests, or if friends show up spur of the moment for a game night or girls night, I can make it with ingredients that are easy to keep on hand.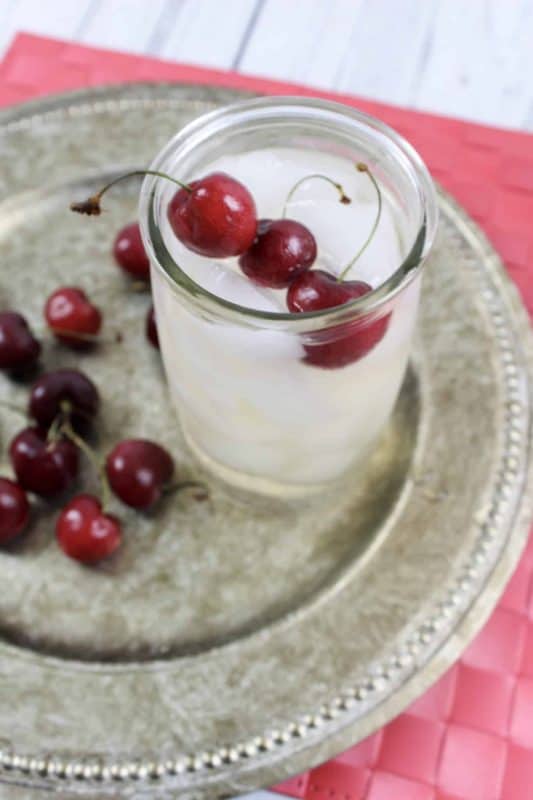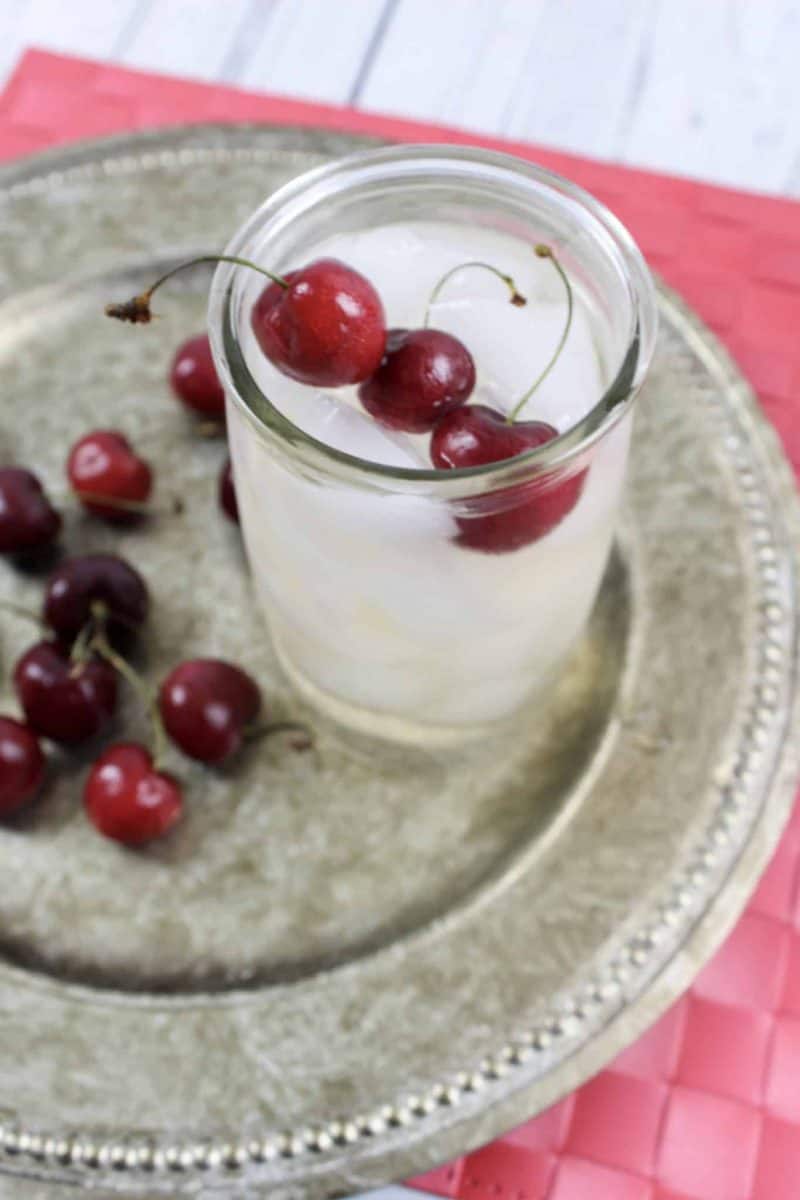 Pin
What do you think? Would this be a cocktail recipe that you would enjoy?