I've been adding lentils to many of my meals lately. They're packed with nutrients. They're filling. And, they're incredibly delicious when made right and paired with the right foods and spices. Because I've put them in so many dishes lately, I've spent a lot of time trying to determine how to cook lentils perfectly.
It turns out there are many ways to cook lentils- in a crock pot, pressure cooker, rice cooker, on the stove, in the oven"¦ If you want a filling and nutrient-dense meal, read on.
What Are Lentils?
Pin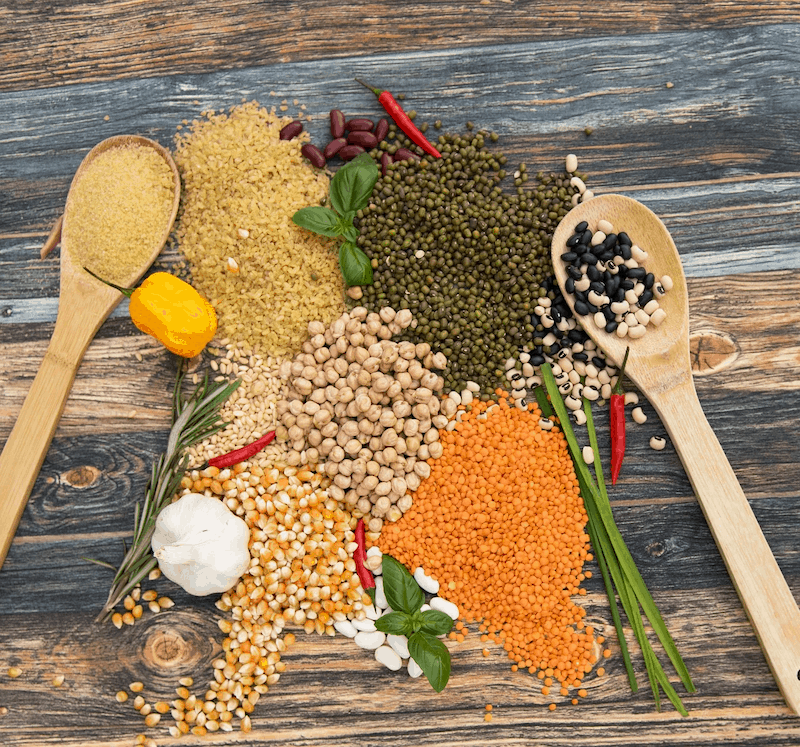 Pin
Lentils are a legume frequently used in Asian and Mediterranean dishes. They've been a major ingredient in meals for thousands of years. Yet have only caught on in the west in the last couple years. In fact, the rise of legumes is on par with the increasing trend of veganism in the U.S. However, they're easy to love no matter what type of diet you consume. They've become a pantry staple in my home, and not just because they're inexpensive and last forever when dried.
Health Benefits of Lentils
Lentils appear in many vegan recipes because they are incredibly nutrient-dense. They will also keep your stomach full and your body energized. Here are a few of the biggest health benefits of lentils:
High in fiber
High in protein
Good carbohydrate
High in vitamin b
High in magnesium
High in zinc
High in potassium
High in polyphenols- antioxidant and anti-inflammatory
Good source of folate
Types of Lentils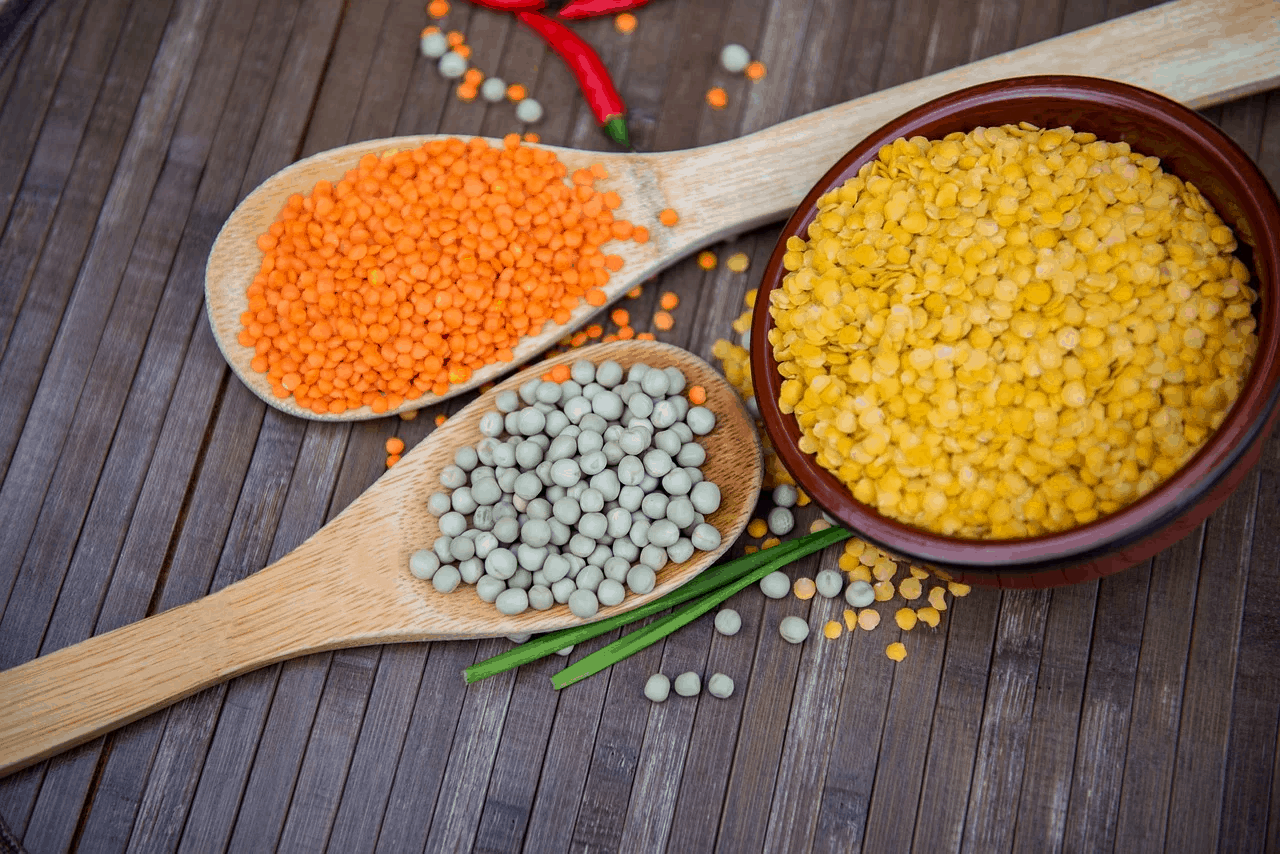 Pin
How you cook lentils depends entirely on the type of lentils you're cooking with. The number of different types of lentil beans available is surprising. My personal favorite is green, though I often use brown as well. They cook quickly and tend to be more versatile than other types. Before we get into how to cook each variety, and what to use them for, let's take a look at your choices. Keep in mind, there are dozens of varieties available, but these are the most commonly used.
Green Lentils- Green lentils have a very light pepper flavor, and remain firm when cooked. This makes them ideal for salads or sides, and can be a great way to spice up a dish.
Lentils de Puy (French green lentils)- these are a bit firmer than green lentils, but have the same peppery taste. They also have a more speckled appearance.
Brown Lentils- these are the most commonly used lentils, for several reasons. They cook quickly, and have a mild earthy flavor that adapts to whatever they're cooked with. They get mushier than other varieties, which makes them great for soups and sauces.
Red Lentils- these lentils are another quick-cooking variety. They soften really well too. But their flavor is a lot sweeter than other varieties. This makes them perfect for purees, stews, soups, and sauces.
Black lentils (Beluga lentils)- like brown lentils, these lentils have a very earthy flavor. They're very small, glossy, and retain their shape very well. This makes them good with rice and vegetables or served as a solitary side.
How to Cook Lentils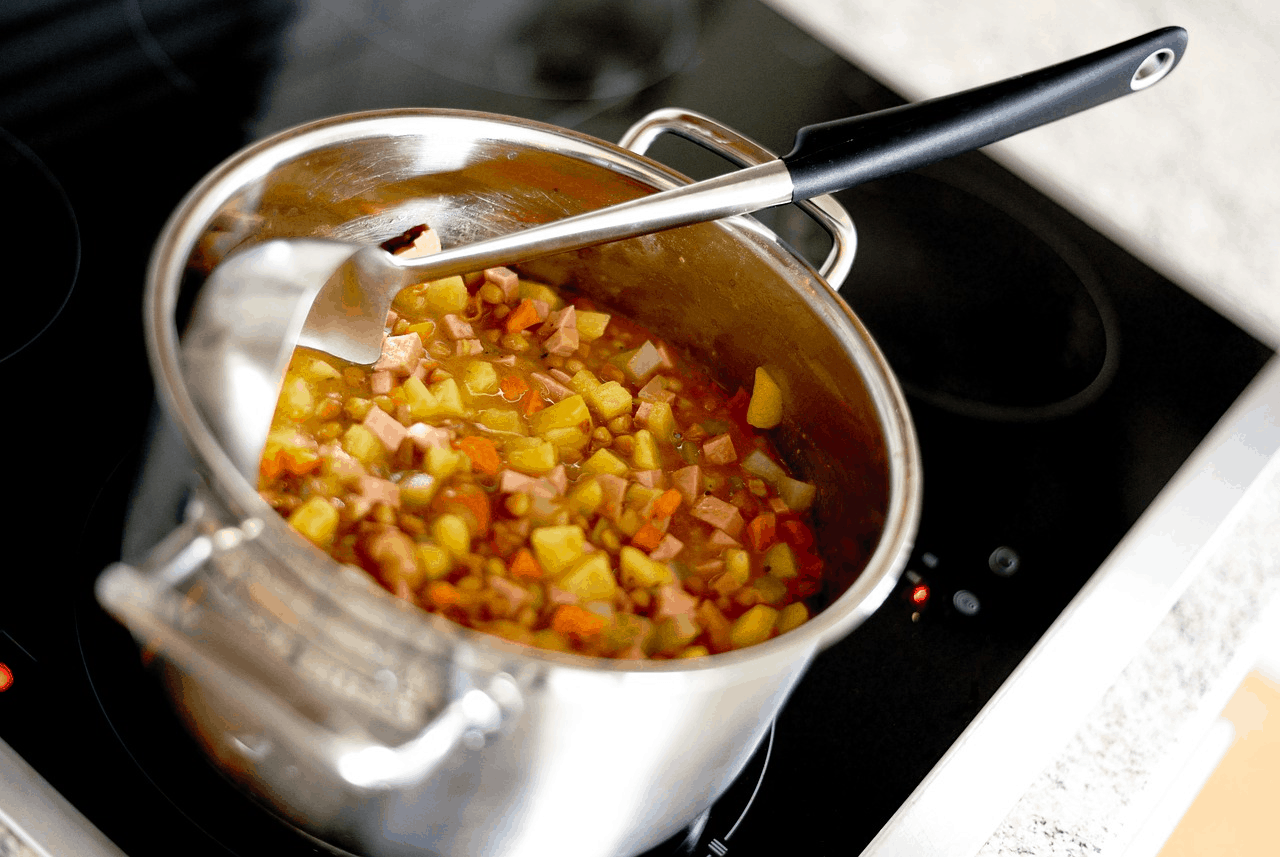 Pin
Lentils can bulk up soups and sides, add nutrition to your meal, and keep you full and energized. We like to keep multiple varieties in our pantry to give us a few options. But if you're just starting out, I recommend keeping brown lentils in your cupboard. They're incredibly versatile and are often used for a huge range of meals. With that in mind, let's take a look at all the ways to cook lentils and which methods are best for each variety.
How To Cook Lentils On Stove
This section should have the title "how to cook green lentils". They're the best variety to cook on the stove. Brown or black lentils are also good choices for the stove, but green will still remain the firmest. To cook lentil beans on the stove:
Put lentils in a fine-mesh sieve to rinse
Place lentils in sauce with a bay leaf (*lentil to water ratio: 4 cups of water to every one cup lentils)
Bring to a boil
Reduce to simmer, cover, at let cook for 20-30 minutes
Check for softness around 15-minute mark
Strain and season
You may have read that and thought don't lentils need to be soaked? As a matter of fact, they do not. It may save a little bit of time, but because they are small, it's unnecessary. In fact, it may make them mushy.
Depending on the dish you're making, you'll either want to cook your lentils longer or shorter. If you're making a lentil salad, you'll want firmer lentils. Therefore you should check on them after 10-15 minutes to ensure they are still whole. If you're pureeing them for a dish, you can let them cook until they split.
Tip: don't add salt until after they're done cooking. They get tough if you add salt too early.
How to Cook Lentils in Instant Pot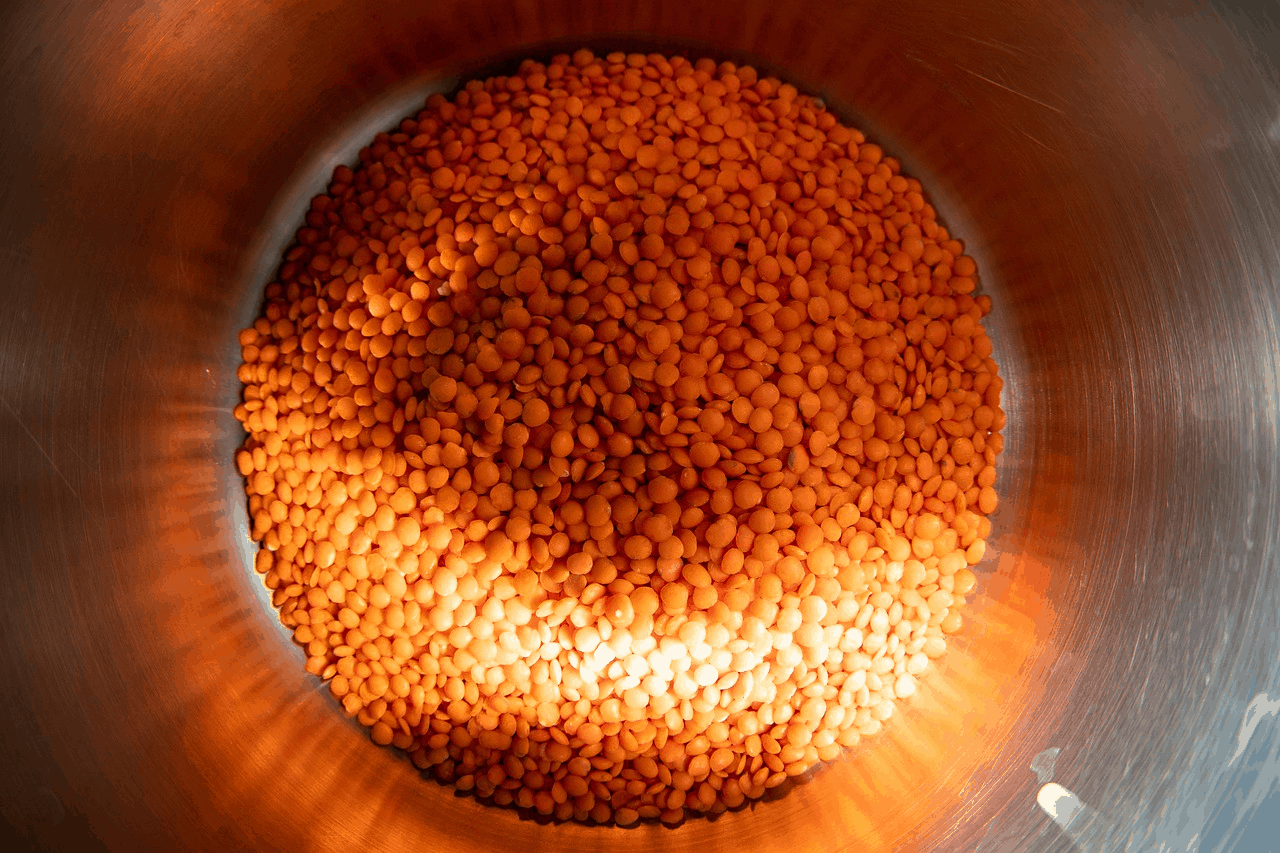 Pin
If you have an instant pot, you know that it cooks basically anything. Lentils cook exceptionally well in an instant pot, and it's a great time cutting option if you have one. They'll cook in about 10 minutes with this method, if you're cooking them for a stew or soup. If you want them firmer, it will only take about 6 minutes to fully cook them.
Red lentils: If you're just cooking red lentils with broth or water, They'll only take about 2 minutes. Even in this short time, you run the risk of them getting mushy.
Brown and green lentils: cook them for about 6-8 minutes for firm lentils. To make them a little softer but still firm, cook for 12 minutes. For soft, stew or soup quality lentils, cook 15-20 minutes.
Beluga lentils: Cook 6-8 minutes for firm lentils, 10 minutes for soft lentils.
You will still need to rinse them before putting them into the instant pot. The water to lentil ratio remains the same (4:1).
How to Cook Lentils in Pressure Cooker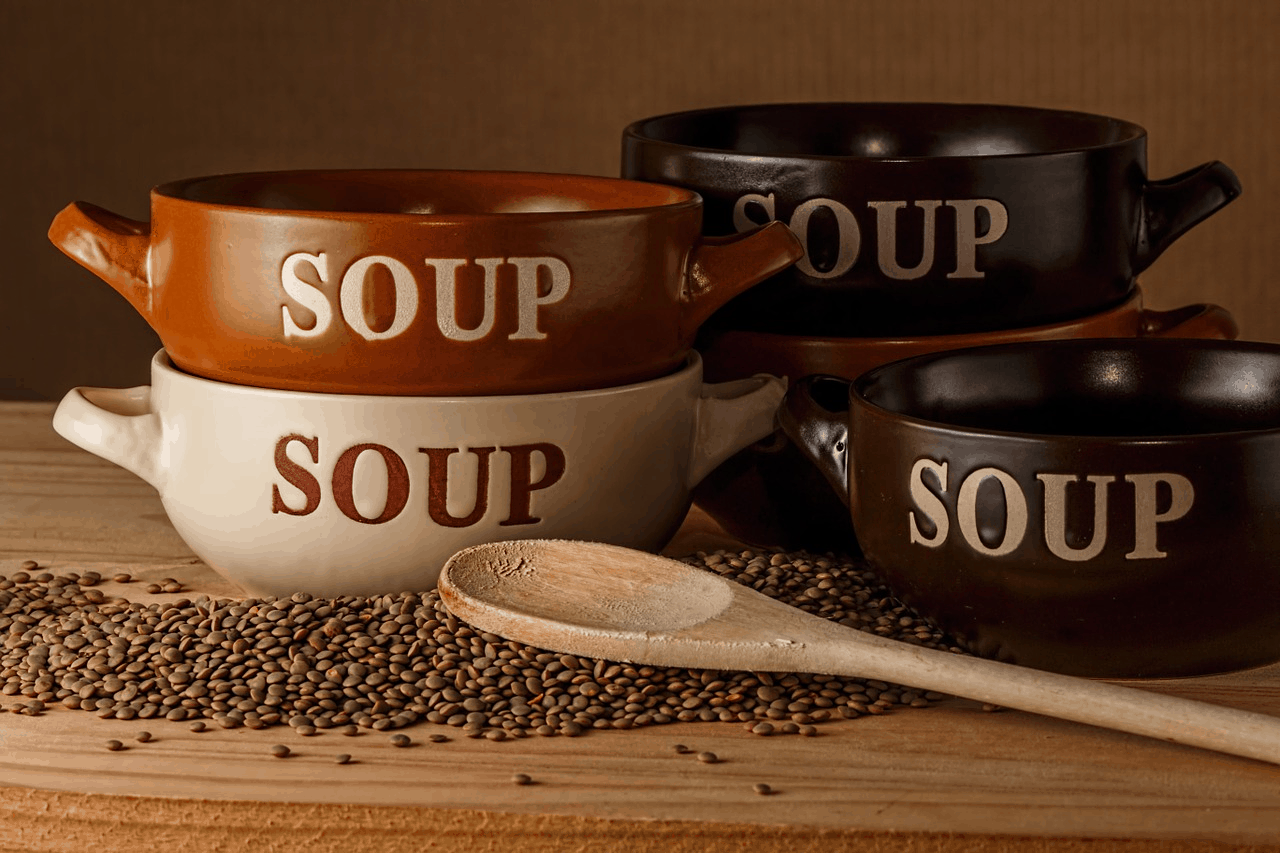 Pin
If you don't have an instant pot, a pressure cooker is the next best thing. One of the best things about this method is that you don't have to monitor their firmness as often. They'll be firm but tender every time. Brown or green lentils really are the best for this method, since red lentils turn to mush under pressure.
To cook lentils in a pressure cooker:
Rinse lentils and add them to pressure cooker
Add water or chicken broth with the 4:1 liquid to lentil ratio. I like adding broth the best, since it gives the legumes some added flavor. But if you're vegan or vegetarian, veggie broth or water works just as well.
Cook for 15 minutes
Allow pressure to release (about 10 minutes)
Serve
How to Cook Lentils in Crock Pot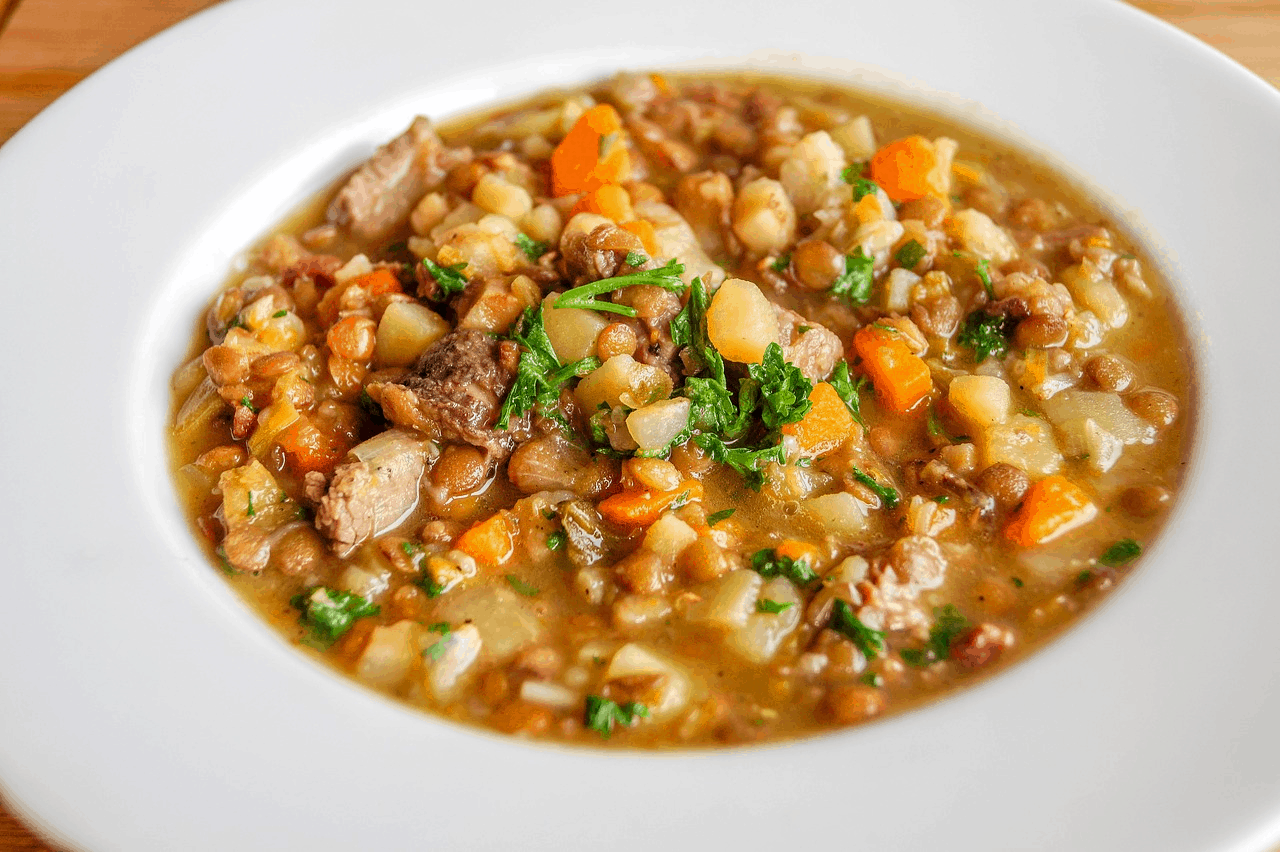 Pin
In most cases, if you're cooking lentils in a crock pot, it's for a soup or stew. This has been my go to method, since I've been really into winter crock pot soups. When it's chilly and gloomy, all I want is a bowl of hearty soup. Something to warm me to my core and fill me for a long time. Lentils really help to bulk up soups, even when they aren't the main ingredient. In fact, I've even used legumes to thicken soups. With that in mind, let's take a look at how to cook lentils in a crock pot.
Rinse lentils in fine mesh sieve with warm water, until the water runs clear. )Red, yellow, or orange lentils work very well for soups.)
Put lentils in crock pot with two times as much liquid as there are lentils (rather than the 4:1 ratio)
Add the rest of your ingredients. You may need to add extra liquid to cover all ingredients
Add seasoning, but leave out the salt until the end
Cook on low setting for 6-8 hours, or high for 3-4
Serve warm
Tips For Cooking Lentils Perfectly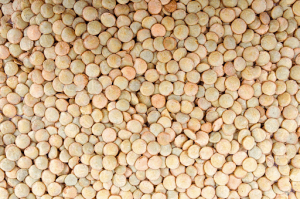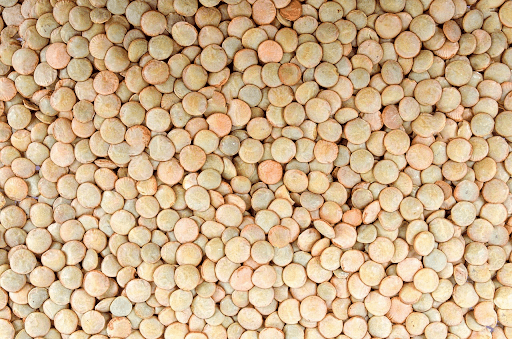 Pin
Pin
Lentils are one of the greatest things you can add to your diet. Not only are they filling and delicious, but they are also nutritious. However, they can be tricky to cook if you're not used to making them. So, we've run through the steps and methods of making lentils. Now let's go over a few tips for making them perfect every time.
Green, black, and brown lentils are good for most methods of cooking. They are also highly versatile and adapt to different flavors well.
Colored lentils- yellow, red, and orange- are delicious, but get mushy easily. Because of this, they are better for soups and stew than any other dish.
The longer lentils sit, the longer it takes them to cook. Use them within the first few months for the freshest taste and appearance.
I've mentioned this a few times, but I'll say it again. Wait to add the salt until the end to avoid tough lentils
Even if you are cooking with dried lentils, you do not have to soak them. They are too small and this will make them too soft.
Lentils can quickly turn from firm to mushy, especially on the stove. Watch them carefully once you start reaching the ten minute mark.
Add Kombu seaweed for additional vitamins, minerals, and nutrients. Kombu paired with bay leaf and stock add really great flavors to lentils.
Lentils are showing up more frequently in our meals at home as we try to add more nutrient-dense foods. I've noticed that it's a lot easier to keep my usual recipes, but swap out one or two ingredients for healthier options.
Want to add more delicious, filling, and nutritious ingredients to your meals? Check out Teaspoon of Goodness. I upgrade the site regularly with cooking hacks, tips, and delicious recipes.