Last Updated on
Making pecan cookies is one of my favorite things to do. Honey and pecan mixed together to create these Triple Chunk Honey Pecan Cookies truly give an added flavor to your homemade cookie experience. I'm always on the search for the best pecan cookie recipe to make for guests and my family, so I decided to develop my own honey pecan cookie recipe that everyone can enjoy.
Combining white and milk chocolate morsels in this pecan cookie recipe truly help give it a sweeter flavor and chopped pecans add a tasteful texture to your pecan cookies. These cookies will surely be a wonderful surprise for an after school snack or to serve when you have company over and they need something delicious to snack on before the main meal.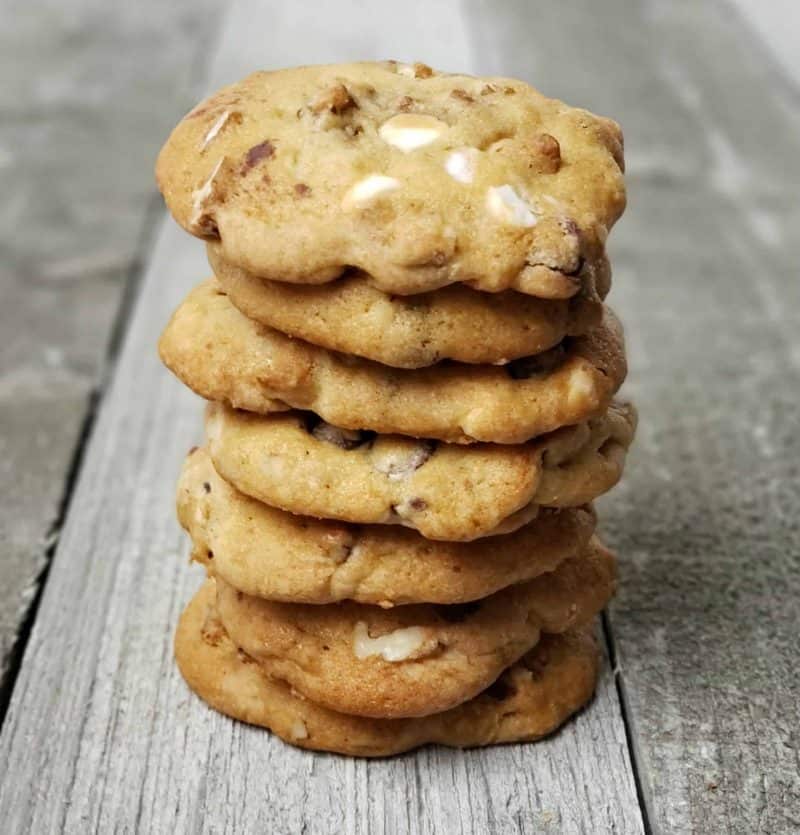 To make Triple Chunk Honey Pecan Cookies you will need the following ingredients: all purpose flour, unsalted butter, brown sugar, white sugar, eggs, salt, honey, vanilla, baking soda, white chocolate chips, milk chocolate morsels, semi-sweet morsels and chopped pecans.
---
In order to have optimal results with your pecan cookies, you'll need to bake cookies on parchment paper or a silicone baking mat for easy removal.
Prior to getting ready to bake your pecan cookies, take the eggs out of your refrigerator so that they can reach room temperature as you should use room temperature eggs because they will mix better with the cookie dough. If you do use eggs right from the refrigerator it's not going to ruin your cookies, you might just have to adjust the baking time a minute or two.
Your pecan cookies will generally stay fresh for about 3 days in an airtight container. I always toss the heels from bread into my container and this will extend the freshness and softness of cookies for 3 or 4 more days by keeping moisture out of the pecan cookies.

Common Questions About General Baking
---
Here are some of the most frequently asked questions about general baking:
How long should eggs sit out to be room temperature?
About 30 minutes.
Why should you preheat your oven before baking cookies?
I admit that I was awful about this growing up! Promotes even baking times since every batch is starting at the same temperature, preheating is vital when working with leavening agents like yeast, baking powder, and baking soda as they react with heat.
How do I know if my baking powder is still good?
To test to see if your baking powder is still good you can mix 1/3 cup hot water and 1 teaspoon of baking powder. If the mixture bubbles, your baking powder is still good.
How do I know if my baking soda is still good?
To test to see if your baking soda is still good you can mix 2 tablespoons of white vinegar and 1 teaspoon of baking soda together. If the mixture fizzes your baking soda is still good.
---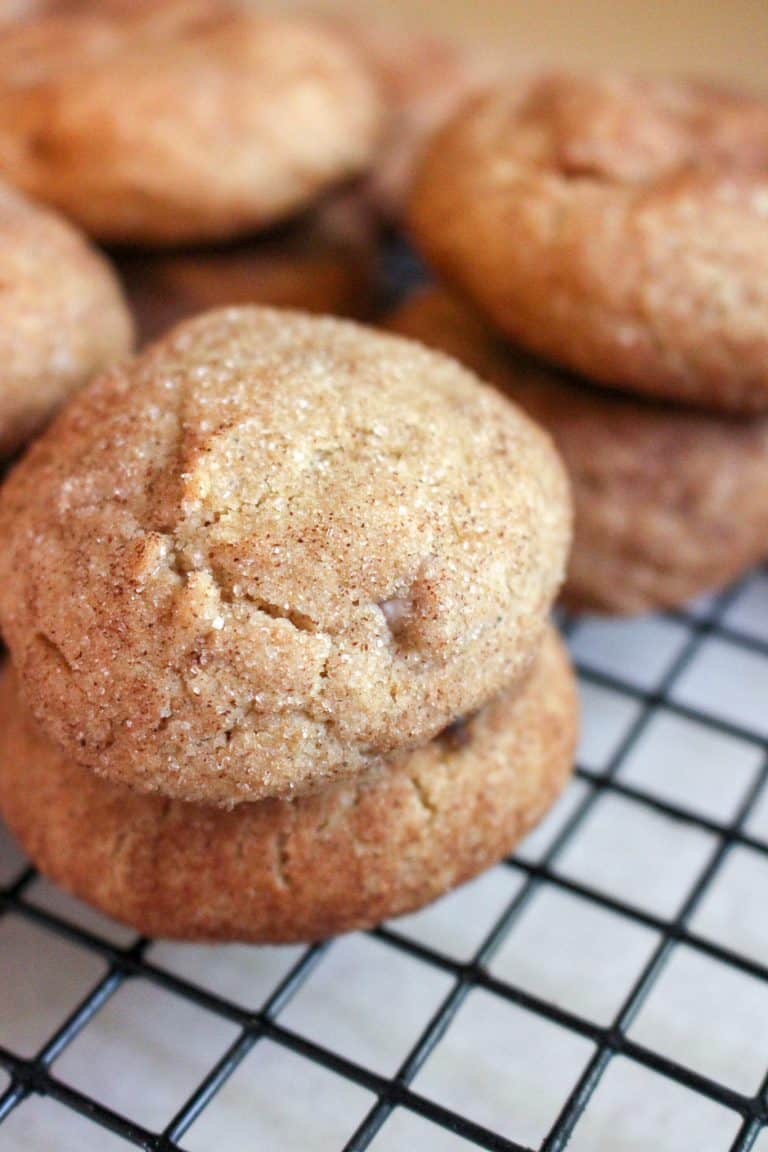 ---
Enjoy this sweet and tasty triple chunk honey pecan cookie recipe that includes white and milk chocolate morsels as well as chopped pecans.
If you loved this Triple Chunk Honey Pecan Cookie Recipe let me know with a 5-star rating!
Ingredients
• 1 cup + 1/8 heaping cup flour
• 1 stick unsalted butter, softened
• 1⁄2 cup brown sugar
• 1⁄4 cup + 1/8 cup white sugar
• 2 eggs, room temperature
• 1⁄2 tsp salt
• 1/8 cup honey
• 1 tsp vanilla
• 3⁄4 tsp baking soda
• 6 ounces white chocolate morsels (1⁄2 bag)
• 6 ounces milk chocolate morsels
• 6 ounces semi-sweet chocolate morsels
• 1/3 cup chopped pecans
Instructions
• In mixer or large bowl, cream together the butter, white sugar and brown sugar.
• Add vanilla, eggs, and honey. Mix thoroughly.
• Sift flour and baking soda. Add to butter mixture, 1⁄2 cup at a time.
• Stir in white, semi-sweet, milk chocolate morsels and nuts.
• Chill dough 30 minutes.
• Divide dough into 3 pieces.
• Roll each piece into a log at desired width size of cookie. **These will be sliced.
• Cut each log into 1/2" thick pieces, approximately 10-12 pieces for each log.
• Stagger on ungreased baking pan or lined with parchment paper.
• Bake at 350° until golden approximately 12-15 minutes, or until they just start to color.
• Transfer to wire cooling racks.
Notes
**These taste best if they are still soft in the middle.
** A stand mixer with bread hook is helpful, but not necessary.
Recommended Products
The following are affiliate links. We are a participant in the Amazon Services LLC Associates Program, an affiliate advertising program designed to provide a means for us to earn fees by linking to Amazon.com and affiliated sites.