Anyone else love lemon cookies as much as me? I have the simplest lemon cookie recipe that tastes amazing.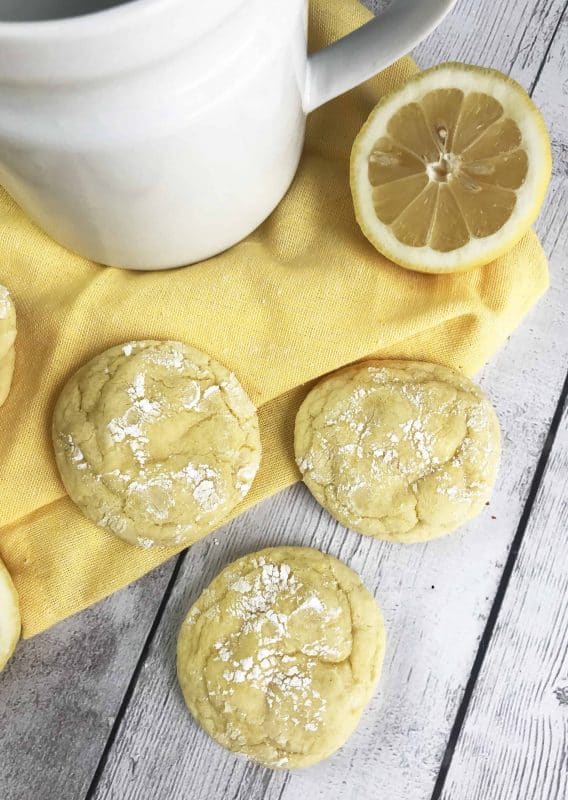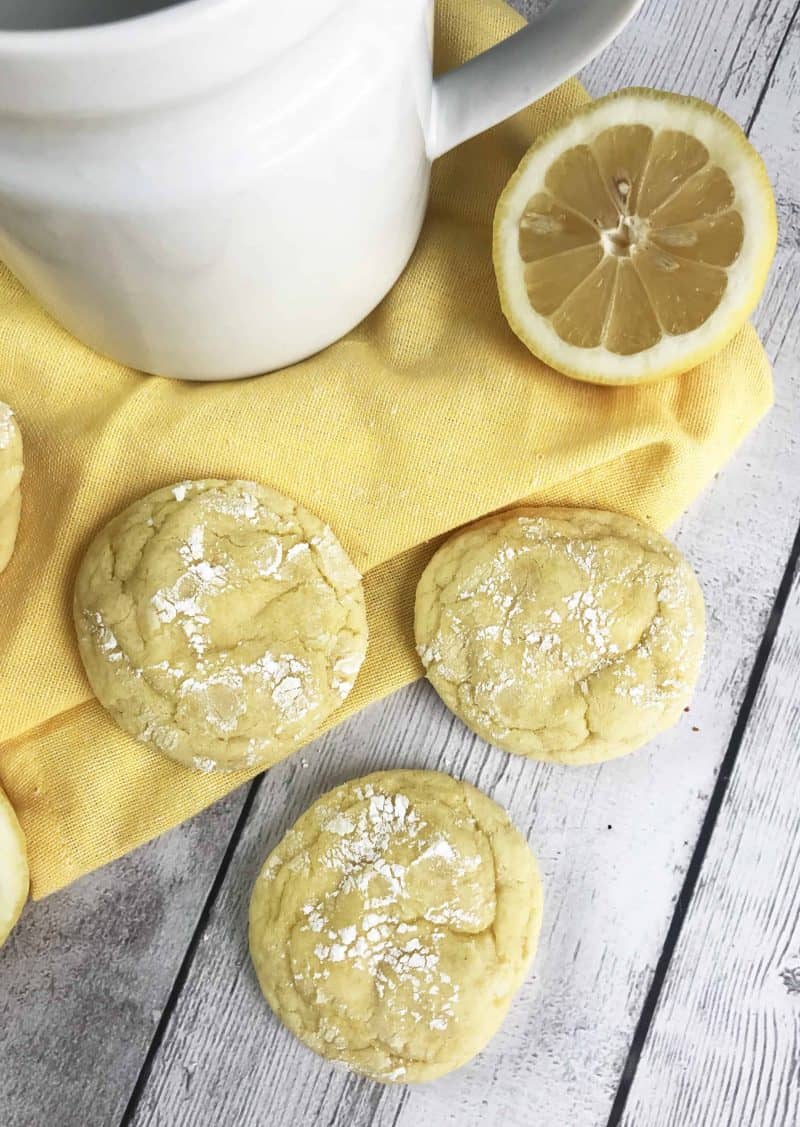 Pin
One of my favorite cookies is lemon cookies. Well lemon cookies and my Grandma's Easy Sugar Cookies. When I make them, I really need to make a large batch because these cookies disappear fast. For a long time I looked for a lemon cookie recipe that had the perfect taste and was soft. While I love lemon cookies with glaze, they tend to be a little harder and I really wanted a soft lemon cookie recipe. That is what makes my lemon cookie recipe simply heaven.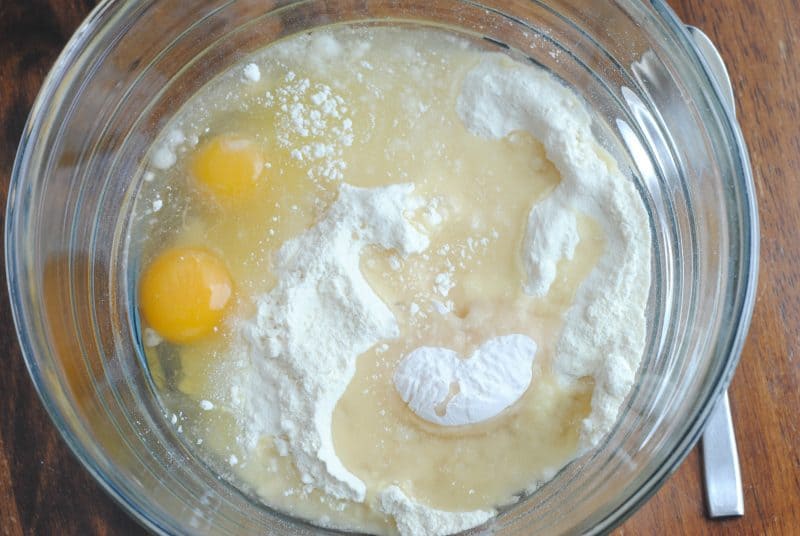 Pin
Soft Lemon Cookie Recipe
I had a few failed attempt at a soft lemon cookie recipe before I settled on these lemon cake mix cookies. I had tried them before in other flavor and they always pleased with a soft cookie result. The outside is sweet and the inside is fluffy and soft and has a big lemon taste. This is the fastest soft lemon cookie recipe that I have ever tried. Because it is semi-homemade it takes only a few ingredients and can be ready for the oven fast.
How To Make Lemon Cookies
These lemon cookies are really easy to make because the base using a lemon cake mix. That's why I call it a semi-homemade. It isn't quiet a lemon cookie from scratch but it isn't like using a lemon cookie mix either. By using the cake mix, things are simplier. The cake mix gives the burst of lemon flavor that eliminates the need to zest lemons.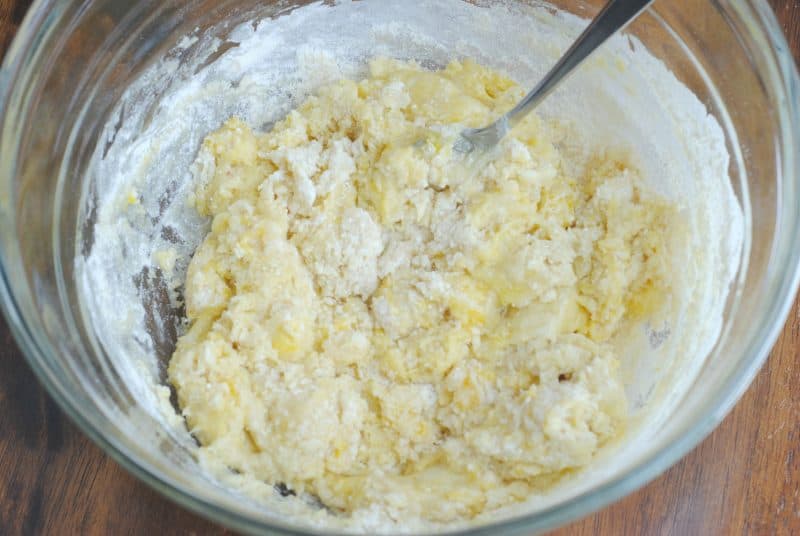 Pin
Kids will beg to help with making lemon cookies because after the dough is ready, each cookie ball gets rolled in powdered sugar before being baked. That's what gives the outside the extra burst of sweet flavor.
Lemon Cookie Recipe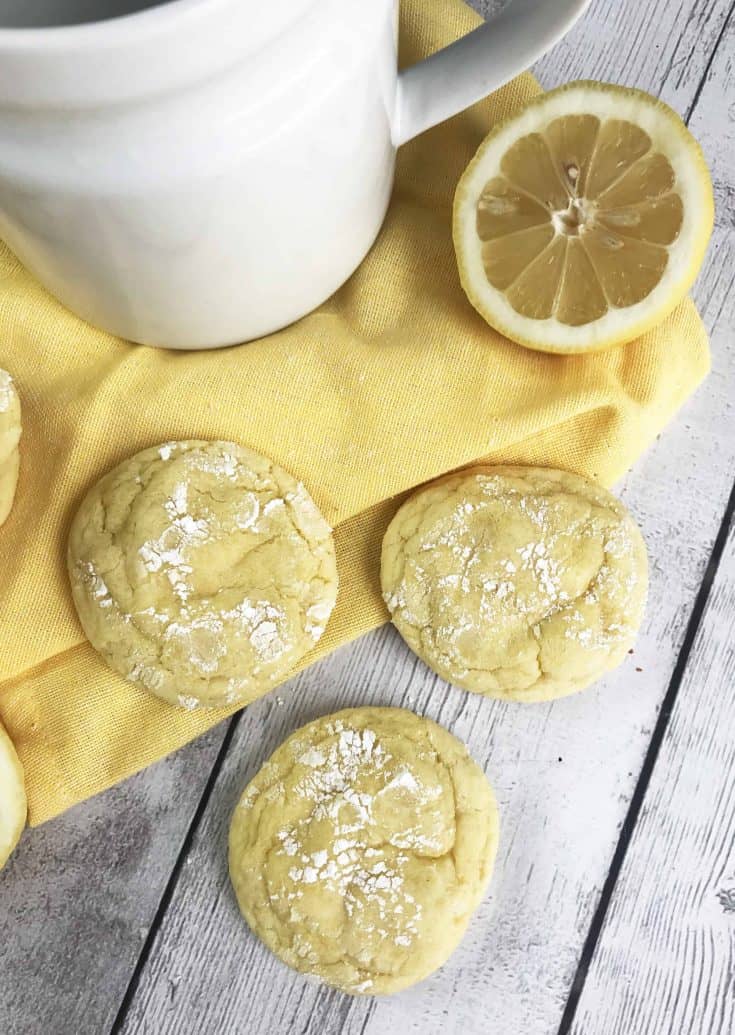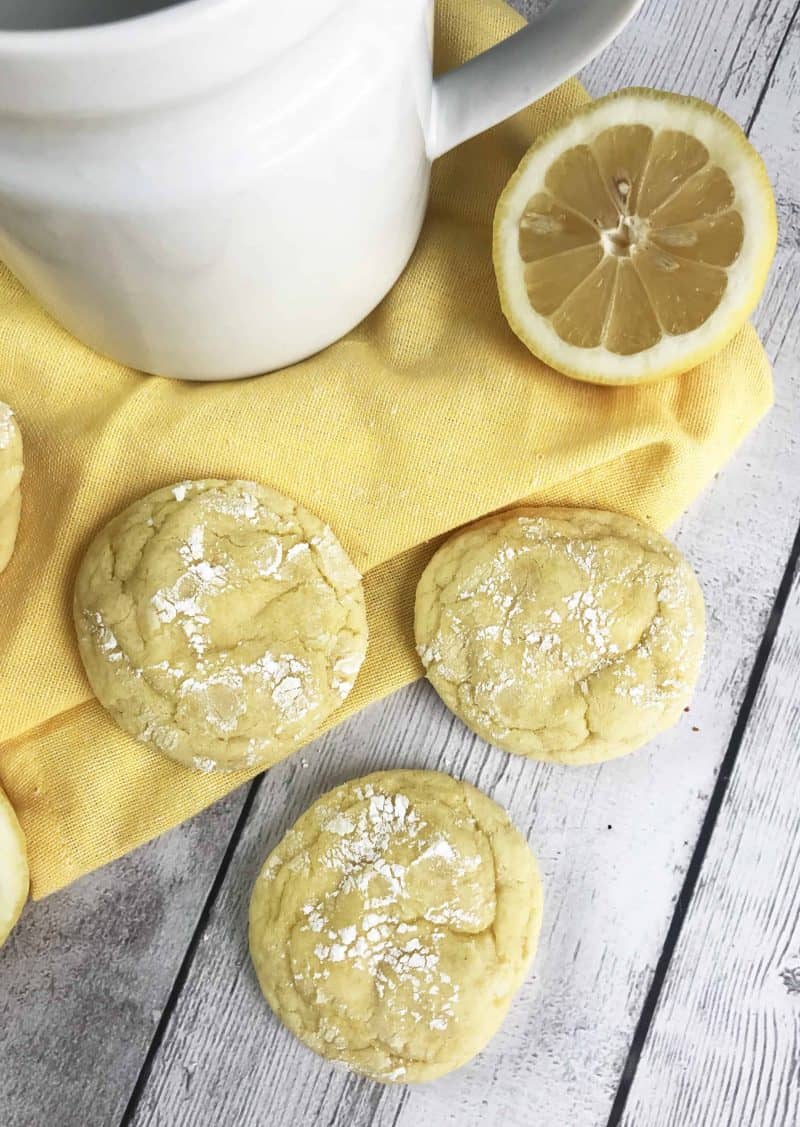 Yield: 18
Semi-homemade Lemon Cookie Recipe
Prep Time: 15 minutes

Cook Time: 10 minutes

Total Time: 25 minutes
Ingredients
1 box of lemon cake mix
2 eggs
1/2 C. vegetable oil
2 tbsp. flour
1 C. powdered sugar
Instructions
Preheat the oven to 350 degrees.
Combine the lemon cake mix, vegetable oil, flour and eggs.
Roll the cookie dough into 2" balls and dip into the powdered sugar, completely coating.
Place on a baking sheet 2-3" a part.
Bake 8-10 minutes.
Remove from the oven and let cool.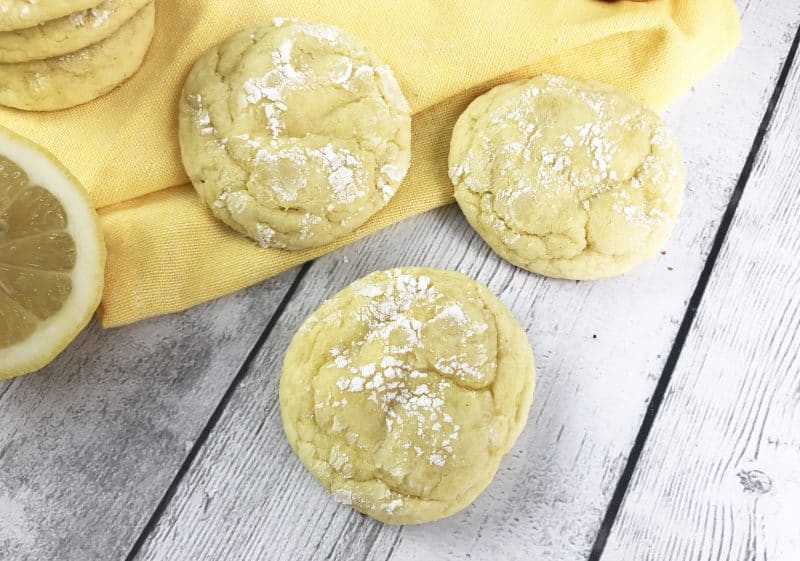 Pin
If your family loves cookies a much as mine you don't want to miss out on these other cookie recipes.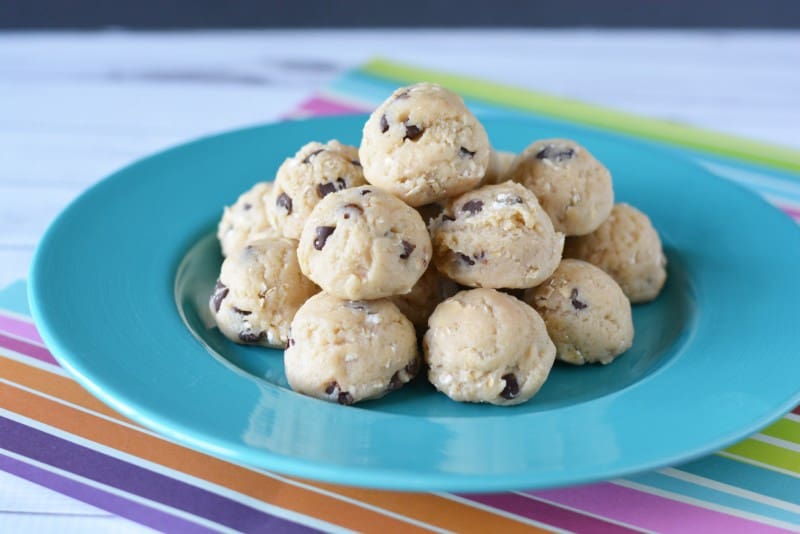 Pin
In this house we LOVE eating cookie dough but because of the eggs we all know that's a no-no. Problem solved with these No Bake Chocolate Chip Cookie Balls that are kid and mom approved!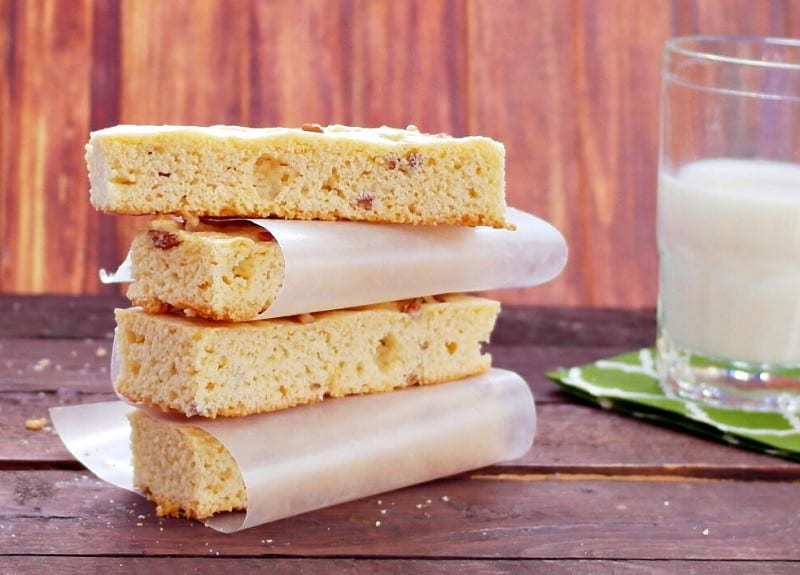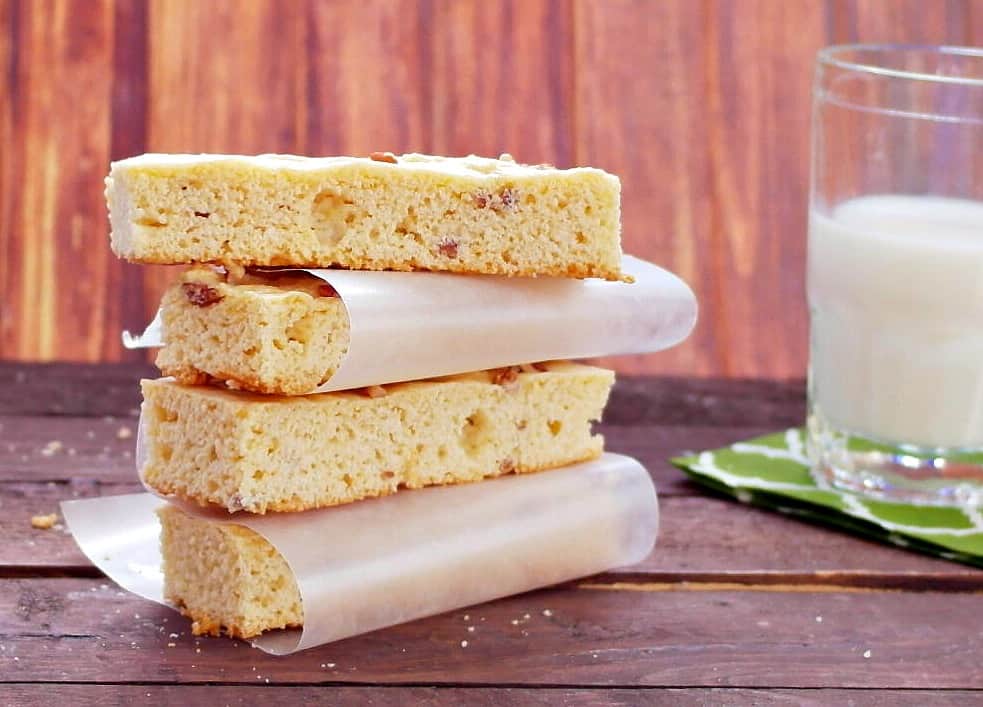 Pin
Rusk Cookies are a family tradition from my husbands family. They make the PERFECT dunking cookie. So grab a cold glass of milk or a hot cup of coffee and enjoy!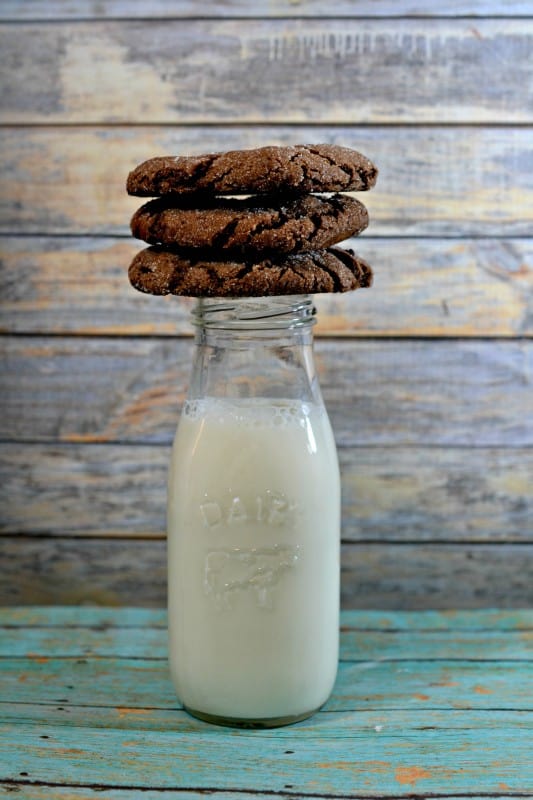 Pin
Really can it get any better than chocolate inside of a chocolate cookie? I think not and my Hot Fudge Cookie Recipe really hits the spot!
These Heath Bar Cookies with Peanut Butter are an amazing creation of favorite flavors combined into one delicious sweet morsel.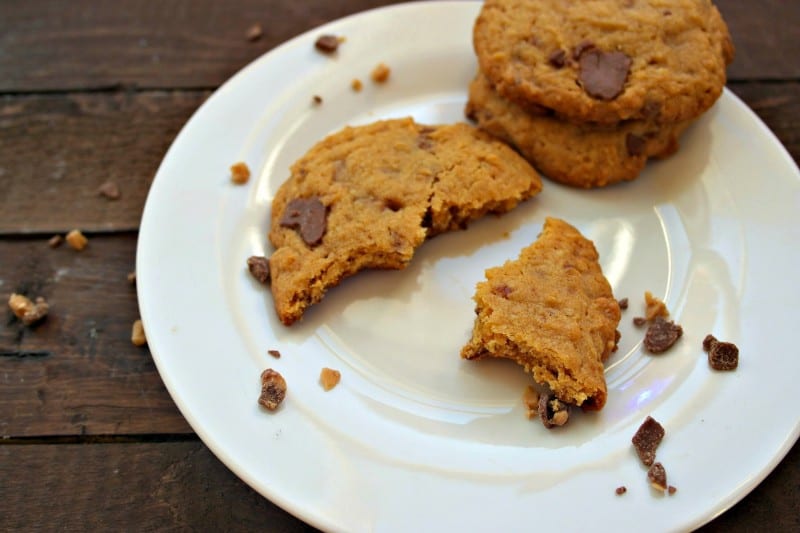 Pin
Heath bars crushed up into a Peanut Butter Cookie? Sign me up for a double batch of these Heath Bar Cookies with peanut butter.