Fall is officially in the air for us, and the last few days have not reached above 50 degrees. I know we have a few more days of hitting 70 on the horizon, but they are really long gone, and I'm prepping for more soups and casseroles to hit our table. Don't forget soup and chilis pair wonderfully with homemade breads like homemade potato rolls, cheddar bay biscuits , or these amazing 3 ingredient whip cream biscuits.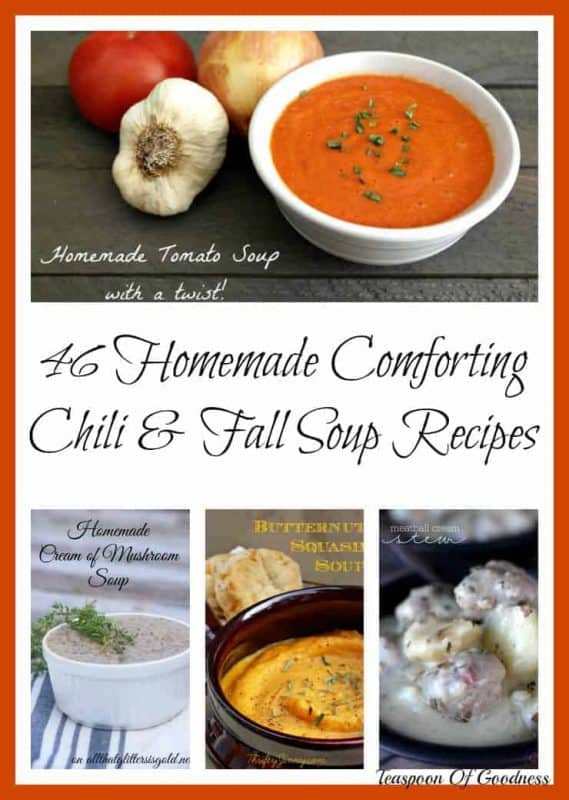 Pin
46 Homemade Comforting Chili & Fall Soup Recipes
Visit Teaspoon Of Goodness's profile on Pinterest.