Potato rolls are a favorite at every family gathering. They are delicious and perfect additions to any holiday meal or just alongside a Sunday dinner. Making potato rolls is not just simple but definitely fun to do.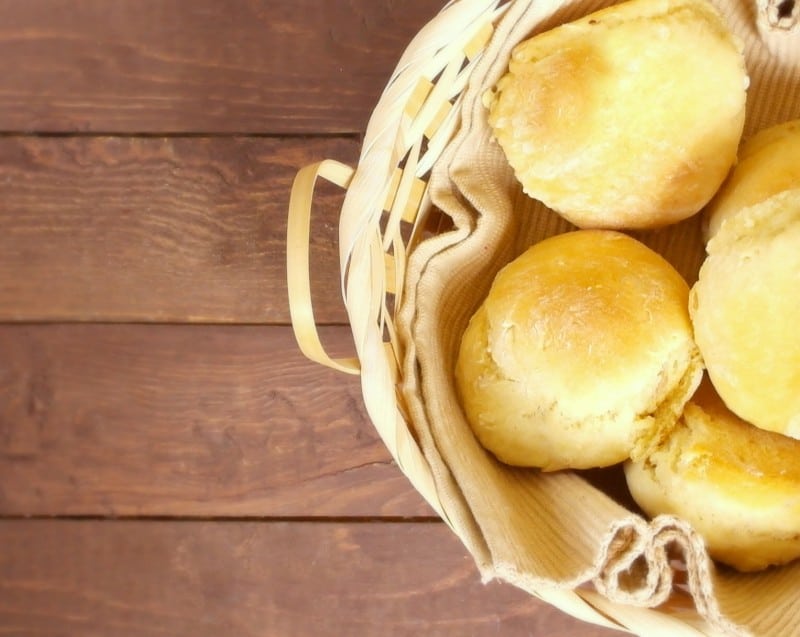 Pin
The classic potato rolls recipe uses potatoes to provide an airy texture that everyone loves. Potato rolls are some of the best rolls to make when you want a practically foolproof bread for a special meal. Not only will they be airy and moist, but they are nearly impossible to ruin. The instructions for this recipe are so simple, and the addition of the mashed potatoes makes them nearly, if not completely, perfect.
Potato rolls are also a great way to use up leftover mashed potatoes or simply get your kids involved in helping with dinner. When it comes time to make a large family dinner, having help from the kids can be great. It takes some of the stress off you and helps them have a sense of pride in the meal.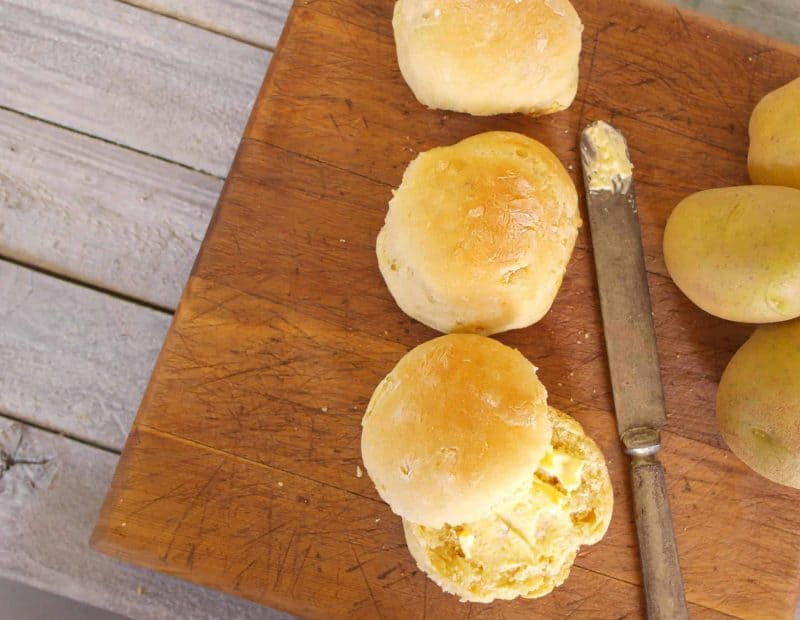 Pin
Make a double batch of potato rolls and store half in an airtight container for meals throughout the week. The addition of potatoes helps keep them moist so they won't go stale as fast as other homemade rolls. This makes them a perfect choice for adding to any meal throughout the week or for use with leftovers after that big family meal.
Homemade Potato Rolls Recipe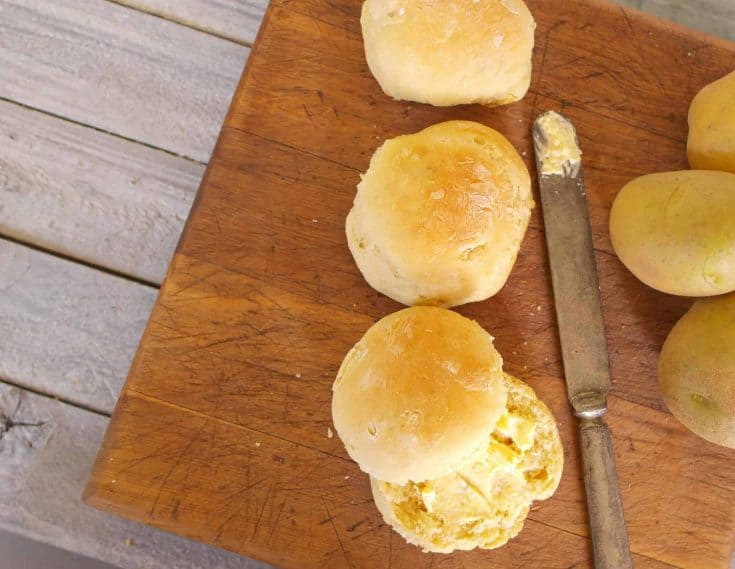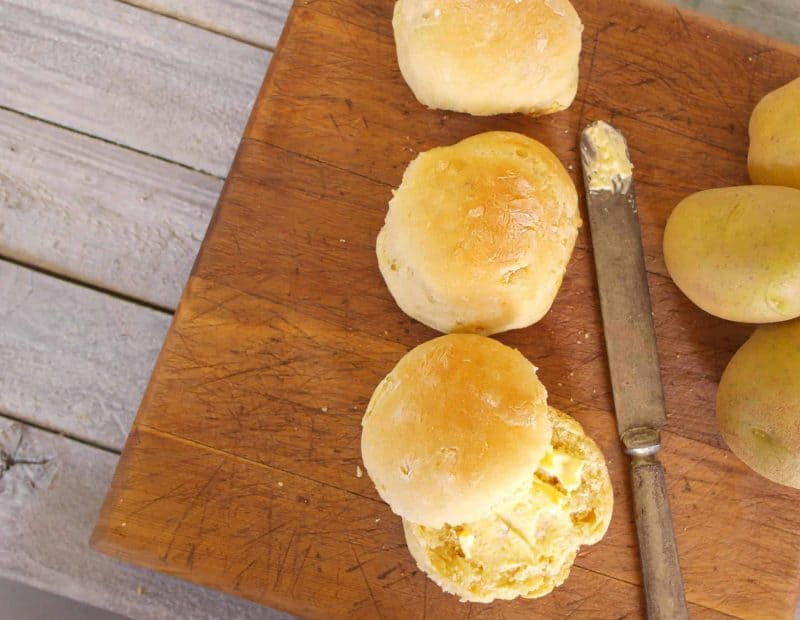 Homemde Potato Rolls Recipe
Prep Time: 3 hours

Cook Time: 25 minutes

Total Time: 3 hours 25 minutes
Ingredients
3 medium sized potatoes, pared and quartered
2 envelopes active dry yeast
1/2 teaspoon of sugar or honey
1/2 cup butter
1/4 cup shortening
1/2 cup honey
2 eggs
2 teaspoons of salt
6-7 cups unbleached white flour
Instructions
Cook potatoes in boiling salted water for 15 minutes or until soft.
Drain, reserving 1 cup of the potato cooking liquid, then mash potatoes.
Place 1/2 cup of the very warm potato water (comfortably warm when dropped on the wrist) in a large bowl.
Sprinkle yeast over water and add sugar. Stir to dissolve yeast. Let stand 10 minutes or until bubbly.
Heat utter, shortening and remaining 1/2 cup potato water in small saucepan just until butter melts. Cool until lukewarm.
Stir into yeast mixture with honey, eggs, salt and mashed potatoes. Beat with mixer until well blended.
Add 2 1/2 cups of the flour, beat for an additional 2 minutes.
Gradually stir in 3 1/2 - 4 1/2 cups more flour to make a dough that holds together and pulls away from the side of the bowl.
Turn out onto a floured surface and knead until smooth and elastic, about 10 minutes.
Place in a large creased bowl, turning to bring greased side up.
Cover and let rise in a warm draft free place until doubled. About 90 minutes.
Punch down; turn out onto lightly floured surface; knead a few times to press out air bubbles.
Cut dough in half. Let rest 10 minutes.
Divide each half into 16 pieces and shape into smooth balls.
Place balls into 2 greased baking pans. Cover and let rise until doubled.
Bake at 400 degrees for 25 minutes or until golden brown and rolls sound hollow when tapped with a finger.
Notes
To freeze I make these rolls up until the last rise. I will then freeze on a cookie sheet covered with parchment paper as individual rolls. Once the rolls are frozen solid I transfer them to a ziploc bag.

To use I place the desired amount of rolls in a buttered pan in the morning before I need them and let them thaw and rise slowly throughout the day. All I need to do is bake them quickly before dinner.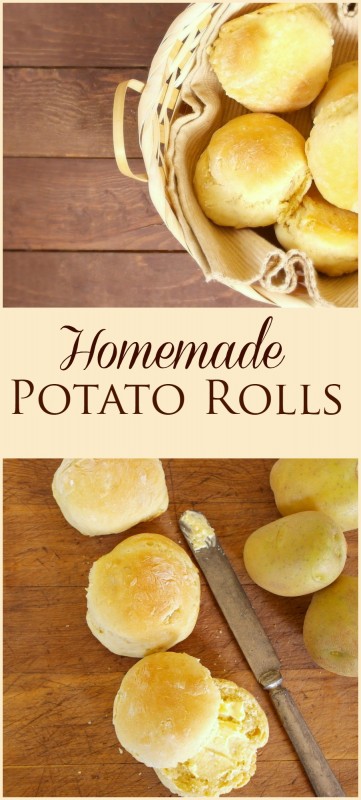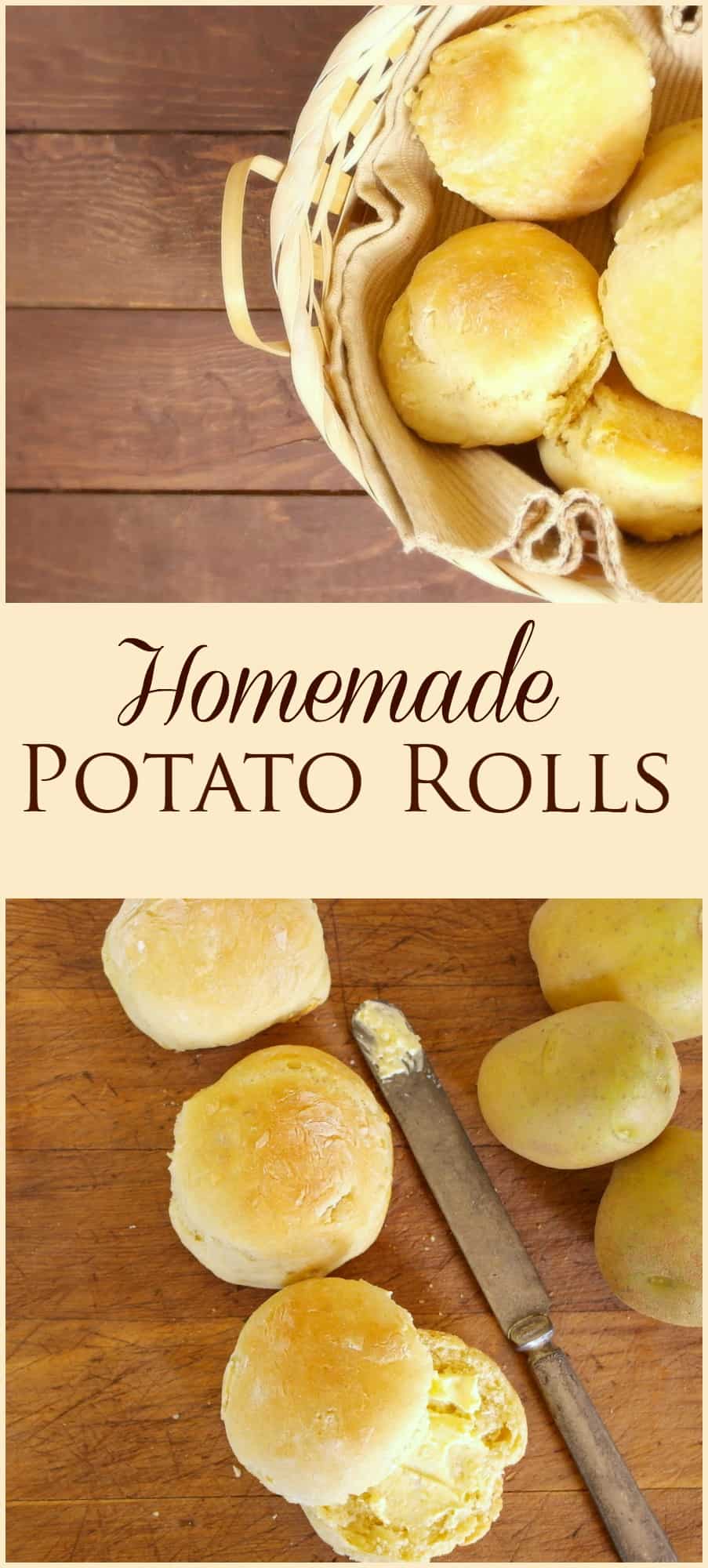 Pin
Visit Teaspoon Of Goodness's profile on Pinterest.