No more $5 coffee for you! Make this simple yet delicious recipe for a great caramel-flavored coffee in the comfort of your own home. This Caramel Macchiato Recipe will remind you of your favorite coffee shop version!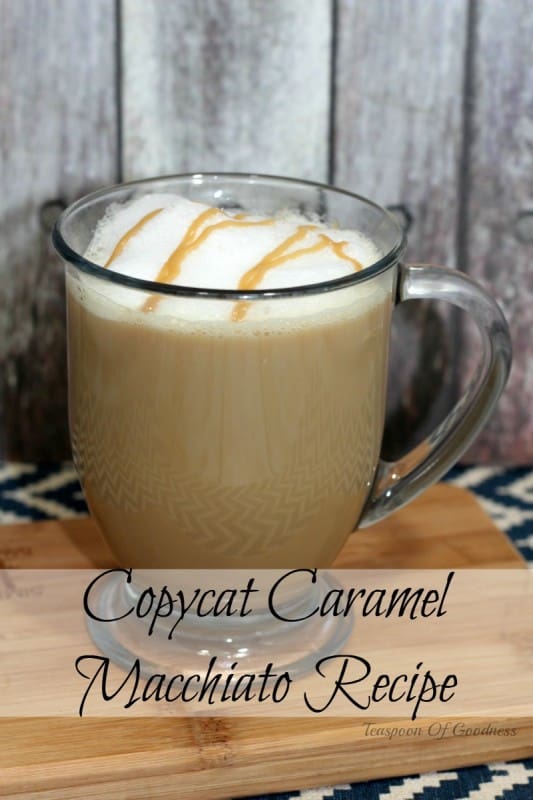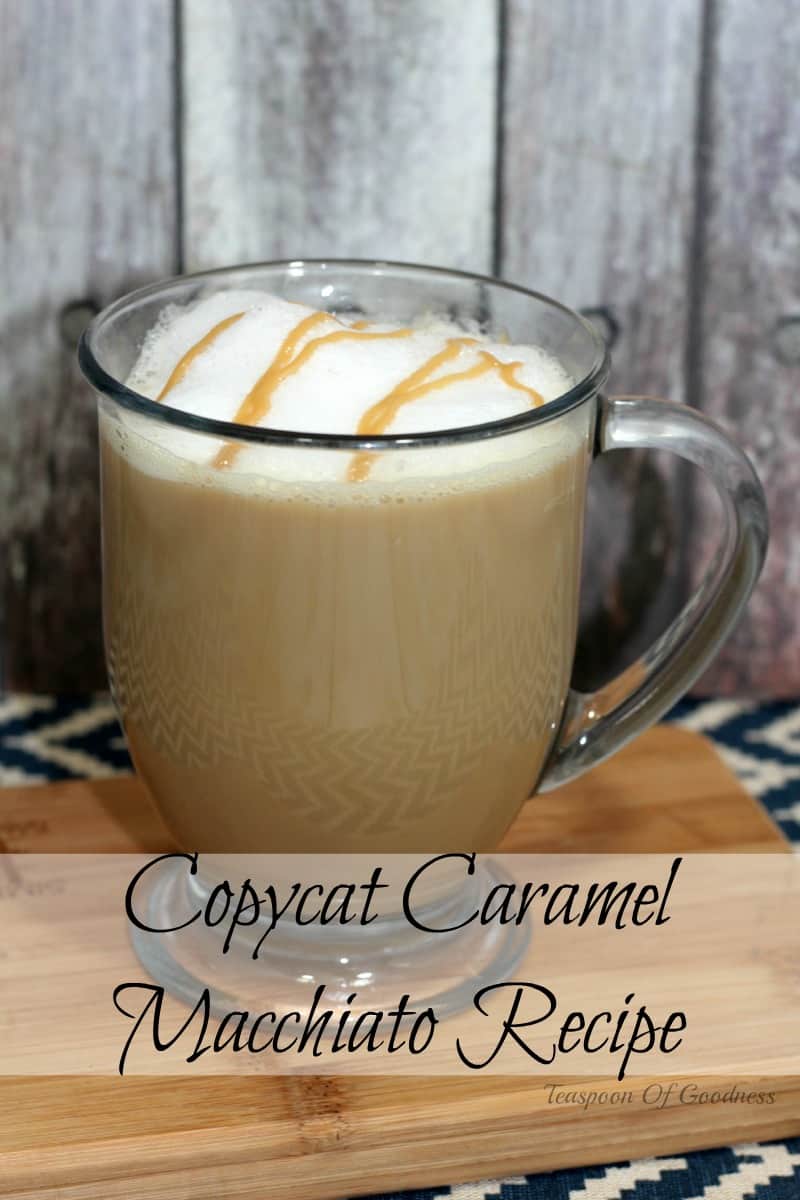 Pin
Flavored coffee isn't just for breakfast or your afternoon pick me up. This caramel macchiato recipe is a great choice for those who enjoy coffee but don't like the bitter taste of black coffee. The addition of brown sugar and caramel syrup is just what you need to enjoy this simple recipe for a delicious dessert drink.
You can easily foam your milk by shaking it in a mason jar as suggested, but if you have access to a milk frother, it will be even better. Some are attachments to your cappuccino or espresso machines, but others can be handheld milk frothers and work great for this purpose.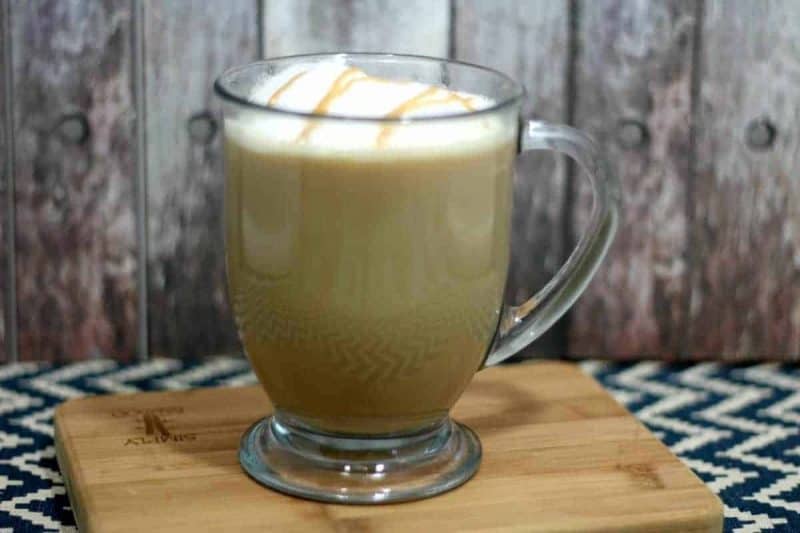 Pin
You can easily use regular coffee to make this, or go the extra mile and grab a great gourmet caramel macchiato flavored coffee. Brew extra strong for the best caramel macchiato recipe, but you can use a traditional brew if you prefer a little less coffee flavor. This is great with a bit of whipped topping and caramel syrup on top and served to your dinner guests as a post-dinner drink.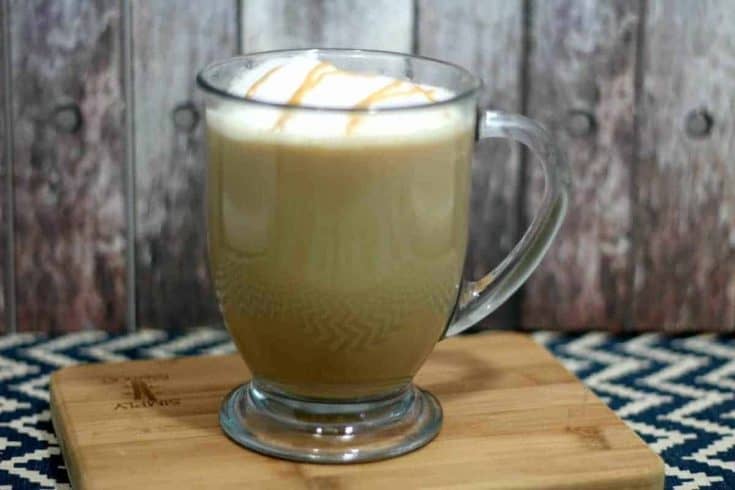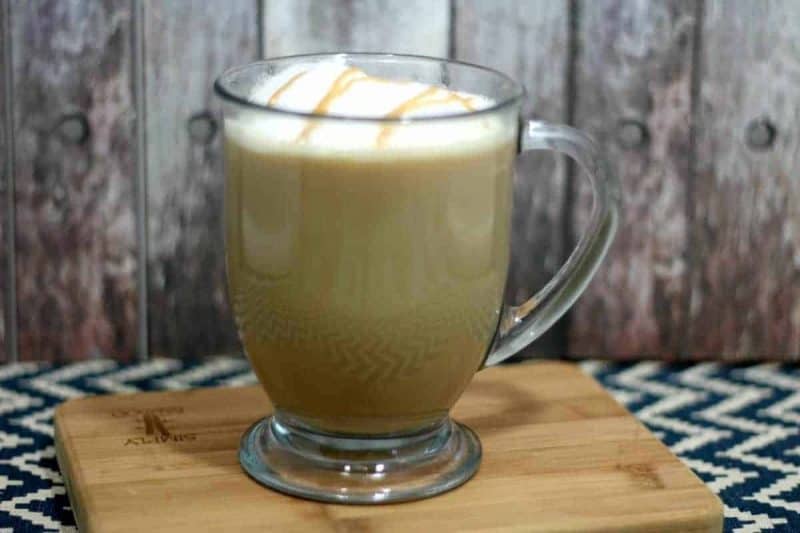 Yield: 1
Copycat Caramel Macchiato Recipe
Prep Time: 5 minutes

Total Time: 5 minutes
Ingredients
3/4 C hot strong coffee
1/2 C 2 % milk
1 1/2 TBSP brown sugar
2 tsp caramel-flavored syrup
1 1/2 tsp cinnamon-flavored syrup
Whipped cream, for garnish
Instructions
Add the hot coffee, caramel syrup, cinnamon syrup and brown sugar.
Shake 2% milk in a jam / mason jar until it's foamy.
Remove the lid, then microwave for a 30 seconds.
Result is spoonfuls of foam, plus warm milk to pour in your latte.
Gently fold in the foam/milk to combine with hot coffee mixture.
Garnish with whipped cream.
Drizzle the whip cream with caramel sauce
Serve immediately.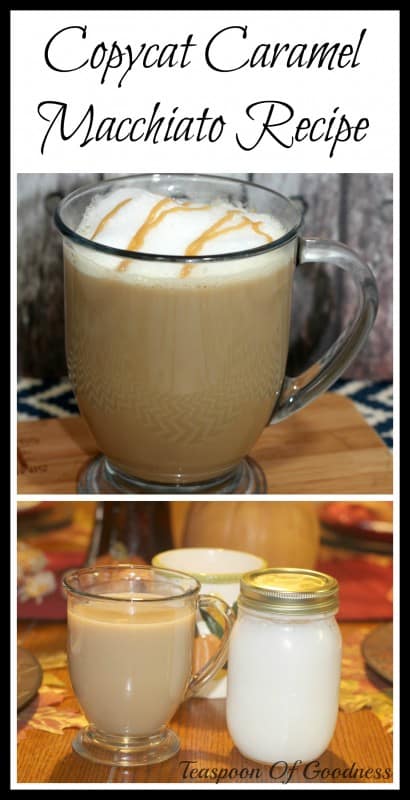 Pin
Visit Teaspoon Of Goodness's profile on Pinterest.