Bread & biscuits are a common side dish in our house. I love making biscuits from scratch because they are truly easy to make and require just a few ingredients. Another thing I love…Red Lobster. Not that I don't love seafood, but one of the main reasons my family used to venture to Red Lobster when we went out of town was those darn biscuits. You know what I'm talking about!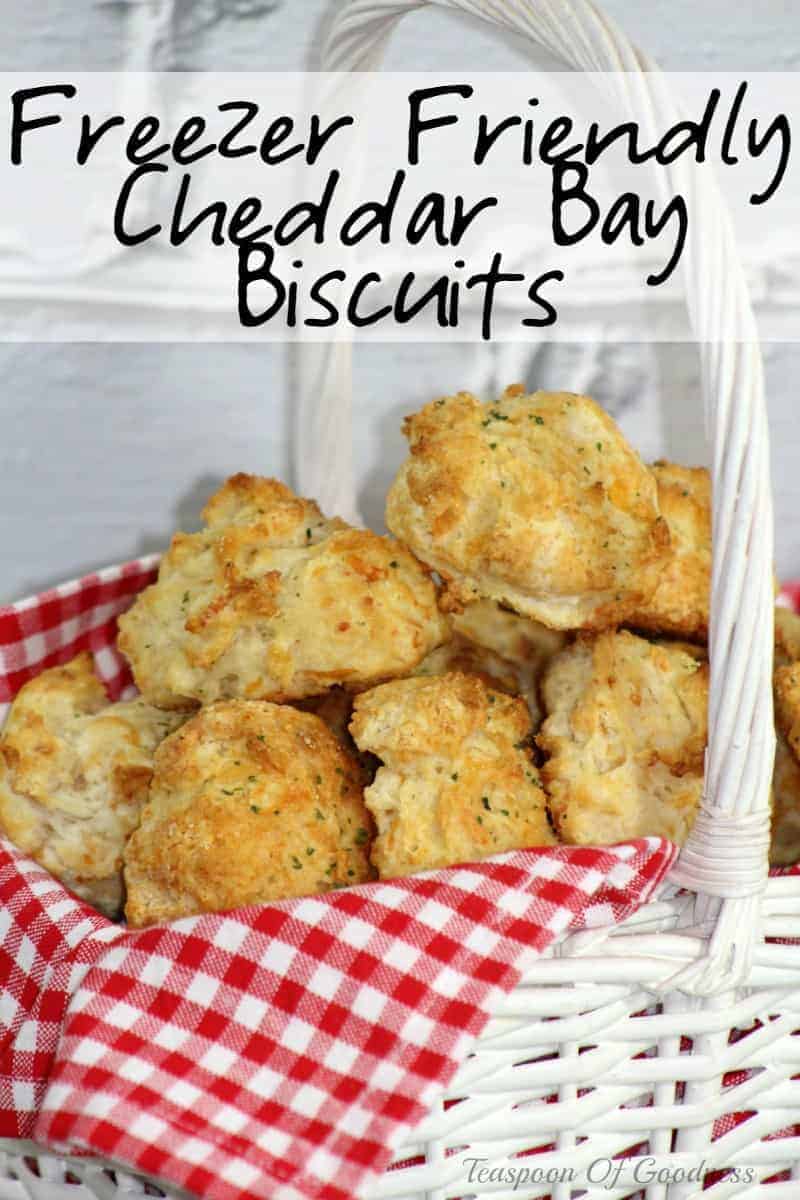 Pin
However, heading out to Red Lobster every time I wanted a dreamy biscuit was out of the question. Not only because of the price it takes to feed my family at Red Lobster, but the closest Red Lobster is over 3 hours away, as I said, just not feasible. Since making a trip to Red Lobster isn't feasible, I have brought the delicious biscuits home. Not only have I brought them home, but I find them to be EXTREMELY freezer-friendly!
To make these cheddar bay biscuits freezer-friendly, you will need to leave off the last two ingredients until baking time. This is not a huge issue for me as I always have butter and garlic powder on hand. I mix up a couple of batches of cheddar bay biscuits at a time and cook the few I need for the family.
To freeze the rest of them, I cover a cookie sheet in parchment paper and shape the biscuits as if I'm going to cook them. Then I place a whole tray of cheddar bay biscuits into the freezer and let them freeze until solid. Usually overnight in my house. Once the biscuits are frozen solid, I can then put them all into a Ziploc labeled with the date they were made (and, of course, that they are cheddar bay biscuits).
To bake, I place my biscuits on a cookie sprayed with Pam and pop them in the oven while it's preheating. This tends to be enough to "thaw" the biscuits. You might need to add a minute or 2 to the cooking time. While the biscuits are in the oven, I will mix the butter and garlic powder to have it ready to top my biscuits with. Talk about making dinner sides even easier!
By freezing the cheddar bay biscuits, I'm also able to only cook what I need. For my family, 6 usually does us pretty good, but I often like to serve them when company comes over. Having them frozen individually means I can cook only 2 at a time or 30.
Freezer Friendly Cheddar Bay Biscuits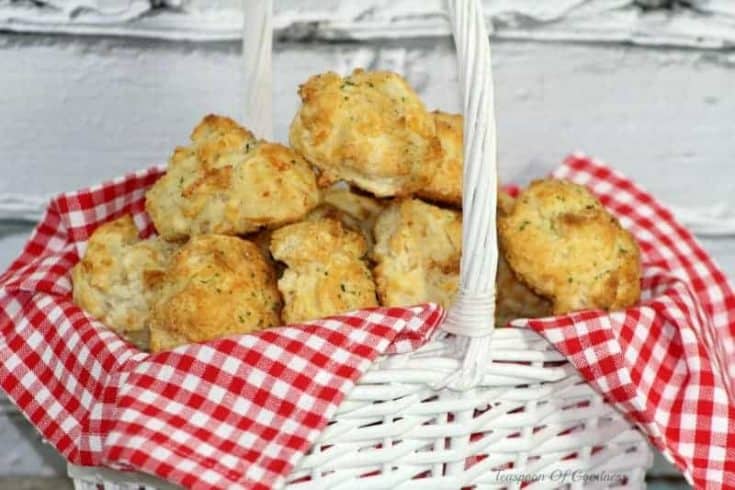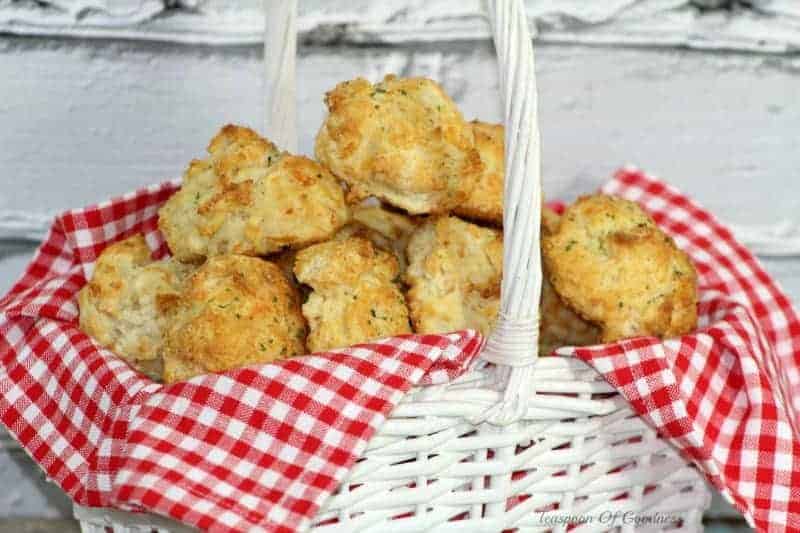 Freezer Friendly Cheddar Bay Biscuits
Prep Time: 10 minutes

Cook Time: 10 minutes

Total Time: 20 minutes
Ingredients
2 C Bisquick Powder
2/3 C Whole Milk
1/2 C Triple Cheddar Cheese, Finely Shredded
1/2 C Margarine
1 tsp Garlic Powder
Instructions
Preheat oven to 450 degrees.
Mix bisquick, whole milk, and cheese with your hands until thoroughly combined.
Place parchment paper on a cookie sheet
Scoop dough into a large ice cream scoop.
Use a butter knife to level the dough in the scoop.
Drop this on the lined cookie sheet.
Bake at 450 degrees for 6-10 minutes or until lightly brown on top.
Check at the 6 minute mark to make sure they are not overdone.
Melt the margarine.
Add garlic powder.
Stir well.
Use a kitchen brush to apply the melted butter and garlic to the biscuits.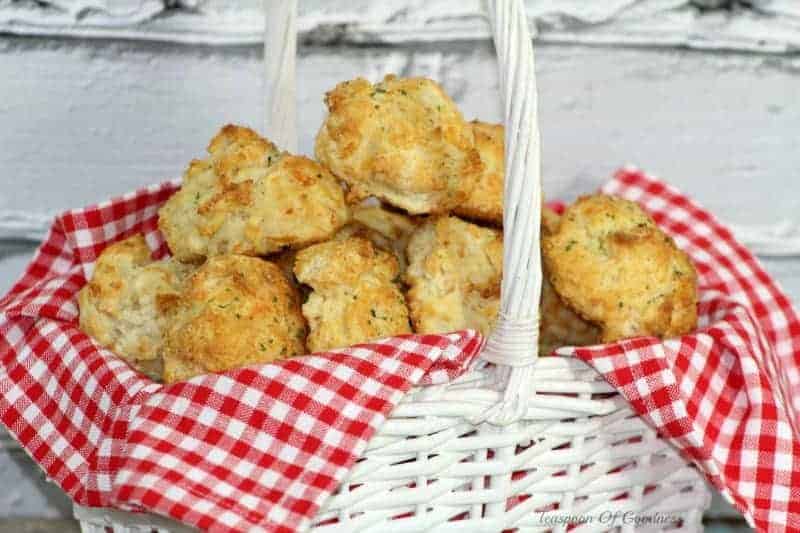 Pin
Have you even frozen biscuits before? Will your family be incorporating these freezer-friendly cheddar bay biscuits into your dinner rotation?