Last Updated on
There's nothing tastier than a hot crab dip appetizer to serve to guests when having a gathering. Getting together with friends or family with delicious food being served is a fabulous way to catch up on things and bond. This warm crab dip will delight your senses and make you wish you'd made it sooner.
To make this delicious baked crab dip you will need the following ingredients: cream cheese, greek yogurt or sour cream, lemon juice, worcestershire sauce, fresh parmesan cheese, canned crab meat, mozzarella cheese, garlic clove & italian seasoning.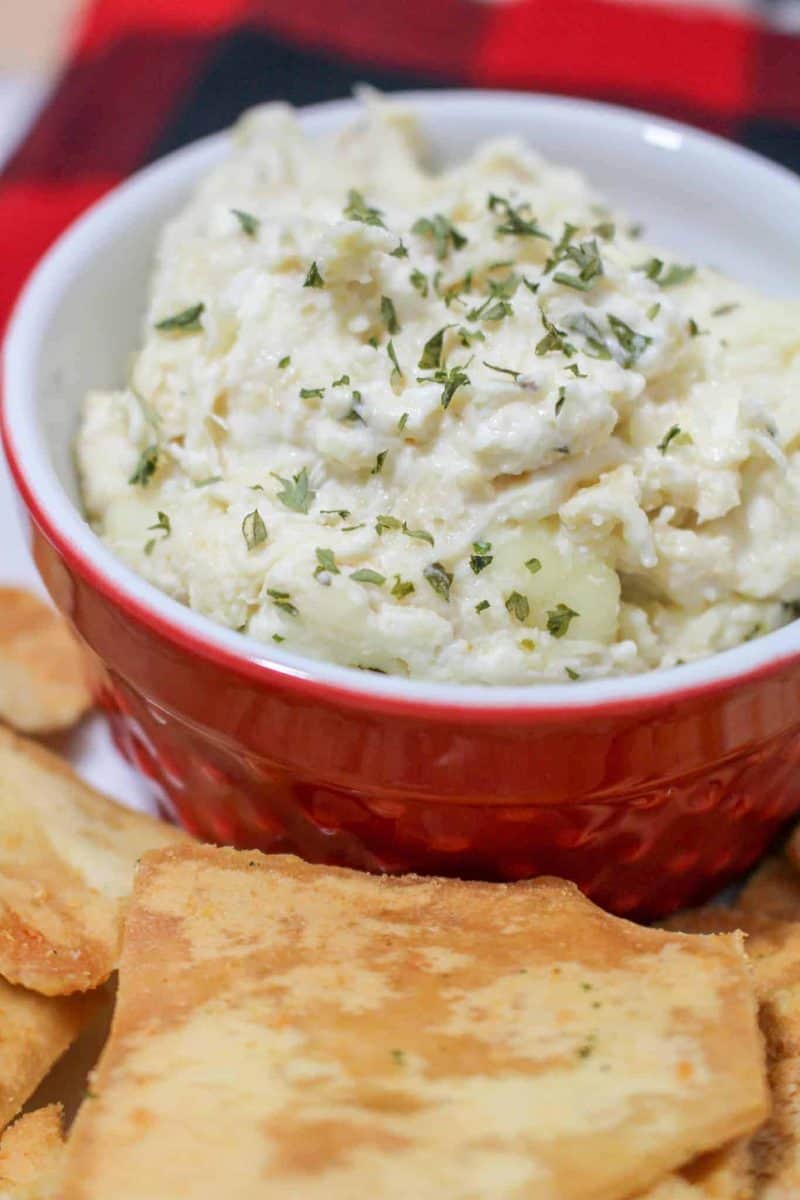 If you're looking for the best hot crab dip recipe then you've come to the right place.
The delicious flavors are delightful in this dip and you can enjoy my hot crab dip appetizer with raw vegetables, chips or crackers. What you dip in your crab and cheese dip is completely up to you and your guests. Set a plate up with your crab dip appetizer in the center with a variety of dipping options on the side, such as cracker and raw vegetables to ensure your guests are able to enjoy this crab dip appetizer immediately.
Tips For A Baked Crab Dip
---
This easy crab dip recipe can be used for dipping of chips, vegetables or crackers.
Crab meat can spoil rather quickly, it's best to store your cheesy crab dip no more than two days to avoid crab meat spoiling.
You can store your cheesy crab dip in an airtight container in your refrigerator.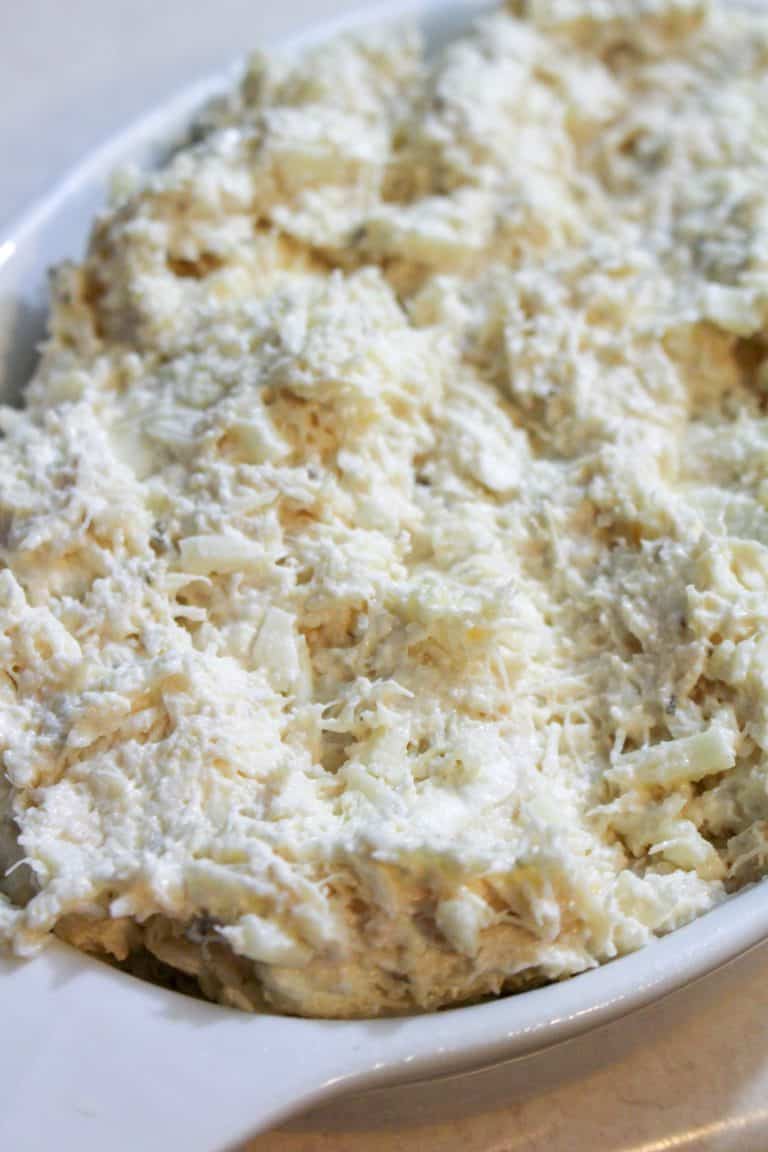 Common Questions About Baked Crab Dips
---
Here are some of the most frequently asked questions about this Cheesy Hot Crab Dip:
How long can you keep uncooked crab in the fridge?
Since crab will go bad quickly, it's best to store your uncooked crab in an airtight container in your refrigerator no more than 4 days, sometimes 5 and place it in a drawer so that it's not susceptible to temperature changes when you open and shut the refrigerator.
Other Amazing Dip Recipes To Make
---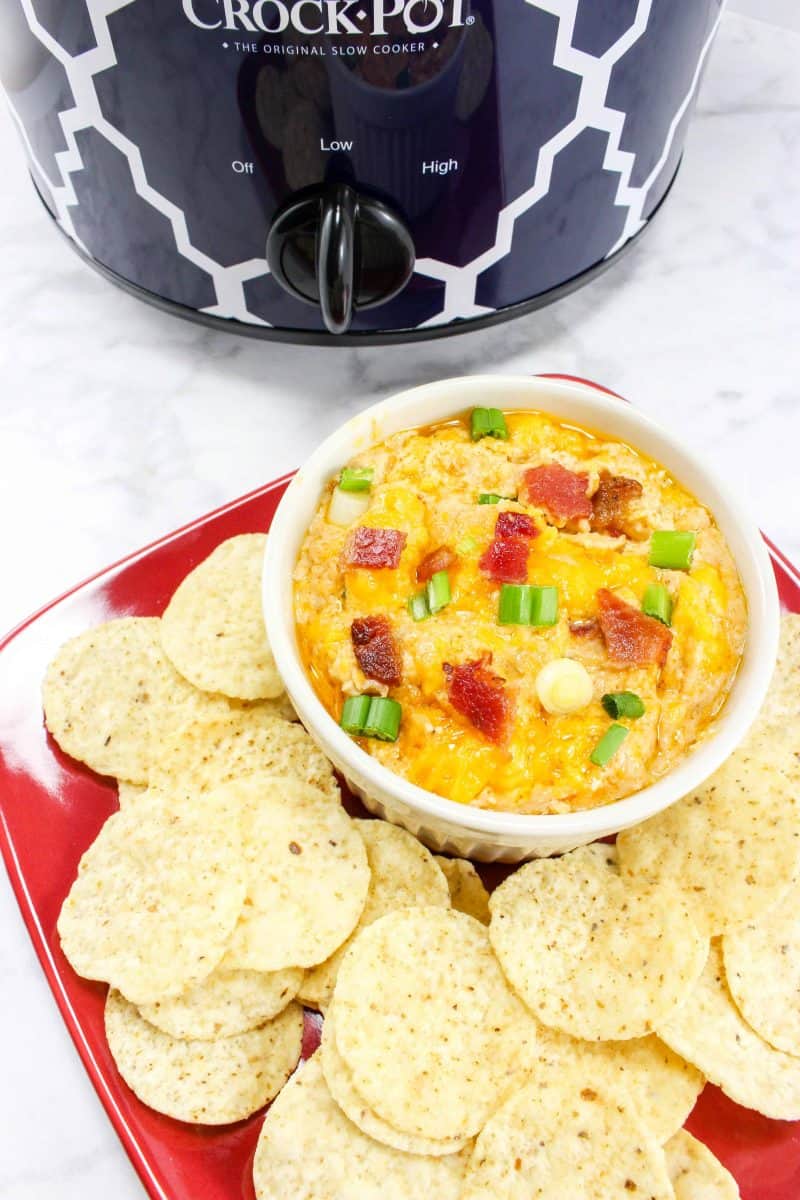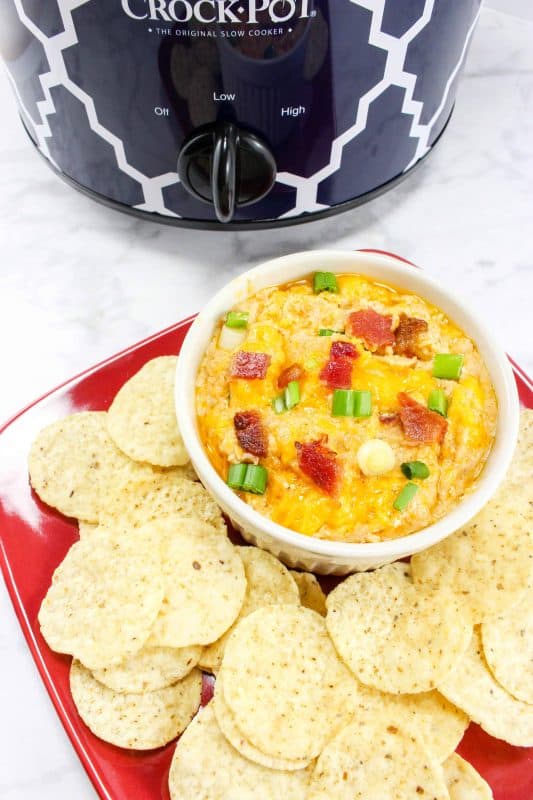 Cheesy Hot Crab Dip
---
With canned crab and other common ingredients, you can have this hot crab dip recipe ready in no time! If you loved this Warm Cheesy Crab Dip let me know with a 5 star rating!
If you love crab recipes, you don't want to miss out on this list of Best Imitation Crab Recipes!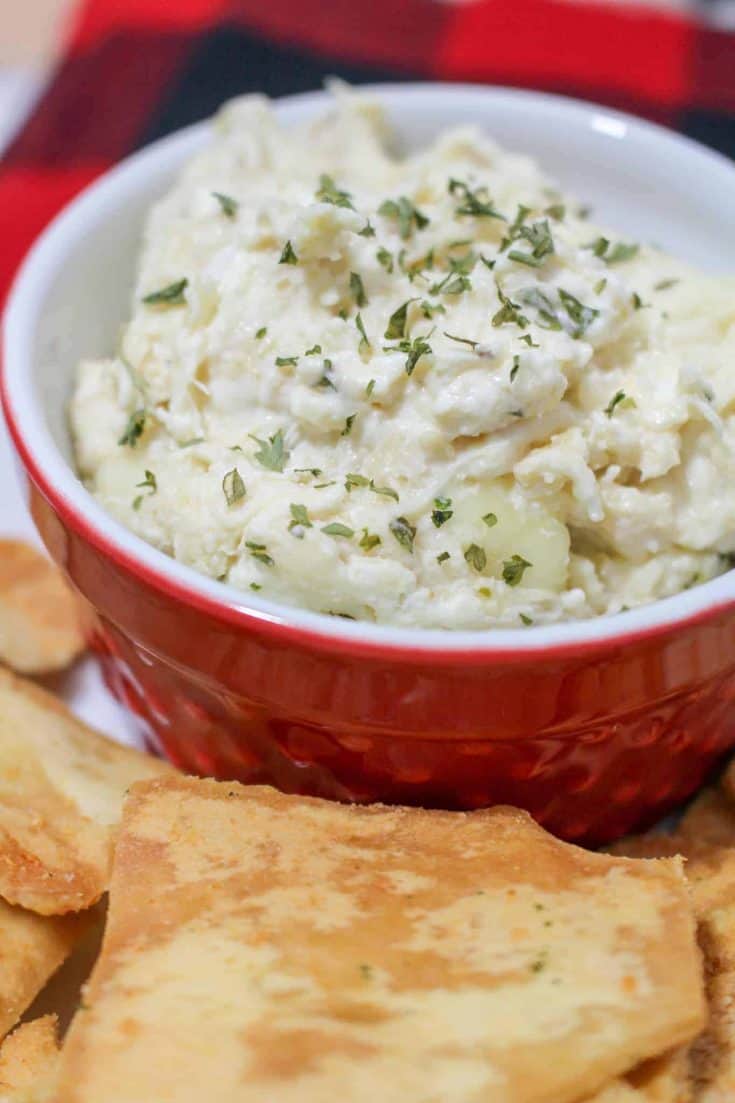 Cheesy Hot Crab Dip Recipe
With canned crab and other common ingredients, you can have this hot crab dip recipe ready in no time!
Ingredients
8 oz cream cheese
2/3 cup Greek yogurt (sub with sour cream to make low carb friendly)
1 Tablespoon lemon juice
1 teaspoon Worcestershire sauce
1/2 cup fresh parmesan cheese, divided
2 cans, 6 oz crab meat, drained
1 cup mozzarella cheese, divided
1 clove garlic, minced
½ teaspoon, parsley or Italian seasoning
Instructions
Preheat oven to 350.

In a bowl, mix all ingredients together until well combined omitting ½ cup mozzarella and ¼ cup Parmesan.

Transfer into a casserole dish.

Top with the remaining mozzarella and Parmesan cheeses.

Bake for about 25 minutes or until bubbly.

Top with a bit of Italian seasoning.

Serve with crackers, pita chips or pita bread triangles.
Recommended Products
As an Amazon Associate and member of other affiliate programs, I earn money through certain links. This doesn't cost you any more, but helps us pay for the blog.