I am a huge fan of this Crockpot BBQ Chicken Wing Dip Recipe. BBQ is one of my favorite flavors, and this recipe makes it tons of fun for parties or snacking. It is so good that it can be served with chips or veggies as a stand alone lunch dish. It's not too spicy for the kids and easy to make for a crowd. That makes it a great recipe in my cookbook!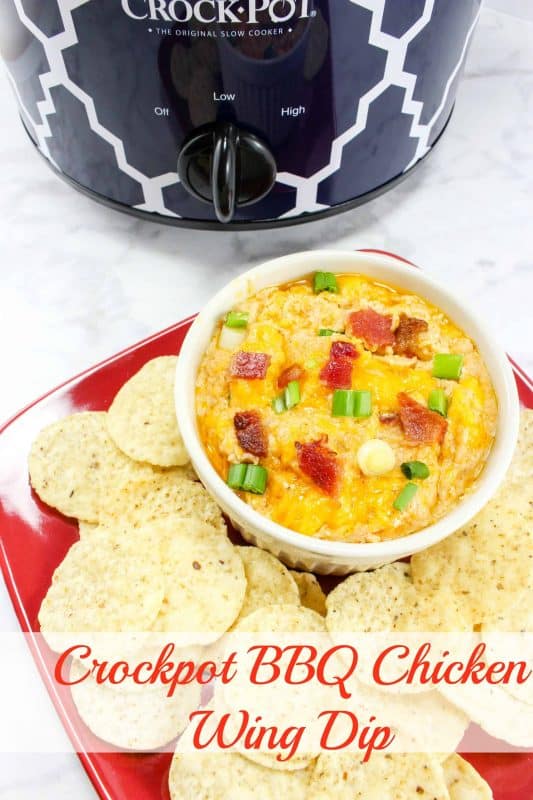 Pin
Crockpot BBQ Chicken Wing Dip Recipe
Adding bacon to this BBQ Chicken Wing Dip Recipe is perfect for those picky eaters in your home. Bacon makes everything better! I make this with shredded rotisserie chicken as a fast and easy recipe. You can also make it with shredded roasted or boiled chicken if you prefer. Whatever is easiest is the way to go with this recipe!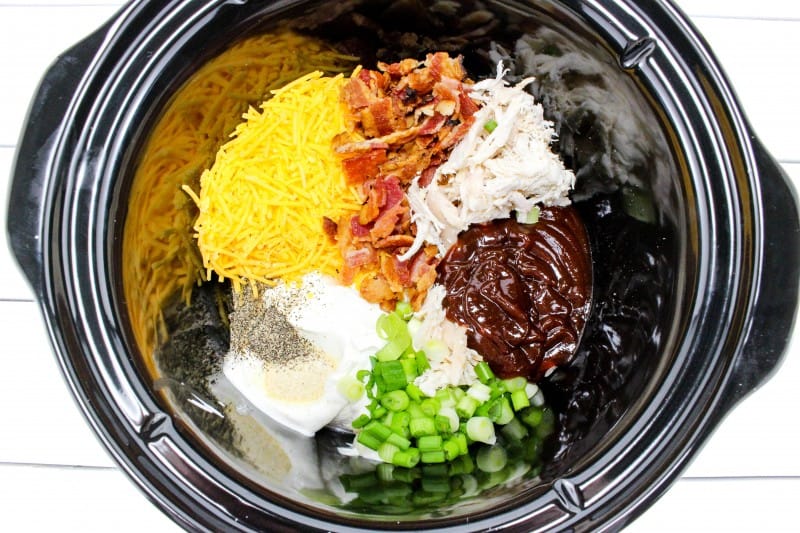 Pin
Much like our Make Ahead Cold Crab Dip, this BBQ Chicken Wing Dip Recipe is an easy option that you can prepare ahead of time. It is perfect for serving as an appetizer, lunch, or side dish that everyone in your family will love for dinner. I like adding some crackers, chips, pita chips, or toasted bread to the side to go with this.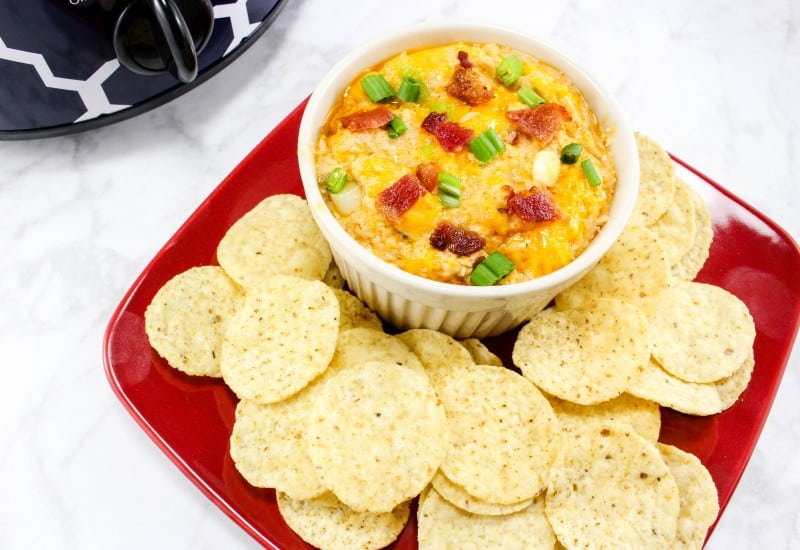 Pin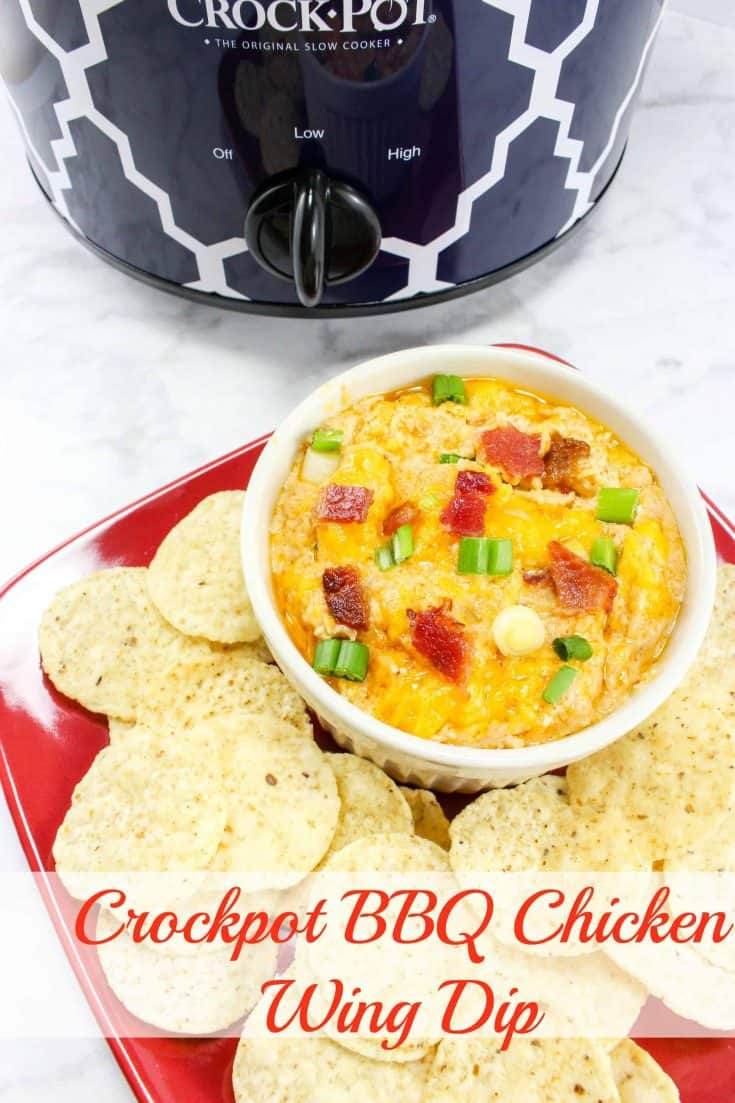 Crockpot BBQ Chicken Wing Dip
Prep Time: 15 minutes

Cook Time: 2 hours

Total Time: 2 hours 15 minutes
Ingredients
2 ½ cups Rotisserie Chicken
8 Slices of Bacon, cooked and crumbled
3 Green Onions, chopped
3 cups Sharp Cheddar Cheese
1 —16 oz. Container Sour Cream
1 cup Sweet Baby Ray's Barbeque Sauce
½ tsp. Onion Powder
½ tsp. Black Pepper
Toasted Baguette Bread, Tortilla Chips, or Crackers for Dipping
Instructions
Set aside one green onion, one piece of bacon, and ½ cup of cheese to garnish after cooking.
In a 3-quart crockpot, combine the rest of the ingredients and mix well. Sprinkle on the ½ cup of reserved cheese now.
Cover and cook on low for 2 hours.
Garnish with the green onion and bacon.
Enjoy!
If you enjoy this Crockpot BBQ Chicken Wing Dip, you might also love these other recipes!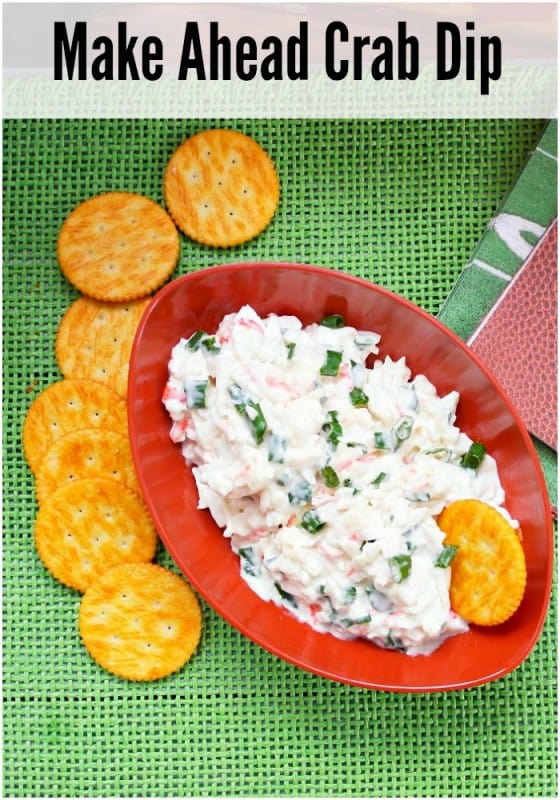 Pin
Creamy Peanut Butter Dip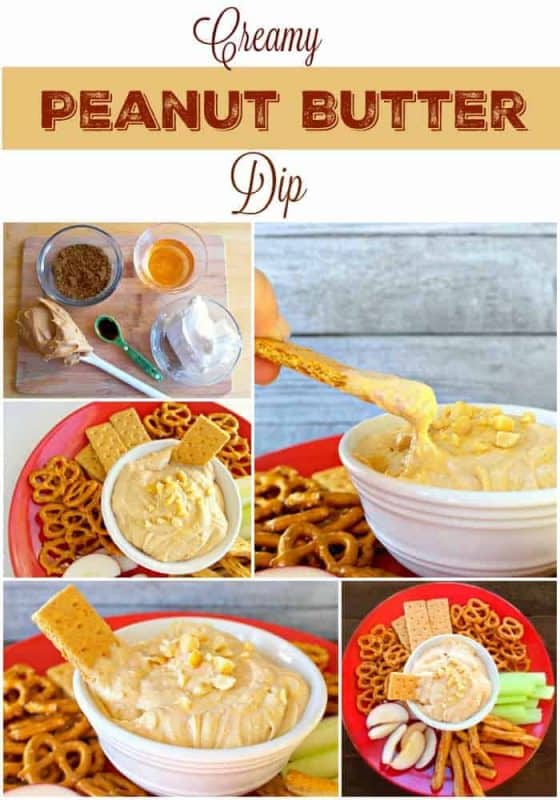 Pin
2 Ingredient Pistachio Dip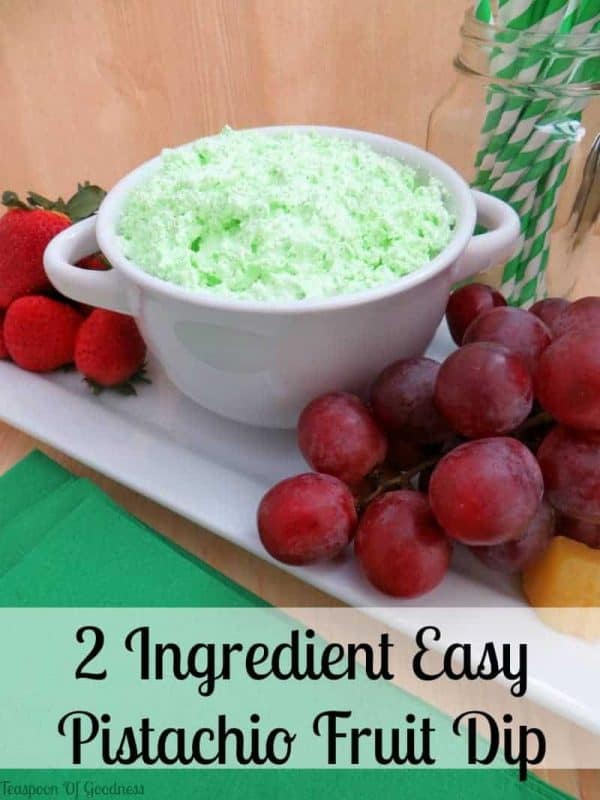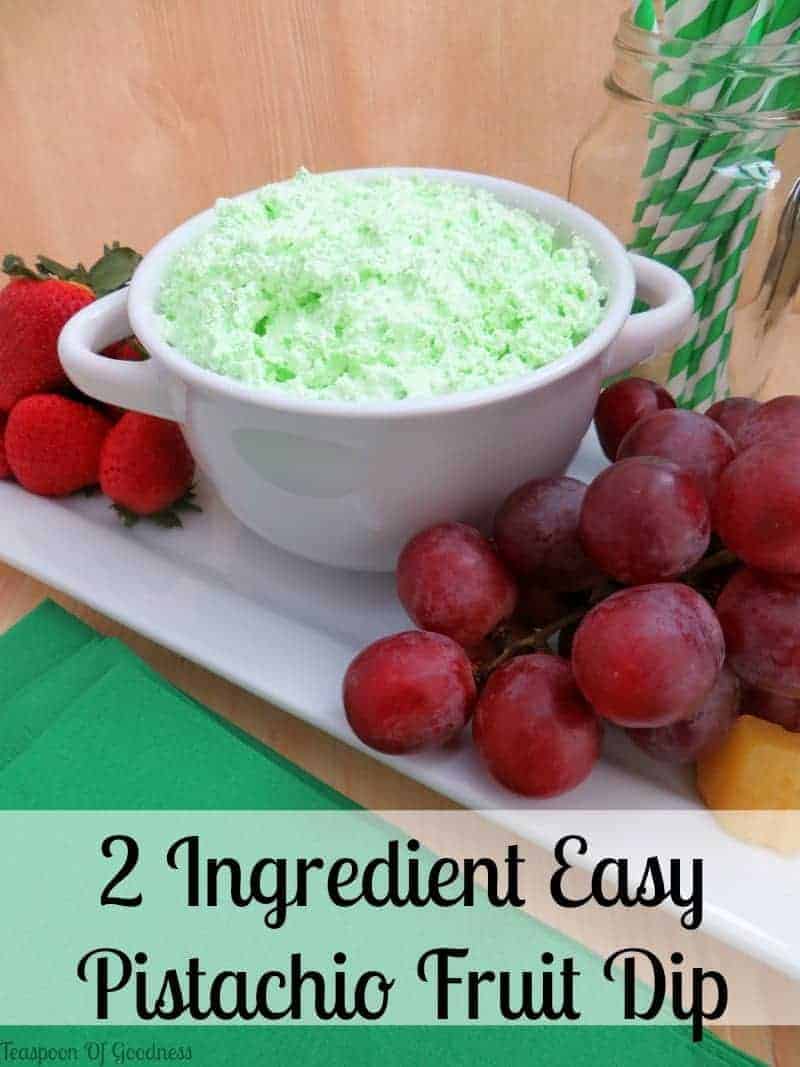 Pin