I love crab, but I have a small problem when it comes to having crab often though — it's expensive. Imitation crab meat recipes are a huge hit in my house. They allow me to have a great tasting dinner or snack while saving money & time. While I have several go-to artificial crab recipes like my cold crab dip, I'm always looking for more.
When I was searching online for more fake crab recipes, I found some delicious ones. Some of these artificial crab recipes are great for dinner, and some are perfect for making for a crowd, like a holiday party or picnic.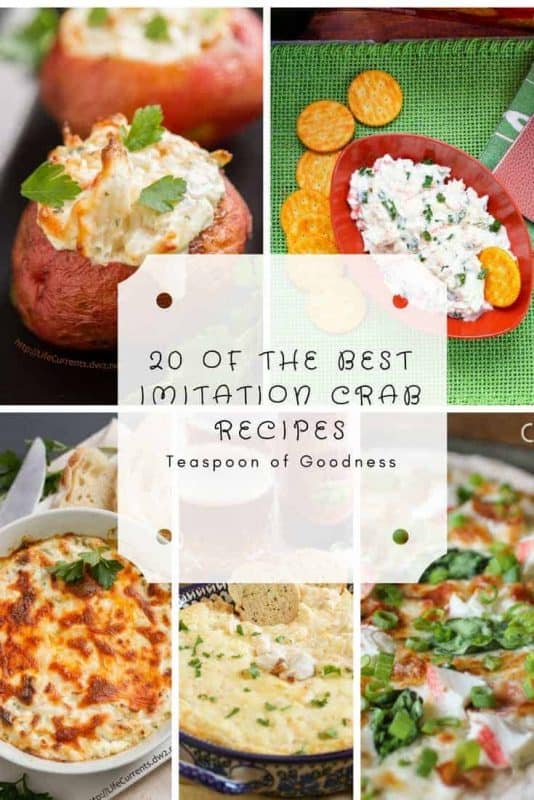 Pin
What's In Imitation Crab?
A lot of people love crab meat but it can be very expensive. Also, it is time consuming to cook the crab, break the shell and get the crab meat out. The Japanese introduced imitation crab in the 70's. Imitation crab is made of surimi, a seafood paste made up of white fish and flavoring. Usually the white fish is pollack, the same type of fish often used in fish sticks.
It certainly has as much protein as the real stuff, but imitation crab is fully cooked already! Imitation crab meat recipes save both time and money.
Recipes Using Imitation Crab
A family gathering just isn't complete for us unless someone brings the cold imitation crab dip with green chilies! This is the same recipe that you can often find for sale in the deli case at most King Soopers stores.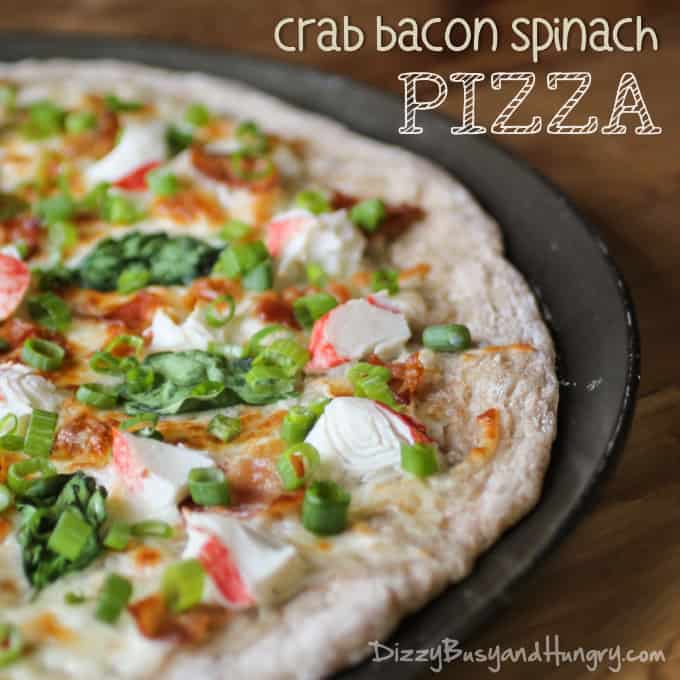 Pin
Dinner just became a hit in this house with this crab bacon spinach pizza from Dizzy Busy and Hungry! Everything is just better on a pizza right? Not sure my boys will enjoy the spinach but I'll be happy to leave that part off for them.
Homemade spring rolls just got better with these cheesy crab spring rolls from Pups with Chopsticks. I mean really could it get any better?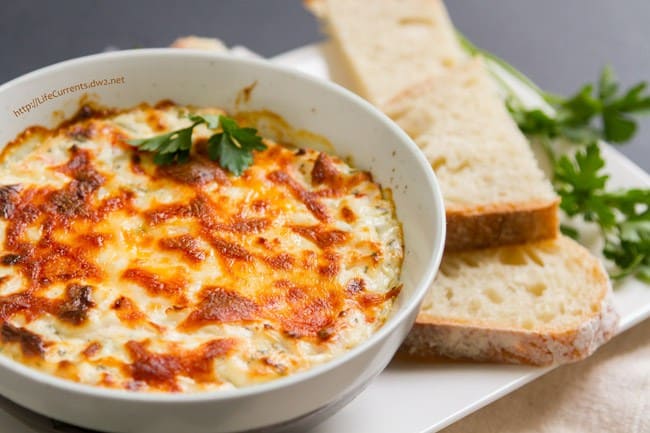 Pin
Our family can't throw a party without including cold crab dip and you can bet this hot crab dip from Life Currents will be sitting right next to it!
You can never have too many hot crab dips can you? The Suburban Soapbox is giving Life Currents a run for their money with their hot crab dip recipe. Their recipe features melted cheese. Need I say more?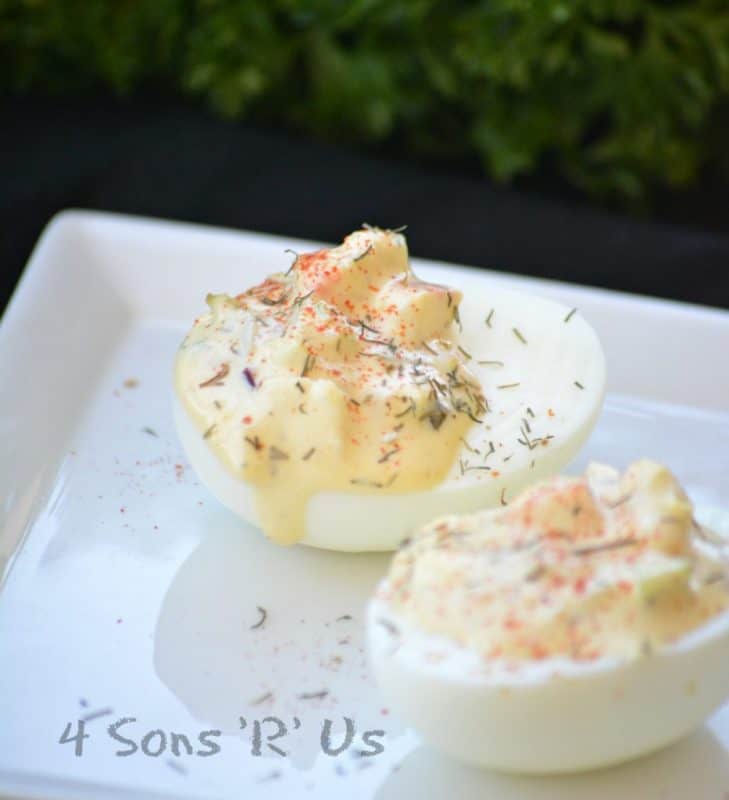 Pin
Umm, hello? Where have these crab stuffed deviled eggs been all my life? Ever since learning how to steam eggs in my Instant Pot they have become a go to dish for me to bring to pot lucks.
4 Sons 'R' Us Knows how to eat imitation crab for sure! I know I can't pass up a crab rangoon let alone a crab rangoon dip with wonton chips! wonder when her next party is?
For the Love of Food is seriously after my heart with this recipe for cream cheese crab wontons. Knowing how to make these could be really bad though!
Well clearly my next function is going to have so many crab dips available because I can't pass up this cold crab dip from This Mama Loves either! Really only 3 ingredients and let it chill!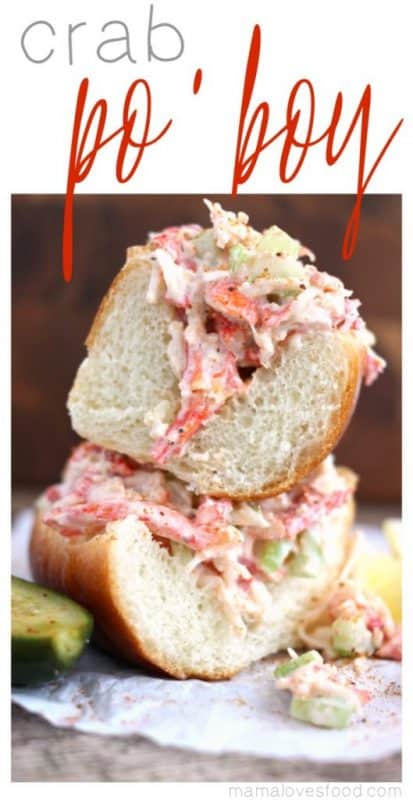 Pin
More Awesome Crab Recipes
Mama Loves Food will be on the weekly menu plan this week with her crab po'boys! I really love how simple her recipe is and that it has a bit of crunch with fresh celery added.
Kristin's suggestion about getting things on a bun because kids are more likely to try it is genius! Guess who's going to try to get her kids to try crab cakes? I'll let you know how it goes!
Crab salad is pretty awesome on it's own but SoupAddict.com turned it into a grilled cheese! If the bun trick doesn't work you can bet I'll be trying to serve the kids a crab salad grilled cheese!
With a Blast is calling my name with her crispy crab sticks with chili sauce! Linda references them as crab Sticks in batter, fried within minutes for a delicious Appetizer or Snack and the Chili Sauce takes only 2 minutes! Yep, that's for sure screaming my name!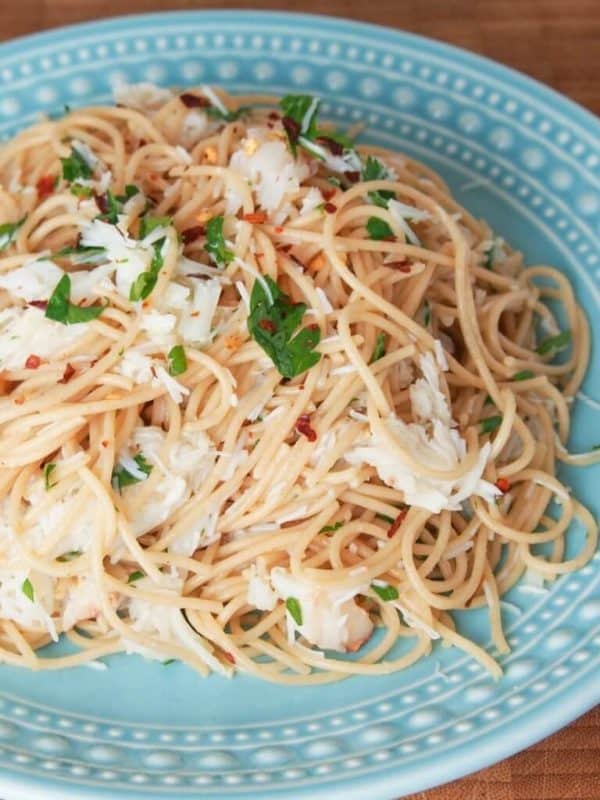 Pin
5 Additional Artificial Crab Recipes
I generally keep imitation crab on hand for snacking and Caroline's Cooking has this wonderful crab pasta recipe. She talks about using a dressed crab for her meal but does let you know that imitation crab works fine. What else do I love about her recipe? I literally keep everything on hand for it at all times.
Wildflour's Cottage Kitchen whips up her crab salad with old bay seasoning, ranch and that crunch comes from a bell pepper then she stuffs it all in a homemade roll! She makes a valid point as well about how using imitation crab is actually pretty cost effective when compared with tuna.
I'll be a bit honest here but I'm not sure I've ever actually had a crab cake. However, when you're talking about crab mixed with bread crumbs, paprika, Worcestershire, dill and cayenne I'm not going to be able to pass it up! Dishes and Dust Bunnies has me looking through my cupboards as I think I have everything on hand!
As potato farmers you know that I have an endless supply of potatoes, which also means you know I'm always looking for new ideas of how to serve them! Crab stuffed baked potatoes are happening! Plenty of cheese mixed with crab and a few seasonings make up the mixture that gets stuffed into a baked potato and topped with green onions. You don't want to miss this recipe!
When I think Alfredo I almost always reach for the chicken but next time I'm heading to the fridge for the imitation crab. Jessica from All She Cooks likes to reach for real ingredients when making her copycat red lobster crab alfredo and boy does it pay off!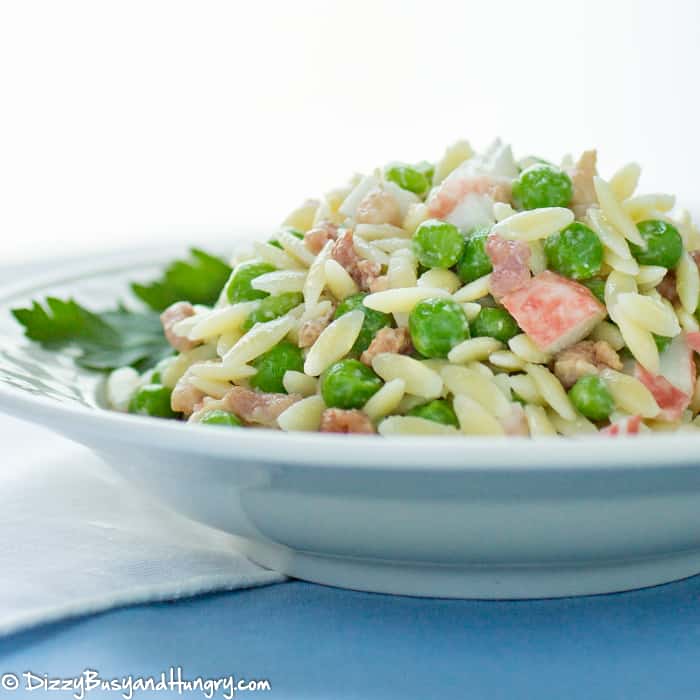 Last but not least I couldn't forget a pasta salad recipe. Dizzy Busy and Hungry rounds out my list of best imitation crab recipes with her bacon crab pasta salad! While she says she's not a fan of peas I think peas and bacon are a dream match! A dream match was just made better with orzo pasta and of course intimation crab. Her crab pasta salad recipe will be seeing lots of use at future potlucks!
And to address one question that arises frequently…
Can you eat imitation crab meat while pregnant?
A pregnant woman has to watch what kind of seafood she eats. Woman who are pregnant should not eat undercooked fish or shellfish. She needs to avoid fish that are high in mercury. So any fish that grow large or eat other fish, like grouper, marlin, orange roughy, tilefish, swordfish, sharks and king mackrel are high in mercury.
There are questions about whether imitation crab meat is safe during pregnant. Most fake crab meat is made of several fish, largely of Alaskan Pollack, which is safe for pregnant women up to 12 ounces a week. It is safe to crab while pregnant in small doses, usually less than 6ounces a week. If in doubt though, please check with your doctor!