This Creamy Peanut Butter Dip is one of the easiest and most delicious snacks or desserts you will ever make. You'll already have the bulk of these ingredients in your pantry or refrigerator, and being able to mix it all in one bowl without cooking makes it the ideal no-bake delicious treat.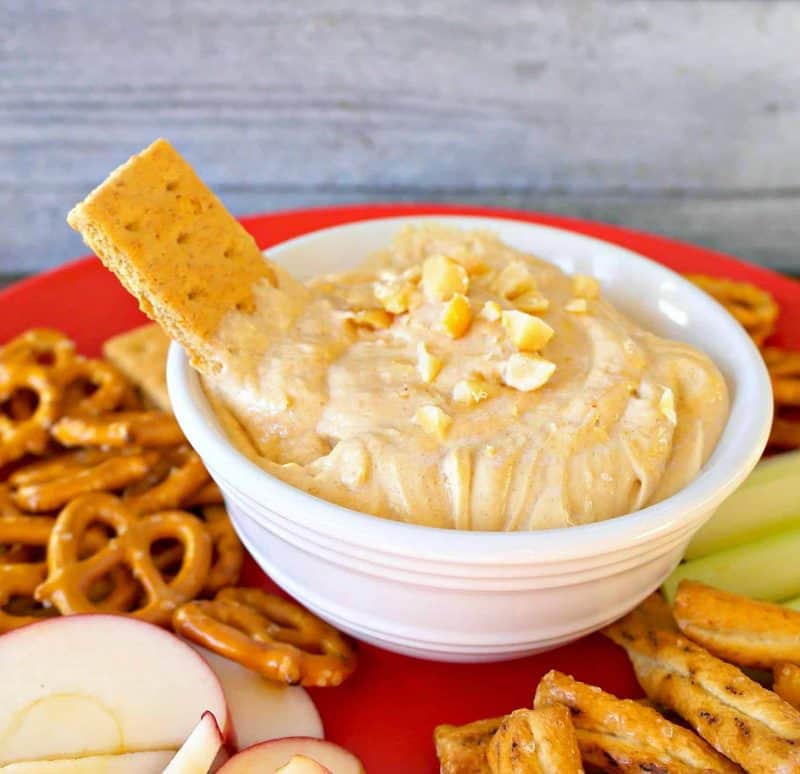 Pin
My favorite part of this easy peanut butter dip recipe is that I can make it in less than five minutes. That means when a friend calls and invites us for coffee or dinner, I can literally throw this together and be out the door in no time. I prefer crunchy peanut butter, but if you like a smoother dip, then you'll choose the smooth peanut butter to make this delicious dip.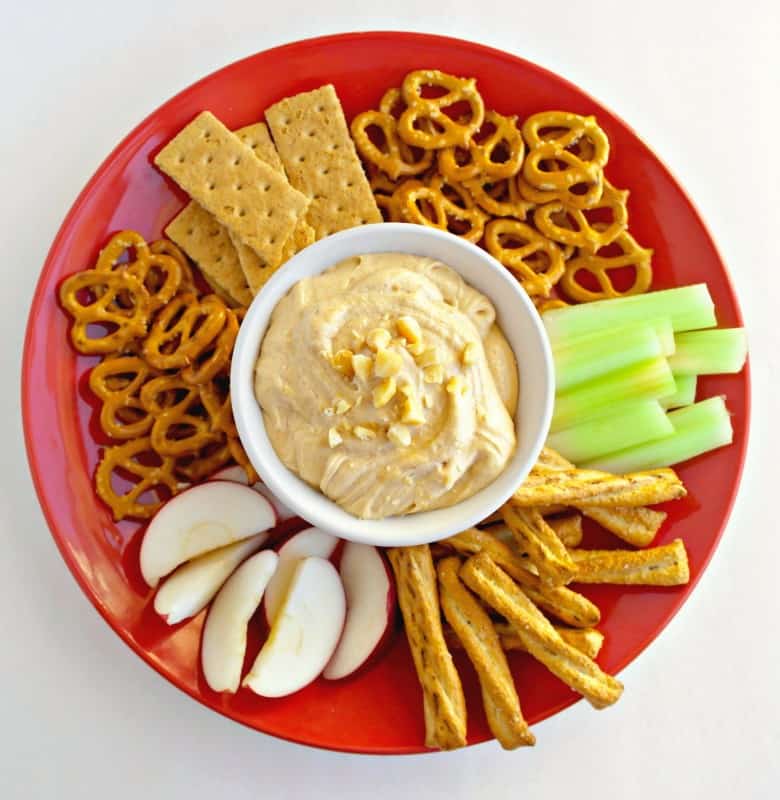 Pin
Mix everything together easily, and for an extra pop of flavor and texture, consider adding in one or a few additional ingredients listed below.
¼ cup mini chocolate chips, butterscotch chips, white chocolate chips, or even toffee bits
1 tablespoon unsweetened cocoa powder
¼ cup chopped peanuts
¼ cup mini marshmallows or marshmallow bits
¼ cup sweetened coconut flakes
¼ cup mini peanut butter cups
Creamy Peanut Butter Dip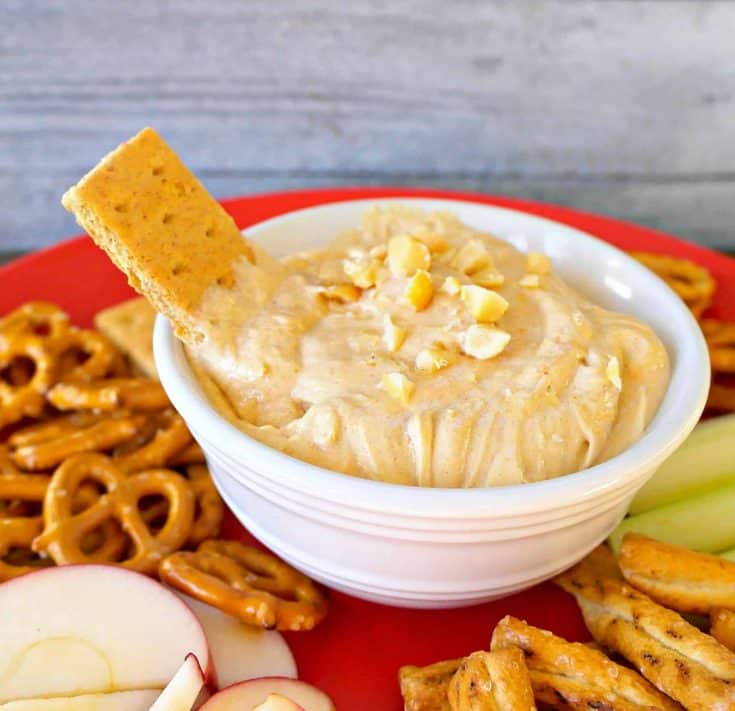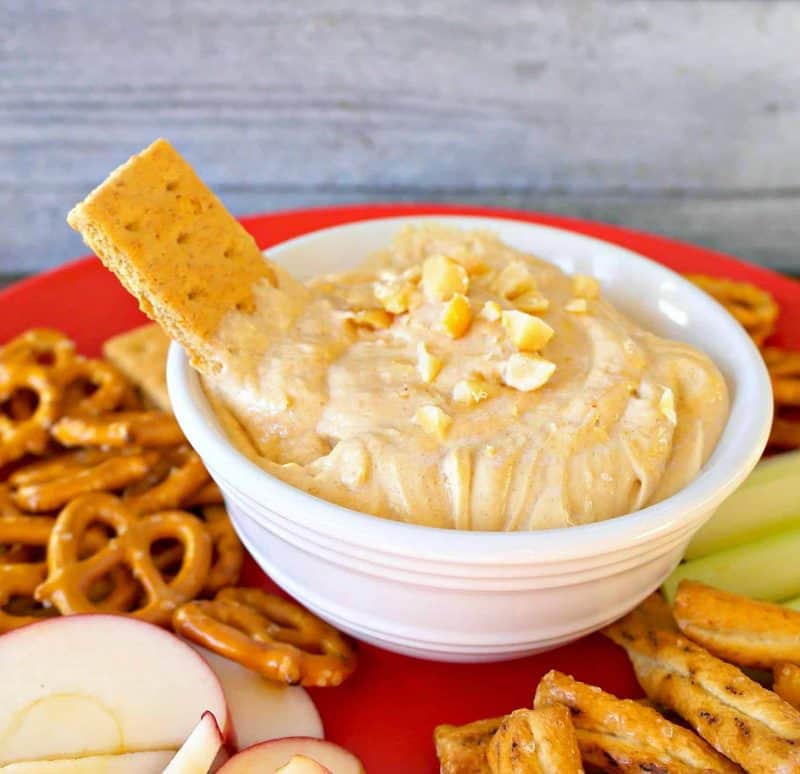 Peanut Butter Dip
Prep Time: 5 minutes

Total Time: 5 minutes
Ingredients
8 oz package of cream cheese, softened
½ cup dark brown sugar
½ cup peanut butter, creamy or chunky
¼ cup honey
1 teaspoon vanilla
Instructions
Combine and chill all ingredients and serve with apples, pears, or cookies.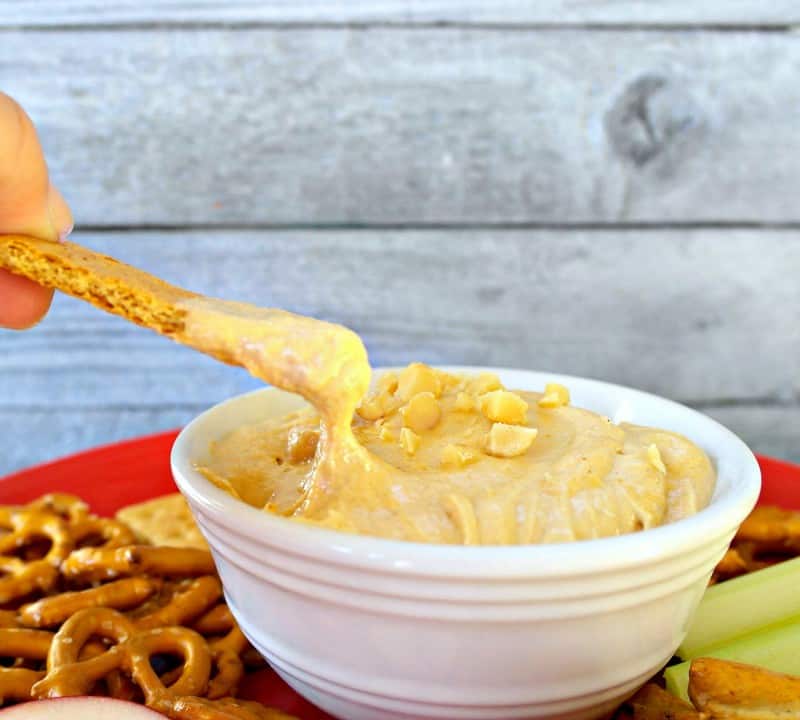 Pin
Make this dip and pour it into a decorative bowl for serving at parties or events. This dip is great with shortbread, animal crackers, sugar cookies, pretzels, sliced apples, pears, or other easy-to-dip fruits. Store any leftovers, if there are any, in the refrigerator.
This peanut butter dip is a great choice for making a last-minute dessert for yourself, or a great appetizer or dessert for any party you are scheduled to attend.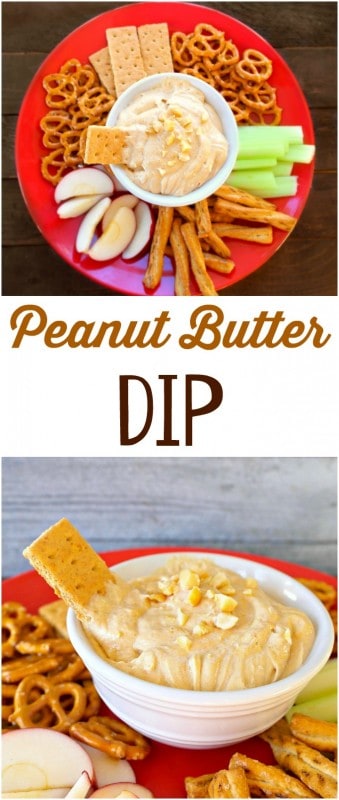 Pin
Visit Teaspoon Of Goodness's profile on Pinterest.