Last Updated on
There's just something magical about the flavorful mix of ham and swiss cheese sliders. I love being able to make these ham & cheese sliders for lunch when the family is home on the weekends. I admittedly enjoy having these Hawaiian ham & cheese sliders as a quick dinner option too, when the day was simply too busy to plan anything extravagant for dinner time.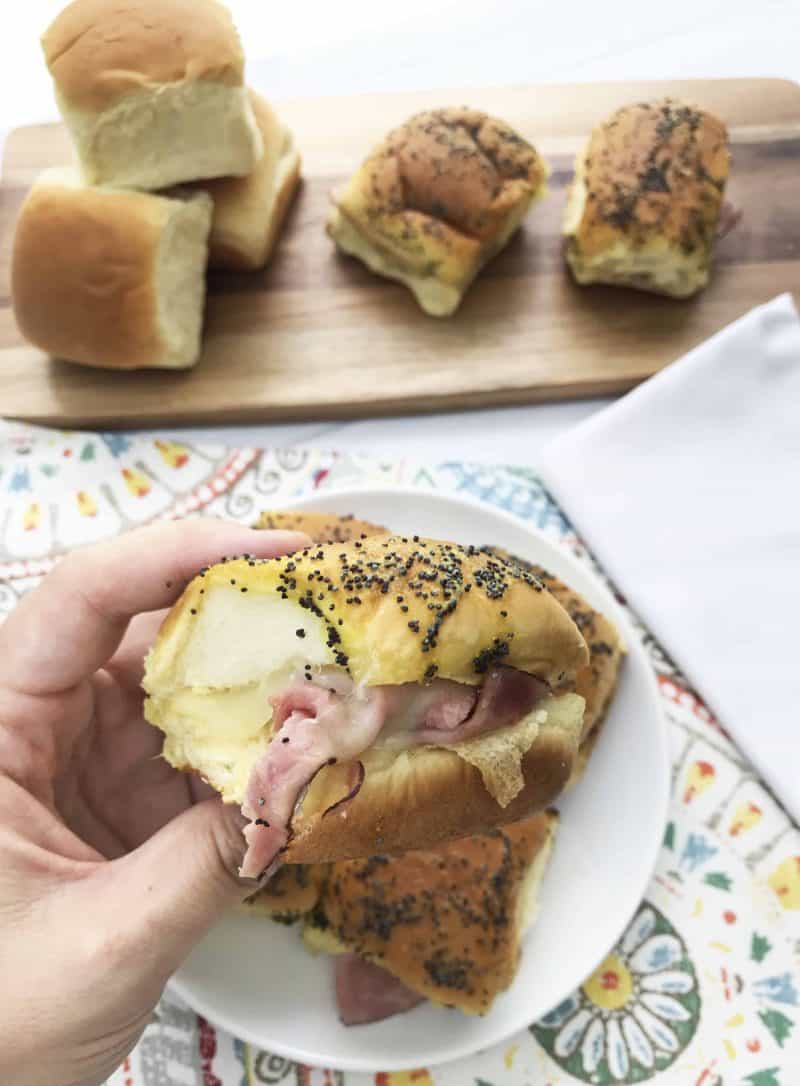 The family has always enjoyed the delicious mix of Worcestershire sauce with sweet rolls and the saltiness of ham plus flavorful Swiss cheese melted together. If you're looking for a quick and unique twist on your average ham and swiss party sandwich, then these Ham & Swiss appetizers will surely delight your senses.
To make Hawaiian Ham and Swiss Sliders you will need the following ingredients:
Deli ham
Sliced Swiss cheese
Poppy seeds
Butter, melted
Mustard
Worcestershire sauce
Sweet rolls like King's Hawaiian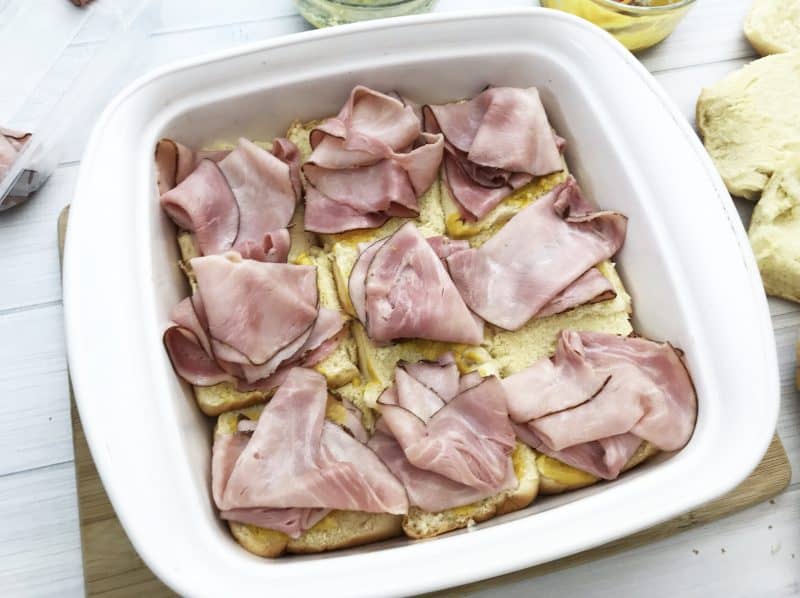 Tips for Making Ham & Cheese Sliders
---
Feel free to add some pineapple to this ham & cheese sliders recipe for a Hawaiian approach to flavor and sweetness.
You can usually store ham & cheese sliders in the freezer for up to 3 months.
Allow your ham & swiss sliders to completely cool and then wrap the dish tightly and place in freezer for later enjoyment.
You can reheat ham & cheese sliders by placing in the oven at 350 degrees Fahrenheit for 10-15 minutes or until the cheese is completely melted.
Common Questions About Ham & Swiss Party Sandwiches
---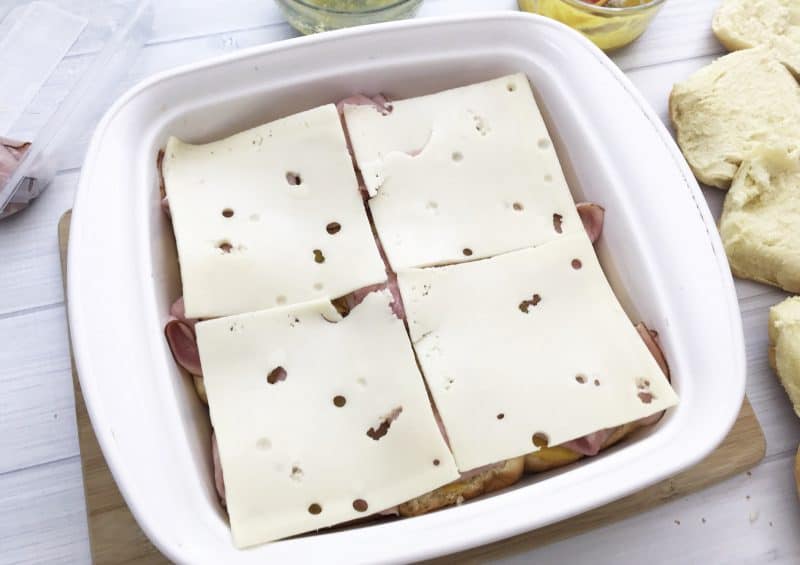 Here are some of the most frequently asked questions about Hawaiian Ham & Swiss Sliders:
What goes good with ham & swiss?
There are so many things that will go good with ham & swiss cheese sliders. Consider serving this recipe with coleslaw, a garden salad, soup or even a side of fruit.
Other Ham & Cheese Recipes To Make
---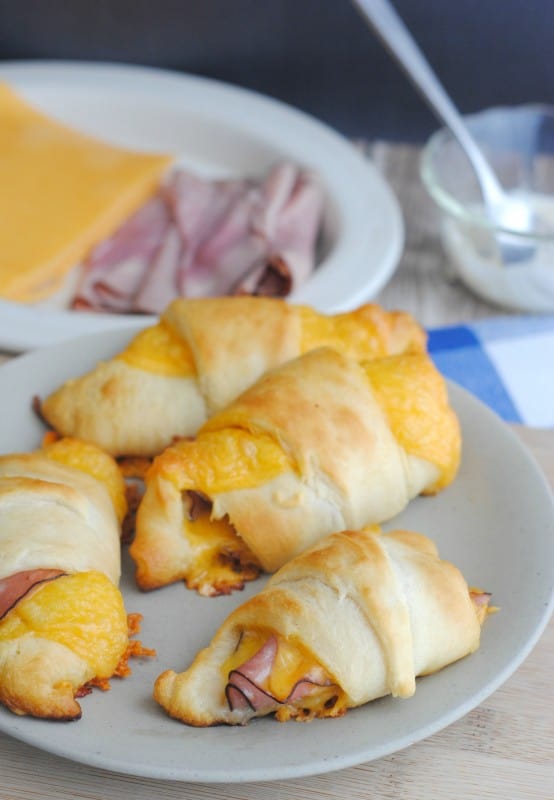 Ham & Swiss Slider Recipe
---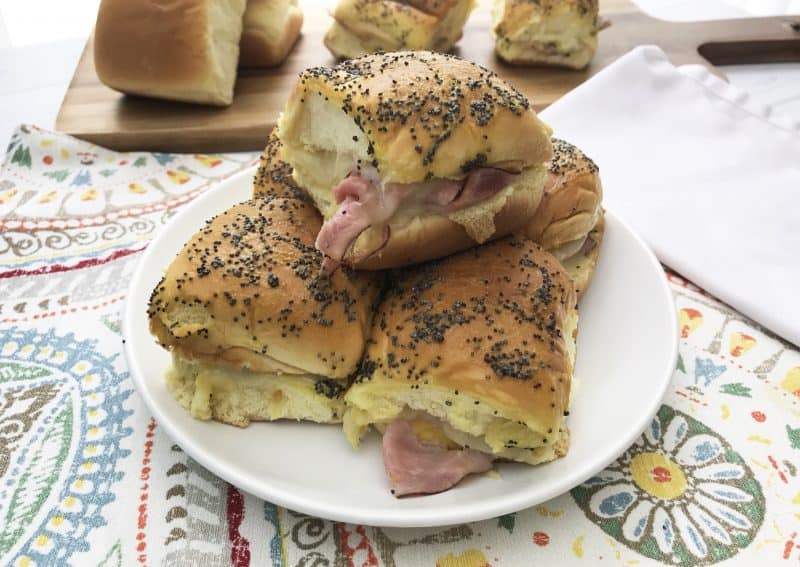 Baked ham with melted swiss cheese over sweet, delicious rolls make for an excellent easy dinner or lunch idea any time of the week.
If you loved this Ham & Swiss Sliders Recipe let me know with a 5-star rating!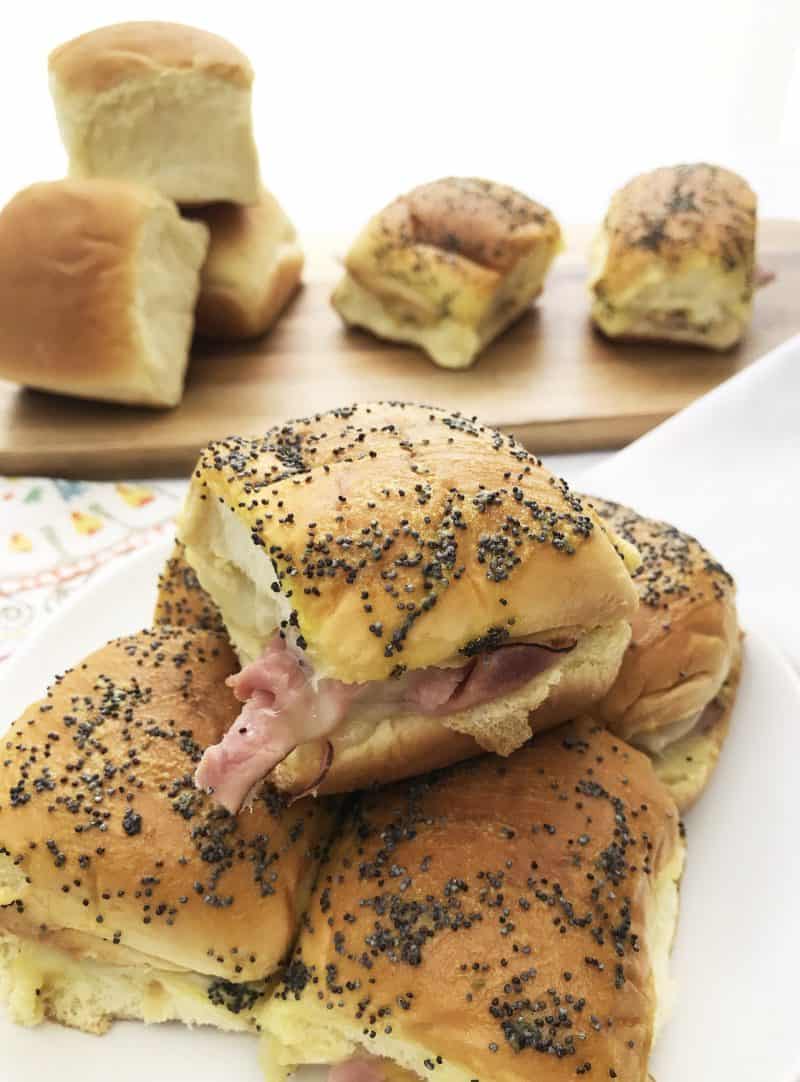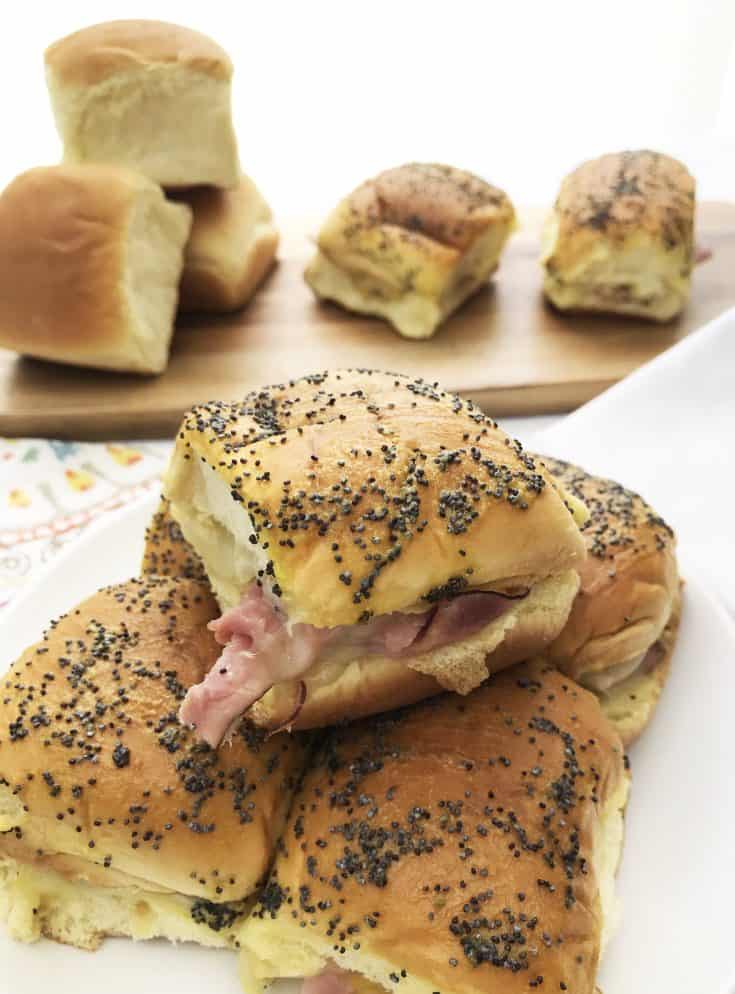 Yield:

9
Ham & Swiss Sliders
Baked ham with melted swiss cheese over sweet, delicious rolls make for an excellent easy dinner or lunch idea anytime of the week. 
Ingredients
18 slices of deli ham
4-5 square slices of swiss cheese
1 tbsp. poppyseeds
1/2 C. butter, melted
2 tbsp. mustard + extra for spreading on bottom of rolls
2 tsp. Worcestershire sauce
12 ct package of sweet rolls
Instructions
Preheat the oven to 350 degrees.
Combine the poppyseeds, 1/2 cup of melted butter and 2 tbsp mustard and set aside.
Spread mustard on the bottom rolls and arrange in a 9x9 baking dish.
Tops the rolls with (2) slices of ham and then the swiss cheese slices.
Spread a small amount of mustard on the tops buns and arrange the tops on the sandwiches.
Brush the mustard/Worcestershire mixture on the tops of the buns.
Cover with foil and bake for 20-25 minutes.
Recommended Products
As an Amazon Associate and member of other affiliate programs, I earn money through certain links. This doesn't cost you any more, but helps us pay for the blog.