Making your own Texas sheet cake is a fun way to celebrate any special event. Perhaps you're about to host a birthday party or graduation party, well then this Texas sheet cake will be enjoyed by all. Everyone will wonder how you even made such a delicious looking cake that has so much flavor.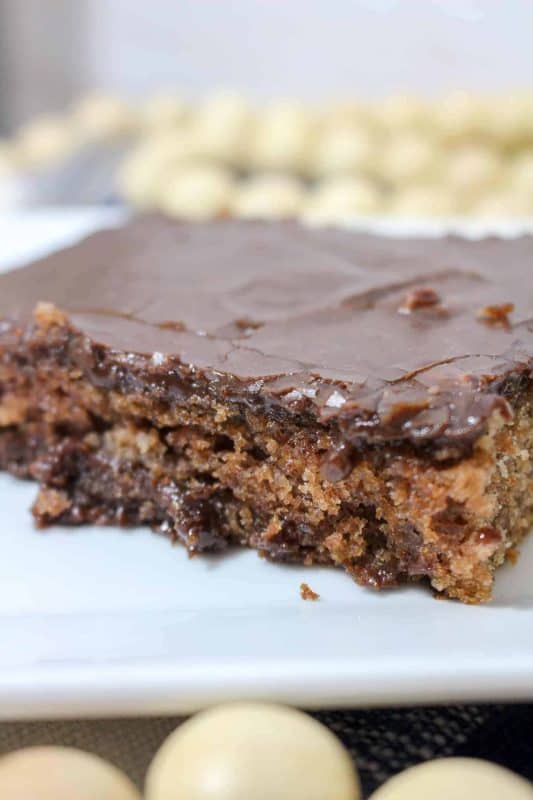 Pin
This Texas sheet cake is fluffy, moist and tasty to satisfy anyone's sweet tooth during a special occasion. Whether you're looking to make this cake for a special occasion or to enjoy as a surprise dessert with the family, you won't be disappointed in the flavor and ease of creation.
To make this Texas Chocolate Sheet Cake recipe you will need the following ingredients:
Cake:
2 sticks butter

1 cup water

4 tbsp cocoa powder

2 cups sugar

2 cups flour

½ tsp salt

3 eggs

½ cup sour cream

1 tsp baking soda
Frosting:
1 stick butter

Tbsp cocoa powder

6 tbsp milk

1 lb powdered sugar

1 tsp vanilla extract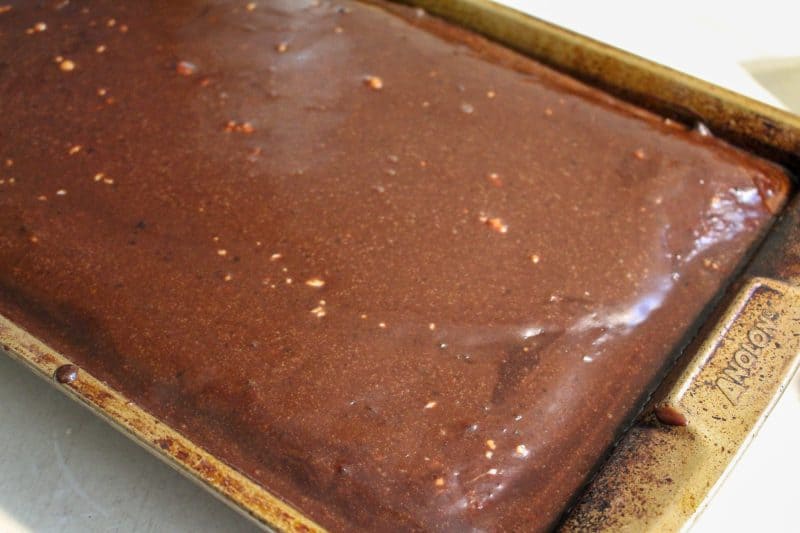 Pin
Tips to Making Texas Sheet Cake
---
Texas Sheet Cake can be used for birthdays, graduations, 4th of July parties and just a special dessert.
You can store Texas Sheet Cake for up to 2 days in the refrigerator.
Wrap in plastic for proper storing, and make sure it's airtight before placing in the refrigerator.
A frosted Texas Sheet Cake can be kept at room temperature for 4-5 days as the frosting helps hold the moisture in the cake.
If the frosting is made using butter, whipped cream or any sort of dairy type of product, you may not want to store it at room temperature.

Common Questions About Sheet Cakes
---
Here are some of the most frequently asked questions about Texas Sheet Cake:
How long can a sheet cake stay out?
Since the frosting acts like a protectant much like plastic wrap over a cake, you can store your sheet cake for 4-5 days at room temperature.
Do you have to refrigerate Texas Sheet Cake?
This really depends on what the frosting is made of. If you have butter or any dairy type of product in your Texas Sheet Cake frosting then you may want to cover it with plastic wrap and refrigerate for up to 2 days for storage.
How long does it take to defrost a sheet cake?
A thin layered sheet cake can take approximately 2-3 hours to defrost whereas a larger sheet cake will take longer to thaw out. It's best to give your sheet cake at least a full day to thaw out before serving to guests.
Other Homemade Cake Recipes From Scratch
---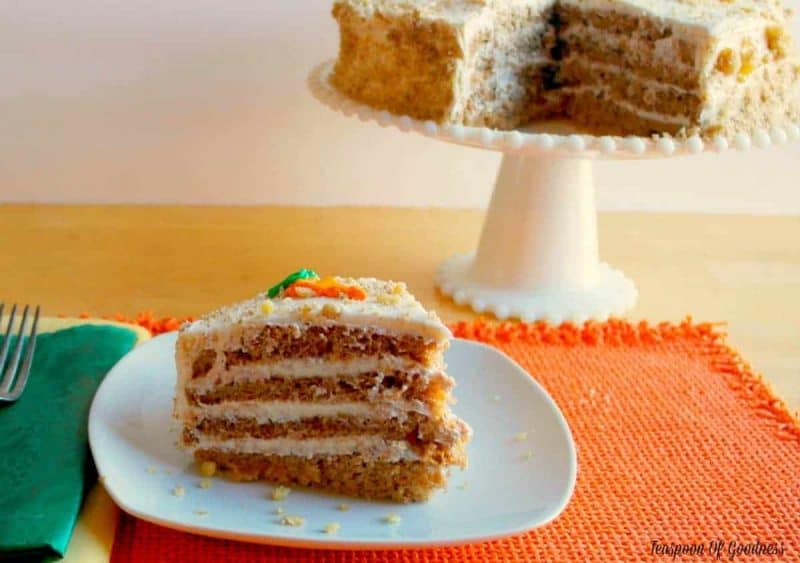 Pin
Classic Texas Sheet Cake Recipe
---
This easy to make Texas Sheet Cake has the most delicious flavor and will be the perfect sheet cake for any special event.
If you loved this Texas Sheet Cake Recipe let me know with a 5-star rating!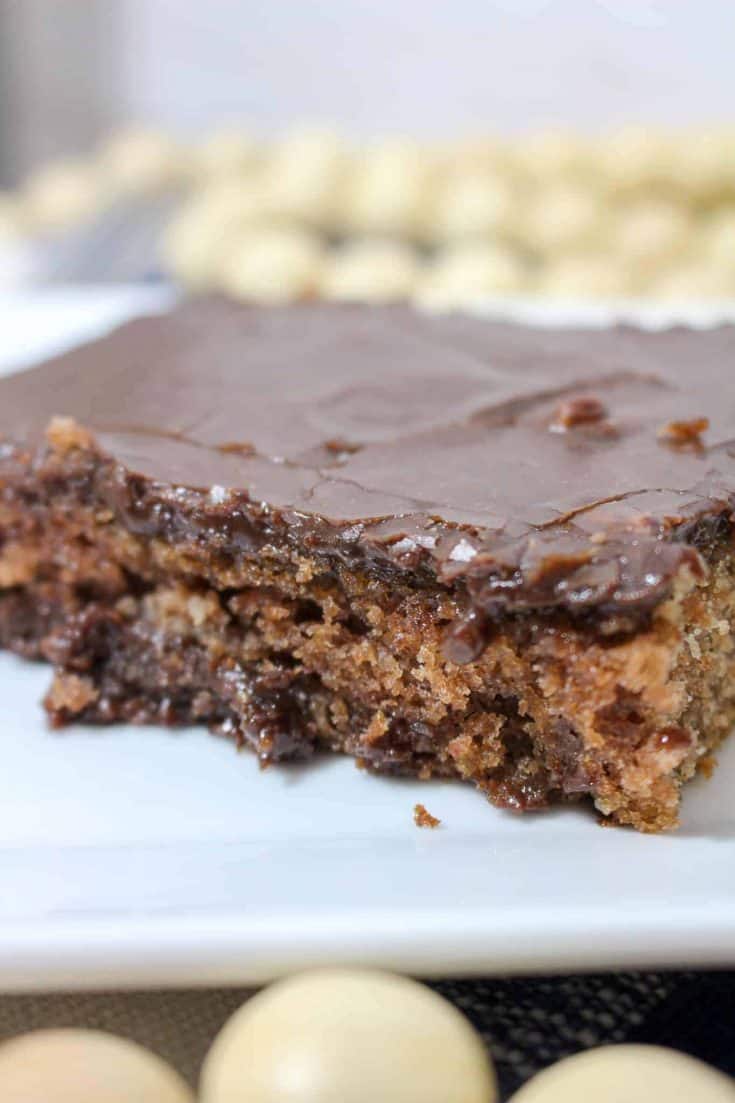 Yield:

12
Texas Sheet Cake
This easy to make Texas Sheet Cake has the most delicious flavor and will be the perfect sheet cake for any special event. 
Ingredients
Cake:
2 sticks butter
1 cup water
4 tbsp cocoa powder
2 cups sugar
2 cups flour
½ tsp salt
3 eggs
½ cup sour cream
1 tsp baking soda
Frosting:
1 stick butter
Tbsp cocoa powder
6 tbsp milk
1 lb powdered sugar
1 tsp vanilla extract
Instructions
Recipe:
Preheat oven to 400.
Grease a large baking sheet.
In a saucepan, mix butter, water, and cocoa powder. Bring to a boil.
In a bowl, add sugar, flour, and salt. Mix.
Add the dry ingredients to the saucepan and mix.
Add the eggs and stir.
To the chocolate mix, add the sour cream and mix thoroughly.
Finally, sprinkle the baking soda in and stir.
Pour into the prepared baking sheet.
Bake for 20 minutes.
While the cake is baking, make the frosting. You will want to frost the cake while it is still warm, immediately after taking out of the oven.
In a saucepan, add cocoa powder, milk and butter. Heat until it is bubbly. Remove from the heat and beat in the powdered sugar and vanilla.
Pour over warm cake and allow to cool and set.
Recommended Products
The following are affiliate links. We are a participant in the Amazon Services LLC Associates Program, an affiliate advertising program designed to provide a means for us to earn fees by linking to Amazon.com and affiliated sites.