Looking for delicious Easter treat ideas? I have a favorite Easter Treat Idea with Nutter Butter Cookies that kids will love.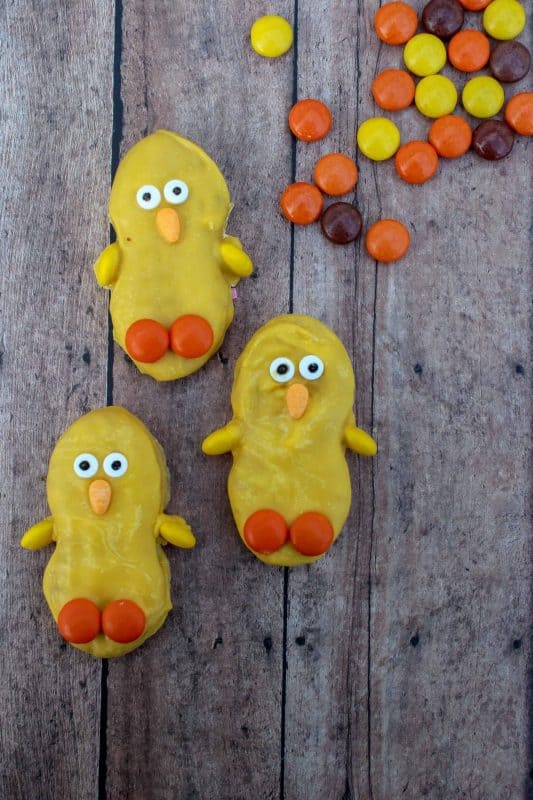 Pin
Cute Easter Treats with Nutter Butter Cookies
I love to make Easter Treats this time of year. The kids and I love Easter and by making Easter snacks together we get to enjoy the holiday a little longer than just dyeing eggs together. That is why I am always trying to think of new ideas for Easter Treats.
Whether I am making an Easter snack for the kids or we are making cute Easter treats to take to a get together, I love making cute Easter treats.  Getting in the kitchen with the boys is one of my favorite ways to make memories with them.
Nutter Butter Cookies Easter Treat Ideas
These Easter treats using Nutter Butter Cookies are easy to make. It only takes Nutter Butter cookies, yellow chocolate to dip the cookies and a few things to decorate the face. Kids will have fun dipping the cookies and adding the face. It is a fun way to be creative. The faces can be traditional or let them make funny faces.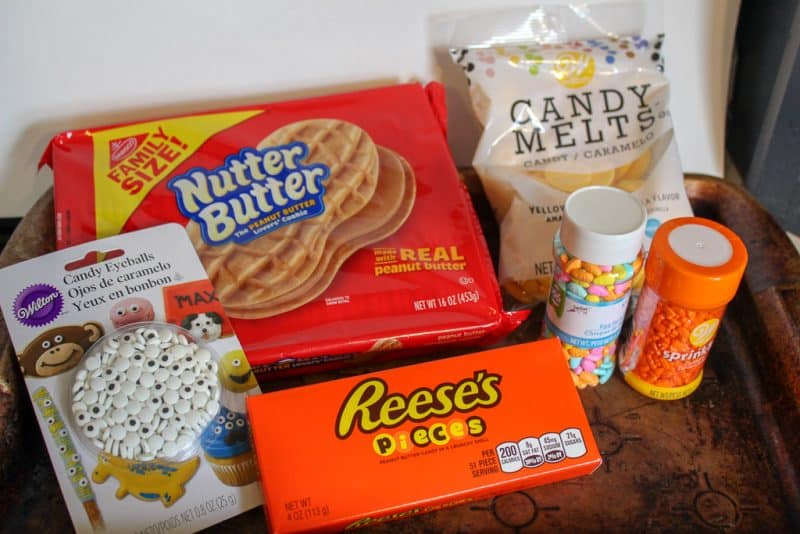 Pin
After everything sets, these cookies are easy for kids to grab and eat, even as they are running back out the door since the weather is getting warmer. If the cookies last that long, that is.
Pin
Nutter Butter Cookie Easter Treats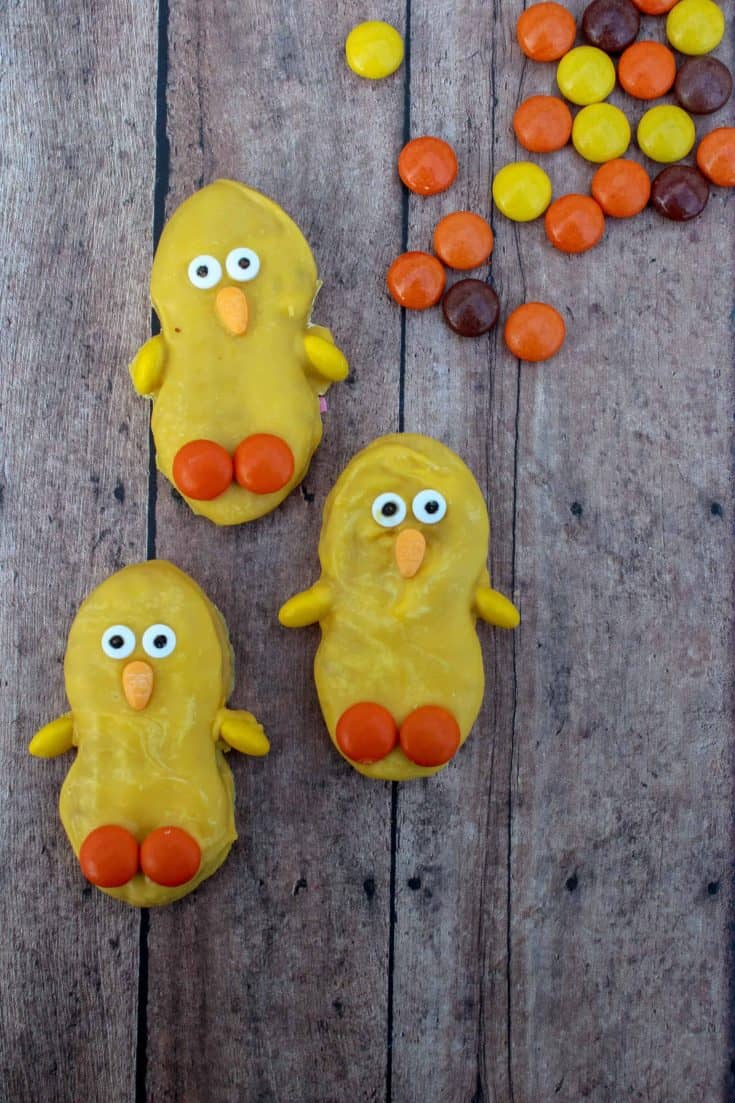 Nutter Butter Cookie Easter Treats
I love getting into the kitchen with the kids for holiday and these Nutter Butter Cookie Easter Treats were just the thing!  They guests loved them and the boys and I made some wonderful memories!
Ingredients
Nutter Butters
Yellow Candy Melts
Candy Eyes
Carrot Sprinkles
Reese's Pieces
Parchment Paper
Instructions
Place a piece of parchment paper on a cookie sheet.
Melt yellow candy melts according to package instructions.
Dip your Nutter Butter into the melted candy.
Before your candy hardens, add a yellow Reese's Piece to each side for the chick's wings.
Add two candy eyes and a carrot beak.
Add two orange Reese's Pieces for the chick's feet.
Put the cookie sheet into the freezer for a minute for it to set.
Ideas for Easter Treats
I am not that crafty. I will admit I do not make a lot of crafts with the kids but I love to do a lot of crafts with the kids that are in the kitchen. I love finding new ways to get the kids in the kitchen with me. That is why we like to make treats like these with Nutter Butter Cookies or to make fun treats like the Bunny Cocoa Krispie Easter Treats.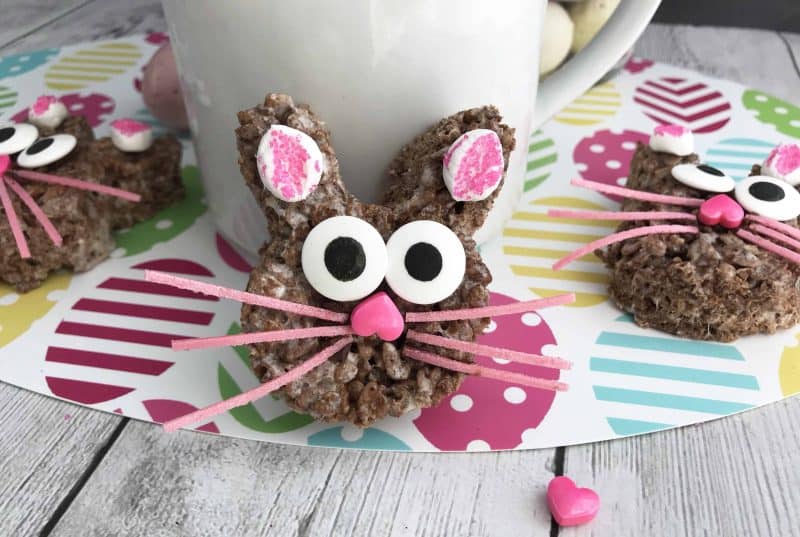 Pin
Another great Easter treat idea is making Macadamia Nut Easter Candy Bark. It travels great if you are looking for something to take to a party. We make a double batch in those cases. One for the party, one for us.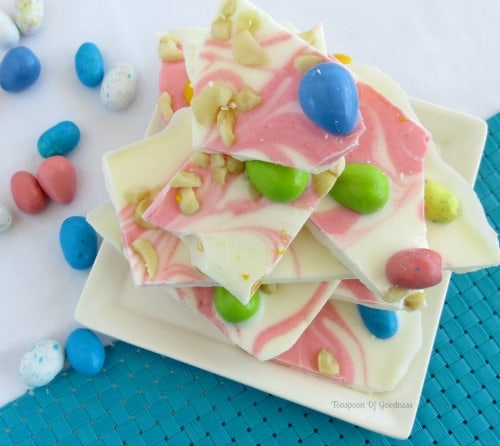 Pin