This Rustic Blueberry Tart is one of those dessert creations that makes you feel like a pastry chef. Not only is it beautiful, but it tastes amazing. This makes it a perfect choice for sharing with friends and family. The beautiful blueberries pop and make it an ideal dessert for last minute guests you want to impress.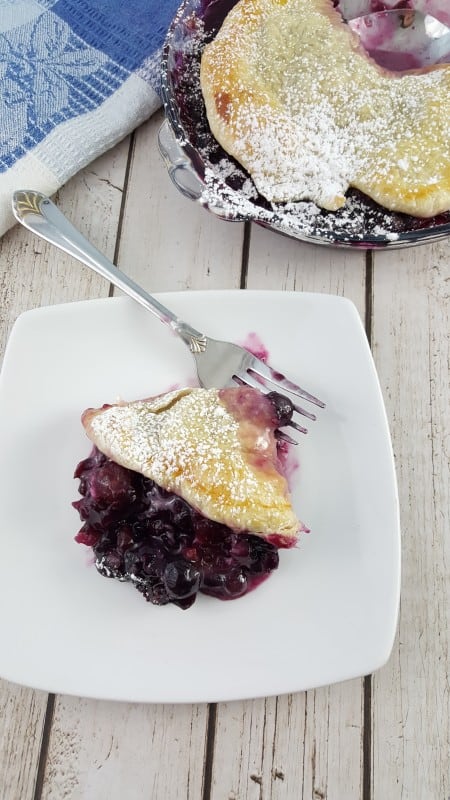 Pin
Picking up already prepared puff pastry in your grocery freezer department makes this blueberry tart with puff pastry recipe even easier to make. In fact, that is the key to making this look rustic and taste gourmet. A great combination for any home chef to create and make year round.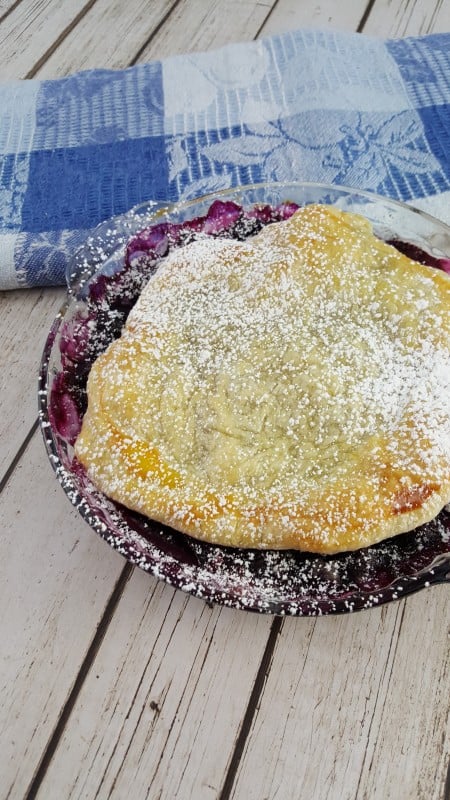 Pin
You might be asking if this rustic blueberry tart recipe has to be made with fresh blueberries only, and the answer is no.  In fact, I frequently keep blueberries in the freezer alongside this puff pastry. Even when blueberries aren't in season, you can whip up this frozen blueberry tart in minutes.
Rustic Blueberry Tart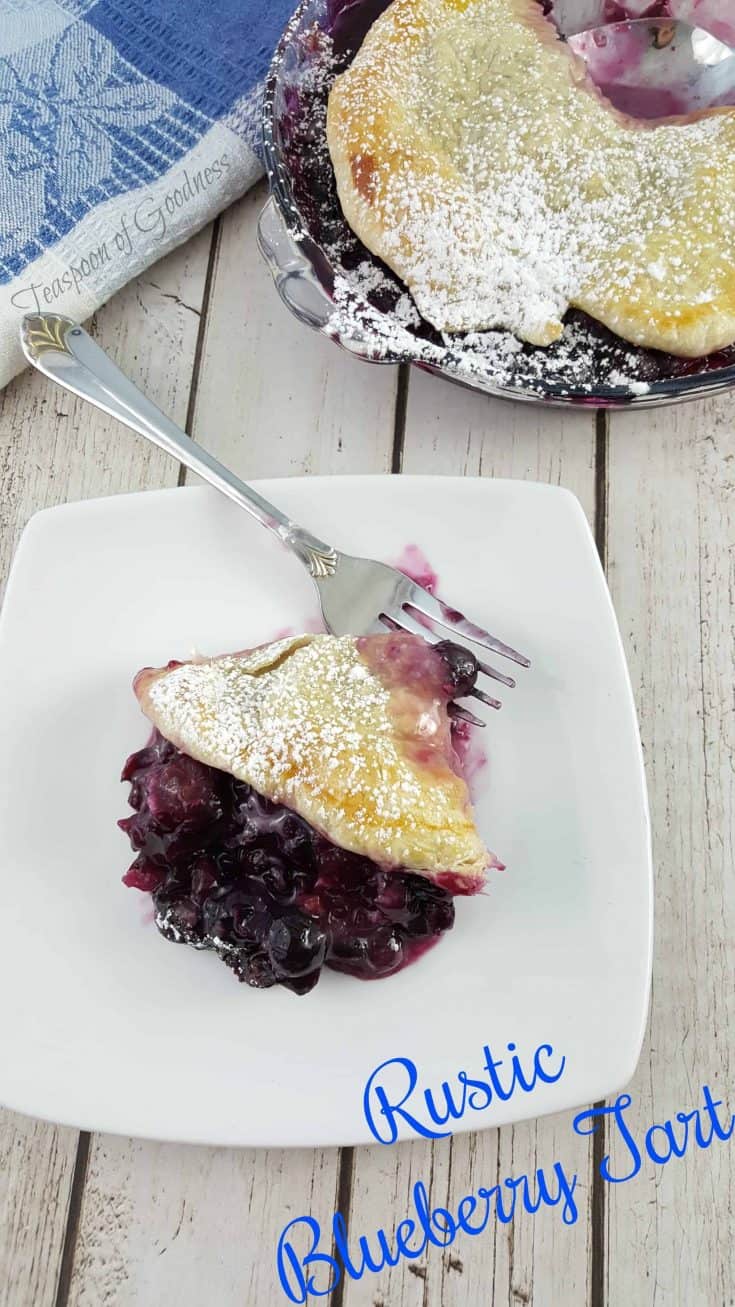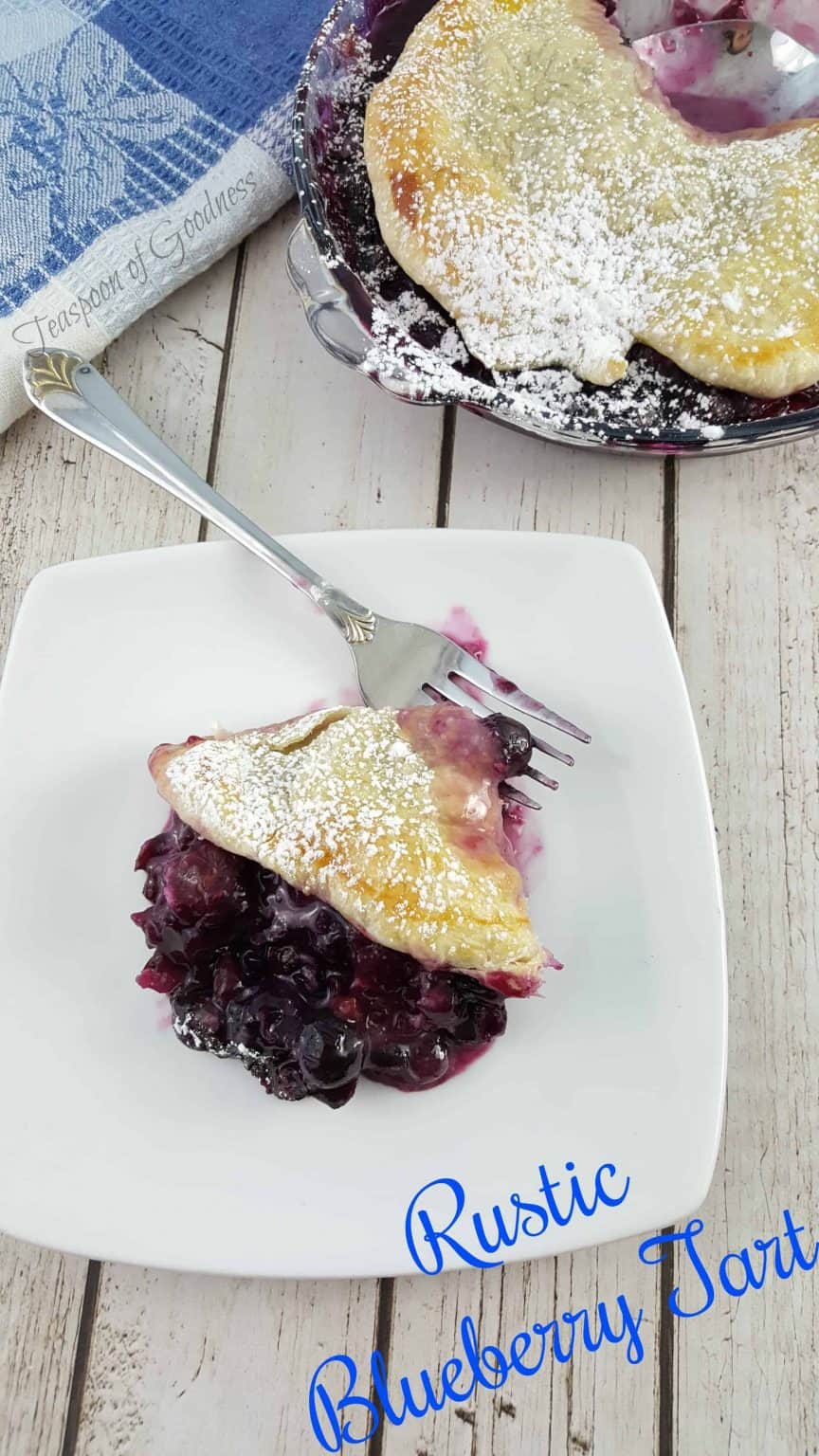 Yield:

8
Rustic Blueberry Tart
Ingredients
2 cups fresh blueberries
1 teaspoon lemon zest
1 tablespoon fresh lemon juice
1 tablespoon flour
1 teaspoon cornstarch
½ teaspoon salt
½ cup granulated sugar
1 sheet puff pastry, thawed to room temperature
Instructions
In a small bowl, whisk together the flour, cornstarch, salt, and sugar. In a second bowl, combine the blueberries, lemon zest and juice. Toss the berries with the dry ingredients and let sit 10 minutes to allow the berries to macerate.
Preheat the oven to 400-degrees and prepare the baking dish while you wait. Grease a small baking dish with butter or coconut oil.
Add the berry mixture. Place the puff pastry on top. This is a rustic blueberry tart, so don't worry if the puff pastry doesn't cover the whole top.
Brush the top of the puff pastry with milk to help it brown to a golden brown.
Bake for 25-30 minutes at 400-degrees.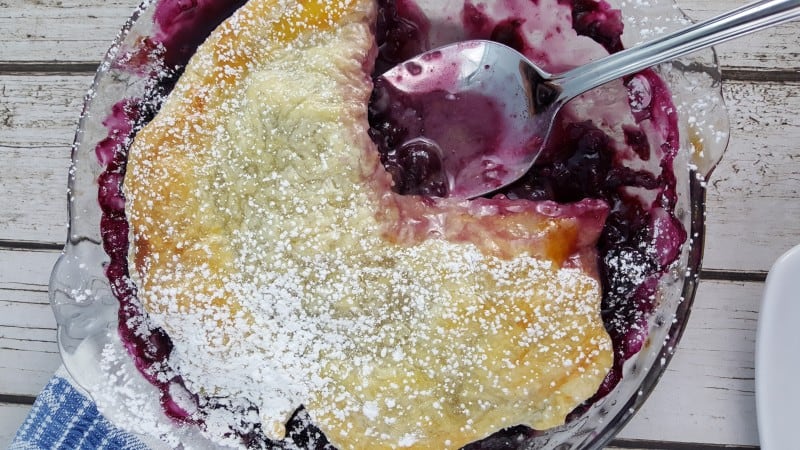 Pin
This Rustic Blueberry Tart is another favorite option that is amazing served with a scoop of vanilla ice cream or whipped cream on top. It, along with our Raspberry Bars recipe make a great choice for dessert. You can easily throw this berry tart with puff pastry recipe together at the last minute making for an easy blueberry tart recipe. That makes them perfect for busy moms wanting to serve a treat to their family without spending hours in the kitchen.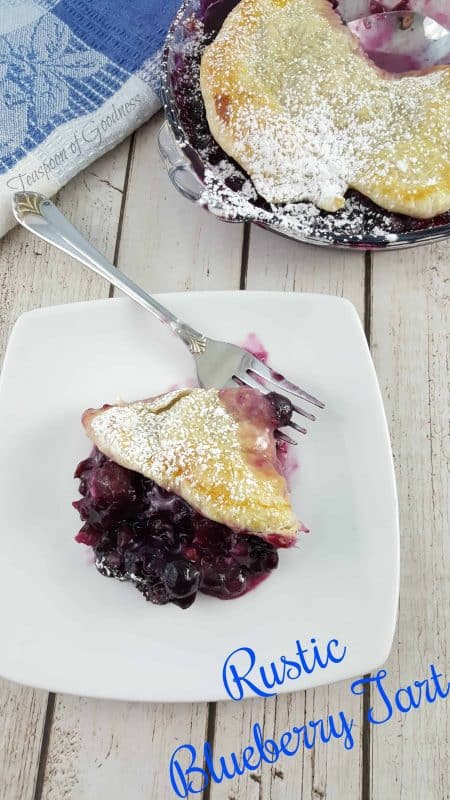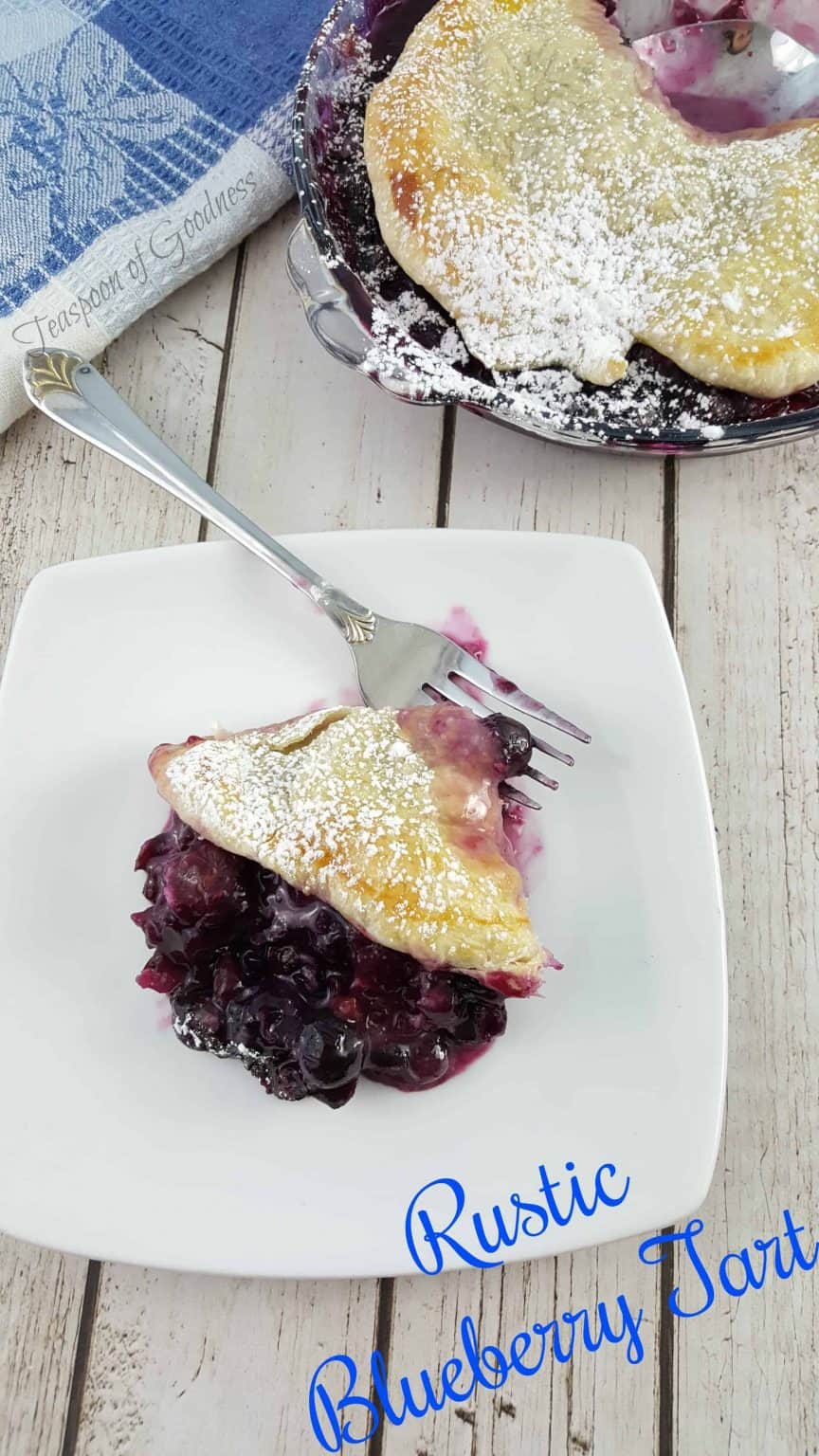 Pin