I love easy one-pot meals, and this One Pan Chicken Burrito Bowl recipe is a new favorite for our family. I can have everything I love in my favorite burrito bowl, cooked all in one pot, so there is little cleanup. It's delicious, simple, and of course, full of great flavor.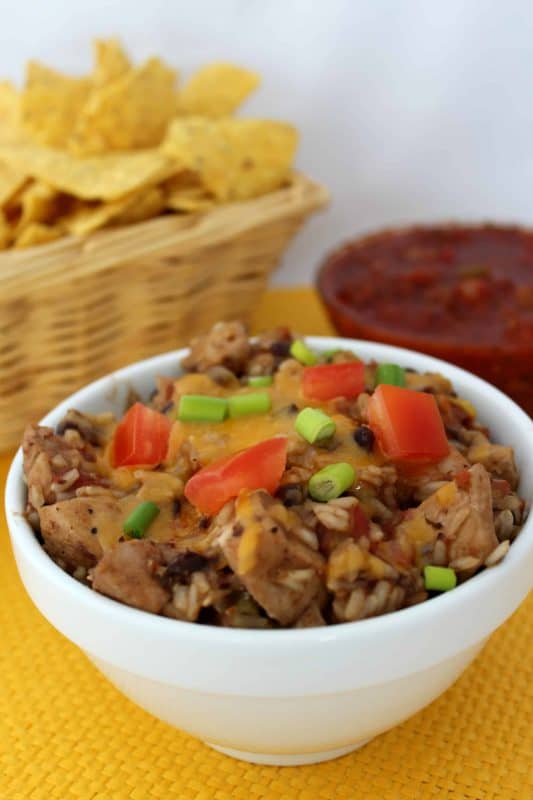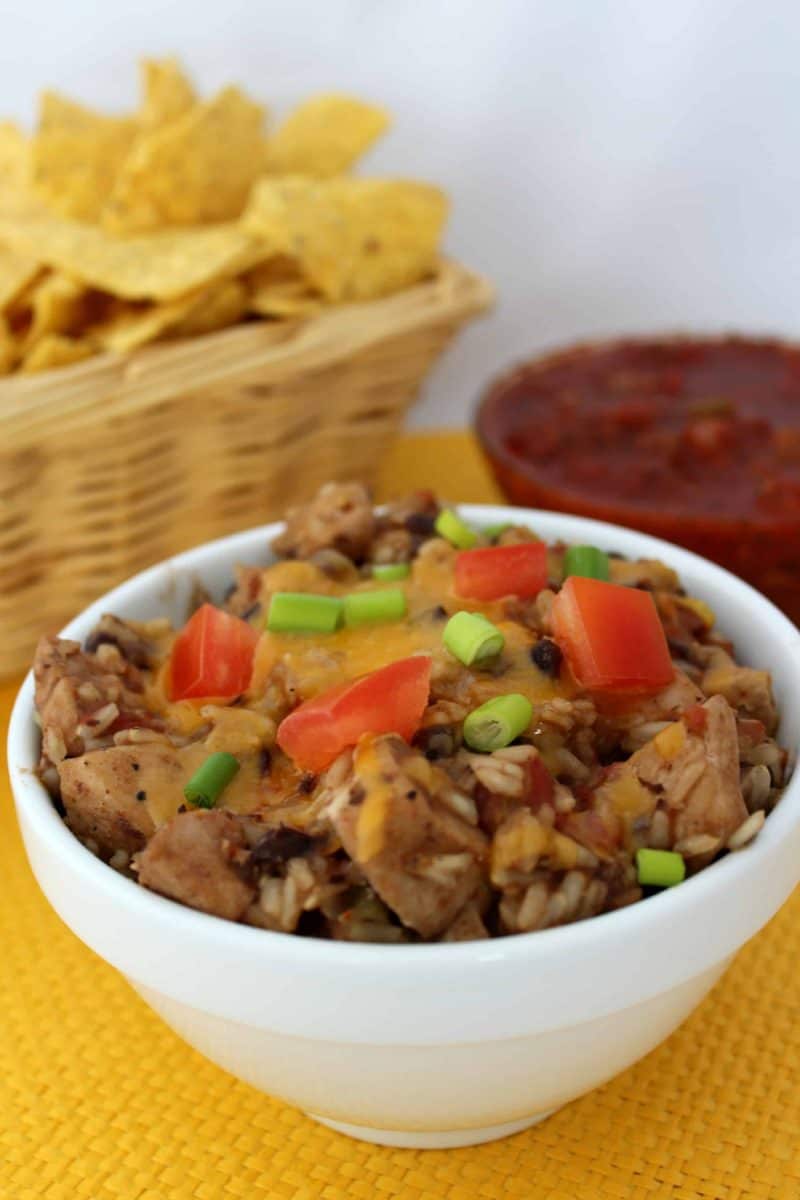 Pin
A chicken burrito bowl is always a favorite meal at our local restaurants, but making them at home seemed too daunting. Instead of cooking all ingredients separately, I love making this semi-homemade one-pot chicken burrito bowl by using canned beans and tomatoes alongside my freshly cooked chicken, onions, and rice.
Cooking everything for this chicken burrito bowl in one pot is a perfect way to save time and especially cleanup.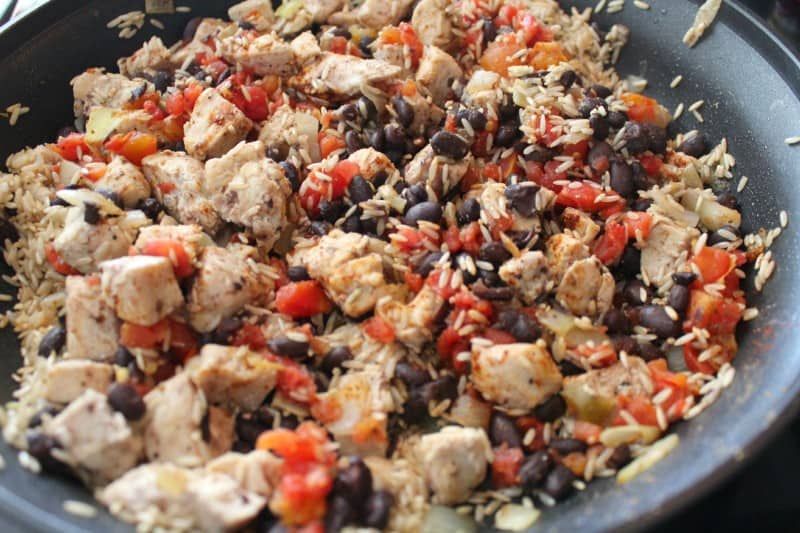 Pin
This recipe includes black beans, which are my favorite in this dish, but you can easily substitute in pinto beans if you prefer. Top this delicious one-pot chicken burrito bowl with some sour cream, fresh guacamole, diced green onions, and of course, a sprinkle of cheese.
Everyone in the family will love this simple one-pot dish, and of course, they will enjoy personalizing them with their favorite toppings.
One Pan Chicken Burrito Bowl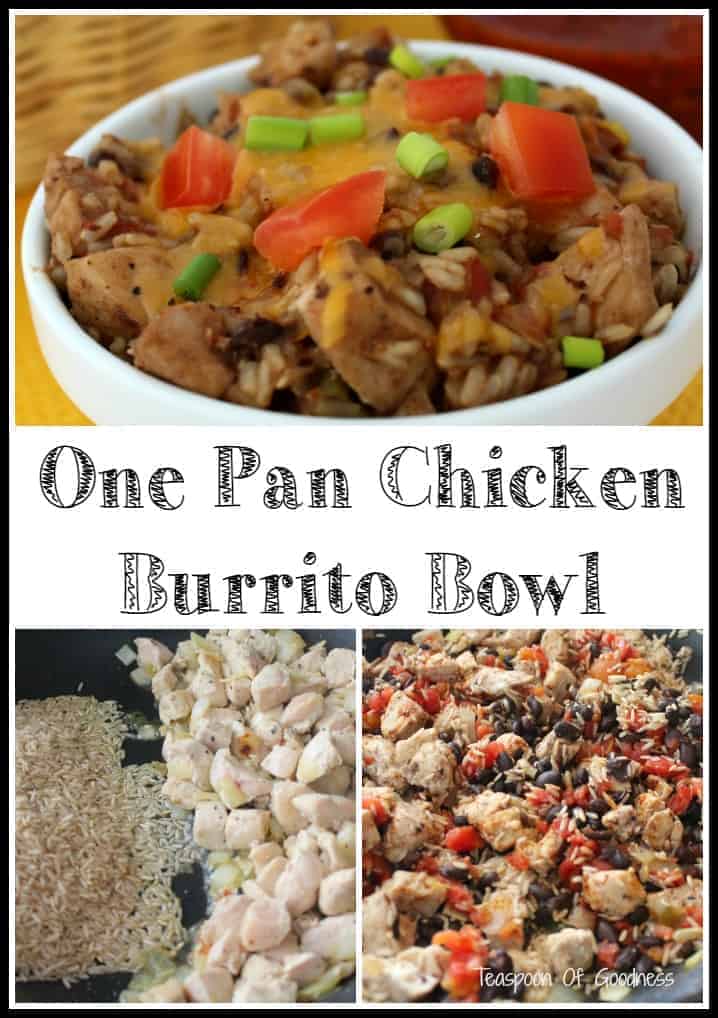 One Pan Chicken Burrito Bowl
Prep Time: 10 minutes

Cook Time: 35 minutes

Total Time: 45 minutes
Ingredients
1 pound boneless, skinless chicken breasts, diced into bite sized pieces
3 tablespoon of olive oil
1/4 cup of diced yellow onion
1 cup of uncooked extra-long grain rice
1 14.5 oz can of diced tomatoes, drained
1 15 oz can of black beans, drained and rinsed
1/2 teaspoon of garlic powder
1/2 teaspoon of chili powder
1 teaspoon of cumin
2 1/2 cups of low-sodium chicken broth
2 cups of colby jack, monterey jack or cheddar cheese
kosher salt and pepper
freshly diced tomatoes
diced green onions
sour cream – optional as a garnish
guacamole – optional as a garnish
Instructions
Sauté onions in 2 tablespoon of olive oil until they start to soften.
Season diced chicken with 1 teaspoon of salt and 1/2 teaspoon of black pepper.
Add chicken to pan and cook over medium high heat until chicken has started to brown.
Move chicken to one side of pan, in the other side of the pan add an additional tablespoon of olive oil and sauté uncooked rice for about 2 minutes or just until grains start to turn golden brown.
Stir in black beans, canned tomatoes, chicken broth, garlic powder, chili powder and cumin. Bring to a simmer, cover and reduce heat to low.
Cook about 20 minutes or until rice is tender.
Season with additional salt and pepper as needed. Sprinkle with cheese, add lid back on and let set for 2-3 off heat to melt cheese.
Garnish with fresh tomatoes, green onions, sour cream and guacamole.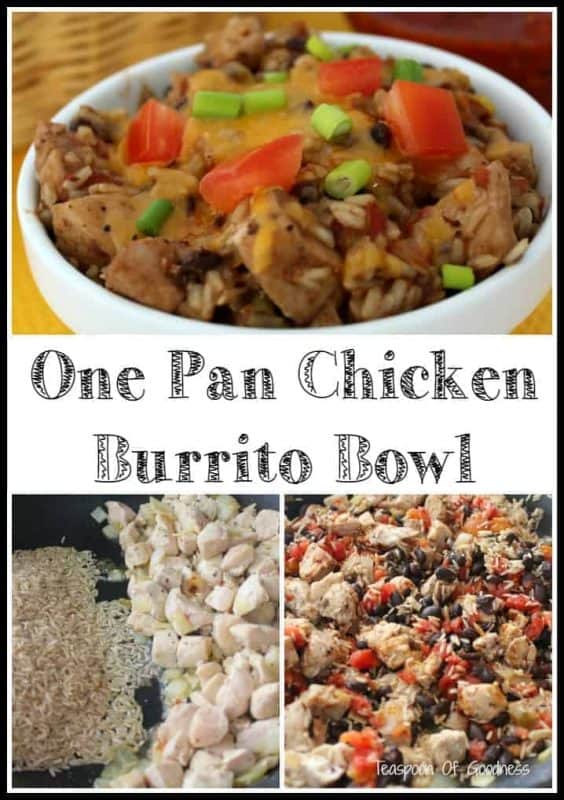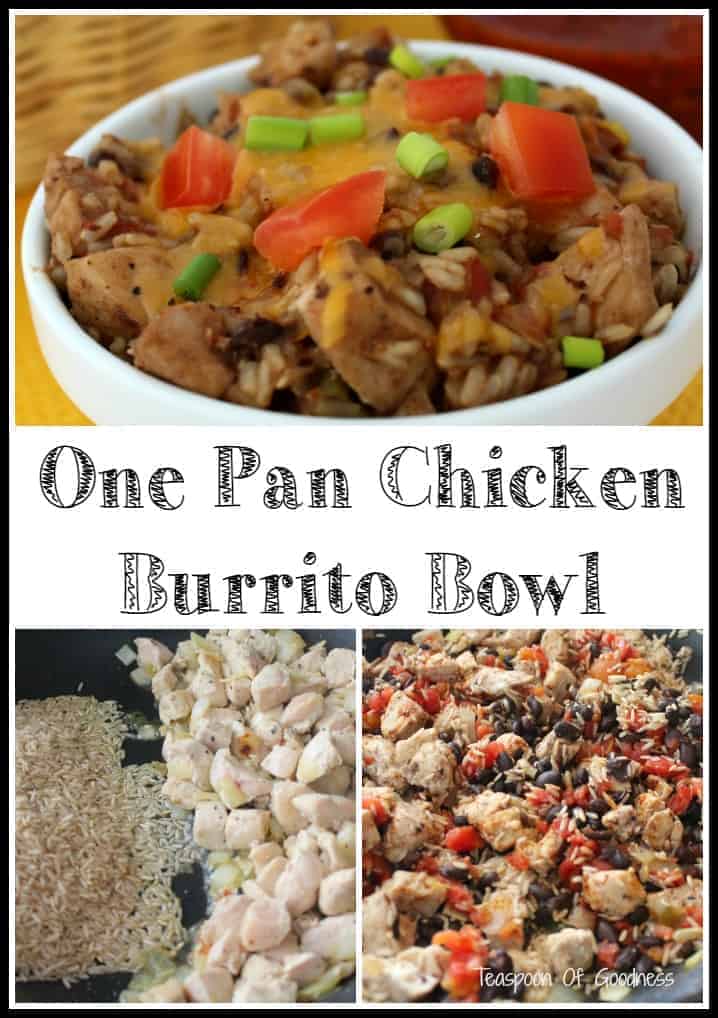 Pin
15 Minute Homemade Chicken Noodle Soup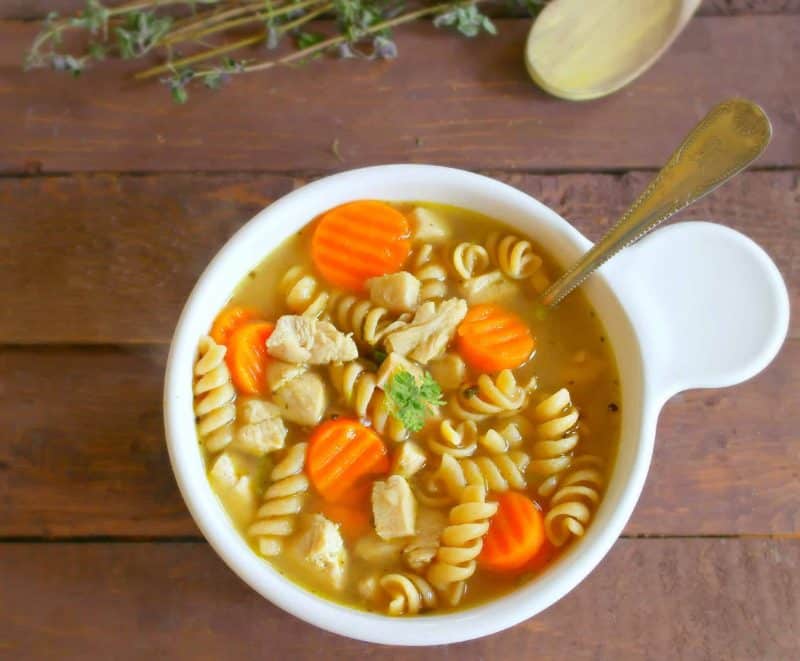 Pin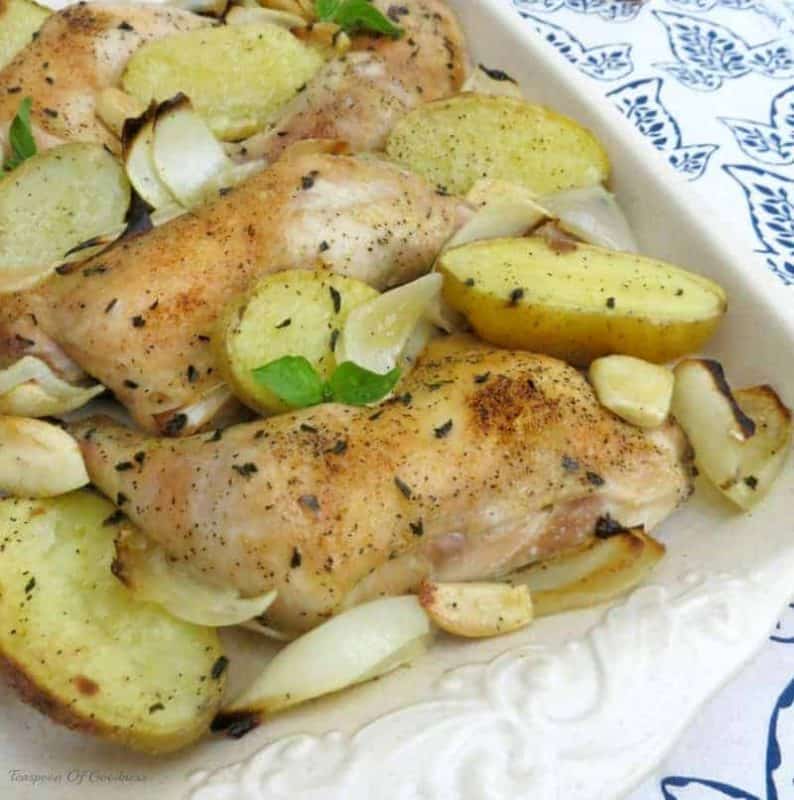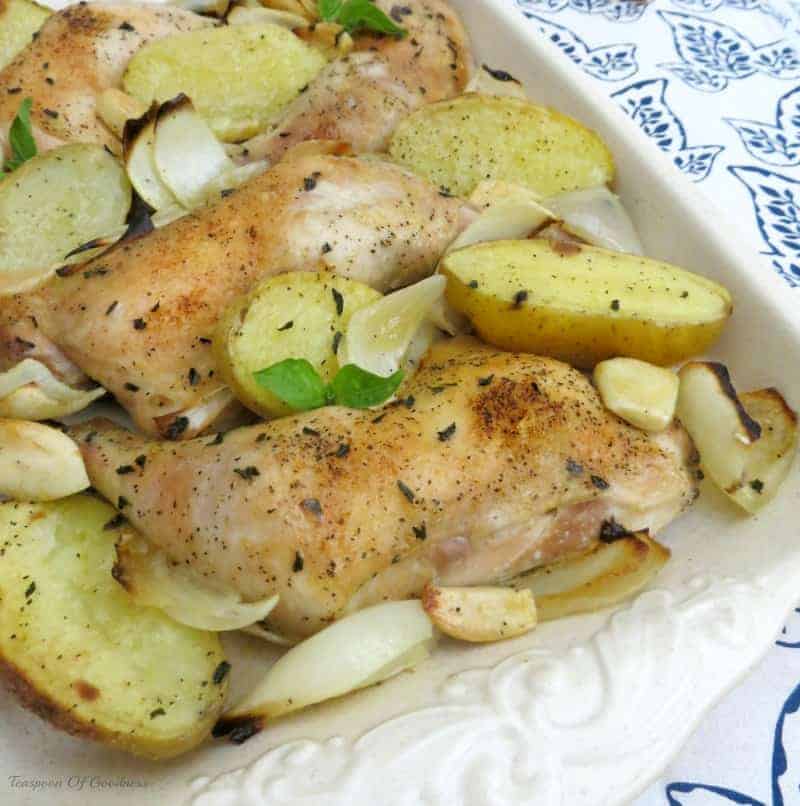 Pin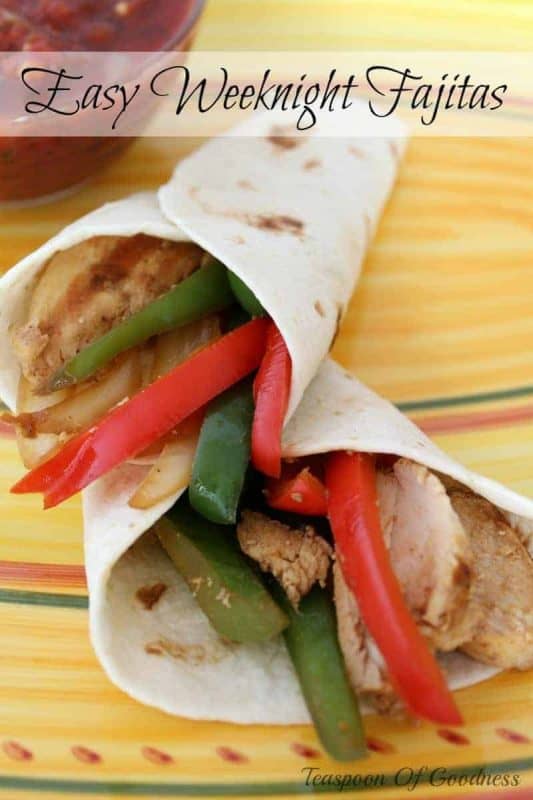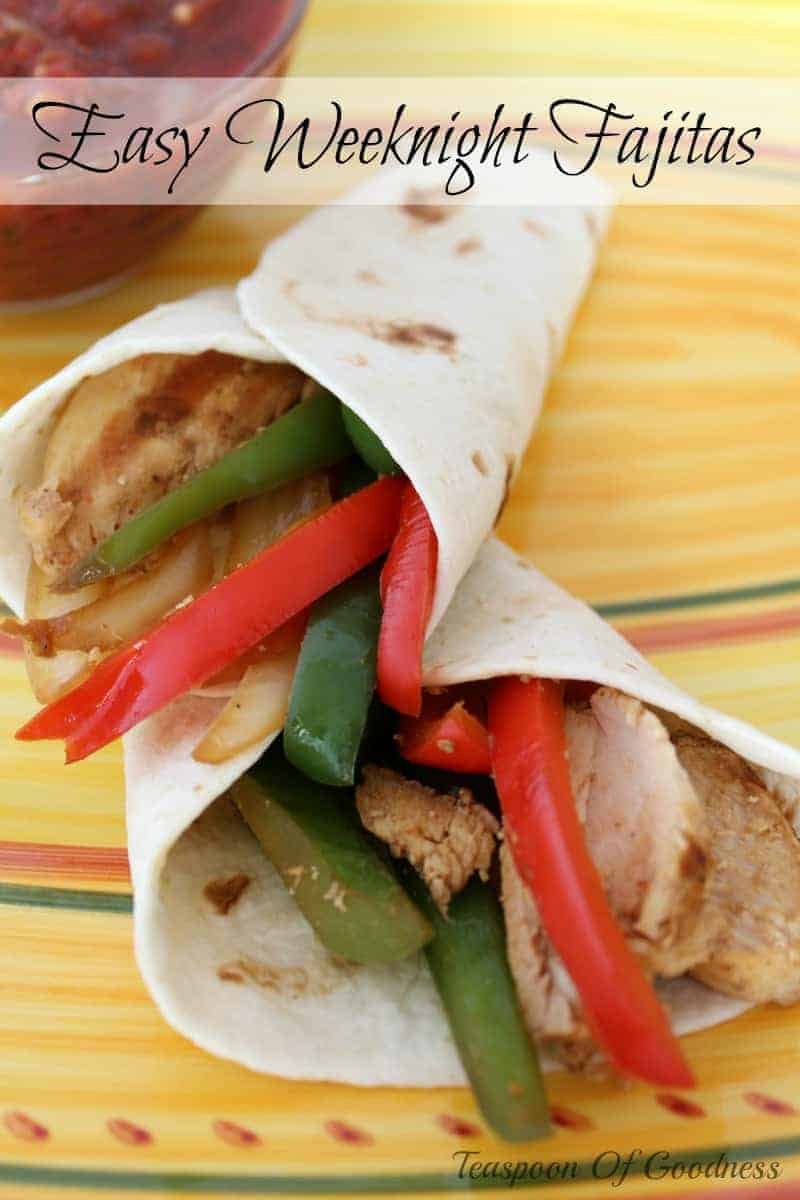 Pin
Visit Teaspoon Of Goodness's profile on Pinterest.