My husband and I recently upgraded my oven, which was very much needed. I didn't gain any amazing features other than the fact that I can actually bake now.
I can now bake according to an actual recipe and have it turn out, rather than make a million changes during the baking process and a million changes that won't work the next time I make the recipe.
For the past couple of years, recipes have needed to be adapted so that I don't end up with things half burnt and half raw. I can't count the number of meals that have been burnt to the pan and barely cooked on the top. It's been so frustrating because I truly can cook!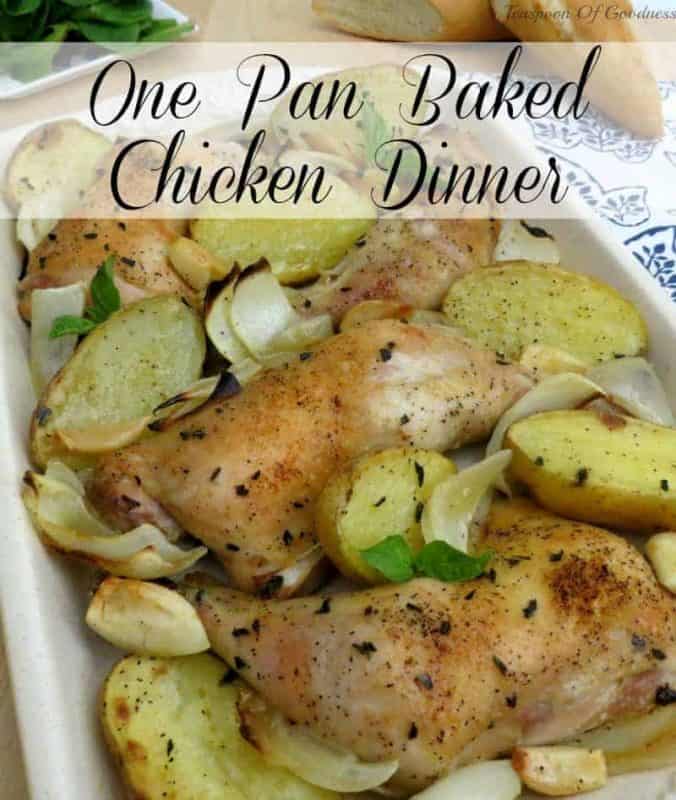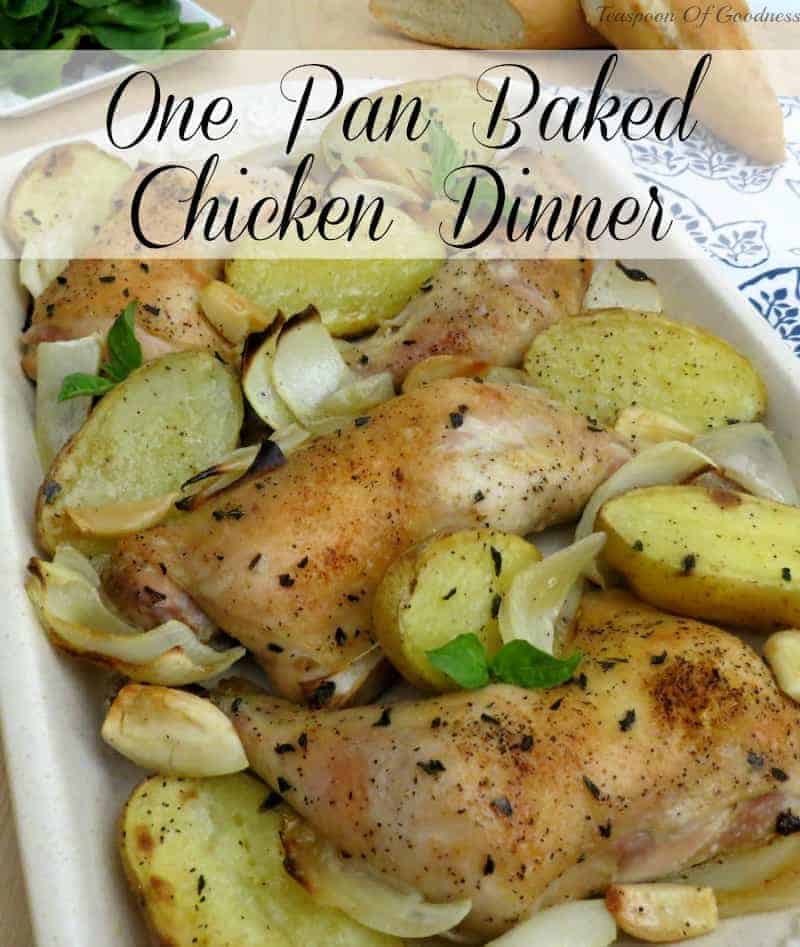 Pin
With all the issues with the old oven, my family has relied on beef a lot because it could be cooked either on the grill or the stovetop without all the hassle.
That has changed, and we are suddenly eating and enjoying a lot of baked chicken. Baked chicken that is tender, moist, and leaves us wanting another piece, rather than sending us to the cupboards looking for a box of cereal. It's truly amazing, and this Crispy Baked Chicken Recipe is one that I hope your family loves as much as mine.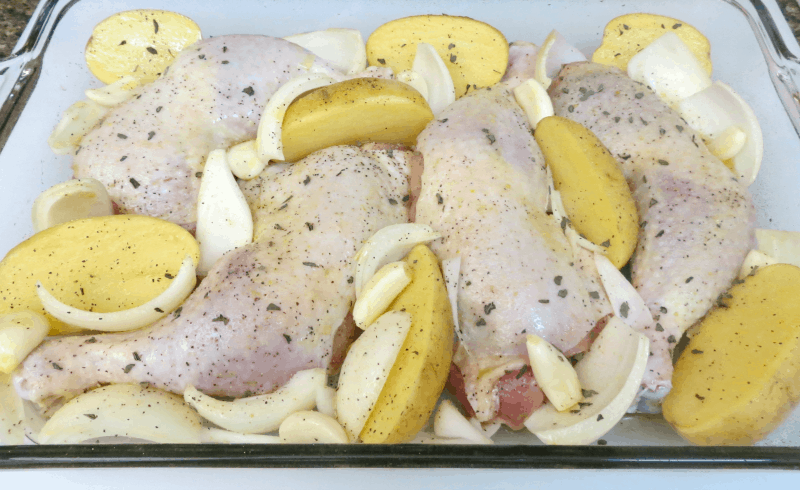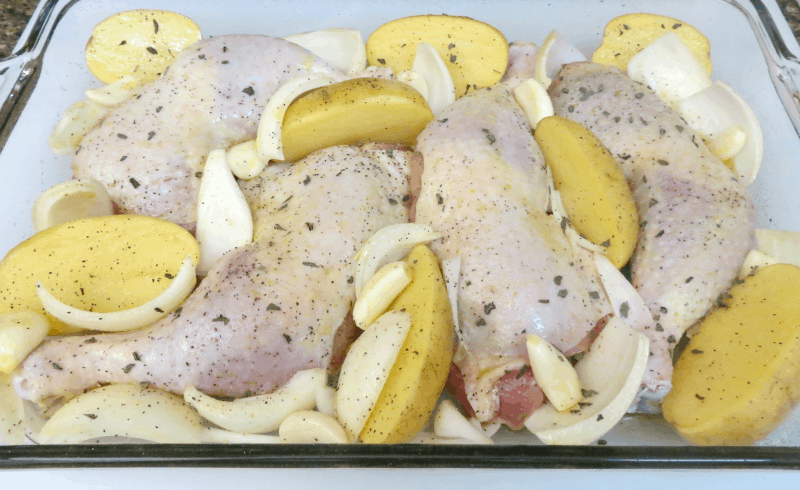 Pin
The crispiness comes from leaving the skin on the chicken as you bake it and this also helps keep the moisture within the chicken. If you are not a big fan of skin-on chicken, I still advise leaving it on during the baking process and peeling it off at serving time. Because you bake this chicken uncovered, the skin really is essential to keep the chicken moist and let's face it, nobody likes dry chicken.
One Pan Baked Chicken Recipe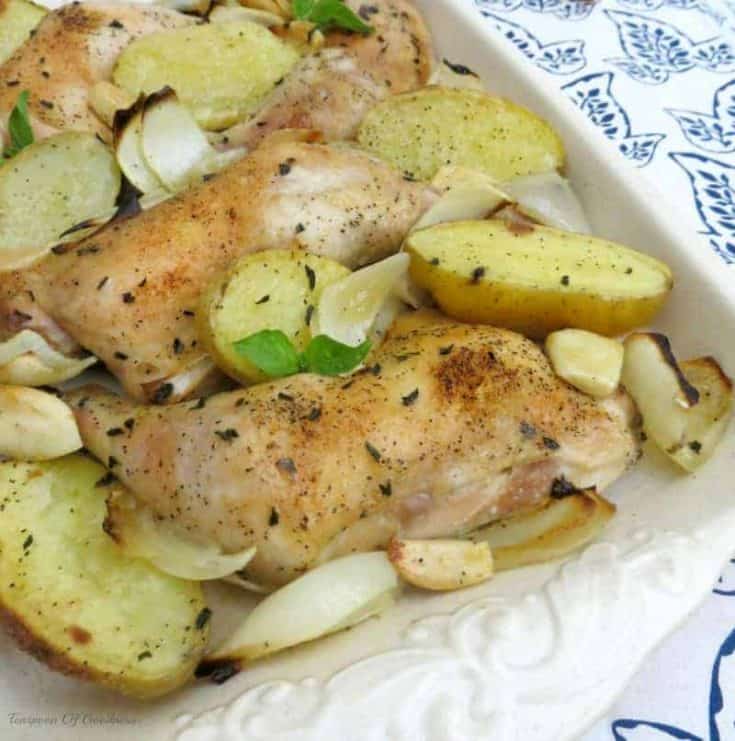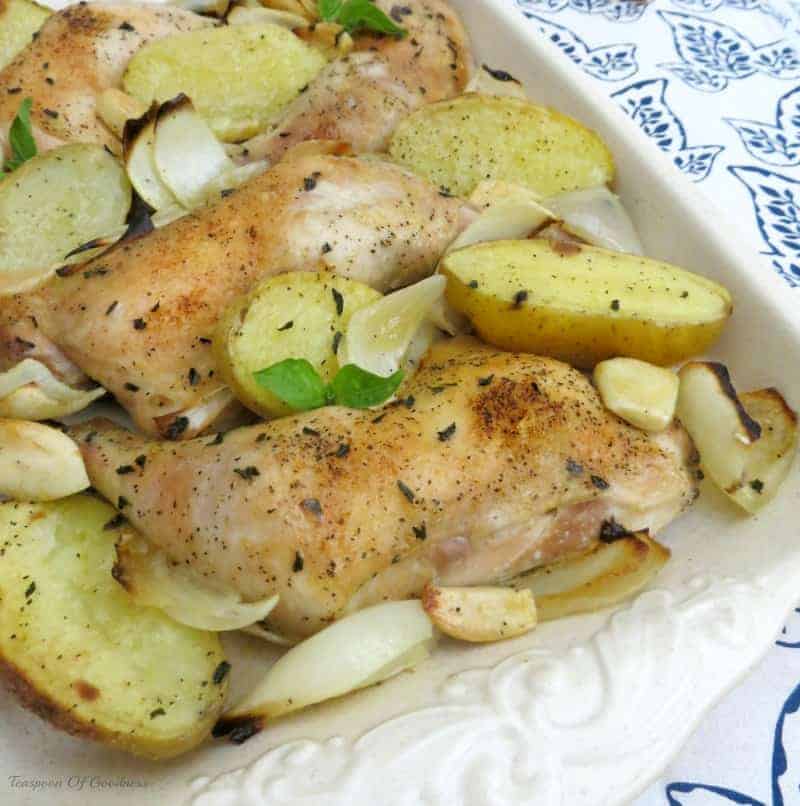 One Pan Baked Chicken Recipe
Prep Time: 10 minutes

Cook Time: 1 hour

Total Time: 1 hour 10 minutes
Ingredients
4 chicken leg quarters
4 potatoes, halved (I used yukon gold)
1 large onion, sliced thick
8 garlic cloves, peeled
3 tablespoon olive oil
1 teaspoon basil
1/2 teaspoon garlic powder
1/2 teaspoon salt
1/4 teaspoon pepper
Instructions
Preheat oven to 400 degrees
Spray a large glass baking dish with non-stick cooking spray.
Remove all excess fat from chicken and pat them dry with a paper towel.
Arrange the chicken in the dish, skin side up.
Nestle the potatoes, onion and garlic all around the chicken, tucking it into all the crevices. Leave as much of the skin visible as possible.
Liberally brush the chicken and veggies with olive oil and sprinkle with salt, pepper, basil and garlic powder.
Place on the middle rack in the oven and bake uncovered for 45 minutes to an hour.
The chicken is done when it registers 165 - 170° F with a meat thermometer and the juices run clear.
If you like it browner, just crank the oven up to broil for a few minutes at the end, making sure to watch it closely.
Let stand for 10 minutes before serving.
Tip: The garlic gets soft and spreadable and is delicious on crusty bread 😉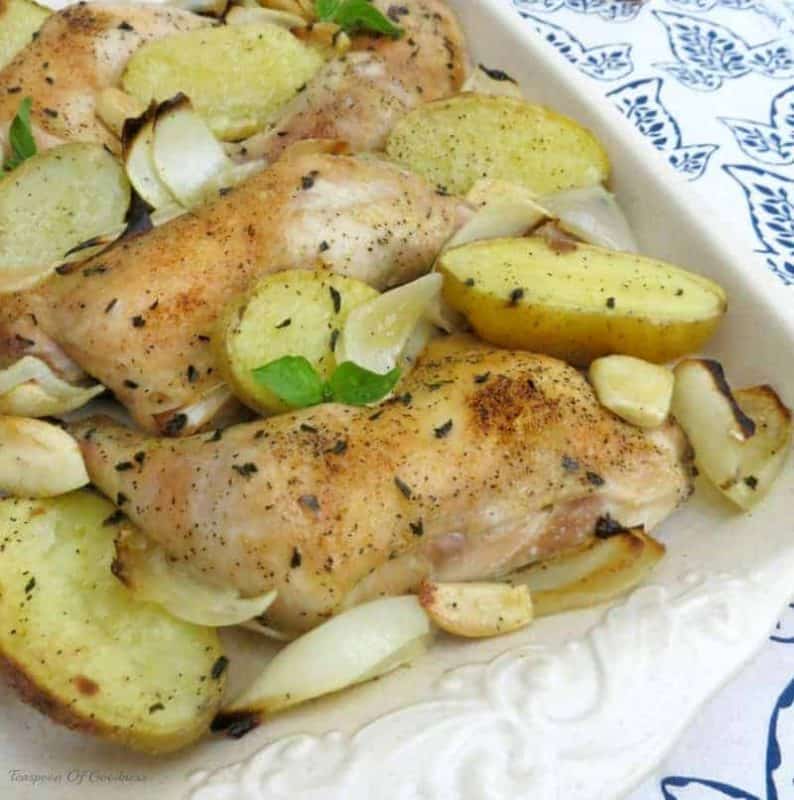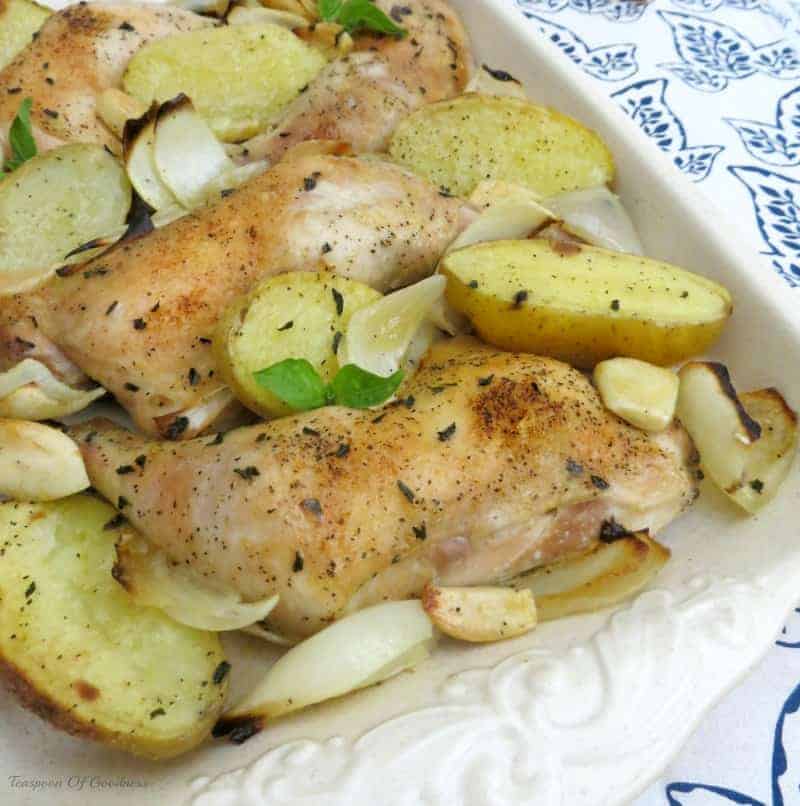 Pin
When you bake chicken, do you prefer to cook it with the skin on or off? Do you prefer grilled chicken or baked chicken recipes?
Side Options To Serve With This Crispy Baked Chicken Recipe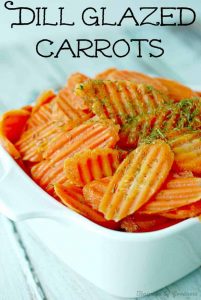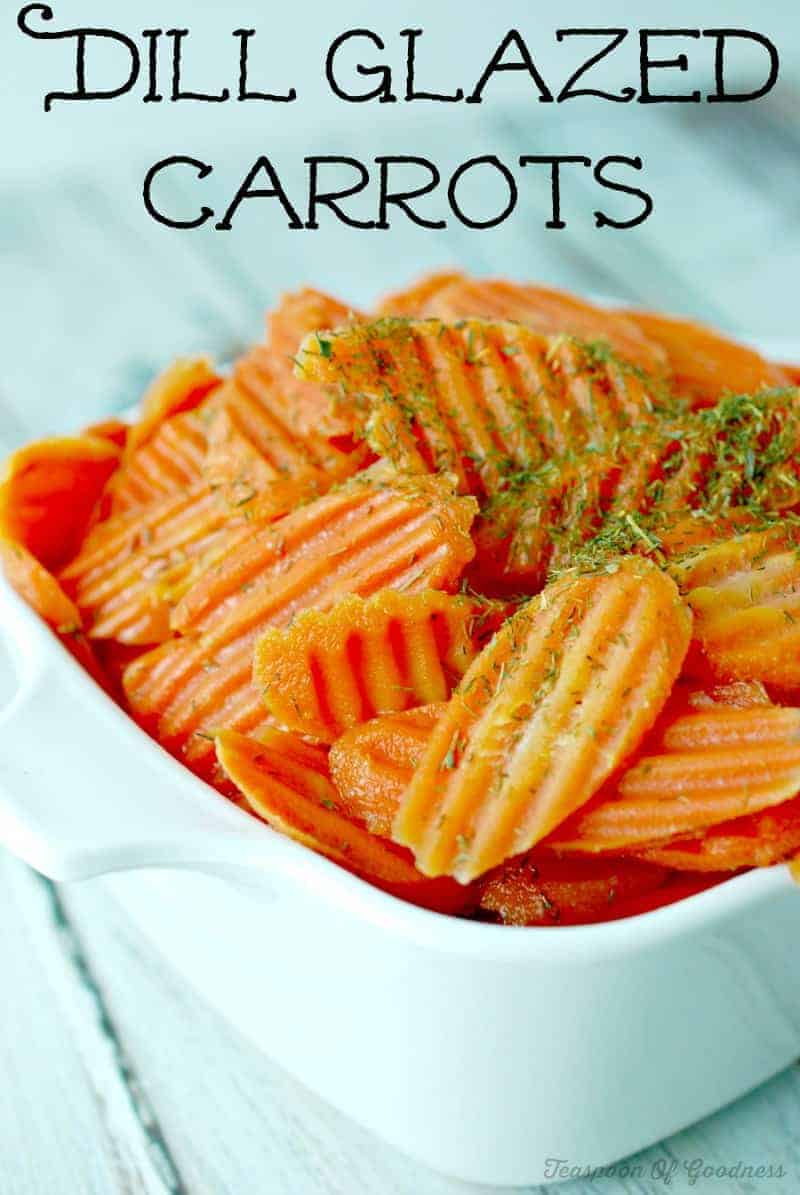 Pin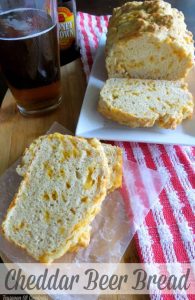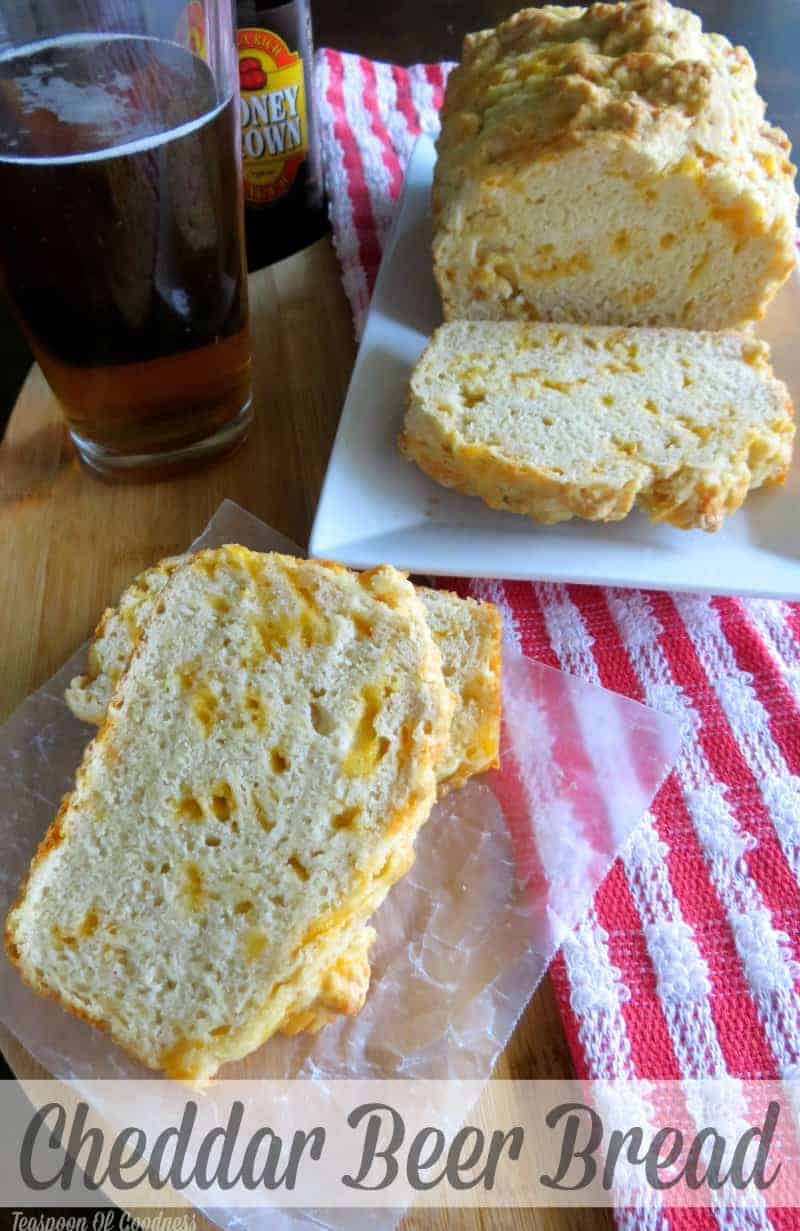 Pin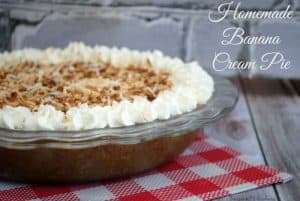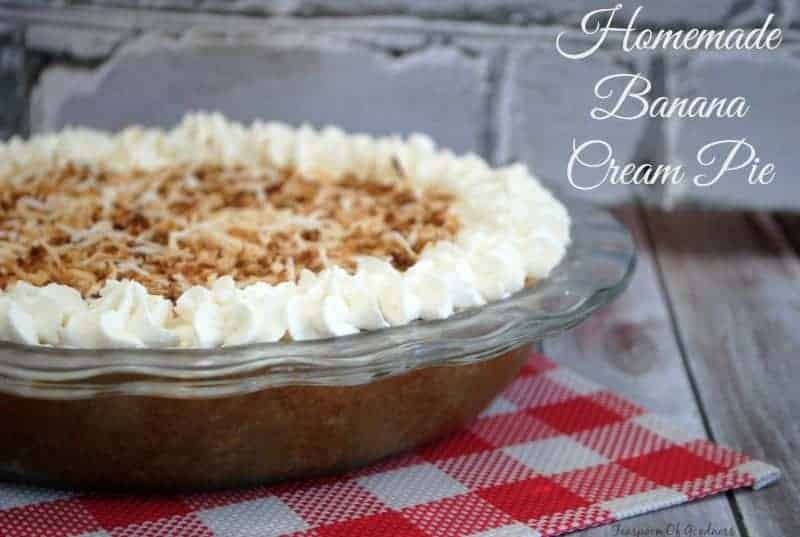 Pin