I love this fun and easy Octopus Cupcakes Recipe! Such a great idea for any kids party or event, but especially those around the new hit movie Finding Dory. I already have a cute Sour Octopus Cupcakes recipe on the site, but this one is definitely a bit more fun for the Finding Dory parties, and of course, it is just as delicious as all of our cupcake ideas.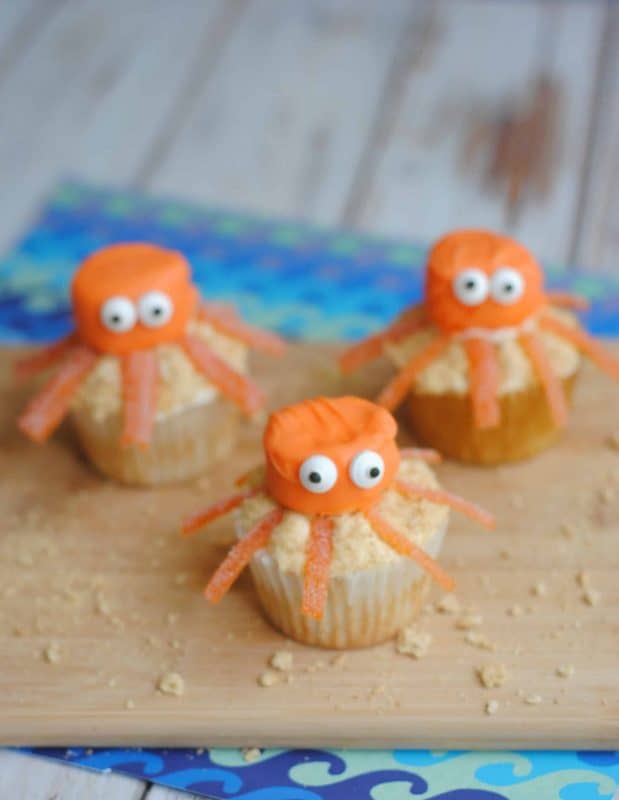 Pin
Our classic base cupcake recipe is my favorite since it is so light, easy, and moist. The big part of this unique cupcake is the Octopus design. A few orange candy melts, some frosting, and of course, a marshmallow and candy for accents, and you have a super easy and fun cupcake the kids will absolutely love.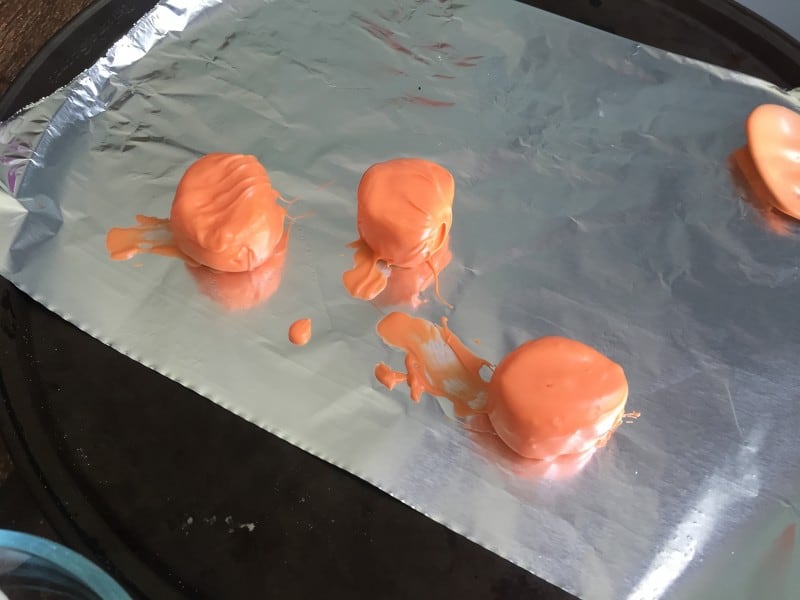 Pin
The best part of this cupcake recipe? It is all edible! I've seen so many decorated cupcakes in the past that had stuff to make a fun design but just wasn't tasty. This cupcake recipe isn't like that at all. Everything is edible, from the yummy marshmallow to the sweet candy melts and even the candy used for the octopus legs!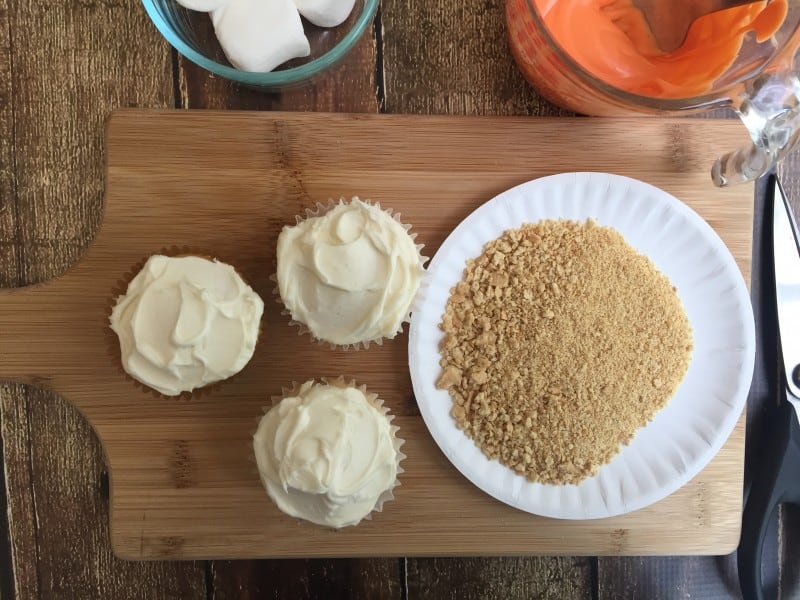 Pin
Make this Octopus Cupcakes Recipe or one of our many cupcake recipes for your next party, event, or just because. Kids and adults alike will rave over your skills in the kitchen when you make this great recipe!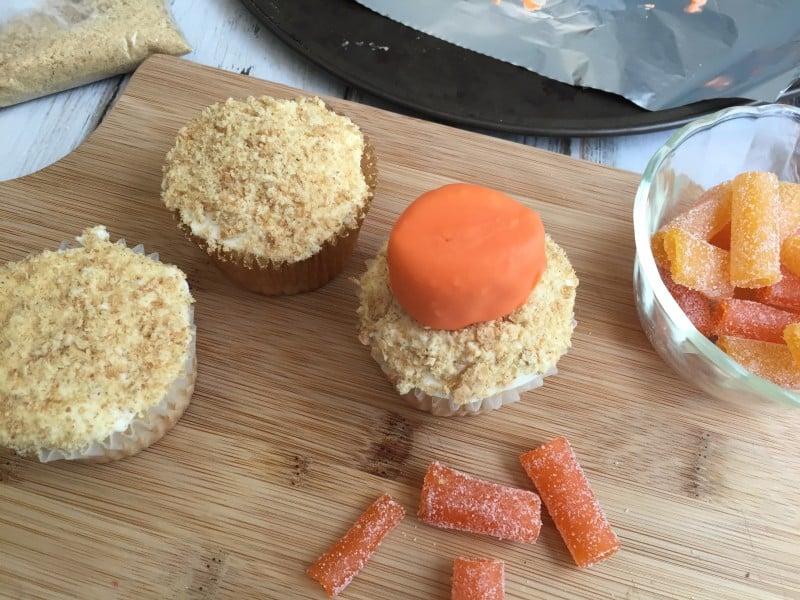 Pin
Octopus Cupcakes Recipe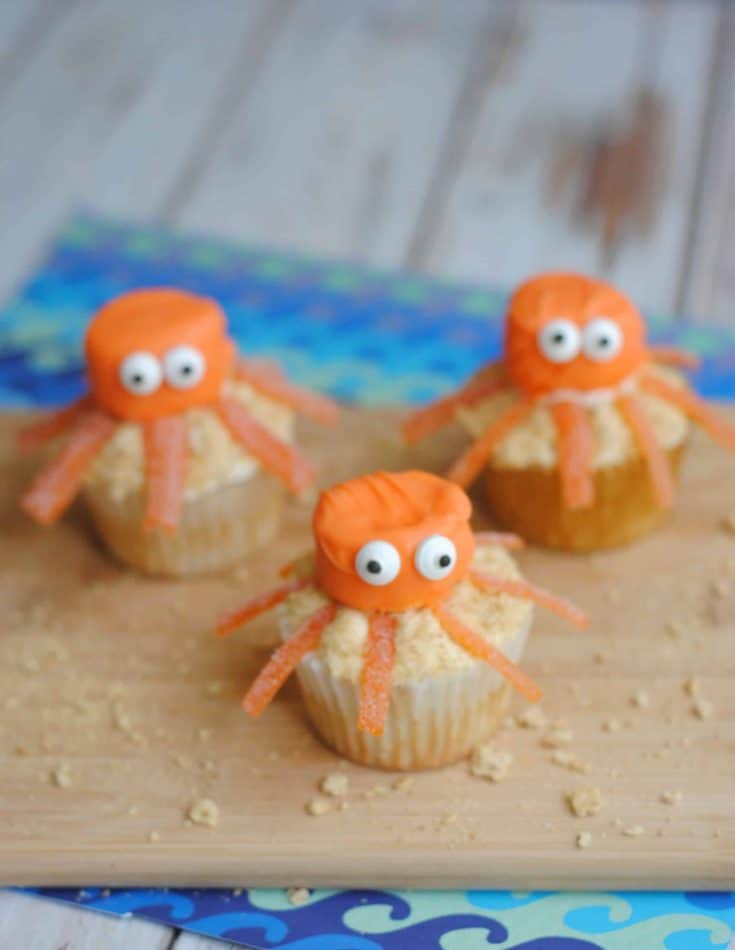 Yield: 12
Octopus Cupcakes Recipe
Ingredients
Cupcake Ingredients
1 C. sugar
1/2 C. butter, melted
2 eggs
2 tsp. vanilla
1 1/2 C. flour
2 tsp. baking powder
1/2 C. milk
Octopus Ingredients
white frosting
crushed graham crackers
Air Heads Orange Sour Punch Bites
paring knife
candy eyes
toothpick
large marshmallows
kitchen scissors
Instructions
Baking Directions
Preheat the oven to 350 degree and line a 12 ct muffin tin with cupcake liners (optional) .
Combine the cupcake ingredients, mixing well.
Fill each cupcake tin about 3/4 full.
Bake for 20-23 minutes.
Let the cupcakes cool completely prior to frosting
Octopus Directions
Generously frost each cupcake with white frosting and dip into the crushed graham crackers see photo).
Pour the orange candy melts into a microwavable safe dish and heat in 30 second increments until fully melted. Stir until smooth.
Line a baking sheet with parchment paper or foil. Cut the bottom off 12 large marshmallows (about 1/4 of the marshmallow). Dip the marshmallows one at a time, coating both sides. Use a fork to lift out of the melted chocolate and allow the access chocolate to drip back into the bowl. Place the chocolate covered marshmallow on the baking sheet to set (see photo).
Once the marshmallows have set spread a little bit of white frosting on the bottom and place on top of the cupcake (see photo). Attach 2 candy eyes to the octopus using the toothpick and white frosting as glue.
Use the paring knife to slice the Air Head Sour Punch Bites long ways (hot dog style) into 3 sections; 2 ends and a middle. These will be the octopus tentacles. Gently press 8 into the cupcake all the way around the marshmallow body (see photo).
Repeat with the rest of the cupcakes.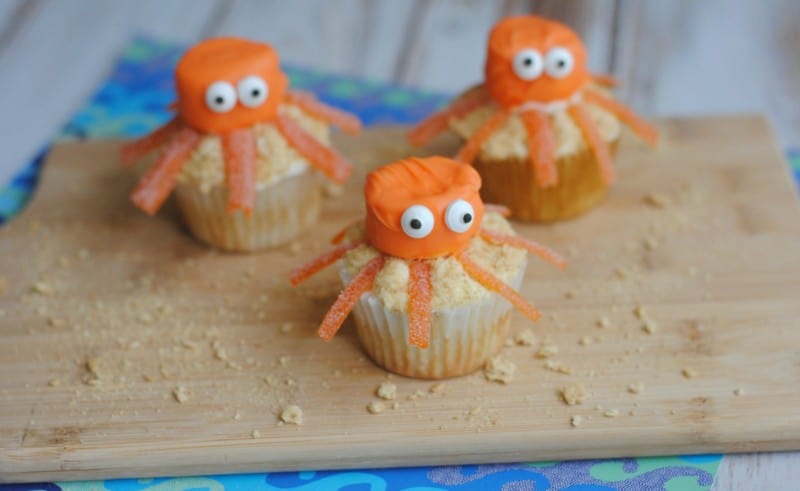 Pin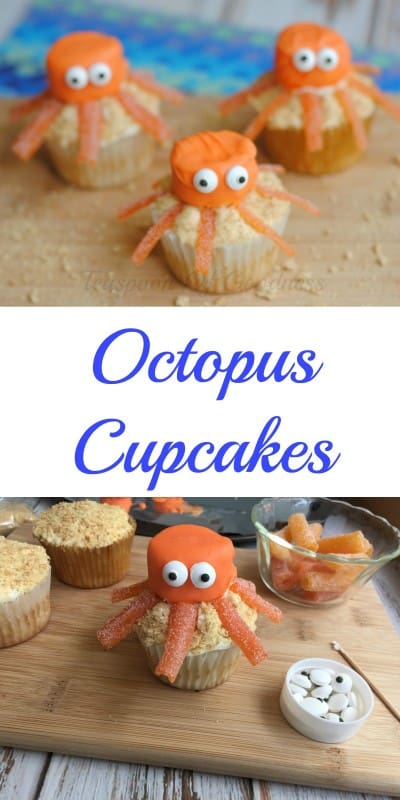 Pin
Visit Teaspoon Of Goodness's profile on Pinterest.


You might also enjoy these other fun homemade cupcakes.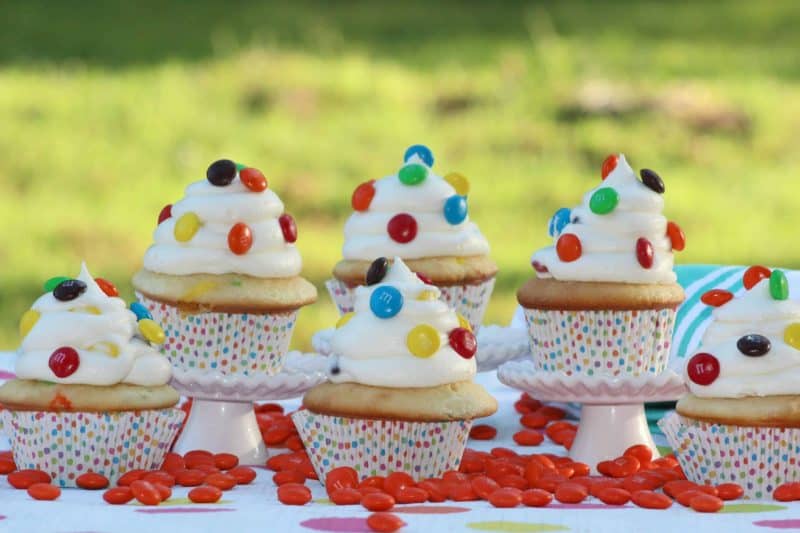 Pin
Chocolate Chip Cookie Dough Cupcake Recipe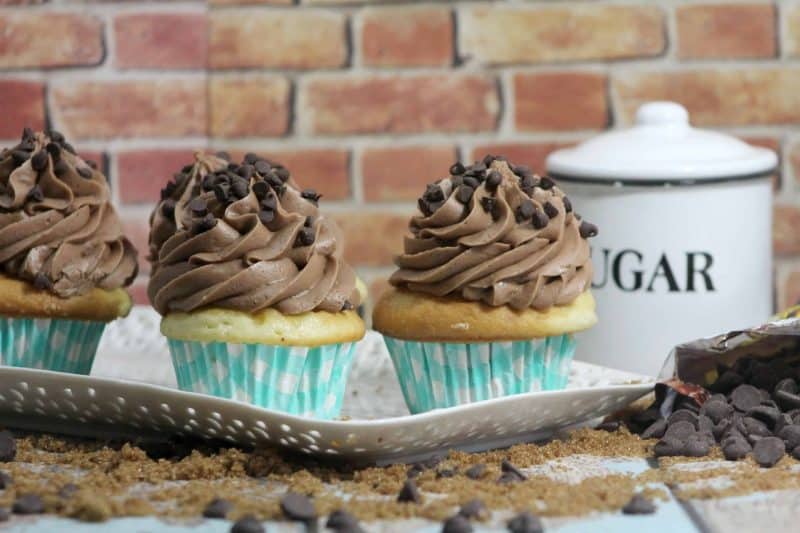 Pin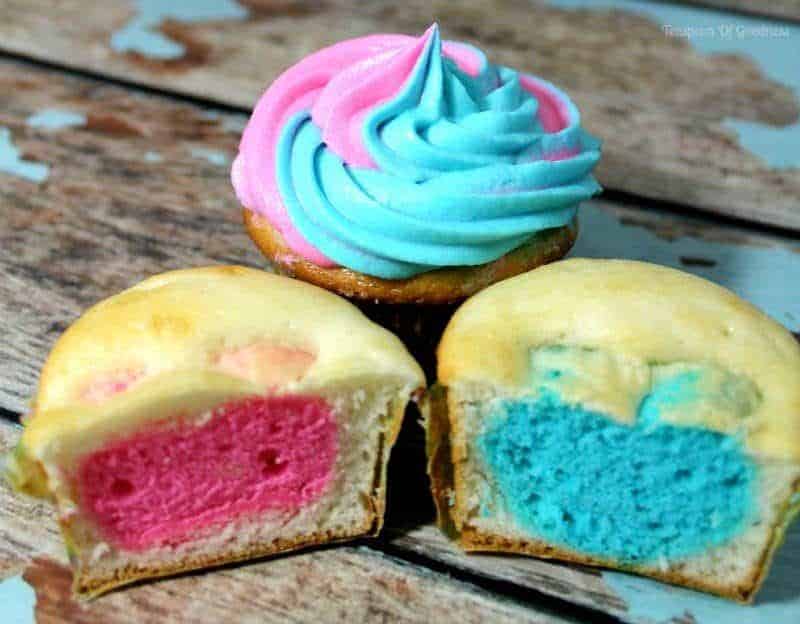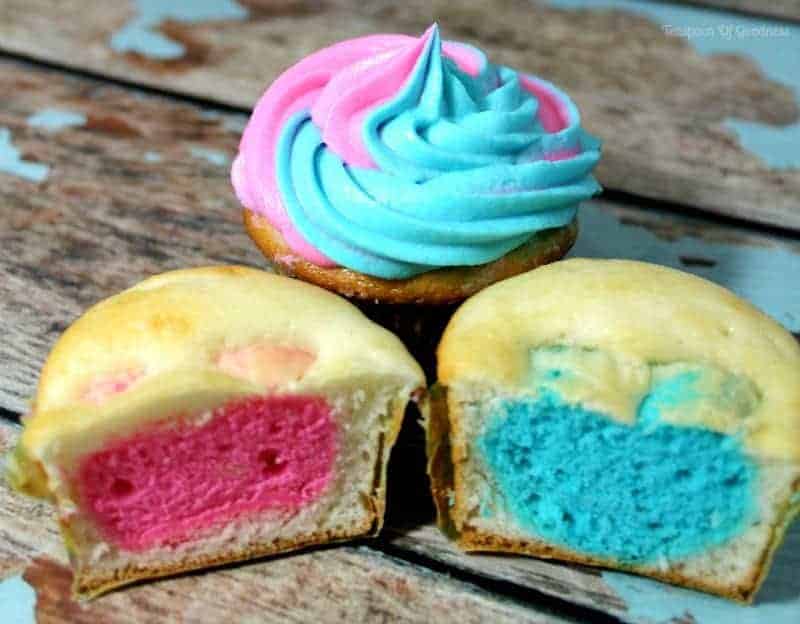 Pin