With Corbin's birthday happening this last week, I was in the mood to do some cupcake baking before the new little one arrived and the party. I knew I wouldn't be up for actually putting together a cake this year (if I was even home from the hospital yet), so I did plenty of practicing and experimenting beforehand. These cupcakes for kids were a hit! They are colorful, a tiny bit sour to get your taste buds going, and have a very kid-friendly design.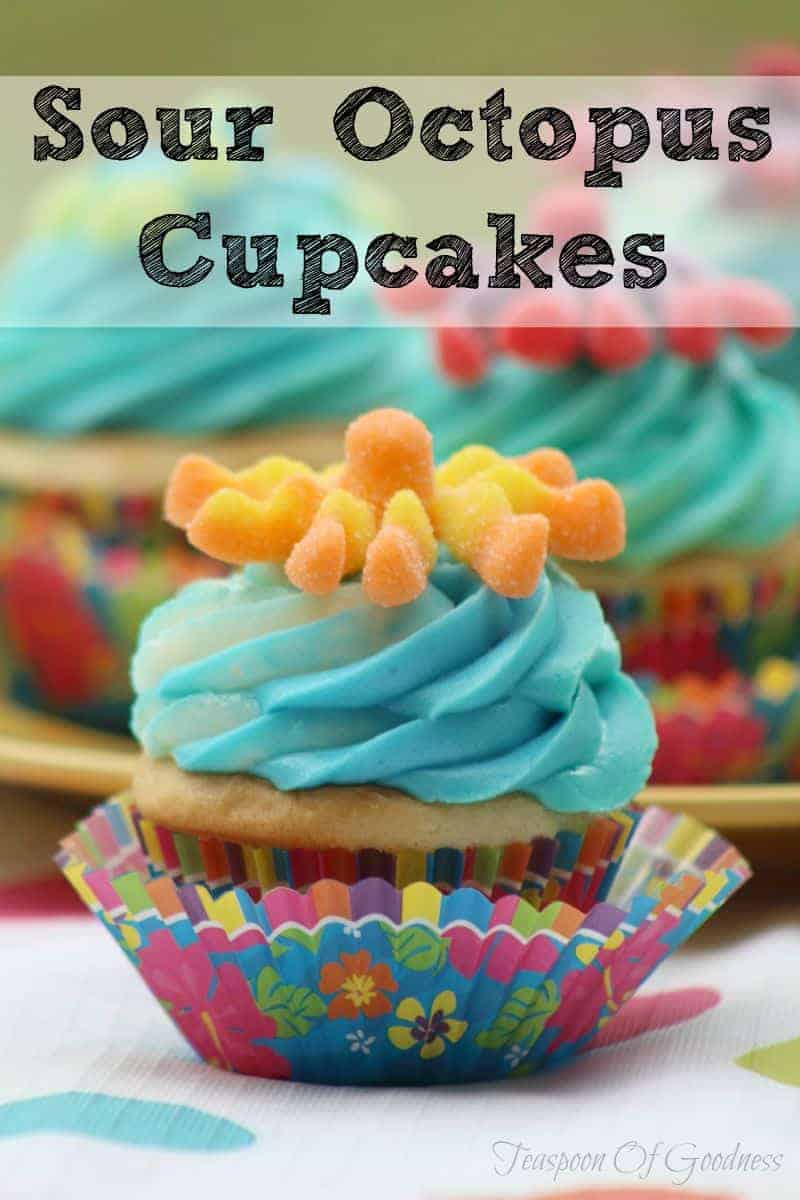 Pin
As I said, the kids loved these, and so did the adults. I think it can get rather boring eating the same thing over and over again at parties, which is why I was so happy to make these. Not to mention, these make a new mama happy! I need lots of yummy calories to help make this milk, so I was happy to try one or two of these.
The recipe itself is also fairly simple, and it's not something you will be slaving over the stove for. My favorite part of this recipe is how light and fluffy the icing is. I'm not a huge fan of heavy icing, and this hits the spot. My boys could eat icing all day long, no matter what kind it is, so it was nice to have something sweet that everyone loved!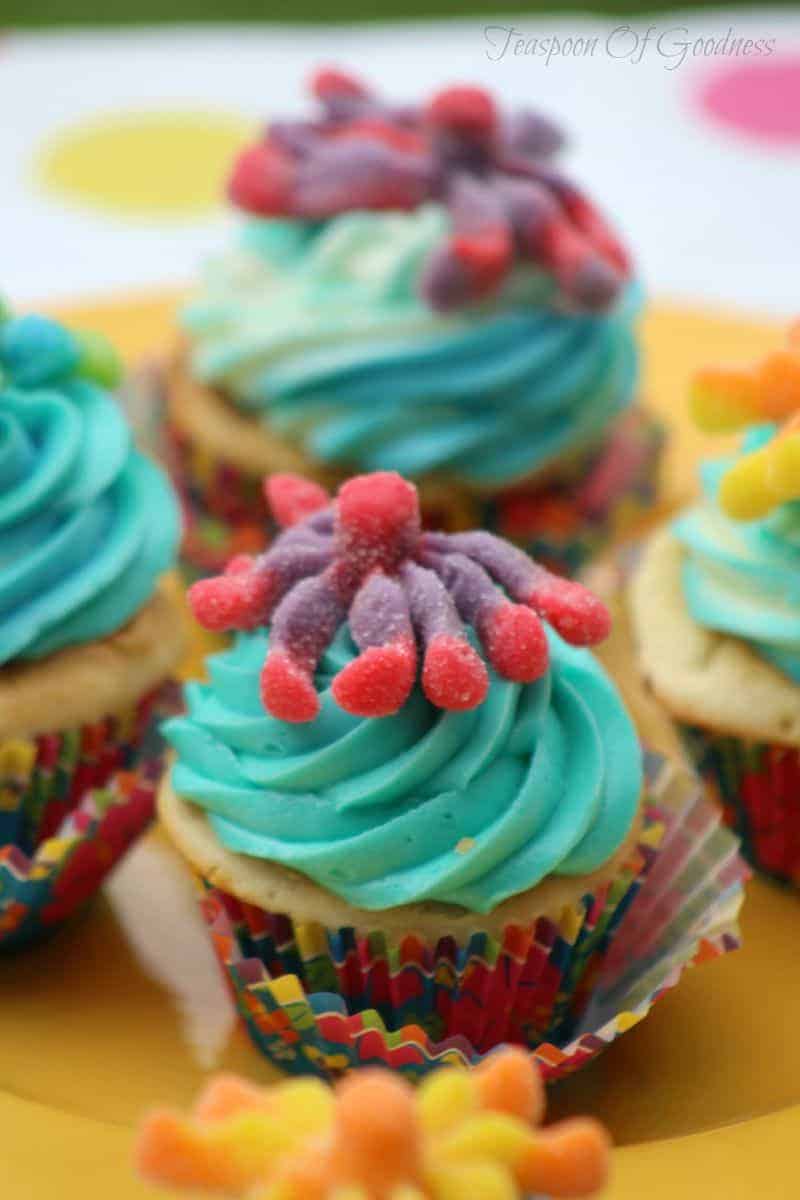 Pin
Sour Octopus Cupcakes For Kids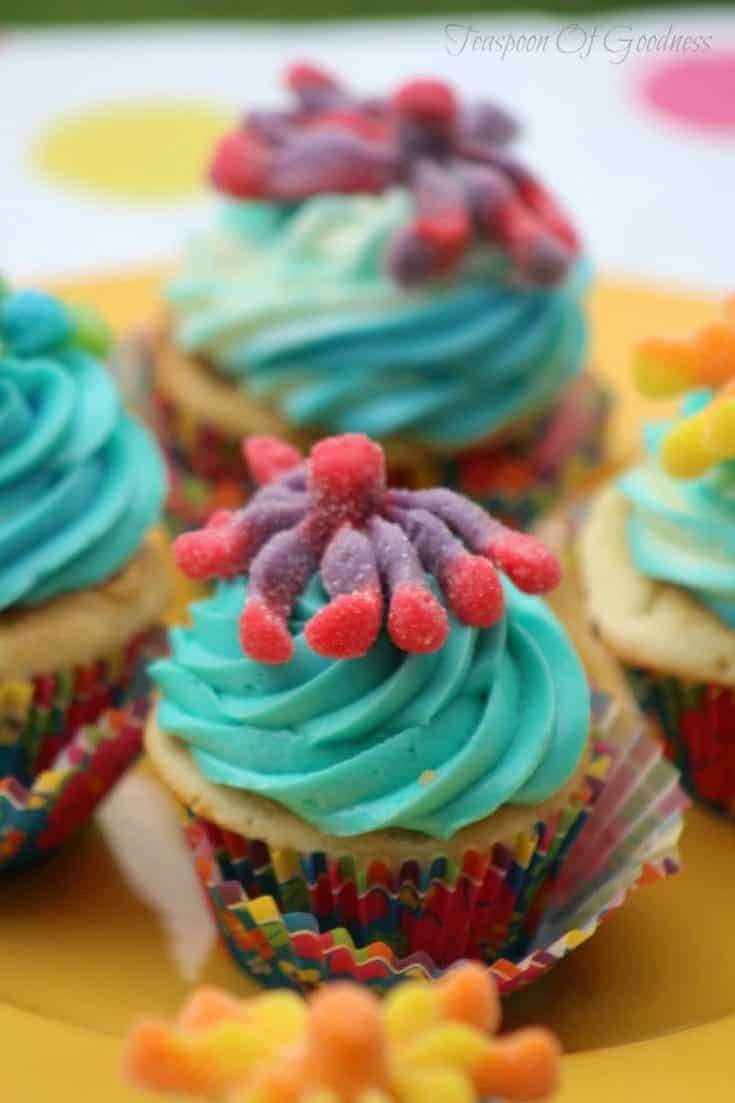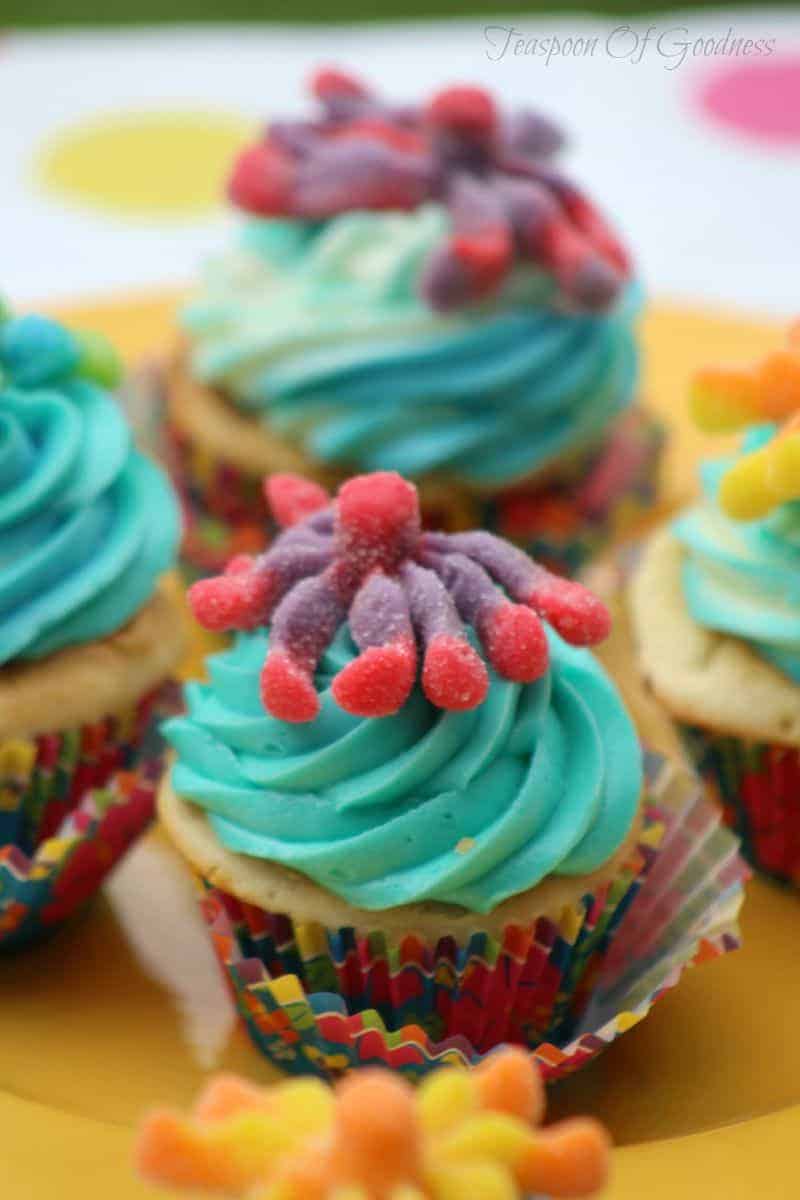 Sour Octopus Cupcakes
Prep Time: 30 minutes

Cook Time: 25 minutes

Total Time: 55 minutes
Ingredients
Cupcake Ingredients
1/2 C unsalted butter, room temp
2 egg whites
2 eggs
2 C flour
1 tsp baking powder
1/2 tsp salt
1/4 baking soda
3/4 C buttermilk
1 1/2 C sugar
1 tsp vanilla
Frosting Ingredients
1 C soft unsalted butter
4 + C powder sugar
4 TBSP heavy whipping cream
Blue gel food coloring
Citric Acid
For Assembly
One package of sour octopus candy
Instructions
Cupcake Directions
Preheat oven to 350 degrees.
Line the cupcake tins with paper liners.
Sift flour, baking powder, salt, and baking soda together in a bowl.
Beat butter on high for 30 seconds.
Add sugar and vanilla extract to the butter beating until well combined.
Add egg whites, and then eggs one at a time, beating well after each addition.
Alternate adding the flour mixture and buttermilk to the butter mixture; add 1/3 C flour mixture to the wet mixture followed by adding 1/3 C of the buttermilk; add 1/3 C flour mixture again then add 1/3 C buttermilk mix on low speed, add 1/3 C of flour and add the rest of 1/3 C of buttermilk mix in low speed until thoroughly blended.
Bake at 350 degrees for 20-25 minutes or until an inserted cupcake comes out
clean.
Allow to cool in the cupcake tin for 10 minutes.
Remove the cupcakes from the cupcake tin and completely cool on a wire rack.
Frosting Directions
Cream the butter and powder sugar until it looks light and creamy.
If it doesn't cream add several more drops of the heavy whipping cream.
Test to see if the frosting can form and hold a stiff peak. If not add more powder sugar 1/2 C at a time.
Add 1 TBSP citric acid. Mix well.
Test to make sure that the frosting can make and hold a stiff peak.
Divide the frosting equally into two bowls
The first bowl remains white.
Add several drops of blue gel food coloring to the second bowl and mix well.
Assemble a pastry bag with a 13 inch round frosting tip.
Scoop the blue frosting into a pastry bag staying on one side of the pastry bag. Then add the white frosting to the other side of the pastry bag.
Twist the open end of the pastry bag to push the frosting to the tip.
Test to make sure that the combination of blue and white frosting comes to the tip at the same time.
Frost cupcakes from the outside edge to the center of the cupcake.
To Assemble
Place the sour octopus on the top of the frosted cupcake.
If necessary you can use a small dollop of the white frosting as the "glue" for the octopus.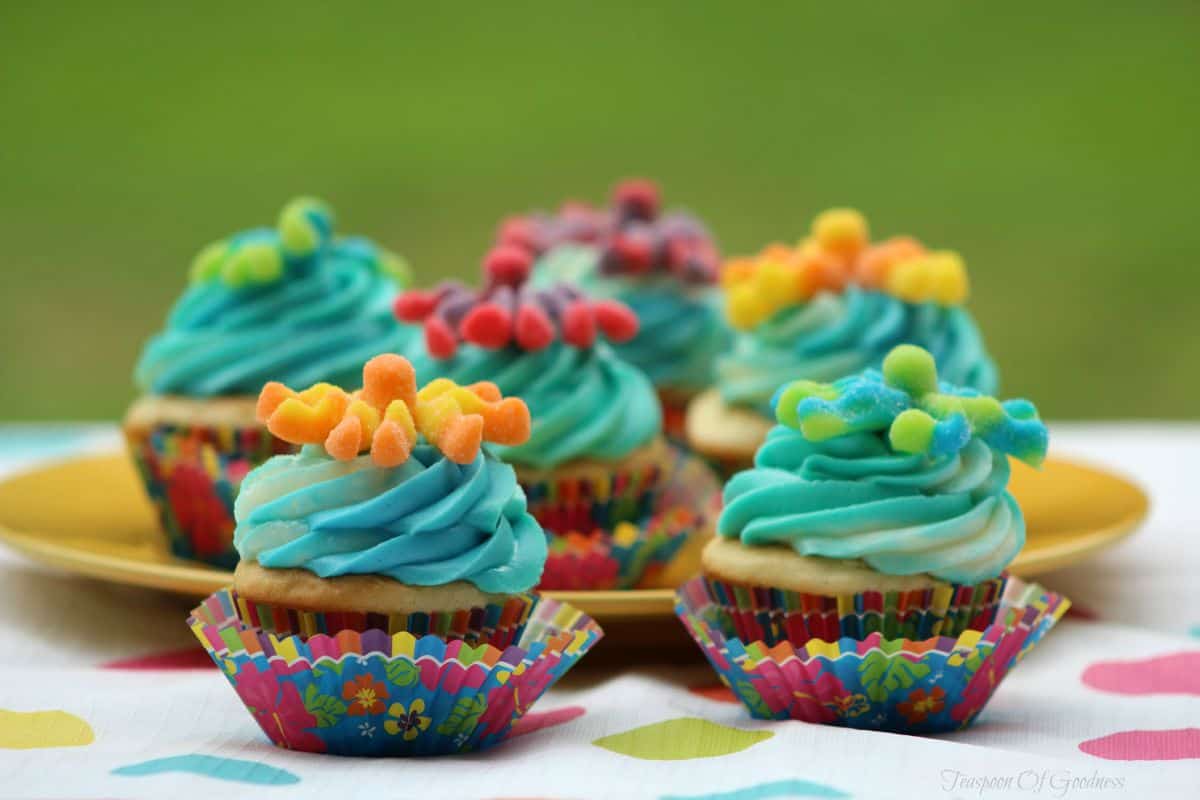 Pin
What are your favorite cupcakes for kids to make?
Looking for more kid-friendly birthday party treats?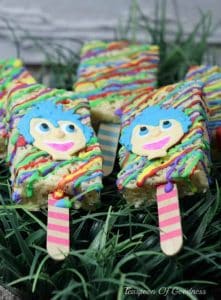 Pin
Minions Trail Mix – Fun Party Favor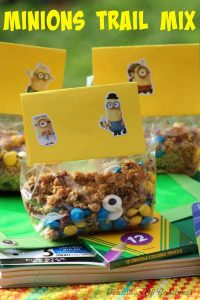 Pin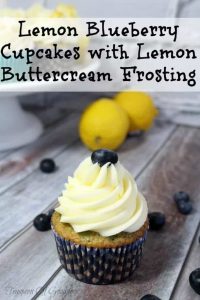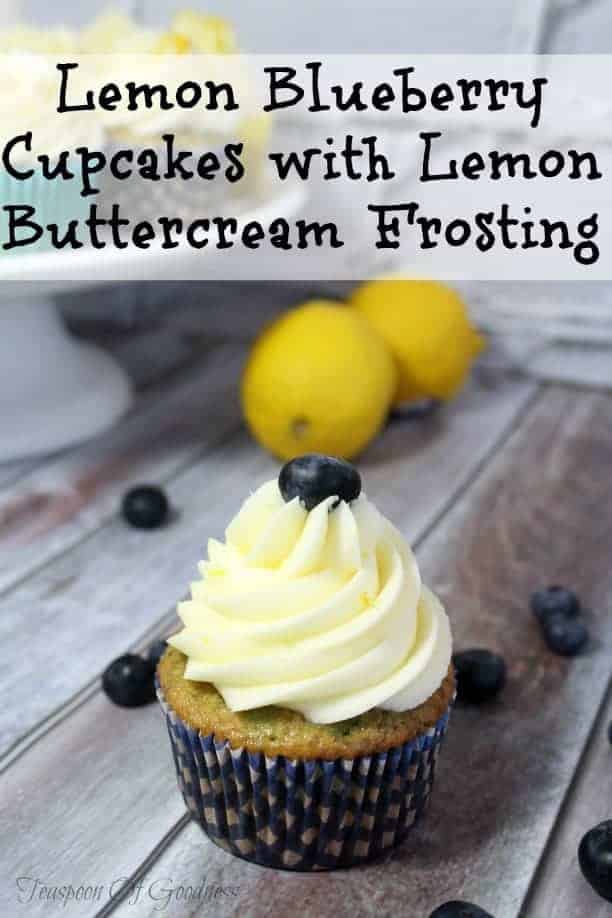 Pin