Each year, on February 5th, we formally celebrate World Nutella Day. But those of us in the know don't mess around with "official" holidays when something so special is at our fingertips!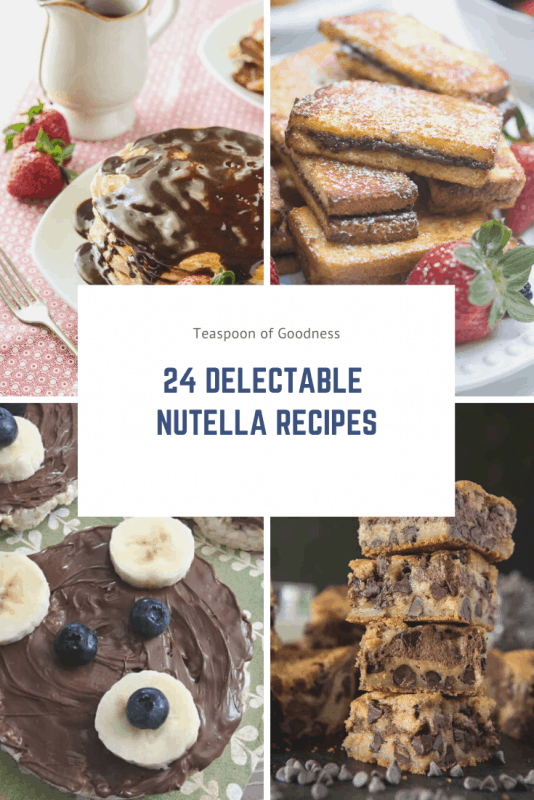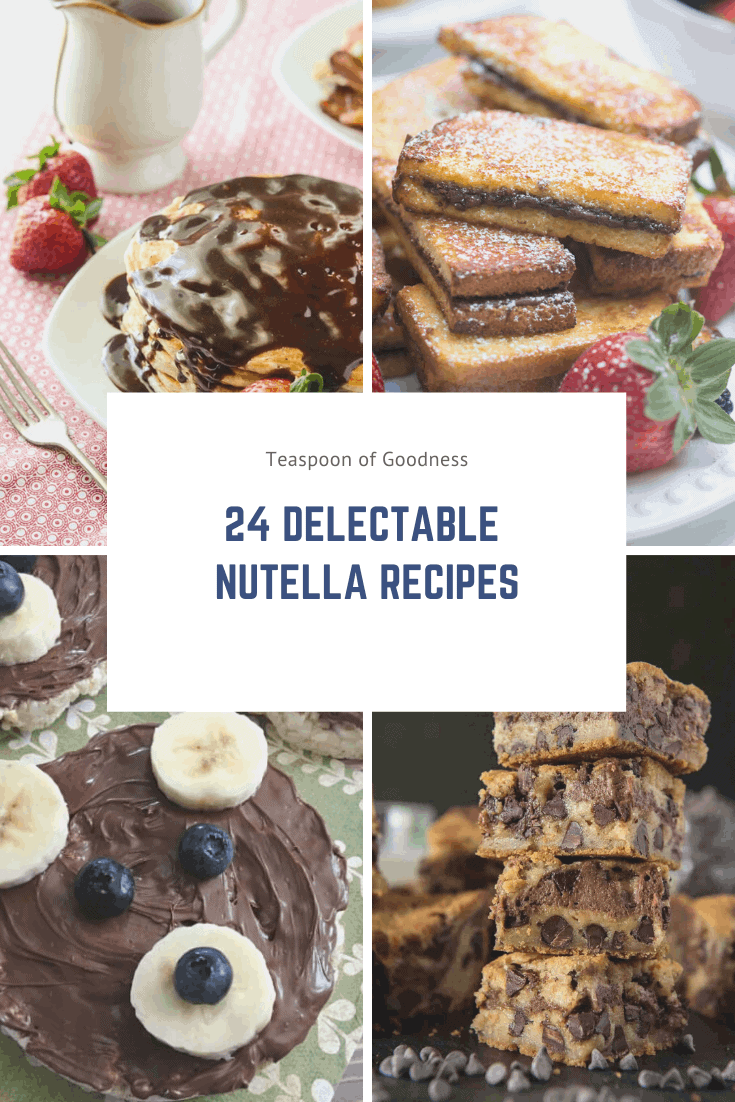 Pin
About Nutella
This magical mixture of hazelnuts, cocoa, milk, and other ingredients was first introduced in the 1940s by Italian company, Ferrero. It was actually born from a shortage of cocoa. Around that time, pastry makers would mix ground hazelnuts with the chocolate powder to extend its use.
These days, Ferrero uses 25% of the world's supply of hazelnuts – that's 70 million of these nuts from the hazel tree EACH DAY in the production of this sugary spread that's known for its amazing, creamy mouthfeel. In North America, Nutella is produced in Canada, and globally, it's available for consumption in an impressive 160 countries.
Easy Nutella Recipes
Whether you prefer to eat Nutella straight from the jar (we won't tell) or your need for the world-famous hazelnut confection is a bit more sophisticated, we've gathered up 24 delectable Nutella recipes to satisfy your sweet tooth.
Try them one, or try them all, these rich recipes are perfect for family gatherings, a rare treat, or a midnight snack. Below you'll find ideas for indulgent breakfasts, fancy school snacks, elevated desserts, and even boozy versions of soda shop faves.
So skip the tiny Nutella jars and hit the big box store to stock up on jumbo tubs of this irresistible condiment, because you're going to need a lot of it!
Read on to tempt your tastebuds!
21 Delectable Nutella Recipes
---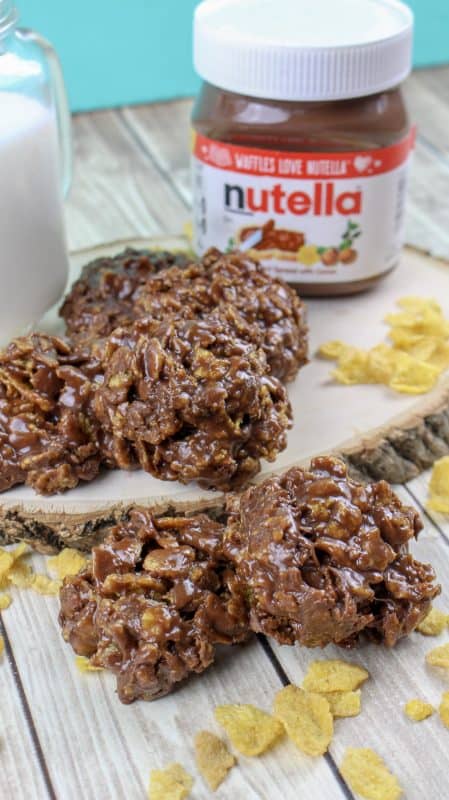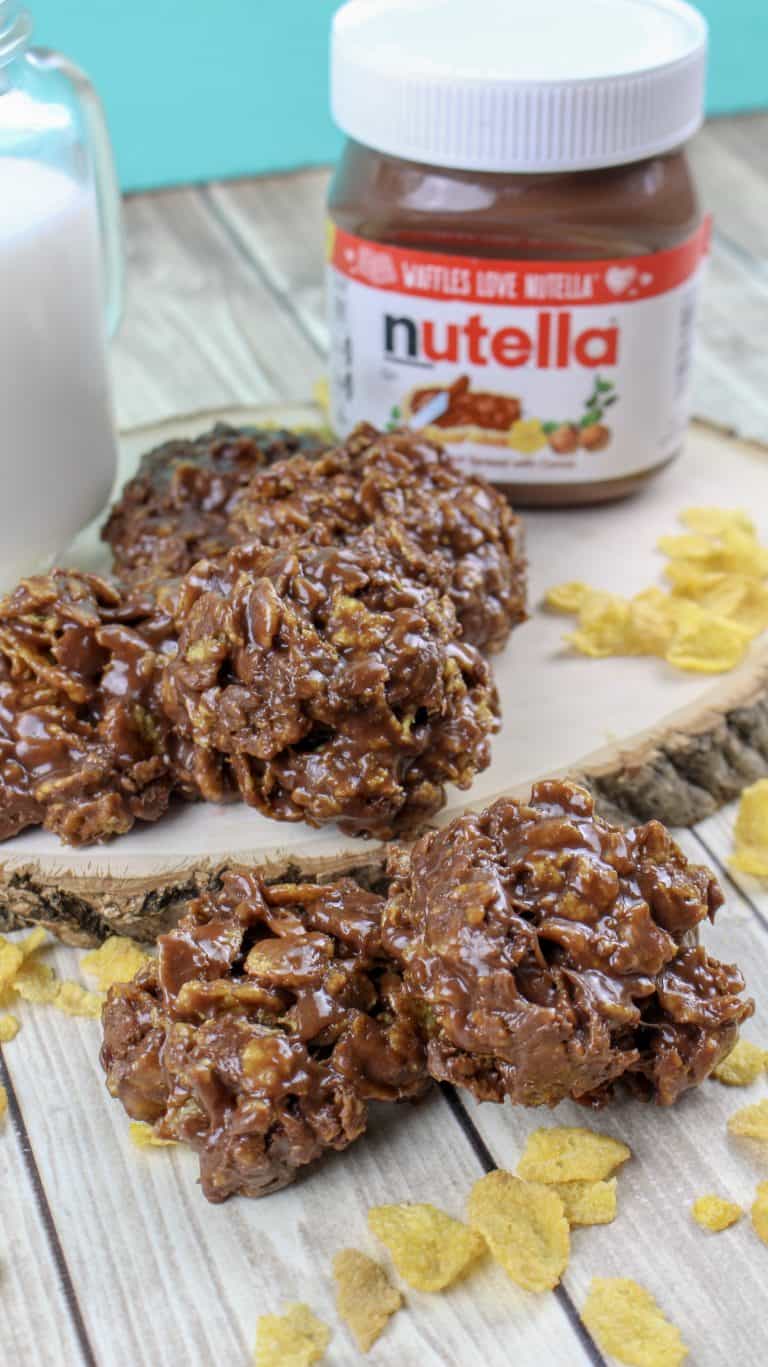 Pin
Shop for your Nutella in your favorite grocery store, or buy it online from Amazon.