I love fun snack ideas for my kids, and this Three Bears Nutella Snack is a great idea.  Using some common ingredients, I can easily build a fun bear face for my kids to enjoy.  This is ideal for a fun after school snack, or just to create a great snack to go along with story time.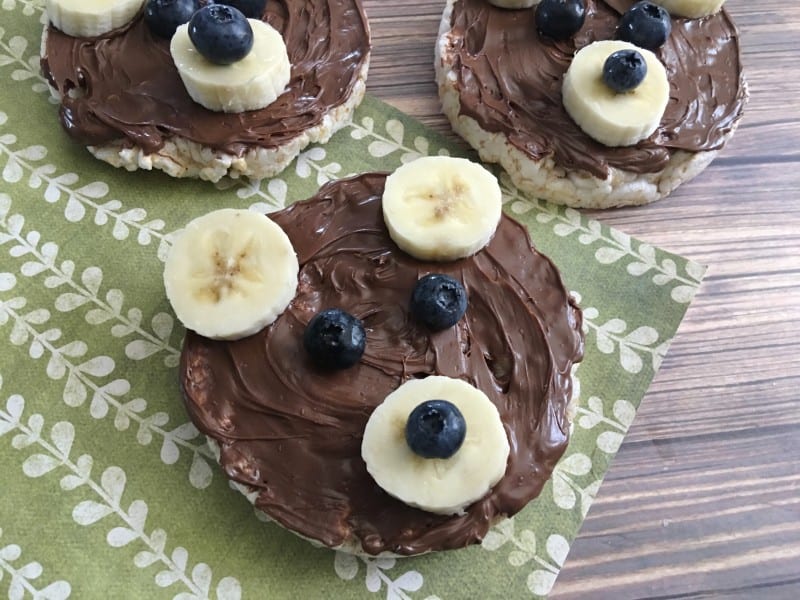 Rice cakes have always had a bad reputation, but they are an amazing carrier for other great ingredients.  Since Nutella snack ideas are usually so high in calories, it's a nice treat to see something that uses our favorite spread in a little healthier way.  You can easily create a fun snack with a healthy base and topping using just a little of the Nutella Spread to add flavor and glue to hold your fruit.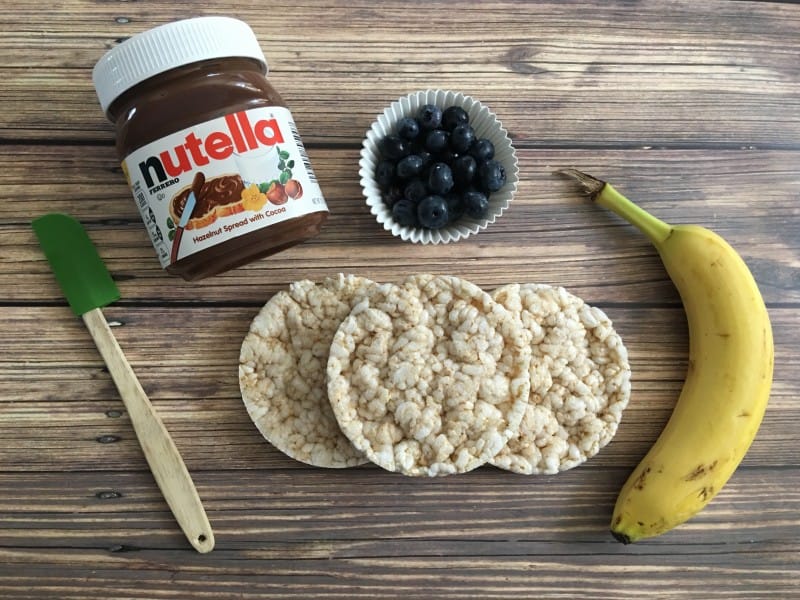 We love the combination of blueberries and bananas with the Nutella spread, but you can use any fruit to create this face.  Orange segments, blackberries, raspberries, strawberries, kiwi and more can all be substituted to create a cute Three Bears face on your rice cake snacks.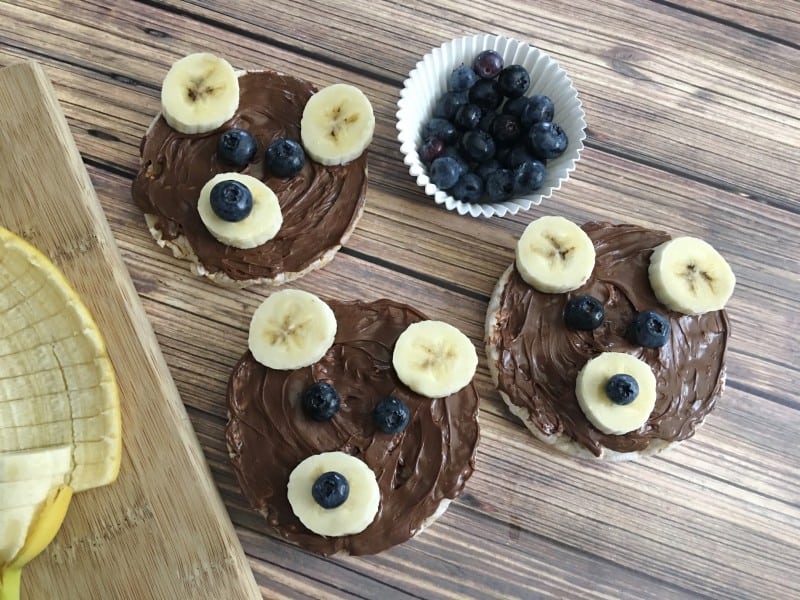 Have fun making this Nutella snack for your kids to enjoy.  Let them help you make this fun Three Bears Nutella Snack or surprise them with a special treat after a long day at school!
Three Bears Nutella Snack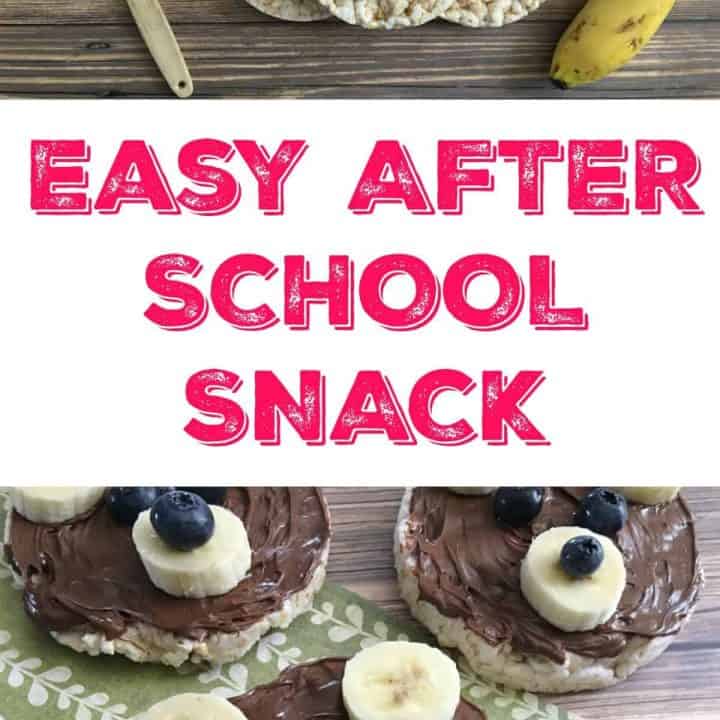 Three Bears Nutella Snack
Ingredients
Rice cakes
Nutella hazelnut spread
Bananas
Washed blueberries
Instructions
Use a spatula to spread a couple tablespoons of Nutella onto each rice cake
Slice a banana into 1/4" pieces, place three on each rice cake, two for the ears, and one for the nose
Now place two blueberries in the center of the rice cake for the eyes and one onto the banana nose (use a little bit of Nutella to keep it in place)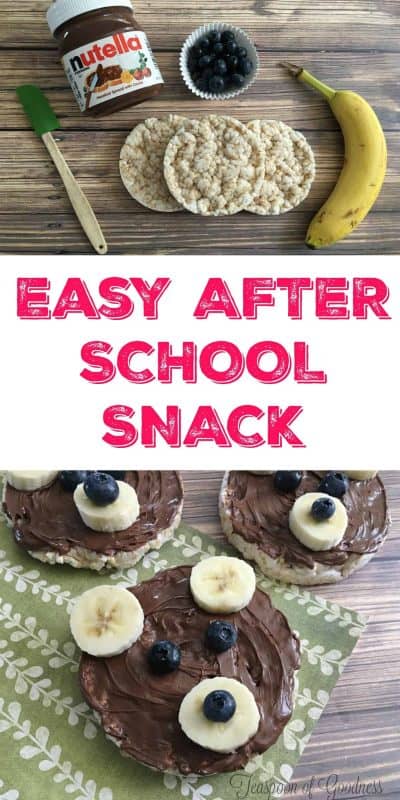 Visit Teaspoon Of Goodness's profile on Pinterest.