When the weather gets hot, there is nothing quite as satisfying and refreshing as an icy, flavorful popsicle. These delicious treats just scream summer and take us right back to our childhoods, but luckily we can update this mint berry popsicle recipe a little and avoid all the added sugar and artificial flavors to make this not only a delicious treat but a healthy one, too!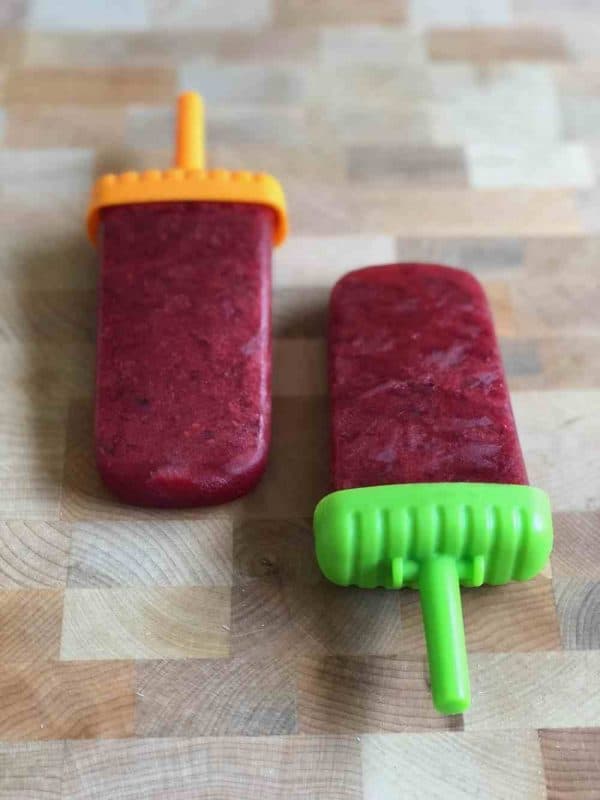 Pin
To make these quick and easy mint berry popsicles you will need: frozen berries, peppermint extract and water.  
The whole family will love this mint berry popsicle. The berry flavor is bright and sweet, and it makes the popsicle an appealing deep red color that's very appetizing. This makes it a big hit with kids. The mint, though, makes this treat a little more sophisticated and delicious for the grown-ups as well.
When you're browsing the frozen food aisle at the grocery store, you may notice several popsicle boxes that have labels on the front proclaiming they contain "real fruit." A closer examination, though, usually reveals that they may contain some natural fruit flavoring, but most are also loaded with sugars and artificial fruit flavorings as well.
When you make this at home, you completely control the ingredients, so you can make sure it's a wholesome treat that does not contain any unwanted additives.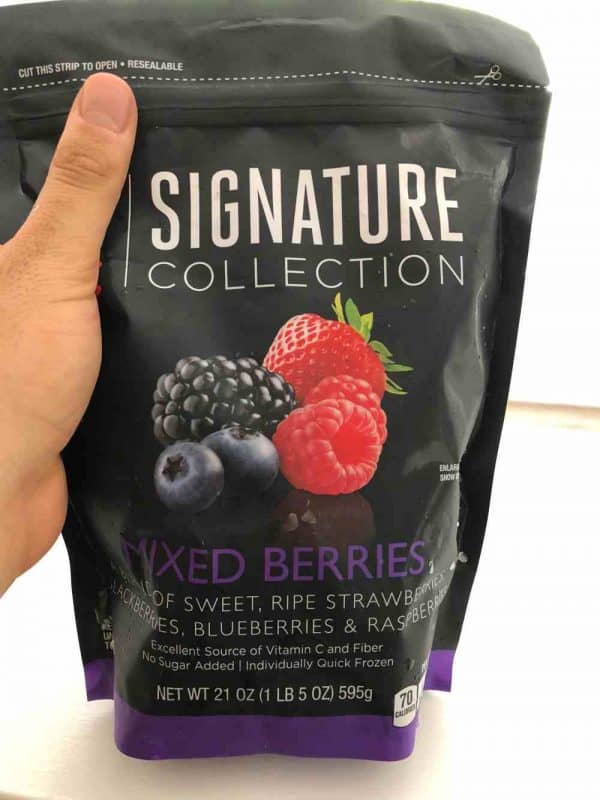 Pin
On top of that, the homemade versions are a fraction of the cost of the store-bought versions, and they are so easy to make. With just a few minutes of prep, you can make a whole week's worth of popsicles that are ready to pop out of the freezer any time you need a little refreshment.
How to Make Mint Berry Popsicles
All it takes to make these is a blender (any on this best blender guide will do) and some popsicle molds. If you don't have popsicle molds, you can also use an ice cube tray with toothpicks to make bite-size popsicle treats. Really, the molds are very affordable and can be reused over and over, so if you are going to be making popsicles on a regular basis, they're worth the investment!
The ingredients are simple. All you need is two cups of mixed berries, two cups of water, and a ¼ teaspoon of peppermint extract. Be sure not to add more peppermint extract than called for. It's a powerful flavor, and you can end up with popsicles that taste like toothpaste if you aren't careful!
This basic recipe is ready for your modifications. Add some lemon juice for a tart, bright flavor that really shines through with the mint. If you have a favorite berry, you can use it by itself instead of mixing. Try strawberry-mint, blueberry-mint, and raspberry-mint for some great flavor options. If you want to make it a little sweeter, try adding a banana instead. Using half berries and half pineapple can give it a tropical flair.
Make this up on the weekend and pop them in the freezer overnight to have mid-day snacks or after-dinner dessert all week long. These are so good that you may find yourself keeping them around even when the weather cools off!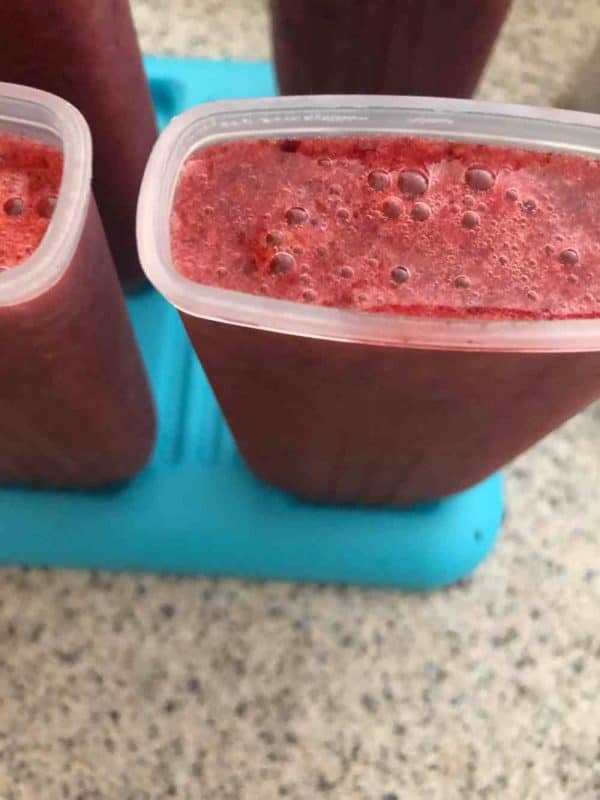 Pin
Quick & Easy Mint Berry Popsicle Recipe
Parents looking for a fun after school snack won't be disappointed with these fun mint berry popsicles.  Homemade popsicles are easy to customize for your personal flavors and are easily made up on weekends for a week long treat.
Ingredients
2 cups mixed berries
2 cups water
¼ tsp peppermint extract
Instructions
Add berries, peppermint extract and water to blender and blend.
Blender until smooth or keep a few chunks, as preferred.
Do a taste test and determine if more peppermint extract is preferred.
If so, add in ¼ tsp increments to avoid making it too "minty."
Pour into popsicle molds (makes around 6 popsicles) and freeze overnight.
Mint Berry Popsicle Recipe Tips
Using mixed berries is a fail-safe way to do this recipe, but you can also use whatever berries you want.
You can also use fresh berries if you want and the process stays the same, it just may take a few hours longer to freeze completely.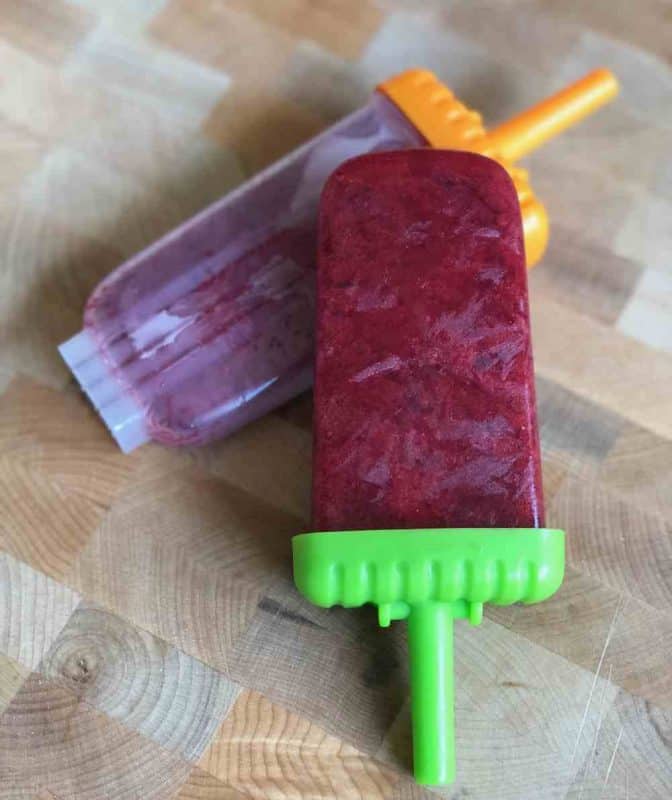 Pin
If you enjoy this Mint Berry Popsicle Recipe you might also enjoy: