This S'mores Fudge is a great choice for serving up alongside your favorite holiday treats or simply making to gift to your friends and family this year. Typical fudge recipes are decadent sweet treats that are often served around the holidays, but this twist on a classic chocolate fudge recipe is a new one to include in your candy-making list this year.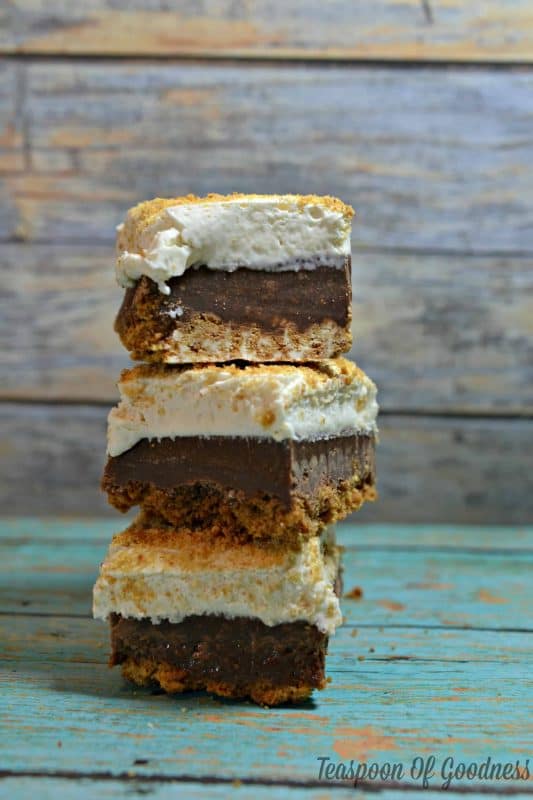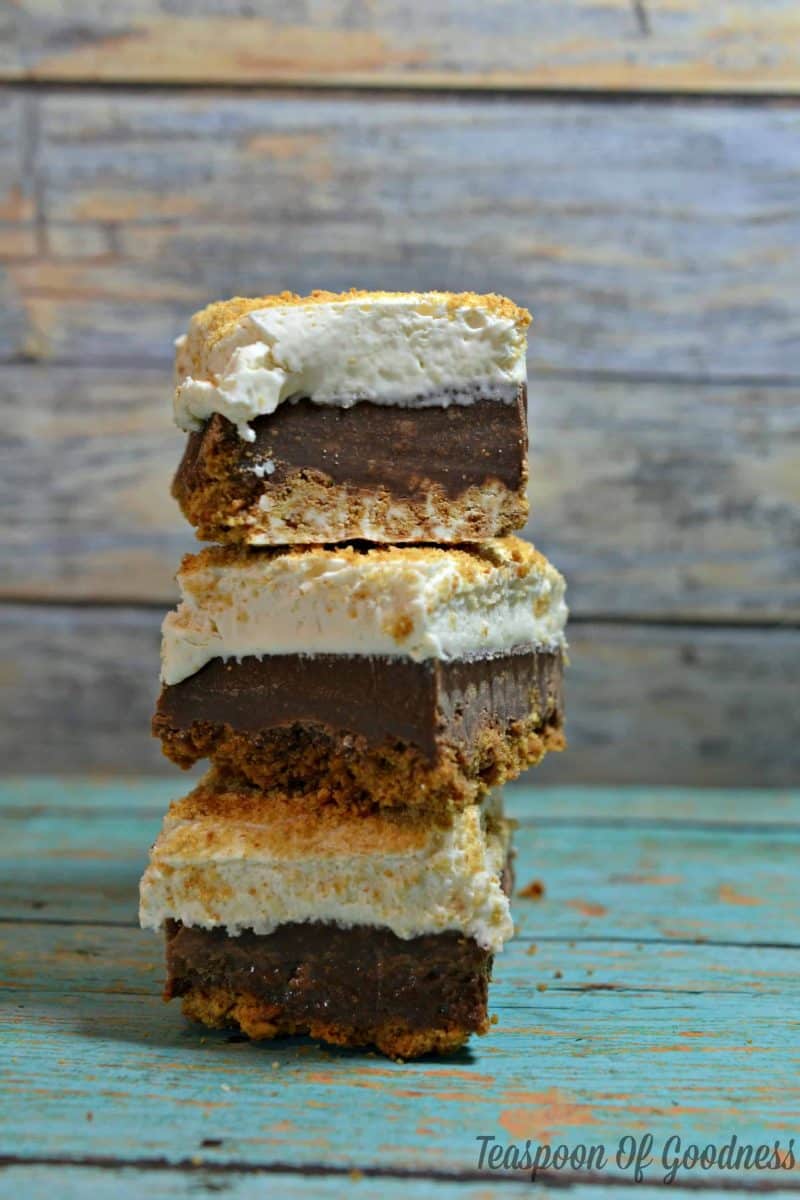 Pin
Kids always love the delicious combination of chocolate, Graham crackers, and marshmallows. This simple layered S'mores fudge brings a bit of their favorite campfire treat to a whole other level.
You start with a basic Graham cracker crust. Have your kids get involved by helping you crush the Graham crackers, or you can purchase crumbs already crushed. This combines with butter and gets placed in the bottom of your pan to create the crust of your S'mores fudge. The middle chocolate layer is a truly delicious and rich chocolate that is simple to make, but the top layer of marshmallows is what really makes this a true Smore's Fudge.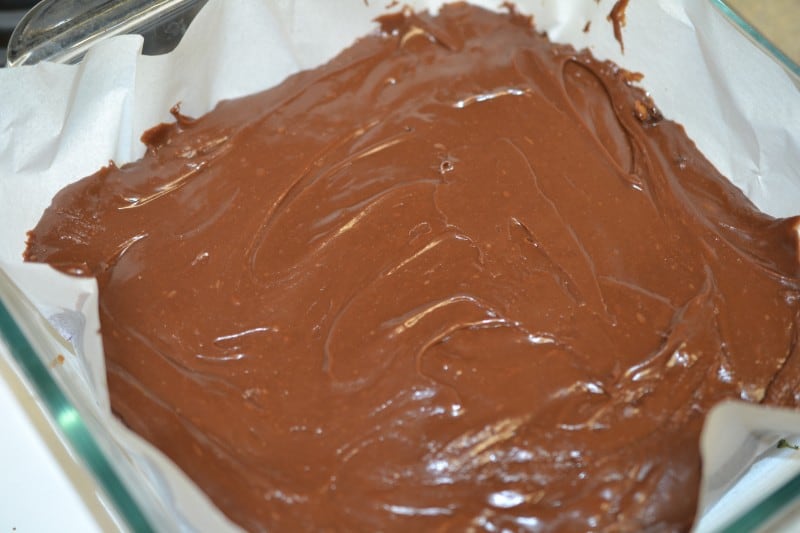 Pin
Slicing this delicious S'mores fudge into squares to gift to your friends and family will most likely leave you sneaking bites here and there. Unlike many chocolate fudge recipes, this isn't overpoweringly sweet. In fact, it is just right. The mix of Graham cracker crumbs, chocolate, and marshmallow fudge make this the perfect delicious homemade candy treat to make for your friends, family, and loved ones.
S'mores Fudge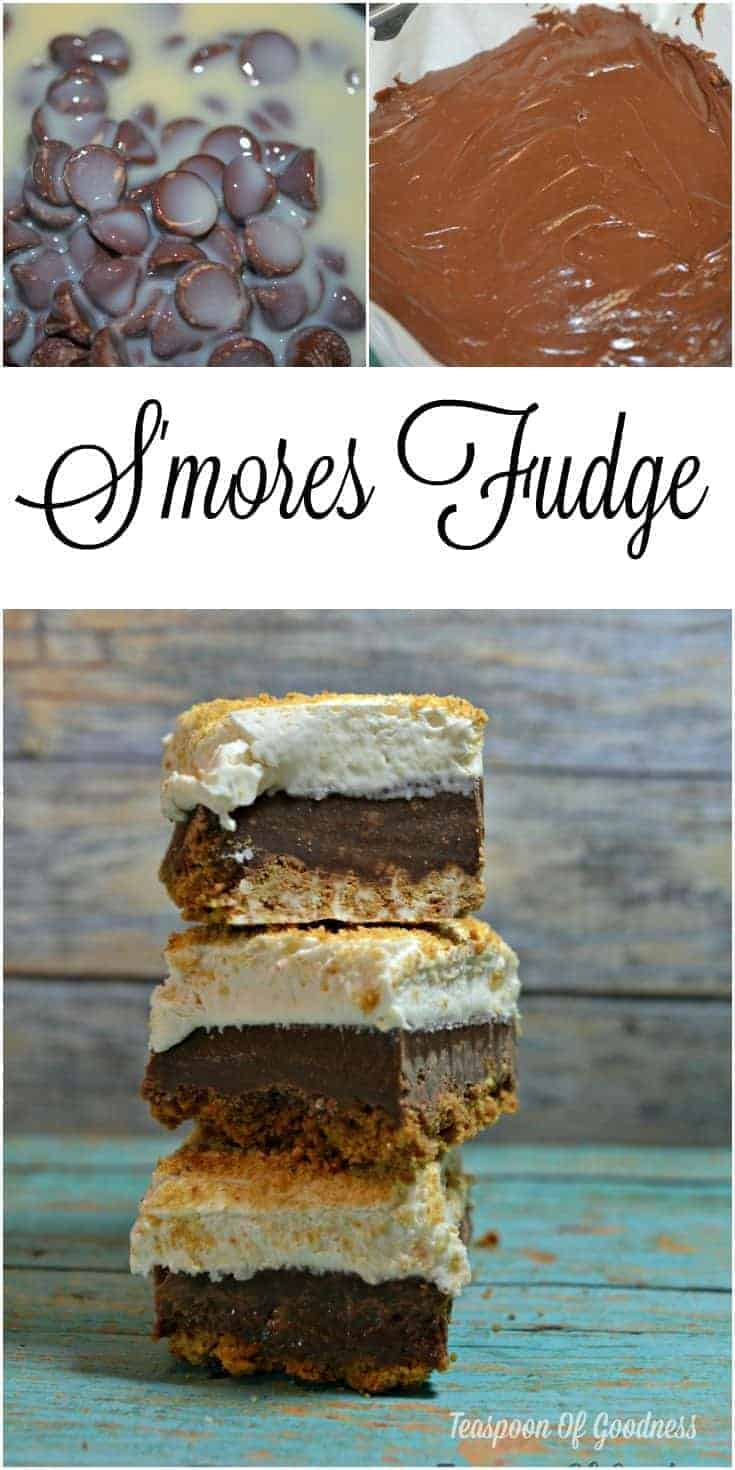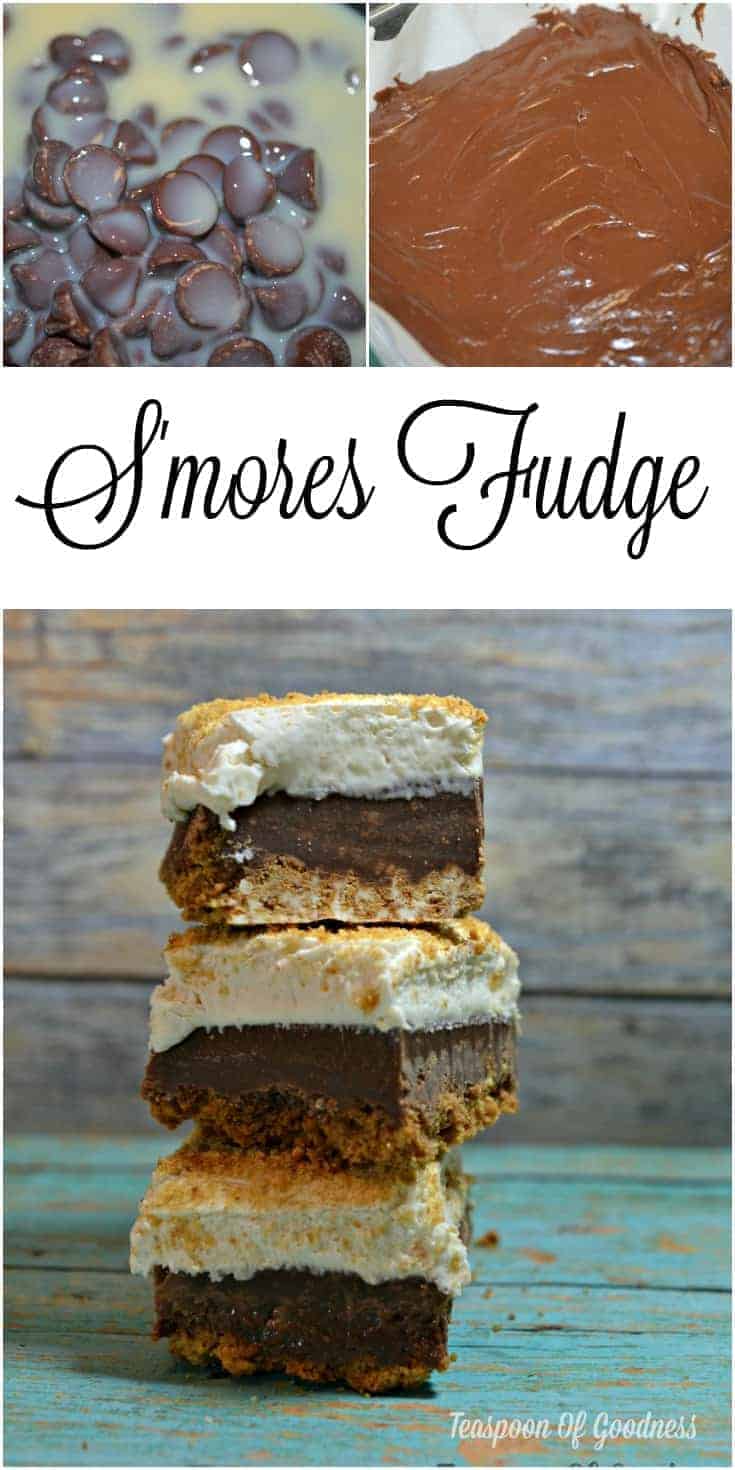 Yield: 24
S'mores Fudge
Prep Time: 15 minutes

Cook Time: 20 minutes

Total Time: 35 minutes
Ingredients
Crust
1 Sleeve of Graham Crackers
¼ cup sugar
2 tbsp butter, melted
Chocolate Layer
1 ½ cups milk chocolate chips
½ tsp vanilla extract
½ a can of sweetened condensed milk
Marshmallow Layer
1 cup white chocolate chips
Between ½ - ¾ cup marshmallow fluff **
½ a can of sweetened condensed milk
Instructions
Preheat your oven to 375.
Use parchment paper to line an 8x8 pan.
In a baggie or in a shallow container, crush up 1 sleeve of Graham crackers. Add in ¼ cup of sugar and mix.
Spoon out a little bit of mix to sprinkle on top of the fudge later. Pour the melted butter in with the rest of the mix and pour into the baking sheet. Press down to form a crust.
Bake for 15 minutes to get it nice and toasty.
In a small sauce pan, add the milk chocolate chips, vanilla extract and ½ a can of sweetened condensed milk. Stir consistently until it is fully melted.
Pour the chocolate over the graham cracker crust.
In your sauce pan (I just used the same one again), add your white chocolate chips, marshmallow fluff and sweetened condensed milk. Again, stir consistently until it is melted.
Pour over the milk chocolate mixture.
Sprinkle with your leftover crushed graham crackers.
This is the hardest part, place in the refrigerator and let it set. I let mine harden overnight.
Lift out the parchment paper and slice. The parchment paper makes this so easy!
Notes
** Marshmallow fluff is a pain to measure. Just eyeball it!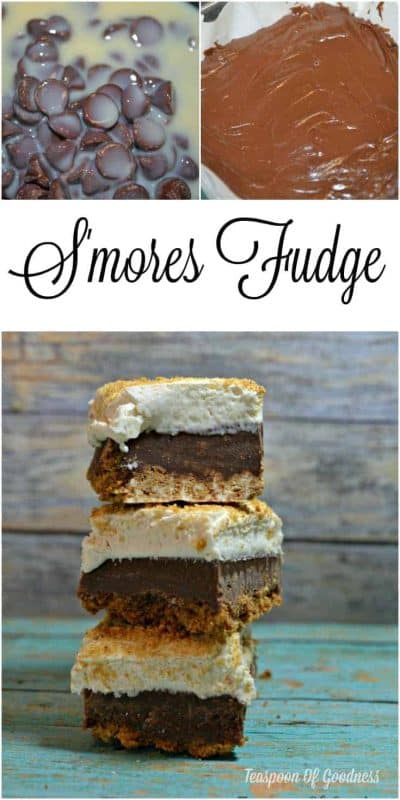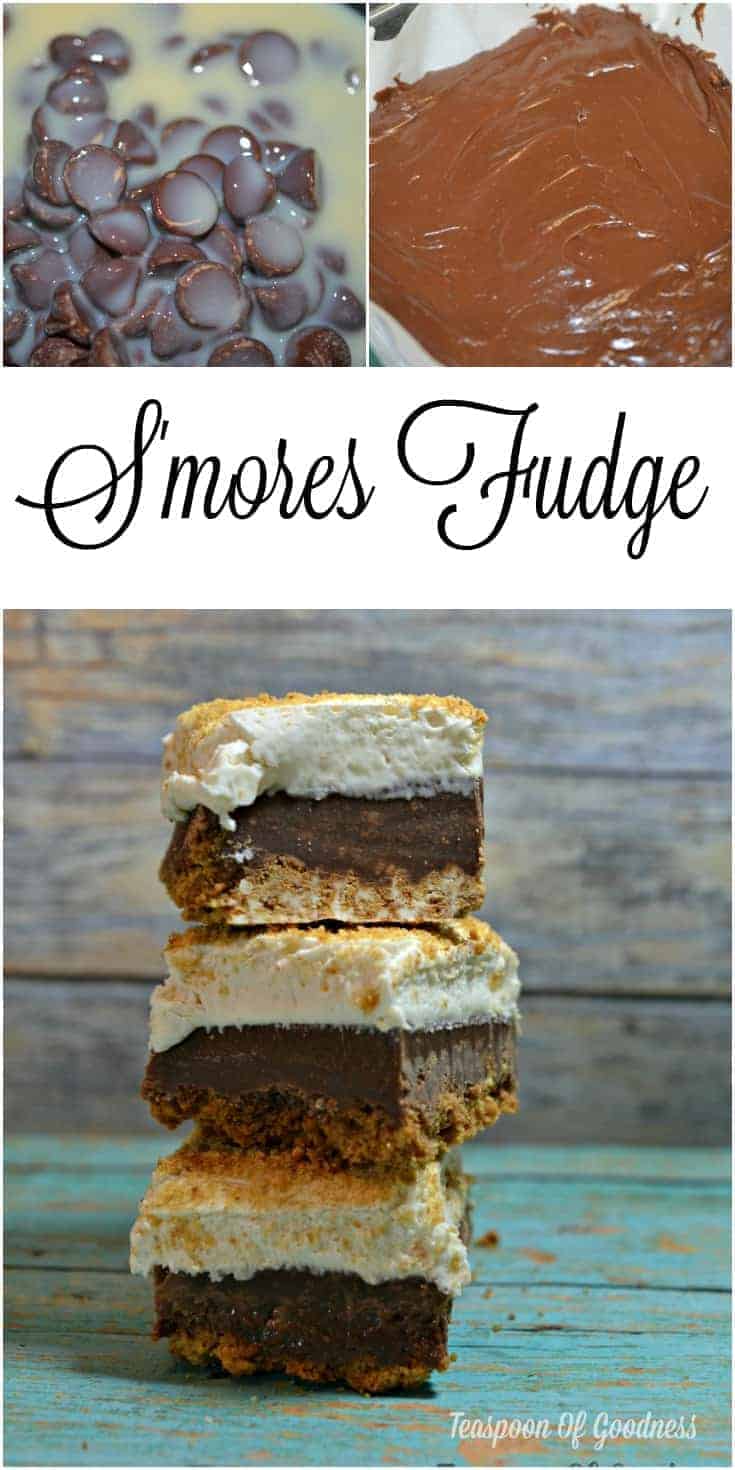 Pin
You might also enjoy these other decadent desserts.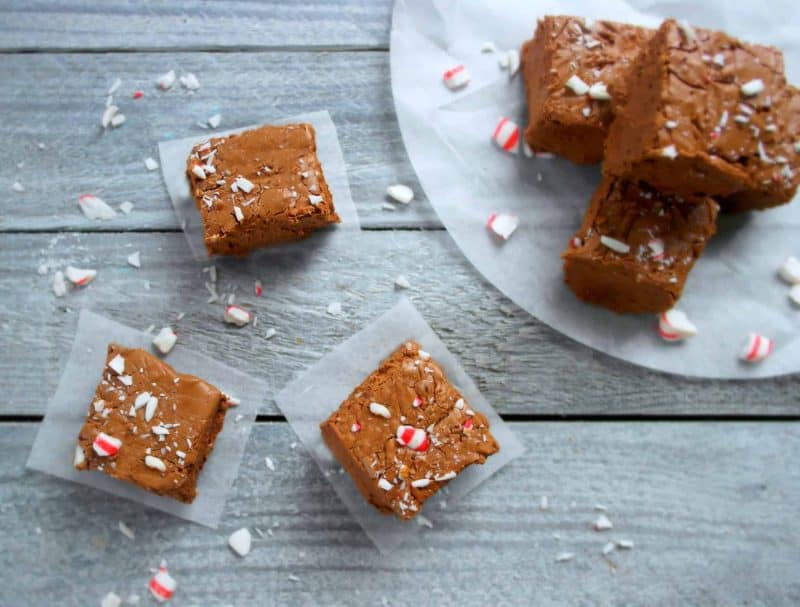 Pin
Semi-homemade Turtle Fudge Brownie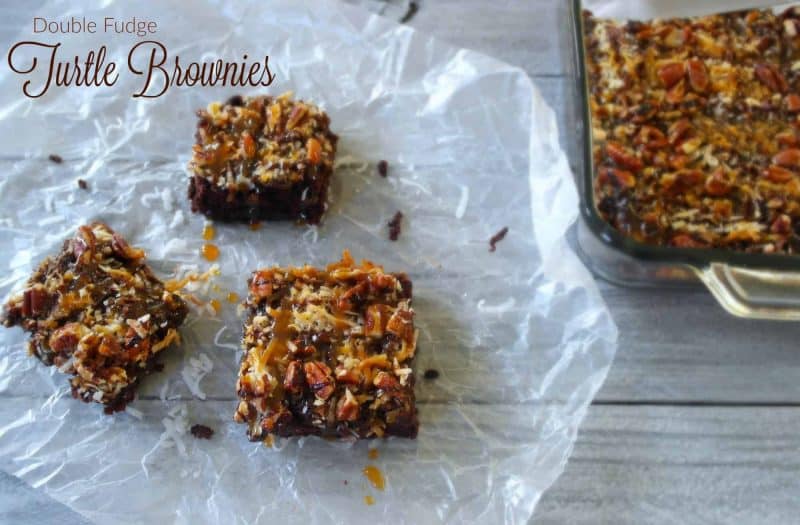 Pin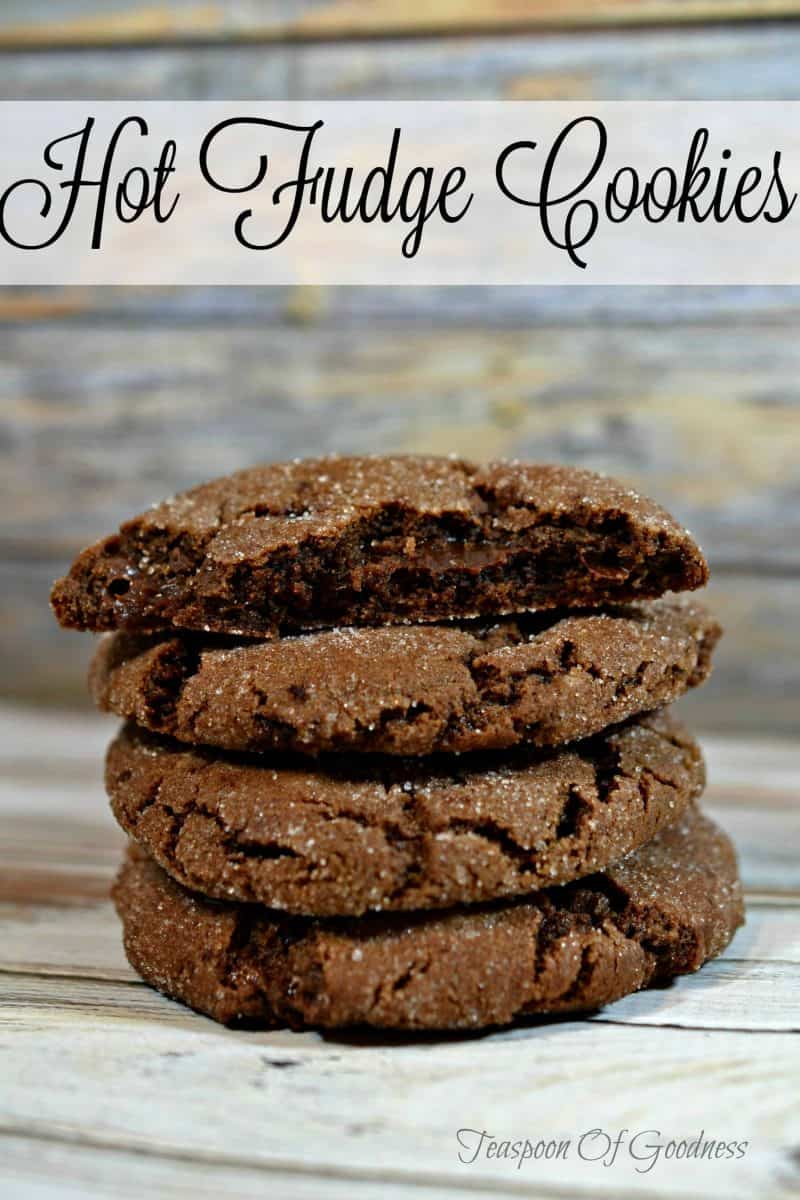 Pin
Visit Teaspoon Of Goodness's profile on Pinterest.