This shop and recipe for Peppermint Mocha Fudge have been compensated by Collective Bias, Inc. and its advertiser. All opinions are mine alone. #DelightfulMoments #CollectiveBias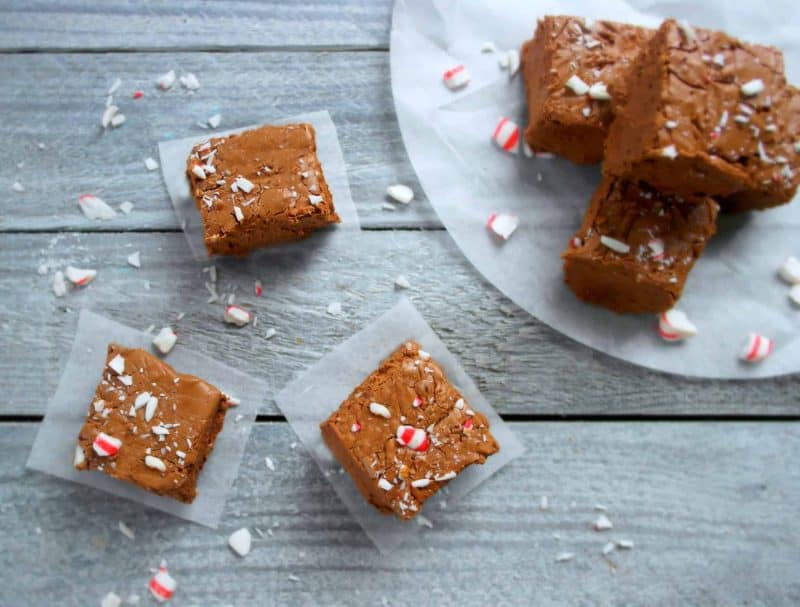 Pin
Delicious Addition to Your Coffee
I am a huge fan of coffee. Many of you know that we recently welcomed a new baby boy into the family. That means that I'm drinking even more coffee than usual. One of my favorite parts of the year is when International Delight releases their holiday flavors available at Walmart. Hands down, they have the best flavors for the holiday, and I can't seem to get enough.
I start my day with two cups of coffee if that gives you any indication of how much I love International Delight's holiday flavors. It's definitely a tie between Peppermint Mocha and Pumpkin Pie Spice for being my favorite holiday flavors. My husband prefers the Sugar Cookie coffee creamer from International Delight, and I have to agree that it is yummy as well.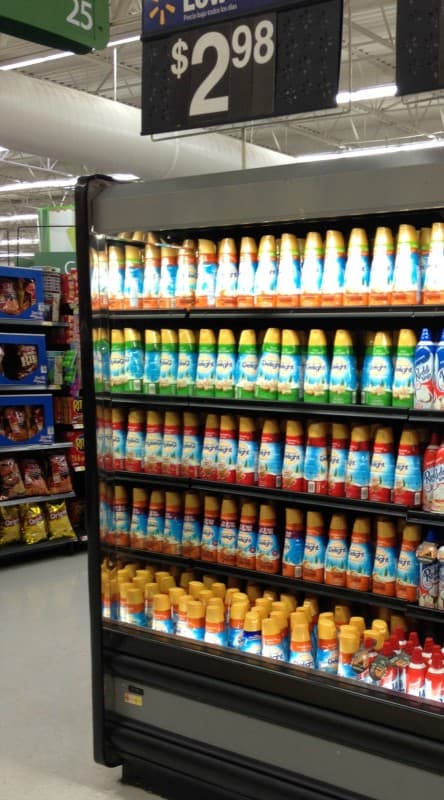 Pin
Another passion of mine is having people over during the week just to catch up and chat. Anyone who comes over to my house knows that I love coffee creamer, and I have at least one of their favorite International Delight flavors. A favorite of my guests is the Pumpkin Pie Spice, Vanilla, or Caramel, so many good flavors! Don't you agree? I know my guests do.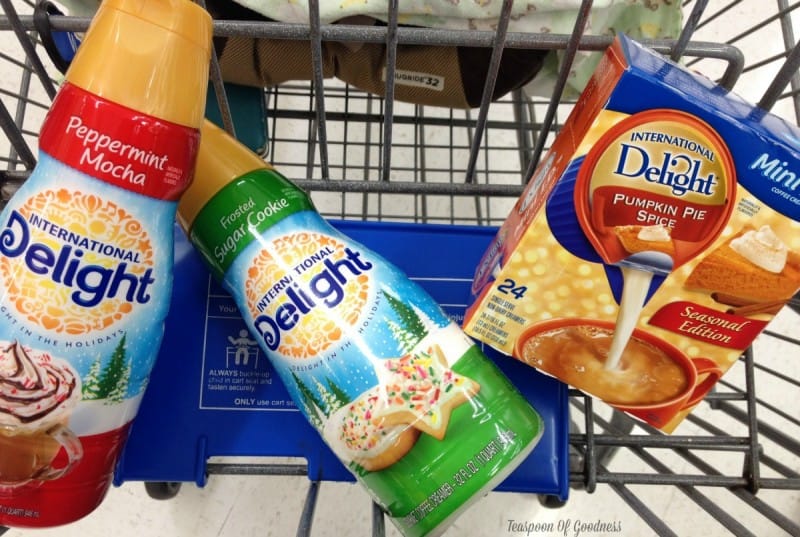 Pin
Delicious Ingredient for Fall Fun
Since I love the holidays and everything that goes with them, we often try to spend as many holidays with my parents as we can. I came from a family of holiday lovers. My mom loves Christmas, and it's her favorite time of year. She decks the house out like mad and makes a goodie tray that is drooled over every year. Piled high with a variety of Rice Krispy treats, hard candy, cookies, and fudge.
Peppermint fudge has long been a tradition on her goodie tray, and this year I decided to change it up and make it my way. I used International Delight to help me flavor this Peppermint Mocha Fudge. I did a test run on family pre-holidays, and I wondered if they would taste a difference. They didn't! They actually loved my fudge just as much as they loved my moms.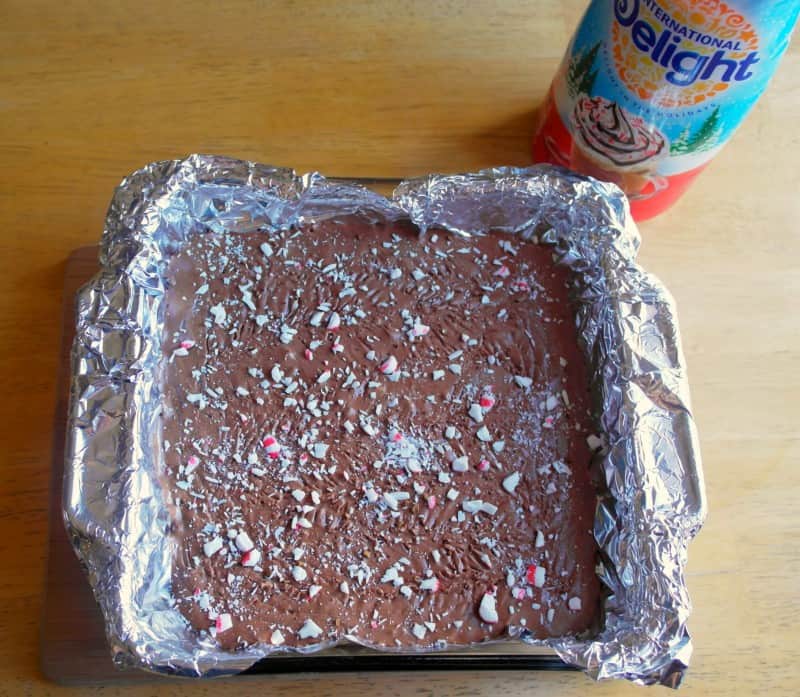 Pin
This was important to me because I want to be able to cherish the goodie tray tradition for many years to come. My family loves the goodie tray, and I look forward to them drooling over it for many years to come.
Incorporating International Delight Into Your Holiday
As you can see, International Delight is a special part of our lives around the holidays and my every day. Whether I'm using it in my coffee or in my desserts, I love every minute of it. I love enjoying Pumpkin Pie Spice, Peppermint Mocha, and Frosted Sugar Cookie around the holidays; each flavor is so decadent and yummy.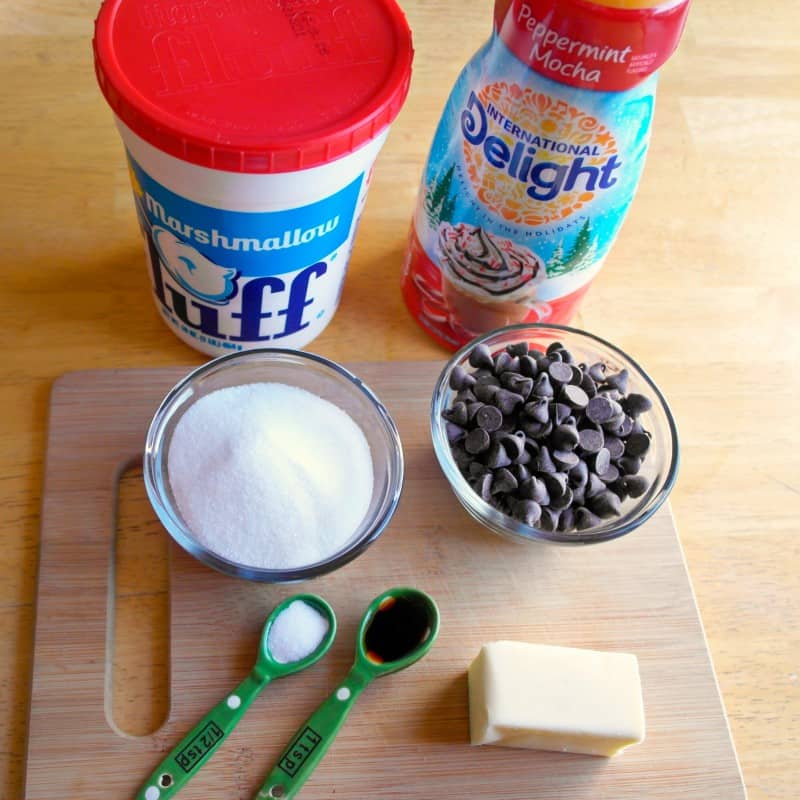 Pin
I've also been known to stock up on the holiday flavors from International Delight and freeze them. Just a little secret to enjoying these yummy flavors all year long. Don't forget to stock up on single creamers from International Delight too! These are perfect for on the go.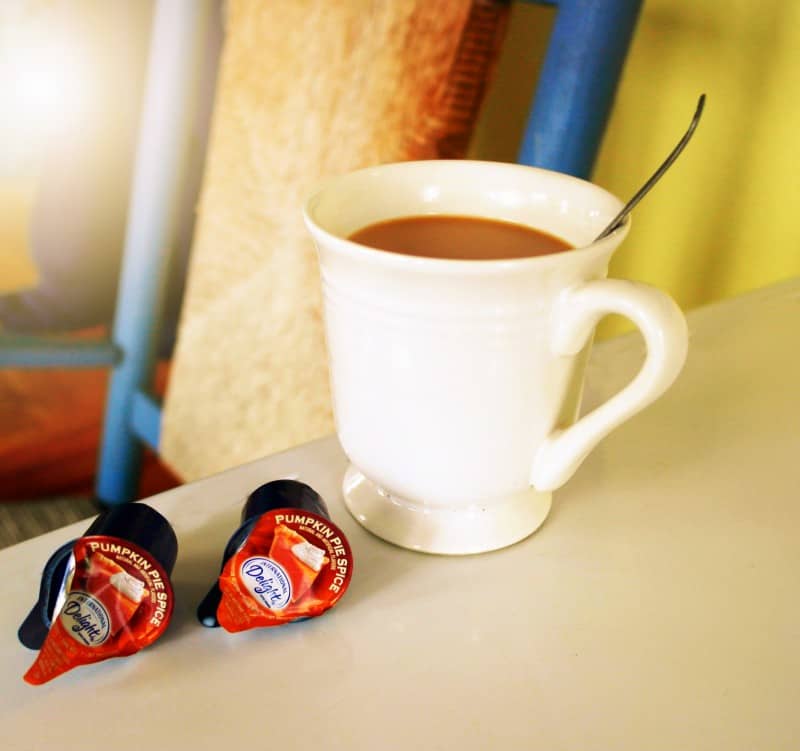 Pin
Spirit of the Season Contest
Capture and share the spirit of the season that makes their holidays delightful for a chance to win a $5,000 holiday brunch. Submit a video, photo, or story to enter.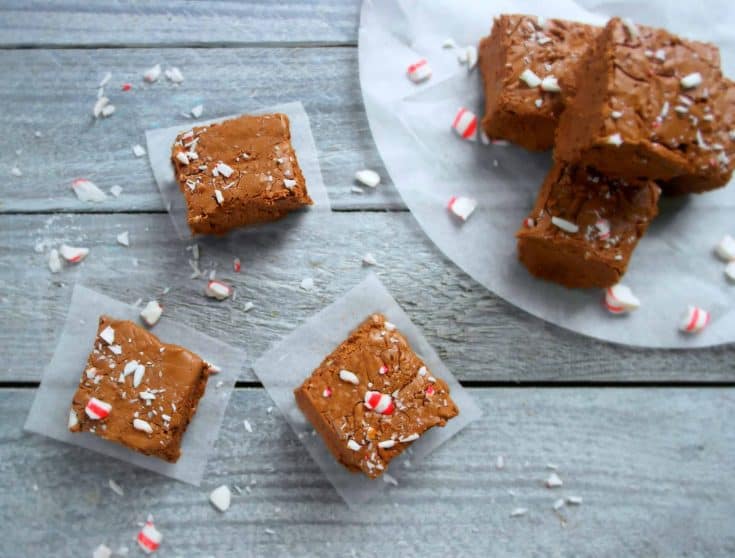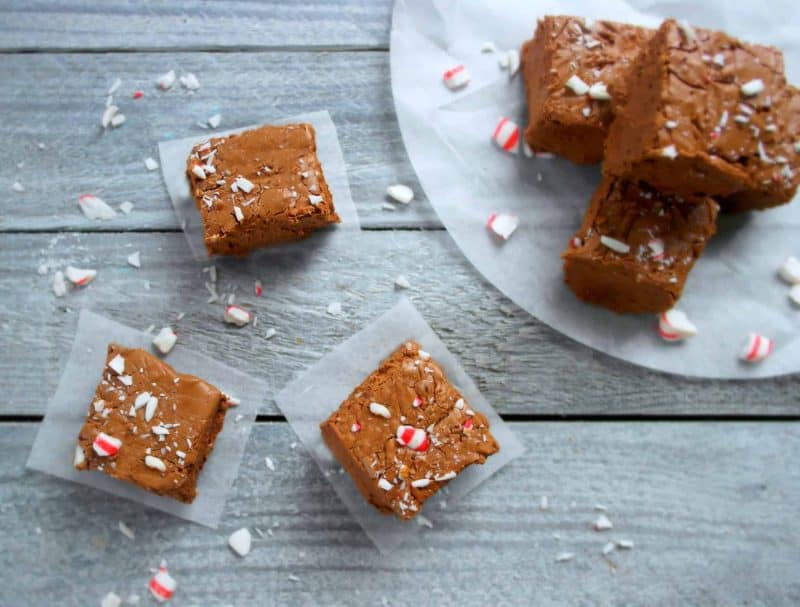 Peppermint Mocha Fudge Made With International Delight Coffee Creamer
Ingredients
1/4 cup butter
2 1/2 cup granulated sugar
2/3 cup of Peppermint Mocha International Delight Coffee Creamer
12 ounce bag semi-sweet chocolate chips
7 1/2 ounce jar marshmallow fluff
1/2 teaspoon salt
1 teaspoon vanilla extract
Instructions
Cover an 8 inch square dish with foil. Let the edge hand over your pan so that you will have a handle to get your fudge out with. Spray the foil lightly with cooking spray.
Combine butter, sugar, and Peppermint Mocha International Delight Coffee Creamer in a medium sized saucepan. Cook over medium heat until the temperature reaches 248 degrees, stirring occasionally.
Remove from heat and stir in chocolate chips, marshmallow fluff, salt, and vanilla. Mix well and pour into lightly greased prepared pan. Allow to cool completely before cutting, overnight is best.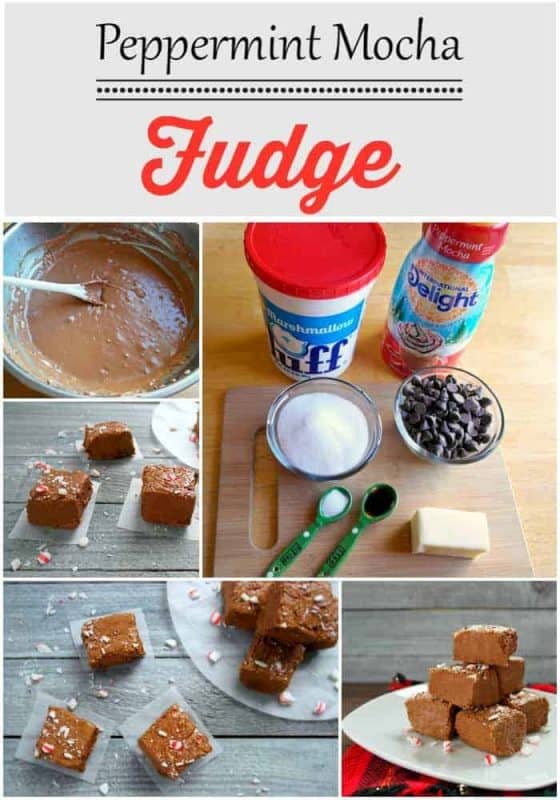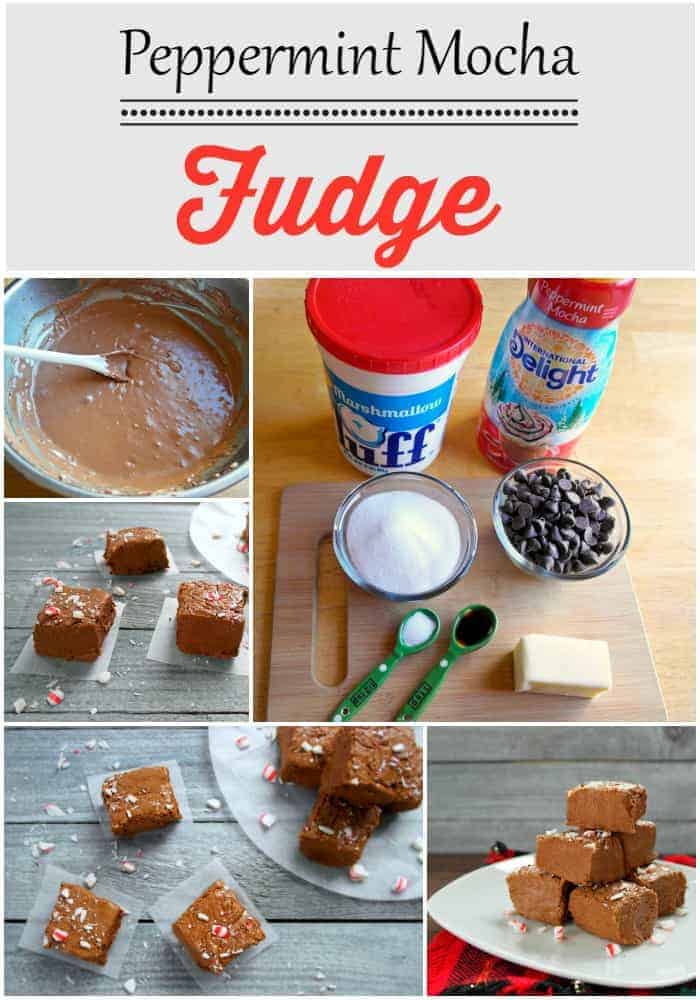 Pin
Visit Teaspoon Of Goodness's profile on Pinterest.