Ham & Cheese Croissants are the perfect meal any time of day. Whether you serve these for breakfast, lunch, or dinner, they will make everyone in your house happy. This semi-homemade recipe is a favorite fast and easy meal I can make in bulk for our whole family to enjoy.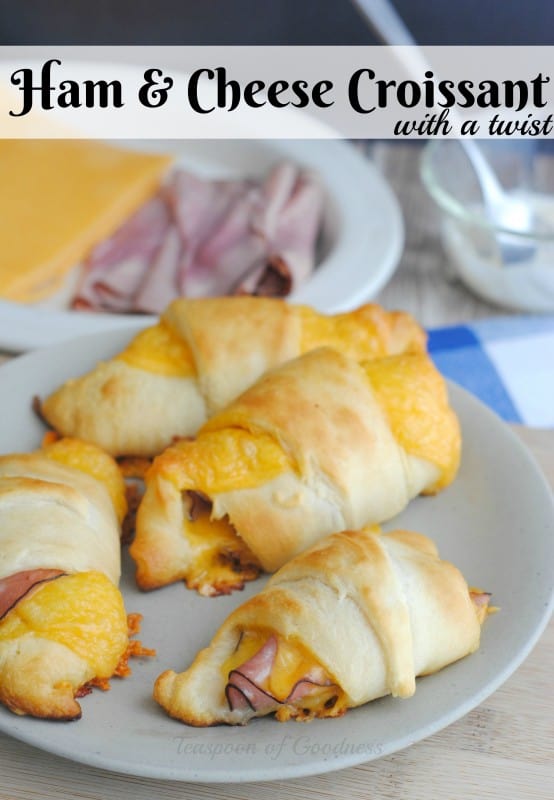 Pin
Ham & Cheese Croissant
Do your kids like a classic ham and cheese sandwich? I think it is pretty much the most popular sandwich option out there, but how can you make it just a little bit better? The answer comes with a few extra ingredients and a bread made of croissants instead of typical sandwich bread.
This Ham & Cheese Croissant recipe is a favorite meal that works easily for any time of day or even as a great appetizer option for a party!
Pin
I love easy meals like this that the kids can help me make. I know these will be a hit with everyone in the house, and it takes the guesswork out of my meal planning. You can easily serve this with a side of fresh veggies and ranch dip or a small salad for a balanced meal that everyone will enjoy.
Looking for a slightly heavier option for dinner time? Don't miss our easy Sloppy Joe Pockets recipe.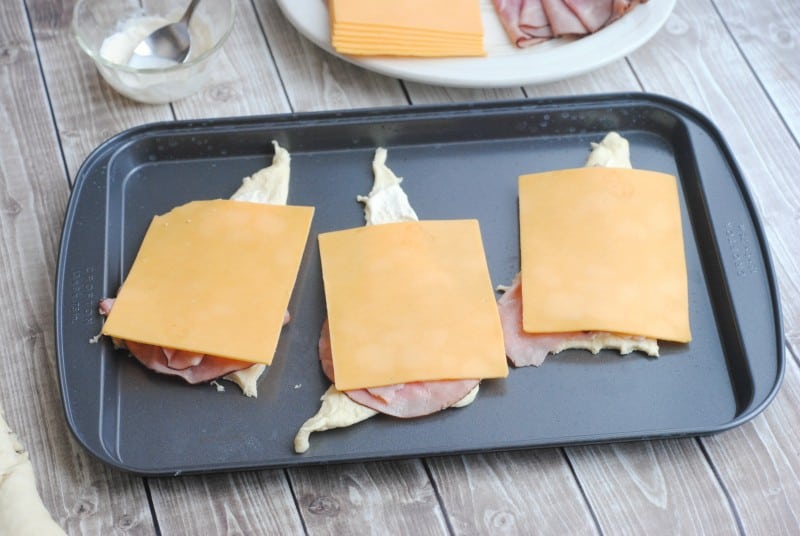 Pin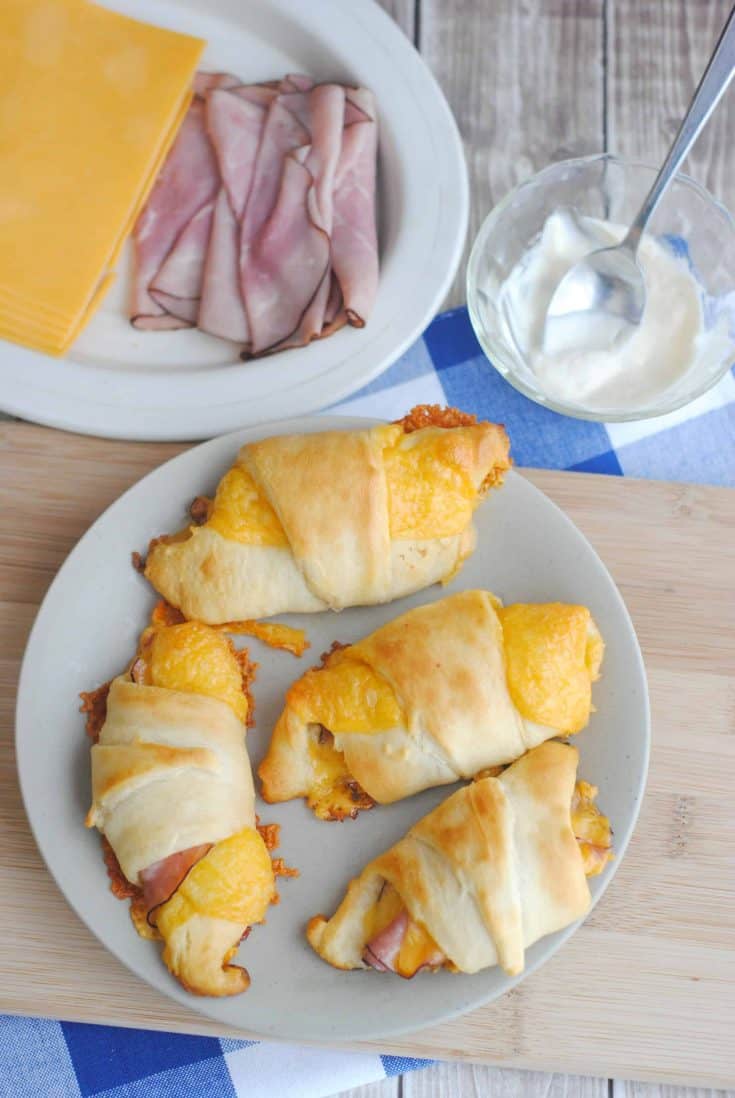 Yield: 8
Ham & Cheese Croissants with a Twist
Prep Time: 10 minutes

Cook Time: 14 minutes

Total Time: 24 minutes

Ham & Cheese Croissants are the perfect meal any time of day!
Ingredients
1 package of store bought ham, we always seem to have this on hand in our fridge
8 slices of cheddar cheese
8 ct package of refrigerated crescent rolls
2 tbsp. mayo
2 tsp. fresh horseradish, more if you like spicy
Instructions
Preheat the oven to 350 degrees.
Open the package of crescent rolls and discard the container.
Gently unroll and separate each crescent.
Combine the mayo and horseradish.
Spread the mayo mixture on each unrolled crescent (see photo).
Place a few slices of ham on top.
Top each with a slice (or 1/2 a slice) of ham.
Gently roll the crescents up and place 2-3" a part on a baking sheet.
Bake 12-14 minutes or until golden brown and cooked through.
Remove from the oven and let cool a few minutes prior to serving.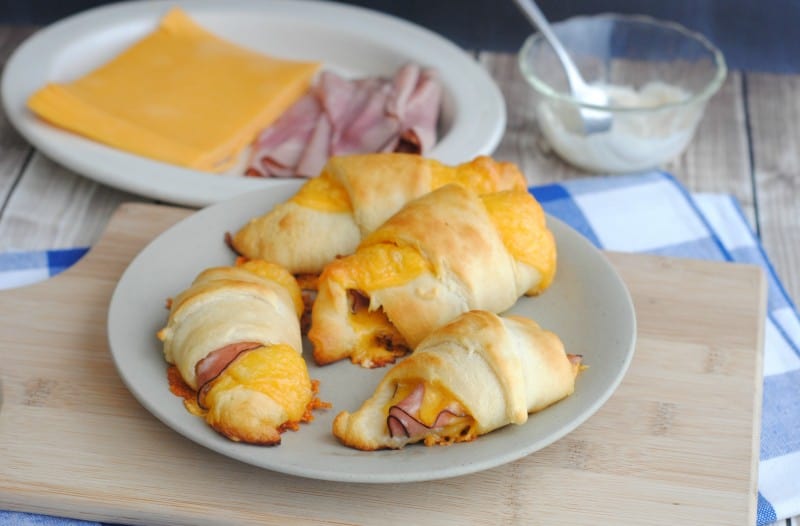 Pin
Follow me on Facebook for more delicious recipes!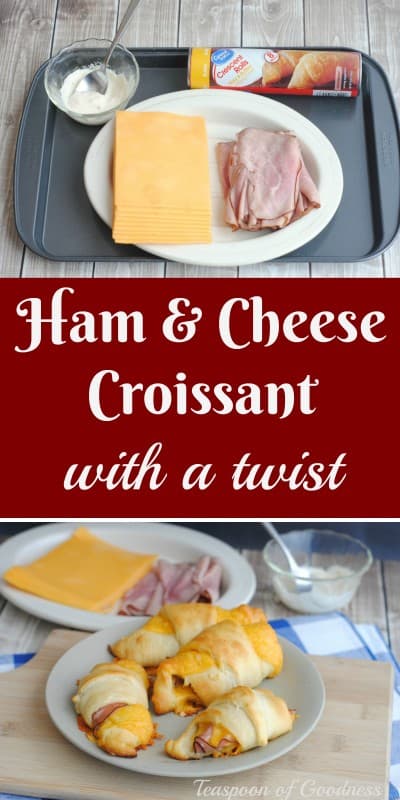 Pin