Everyone remembers the classic conversation heart candies from childhood, and now you can make a fun homemade conversation hearts Valentine's Day recipe with your kids at home! This simple recipe is really just a fun way to dress up your favorite snack (Graham crackers) to look more like that sweet treat from childhood.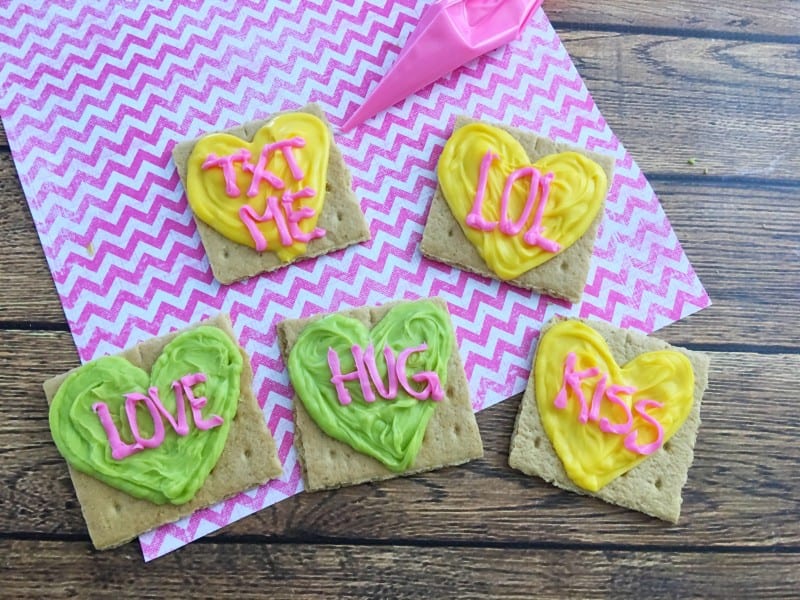 Pin
This homemade conversation hearts recipe is a great choice that will give you a chance to give your kids a fun, unique, and custom Valentine's Day treat that they will love. If you would prefer, you can also customize by making your own homemade icing with natural dyes or healthier options like coconut oil or similar.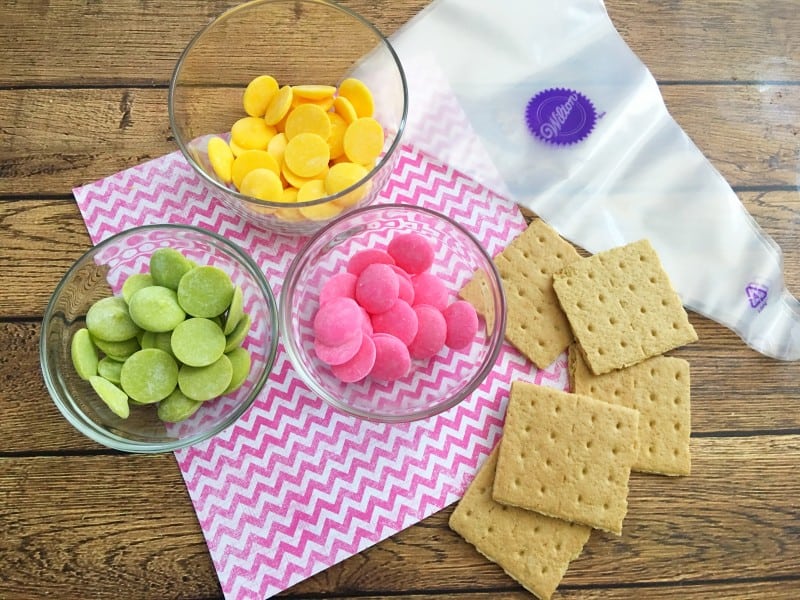 Pin
I love the idea of creating these fun homemade conversation hearts using simple graham crackers and melted candy melts. You can easily put these inside lunch boxes with a personalized message, or drop them on their after-school snack plates to make sure they know how loved they are. They are even the ideal choice to share a special romantic message with your spouse!
Easy Conversation Hearts Valentine's Day Recipe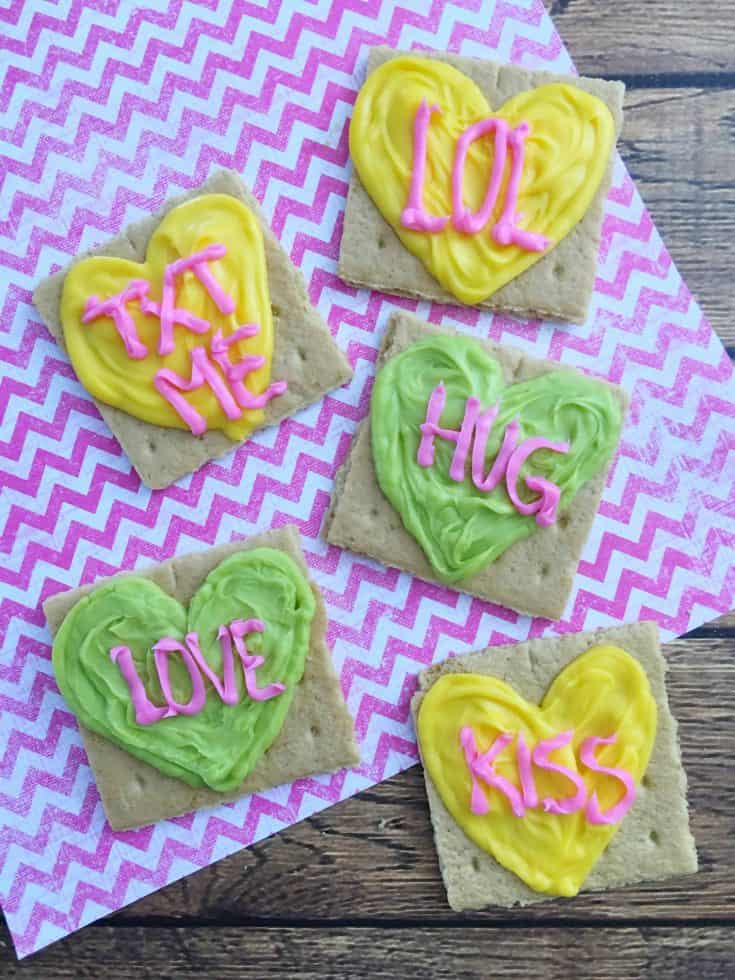 Conversation Hearts Valentine's Day Graham Crackers
Ingredients
1/2 cup of each Yellow, pink, and light green candy melts
Graham crackers
Decorating bags
Flavoring, optional
Instructions
Start by melting your 3 separate colors of candy melts in the microwave for 2-3 minutes, stirring every 30 seconds until melted (add in s couple drops of flavoring if you prefer)
Scoop your melted candy melts into 3 separate decorating bags
Break your graham crackers in half
Cut the tips off your decorating bags
Now you can start drawing hearts into your graham crackers then filling them in
Let your chocolate harden for a couple minutes
Now you can start writing on your hearts using a different color of melted chocolate (use a bag of conversation hearts for ideas)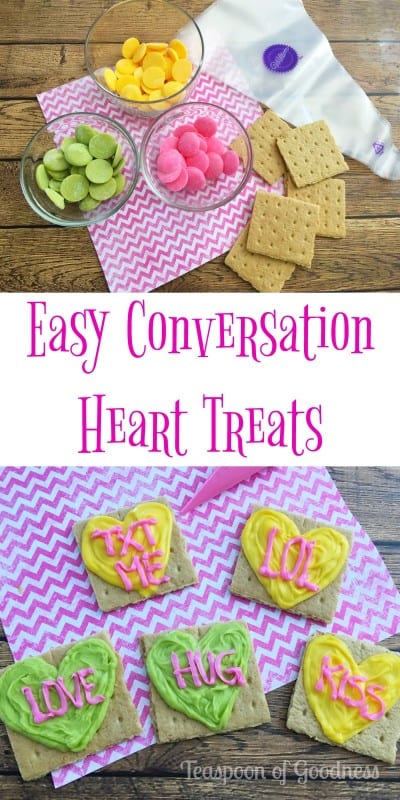 Pin
A few other Valentine's Day Recipes you might enjoy!
Chocolate Covered Strawberry Hearts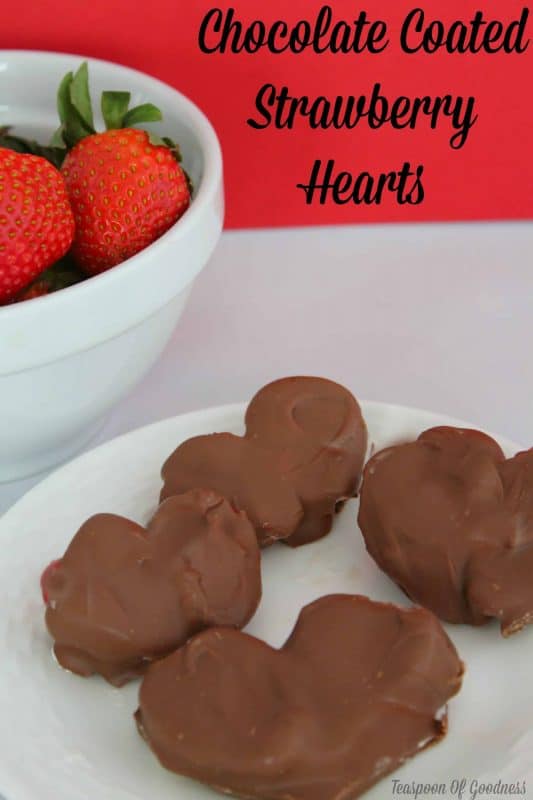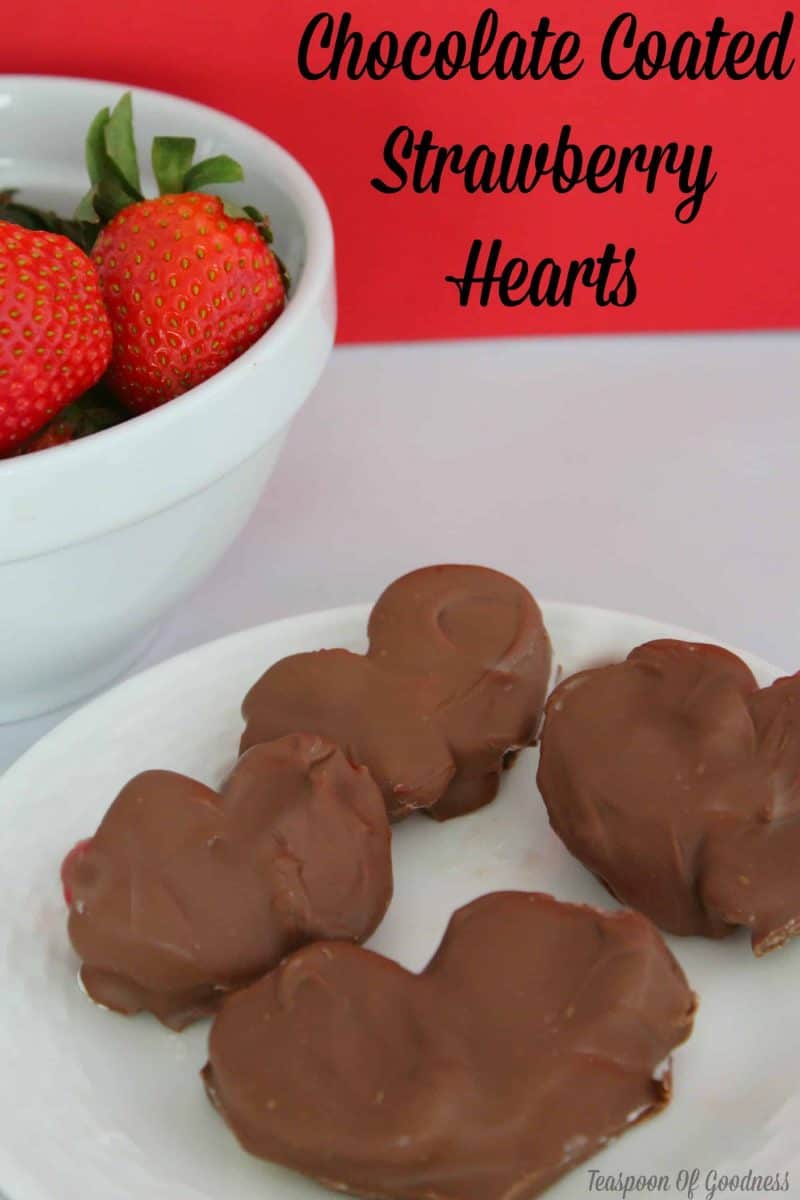 Pin
White Chocolate Covered Heart Peeps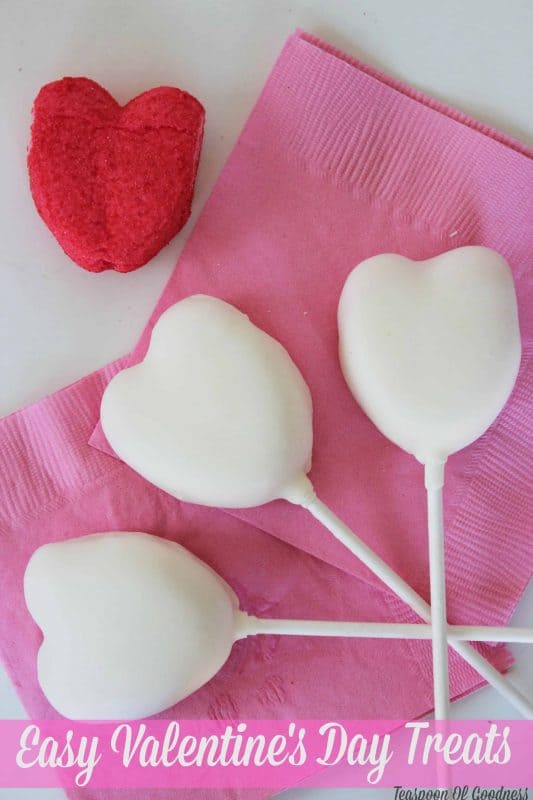 Pin
Visit Teaspoon Of Goodness's profile on Pinterest.