Valentine's Day is right around the corner and I'm doing some planning on type of Valentines Day treats the boys will take for their parties.  I think these White Chocolate Peep Hearts will make the perfect treat.  I really like that they look great and let me tell you about how easy they are to make!  It took me longer to melt the white chocolate than it does to actually make them.  I let the boys help by sticking the peeps on the lollipop stick and also after they have been dipped they like to add the sprinkles of course.  I just need to pick up some heart sprinkles before Valentine's Day because I don't think the Halloween spiders will pass, or will they in a classroom of boys?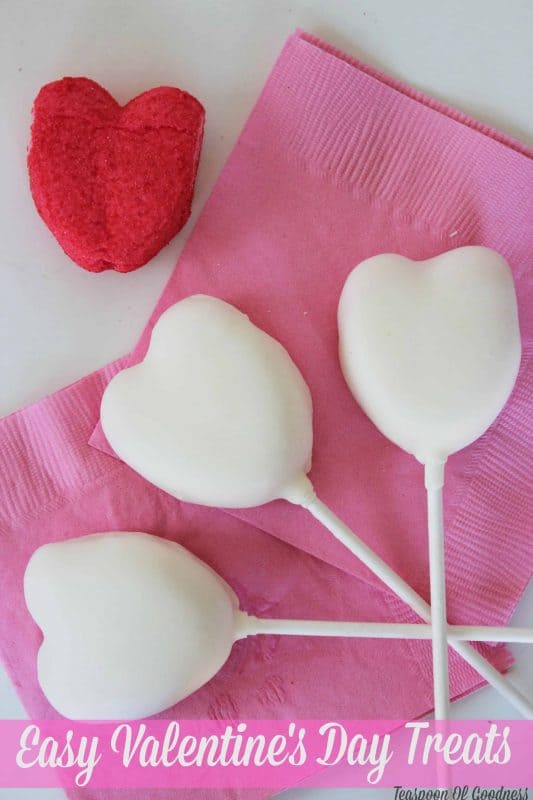 Pin
I'm looking forward this year to attaching these Valentines Day treats to a a few of these printable Valentines Day cards from a Farmer's Wife Rambles.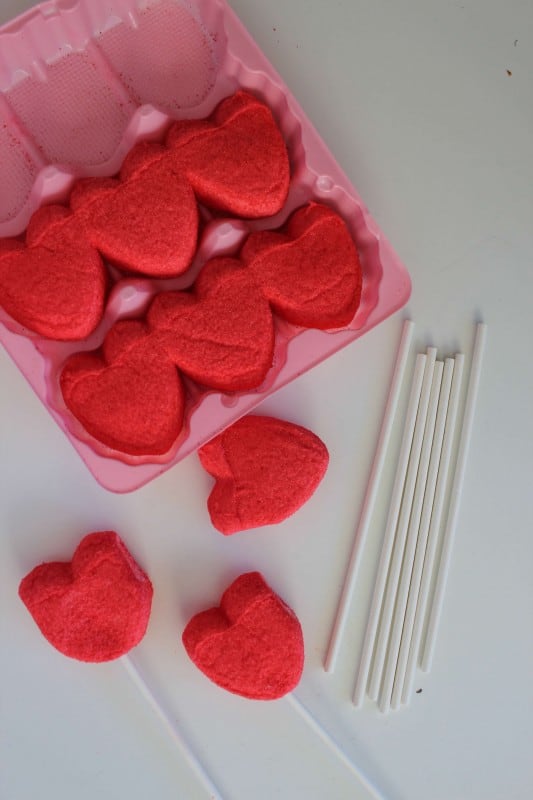 Pin
Valentines Day Treats ~ White Chocolate Peep Hearts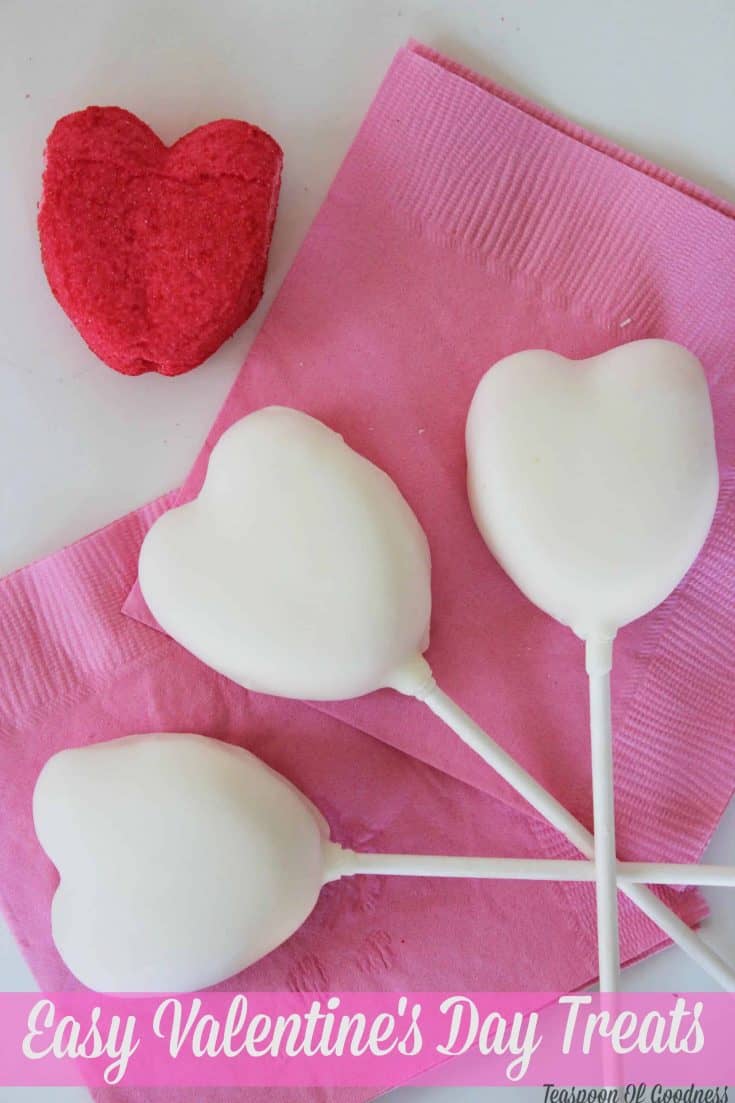 Yield:

9
White Chocolate Peep Hearts
This Valentine's Day get to work with your kids in the kitchen with these fun dipped Peep Hearts.  It took me longer to melt the chocolate than it did to make the treats!  
Ingredients
1 pkg Peeps Hearts
12 oz White Melting Chips
9 Lollipop Sticks
Valentine Candy Decorations
Instructions
Line a cookie sheet with parchment paper.
Separate hearts and insert sticks.
Place in freezer for 30 minutes.
Heat chocolate by microwaving for 1 minute, stirring and repeating until melted.
Dip hearts in chocolate and spoon over top to cover completely.
Place on prepared tray and place in refrigerator for 10 minutes.
Use a knife to trim any excess runoff from hearts.
Dip again in chocolate and return to prepared tray.
Decorate with candy before chocolate sets.
Return to refigerator for 10 minutes.
Use a knife to trim any excess runoff from hearts.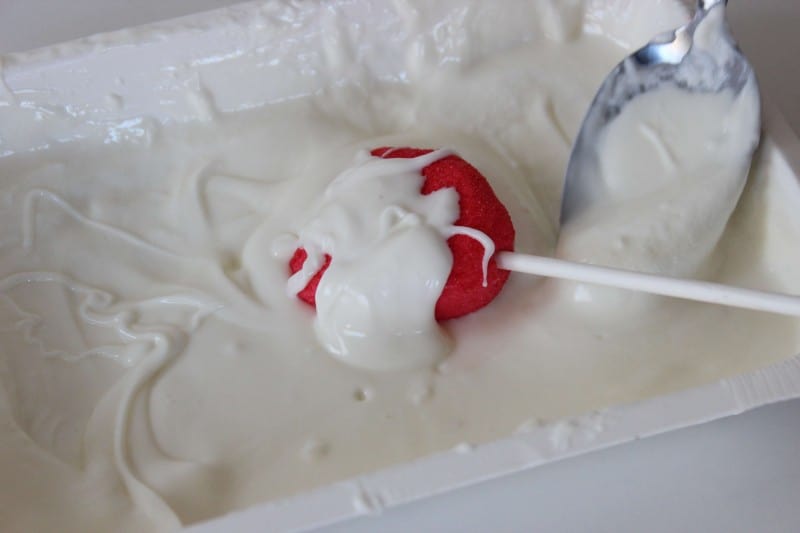 Pin
What Valentines Day treats will you be making this year?  Do you have to send Valentines Day treats to school?
Looking for more Valentines Day treats?
Heart Shaped Chocolate Covered Strawberry Treats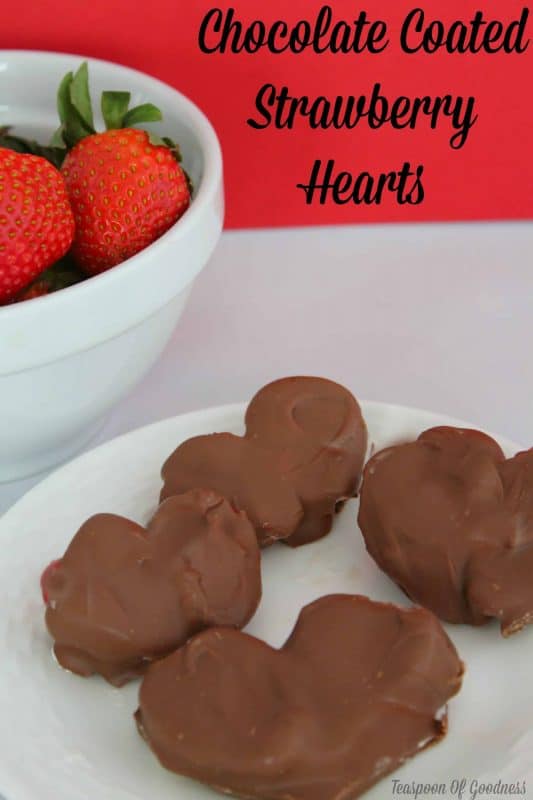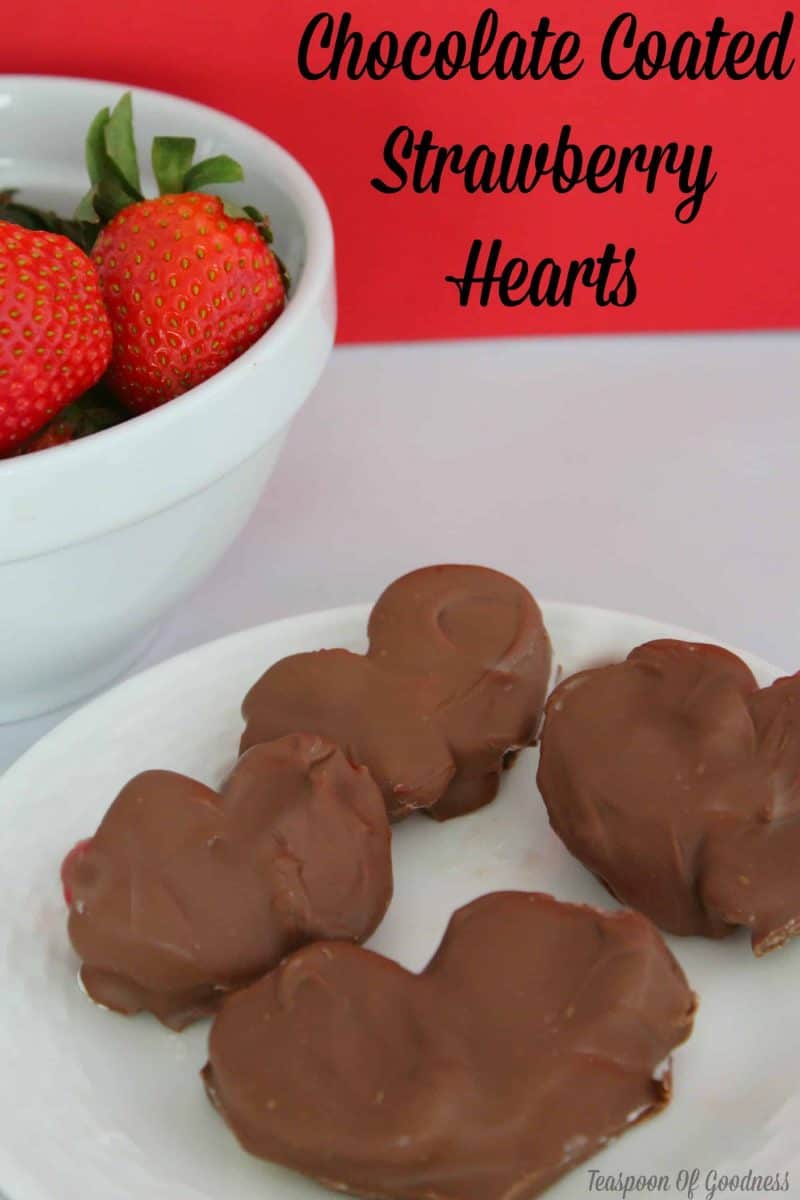 Pin
Save On These Ingredients