I love how much healthier this General Tso's Chicken recipe is! No batter or deep frying means this is a much healthier version of one of our favorite takeout meals. Serve it up with steamed vegetables or our Easy Fried Rice recipe, and you have a complete Chinese takeout meal at home for half the calories!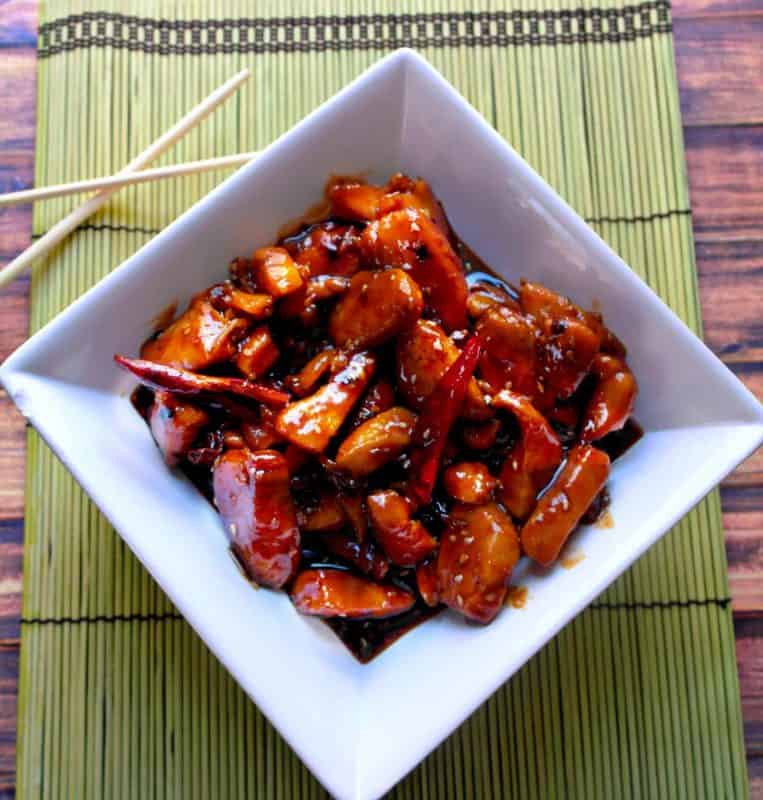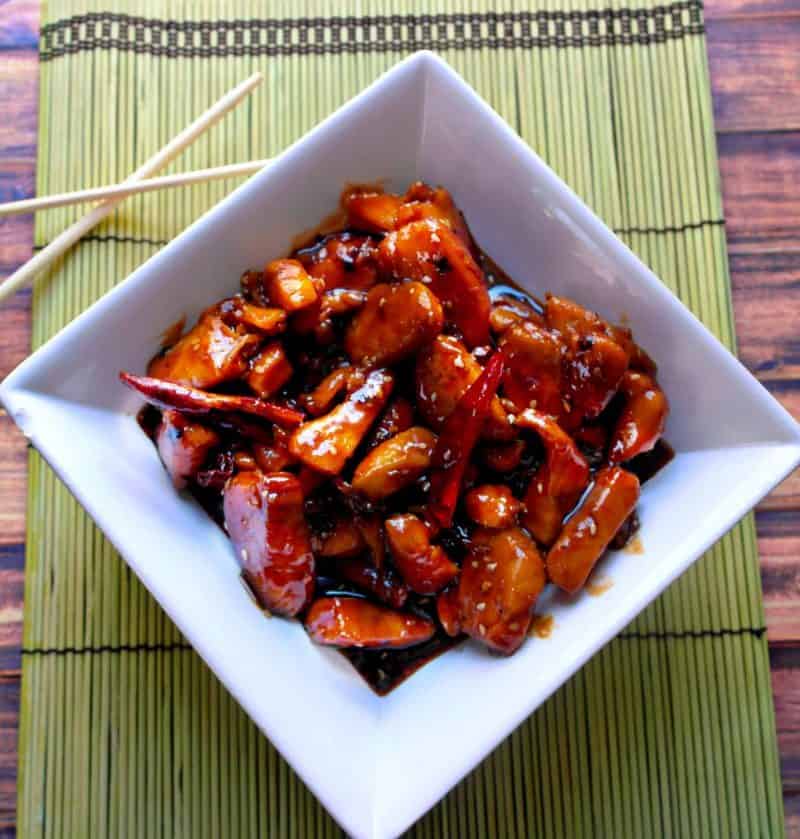 Pin
General Tso's chicken is a favorite in most Chinese restaurants. With its traditionally deep-fried pieces of chicken and red sauce with that little kick of red pepper flakes, it is one everyone enjoys. This recipe takes some of the unwanted fat and calories away but leaves you with all the flavor you love.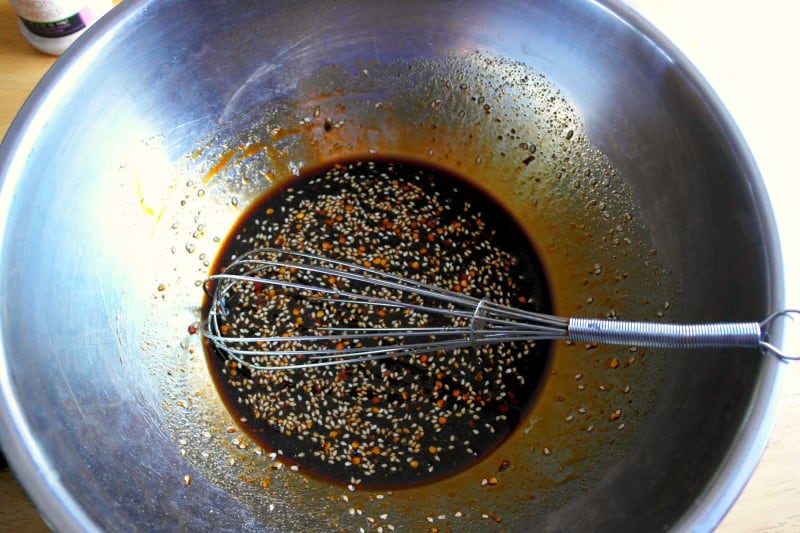 Pin
A gas or electric wok is a great addition to your kitchen for making this dish in the traditional style. You can also use a large skillet if you don't own a wok for the same result. The sauce is the most significant part of this recipe, and these ingredients stack tons of flavor without the calories that a typical breading and deep-fried version would have.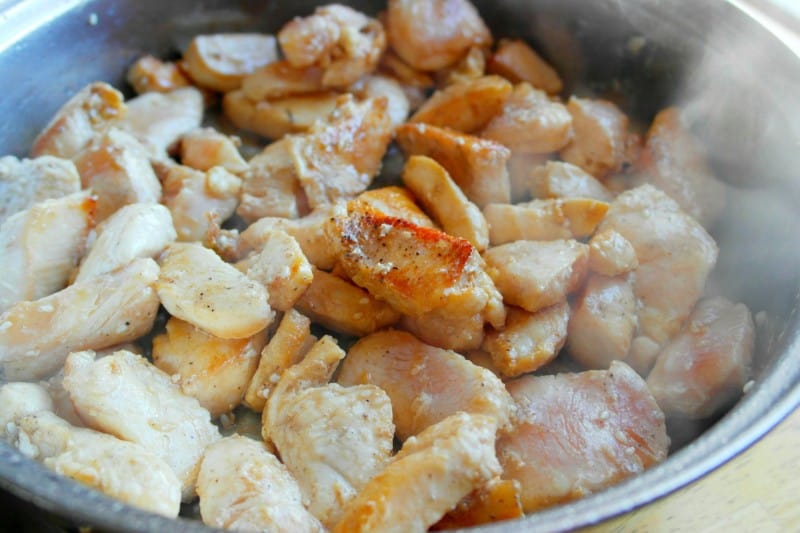 Pin
Enjoy this hearty and healthier version of General Tso's chicken with your family instead of stopping off at your local Chinese restaurant. This dish is a perfect way to save money and eat healthier!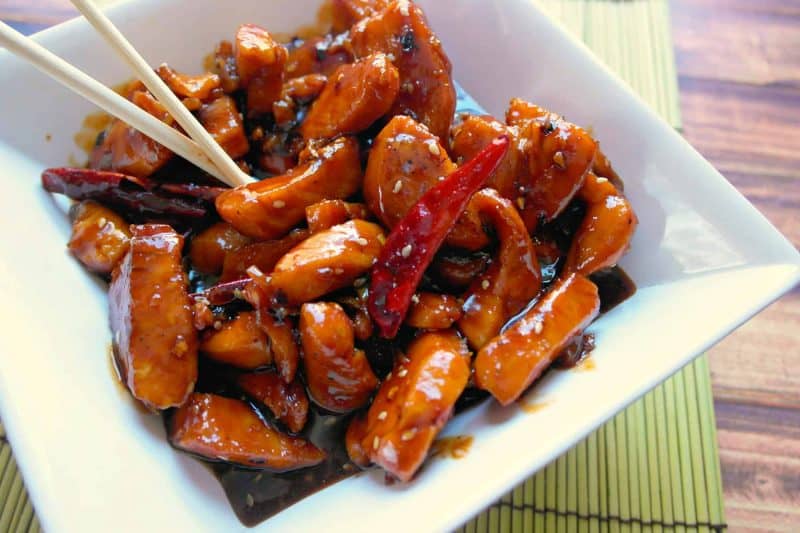 PinPin
General Tso's Chicken Recipe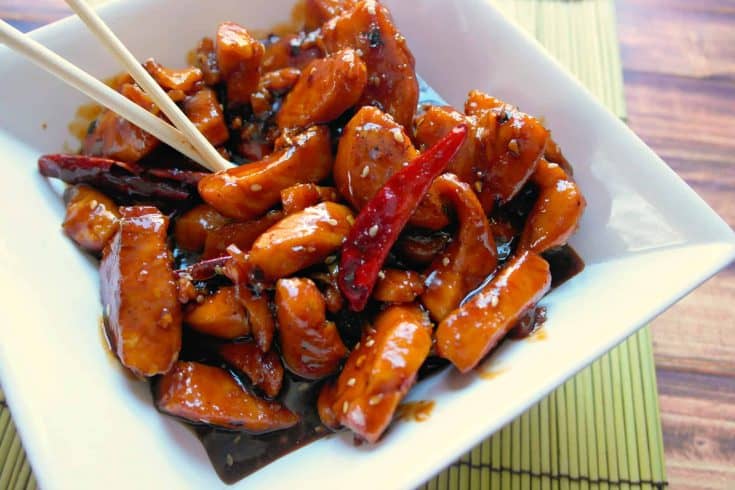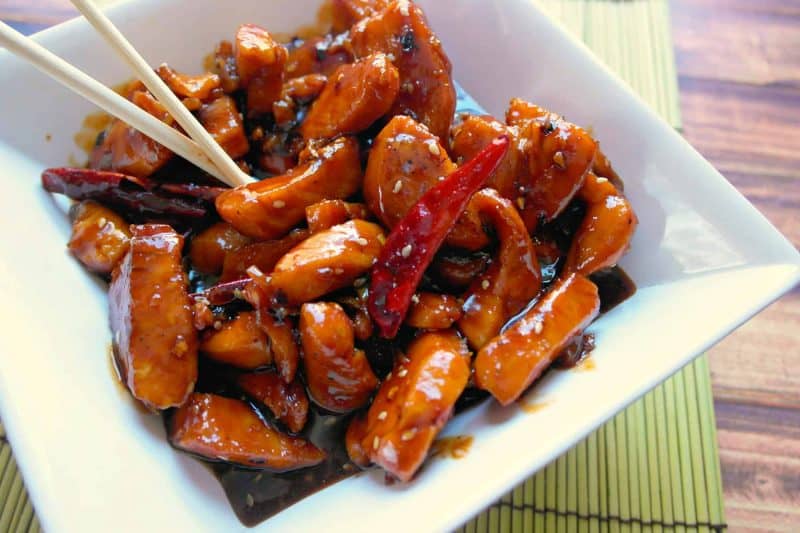 General Tso's Chicken Recipe
Prep Time: 10 minutes

Cook Time: 25 minutes

Total Time: 35 minutes
Ingredients
For The Chicken
1 lb chicken breast, cubed
1 teaspoon garlic powder
Pinch salt & pepper
For The Sauce
1/4 cup soy sauce
1 1/2 teaspoons fresh garlic, minced
1 tablespoon sesame seeds
1/2 cup sugar
1 tablespoon honey
1/4 cup white vinegar
1 tablespoon rice wine vinegar
1 cup chicken broth
1 teaspoon red pepper flakes, more for extra heat
Instructions
In a large skillet over medium high heat, add 1 tablespoon of olive oil and the cubed chicken. Saute on high heat to get some really nice brown color and bring out flavor.
In a bowl, whisk together all the ingredients for the sauce. Pour half of the sauce into the pan while it is still hot. Mix and let cook for a few seconds. The sauce should get sticky. Remove from heat immediately and reduce to simmer to avoid the sauce burning.
Return the pan to the heat and stir in the remaining sauce. Let the chicken simmer for about 15 minutes.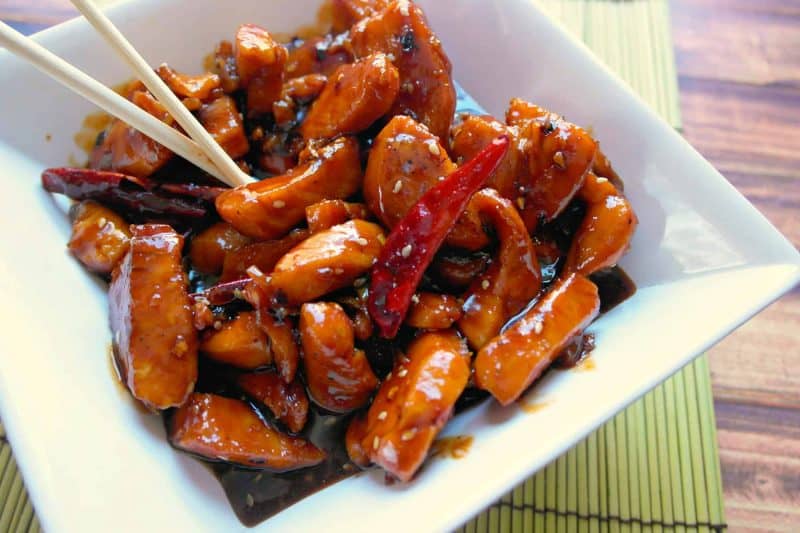 PinPin
Visit Teaspoon Of Goodness's profile on Pinterest.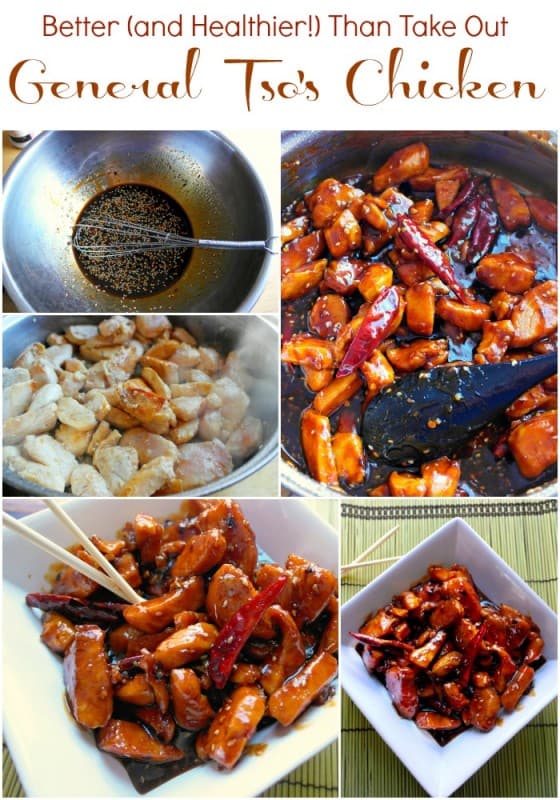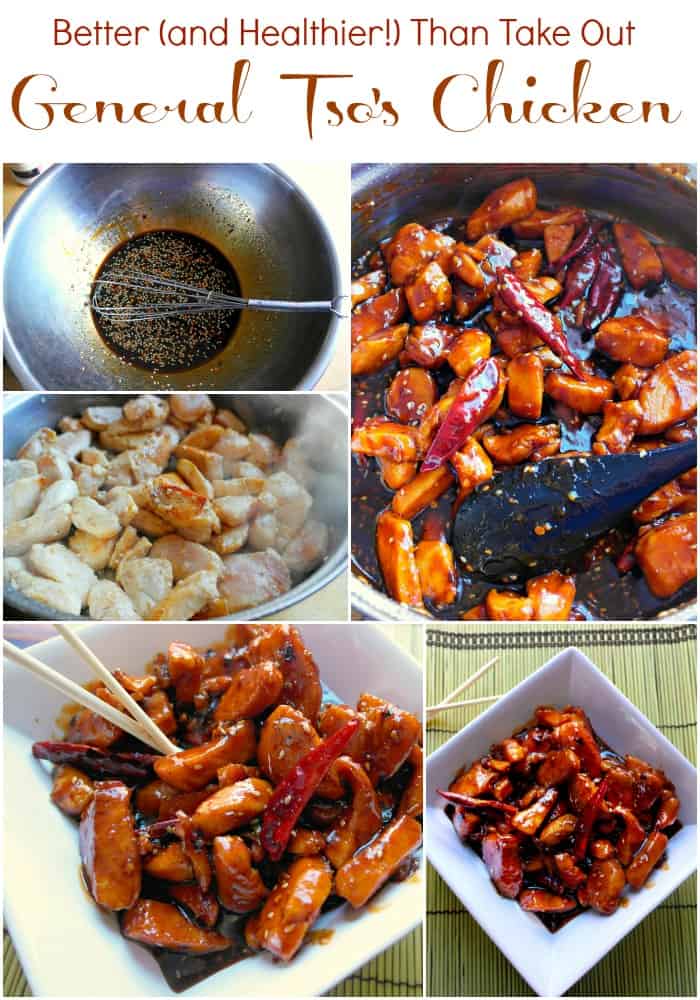 Pin
You might also enjoy these other ethnic food recipes.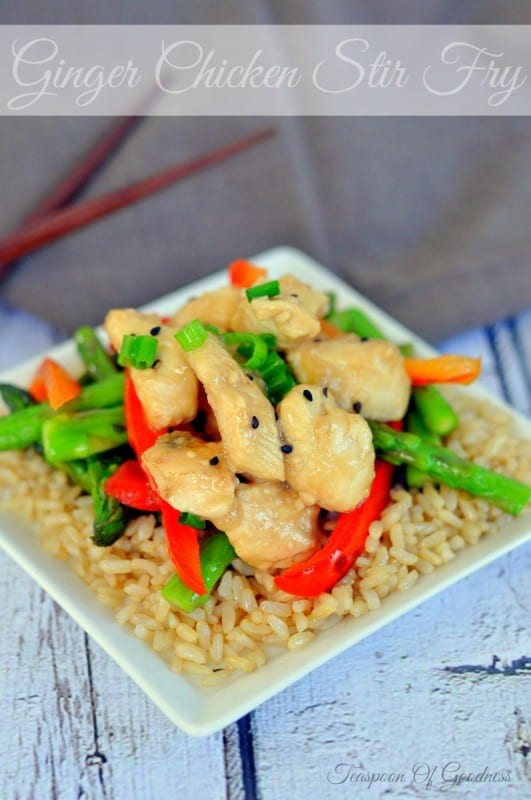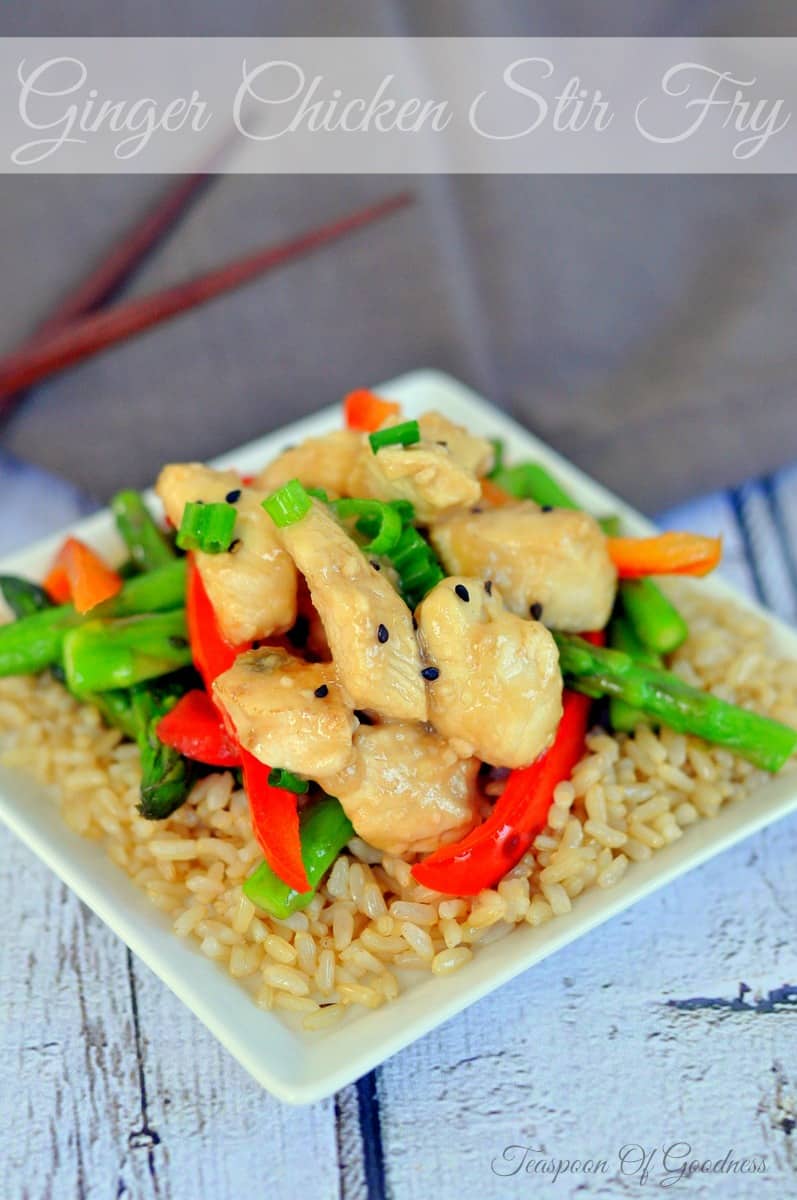 Pin
Copy Cat PF Changs Lettuce Wraps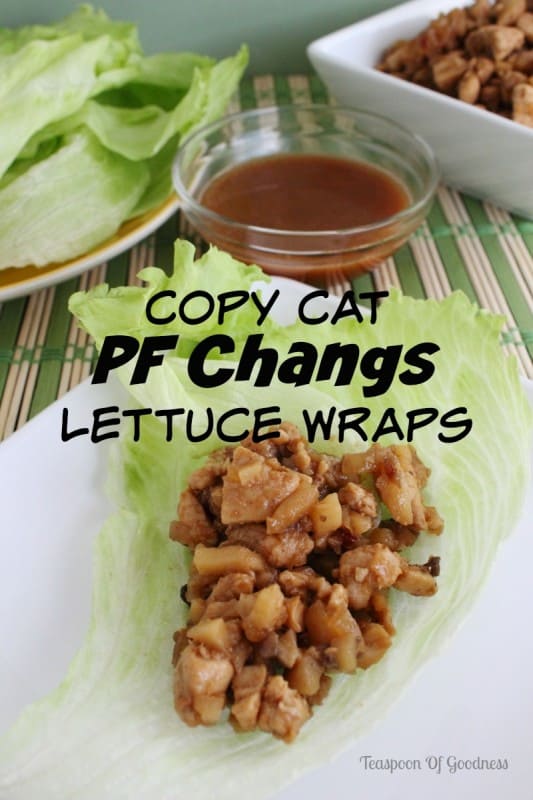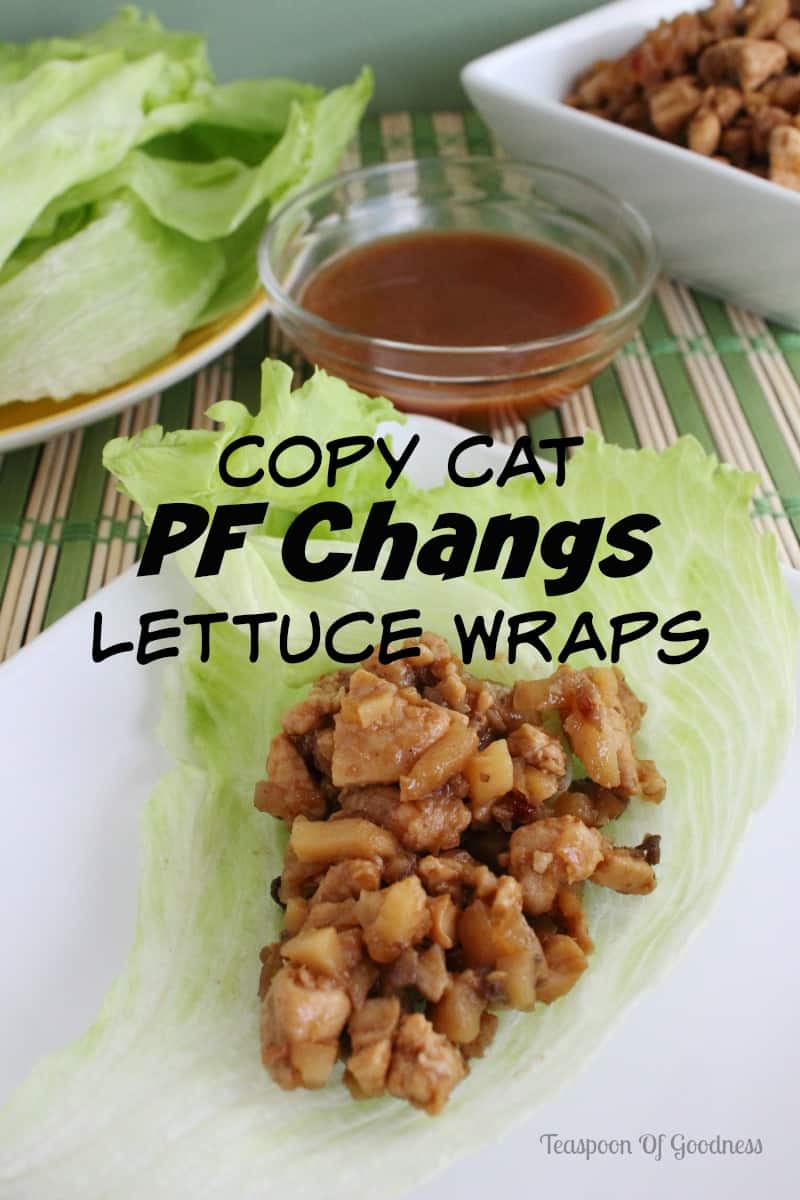 Pin