If you struggle to get your kids to eat vegetables, this Parmesan Roasted Veggies recipe is the perfect solution. With tons of great nutrient-dense vegetables and great flavors, kids won't complain when you add this to their plate.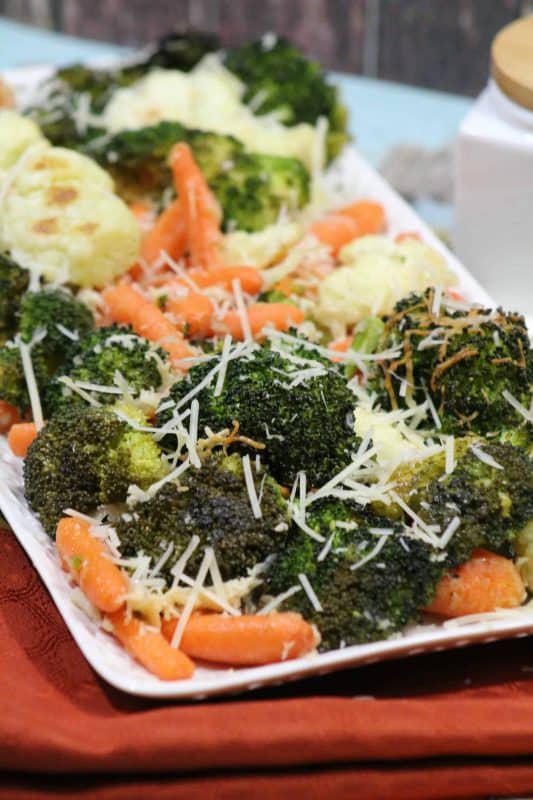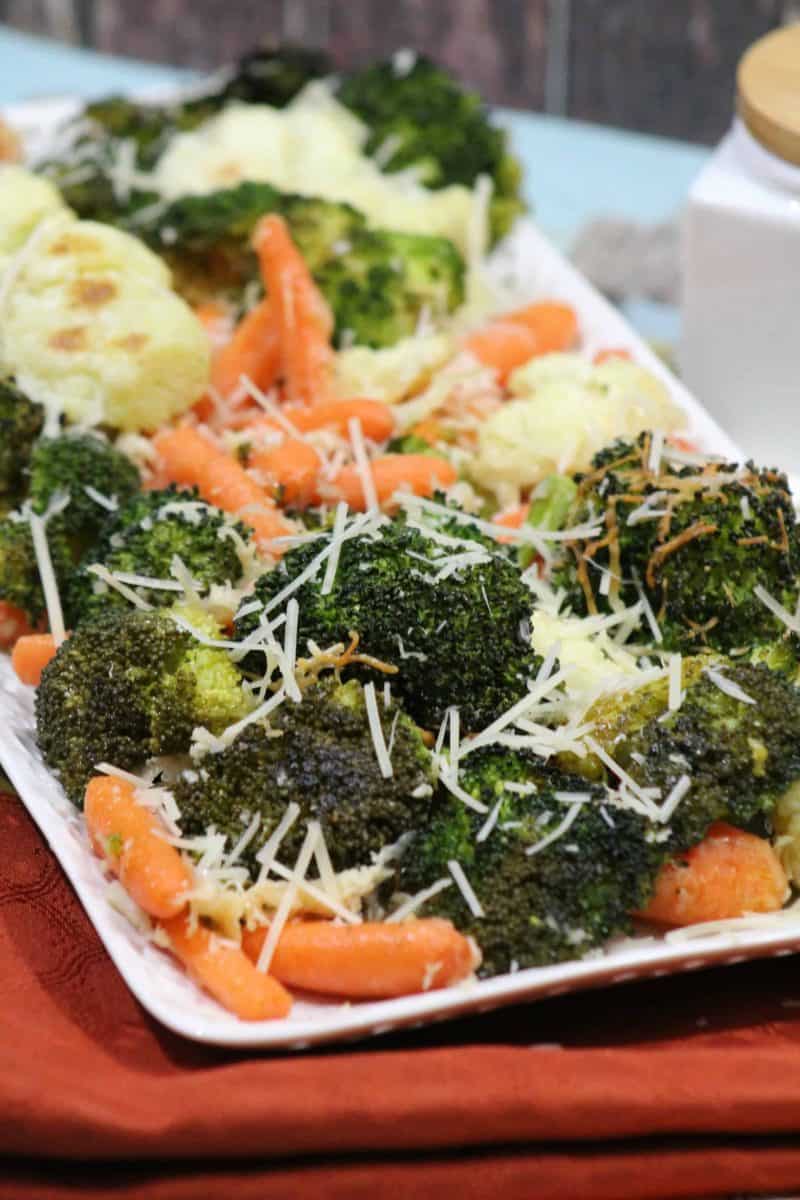 Pin
We use broccoli, cauliflower, and carrots in this Parmesan roasted veggies dish, but you can easily add in things like squash, onions, tomatoes, and bell peppers for more variety. They are so simple to prepare you will wonder why you haven't been doing this already.
Roasting vegetables is a great preparation method since it will give them rich flavors without adding a lot of extra fat to the dish. It's also a great way to add a bit of crispness yet not overcook your favorite root vegetables. Simple flavors are ideal for enhancing the natural tastes of these vegetables.
Much like our favorite dill glazed carrots, the simple salt, pepper, garlic, and Parmesan are not overpowering but instead brings out the flavor of the broccoli, cauliflower, and carrots.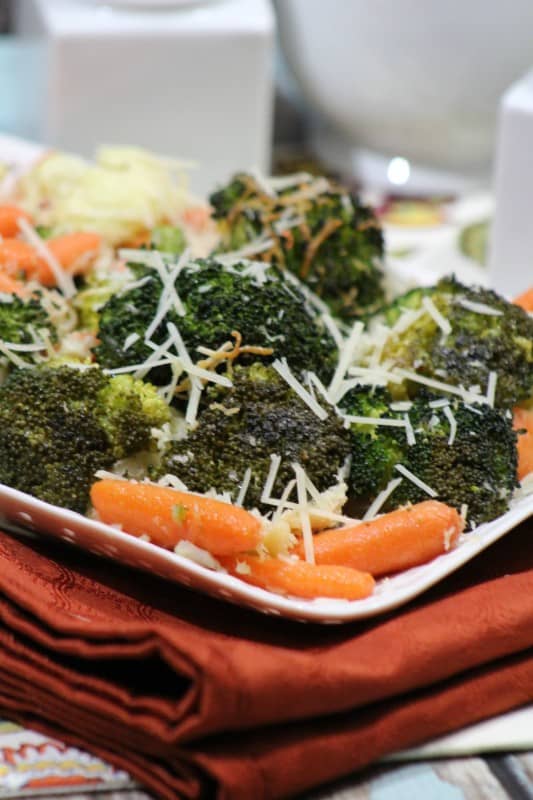 Pin
These simple and delicious Parmesan roasted veggies are the perfect side dish to a roasted pork loin or beef roast. They are also great alongside your favorite grilled salmon or chicken for a healthy and satisfying vegetable side everyone in the family will love to eat.
Parmesan Roasted Veggies
Ingredients
5 C combination of fresh broccoli florets, cauliflower, and baby carrots
1 bottle Olive oil
1 container of garlic seasoning
Juice from 1 lime
8 oz Parmesan cheese
Black pepper
Instructions
Preheat oven to 425 degrees. Line a baking sheet with parchment paper.
Toss veggies in a large bowl.
Drizzle with olive oil. Sprinkle with garlic seasoning and black pepper.
Spread veggies all over the lined baking sheet. Work to arrange the veggies in a single level.
Sprinkle with veggies again with the olive oil, lime juice and seasonings.
Toss the Parmesan cheese all over the veggies.
Bake at 425 degrees for 10-15 minutes. (With a fork check to see if the veggies are done)
(If the veggies are placed on the baking sheet as double layered it will take longer to cook.)
Remove from oven and allow to cool slightly.
Sprinkle more Parmesan cheese on the roasted veggies.
You might also enjoy these other vegetable recipes.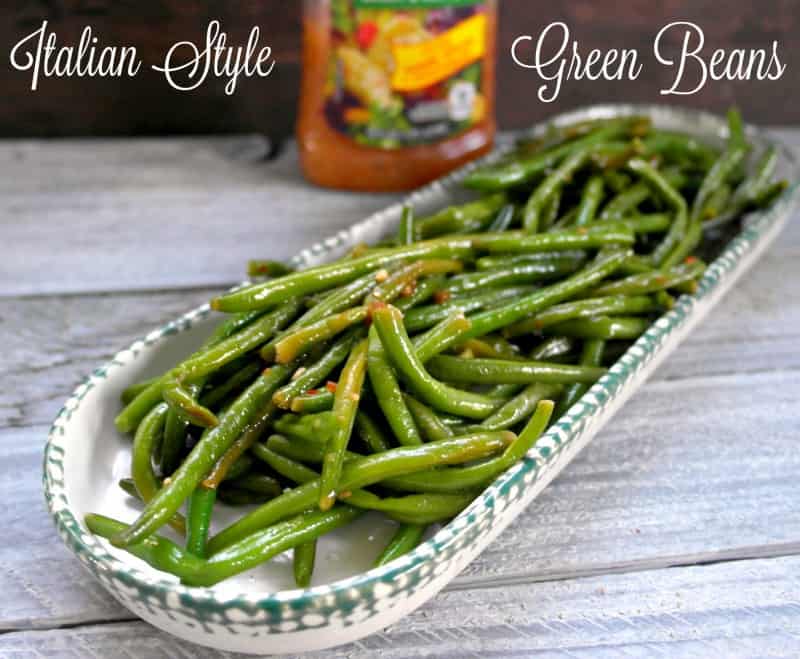 Pin
Dill Glazed Carrots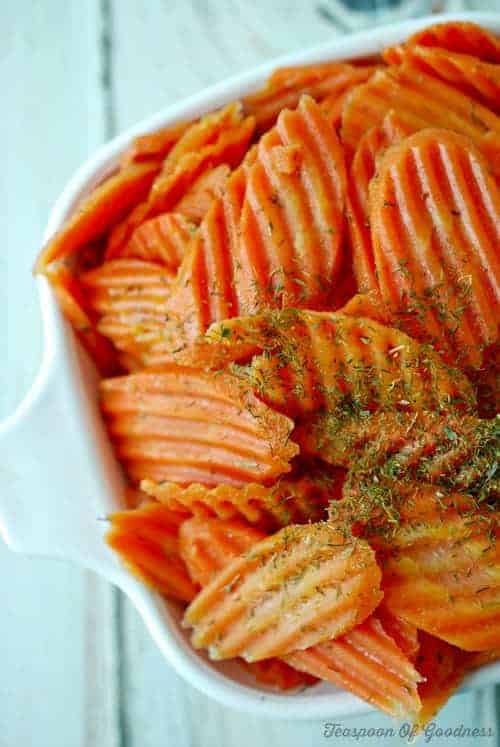 Pin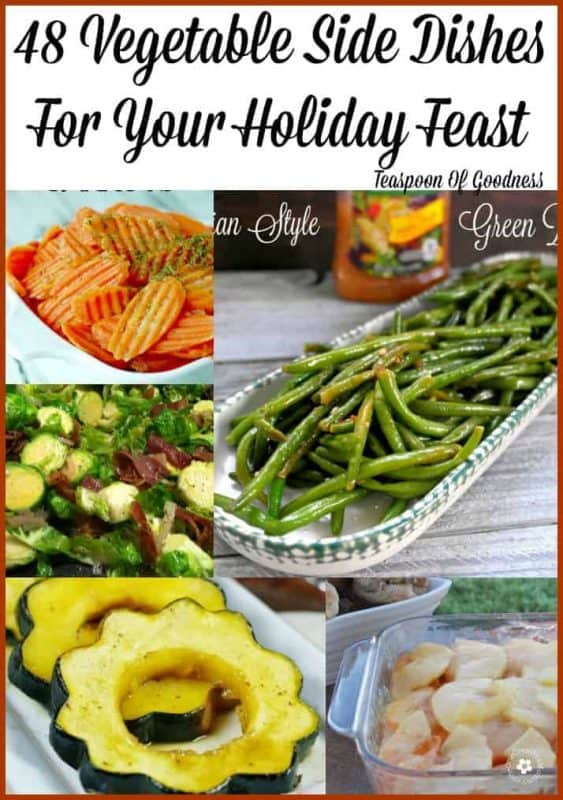 Pin
Visit Teaspoon Of Goodness's profile on Pinterest.