A good shrimp taco just can't be beat, and this Chipotle Shrimp Taco with an easy cream sauce is an ideal choice for a light meal everyone will love. The light seasoning blend of the cream sauce pairs perfectly with a corn tortilla and the seasoned shrimp to give you a meal that is satisfying while not being too heavy or hard on your diet.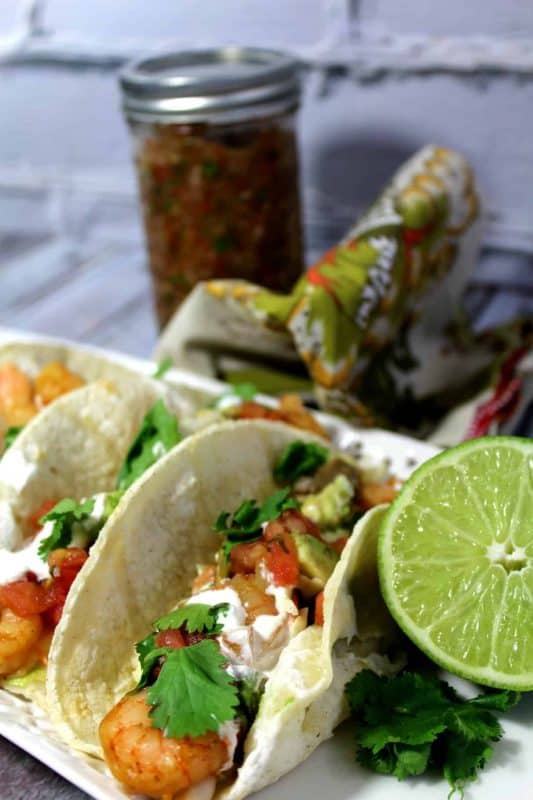 I love that making this shrimp taco recipe means that even the picky eaters in the house will try things like cabbage. A simple cabbage cole slaw to top this taco is a great way to encourage your kids to try a vegetable that they otherwise wouldn't. With the spices and cream sauce, the cabbage topping provides just the right crunch to complete this simple recipe.
Serve our chipotle shrimp taco with a side of rice, beans or by themselves with plenty of the cole slaw and pico de gallo. Don't forget to toast your corn tortillas lightly before you serve your tacos to bring out the roasted corn flavor that will pull this easy taco dish together for the perfect light meal.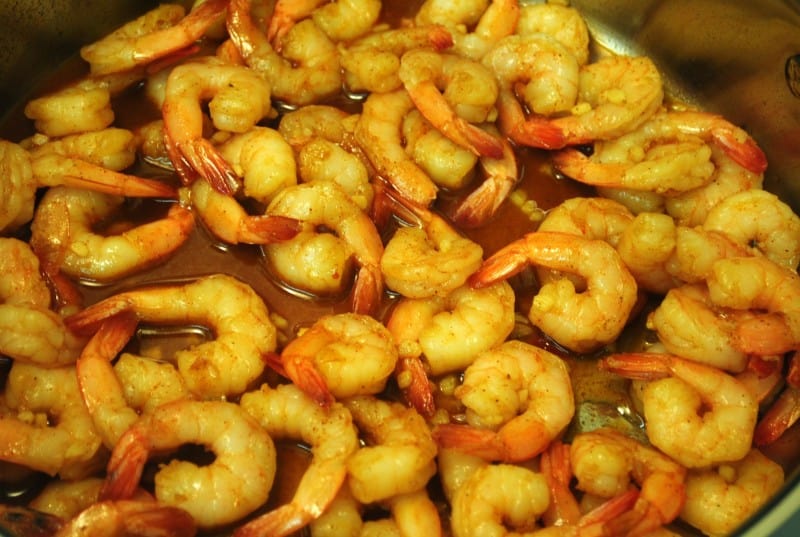 Chipotle Shrimp Taco
Chipotle Shrimp Taco
Ingredients
Chipotle Lime Creama
⅓ cup sour cream
3 tablespoon lime juice
½ tablespoon chipotle oil
½ tablespoon of Tony Cacheres seasoning
¼ teaspoon of Cumin
Salt to taste
Chipotle Shrimp
1 lb shrimp 51/60
1 teaspoon Tony Chacheres Creole seasoning
1 teaspoon chili powder
1 teaspoon kosher salt
1 teaspoon of Chipolte oil
½ TBSP garlic
2 teaspoons Olive oil
Pico De Gallo
7 Roma Tomatoes
1 Yellow Onion
3 Jalapeños Chopped - remove seeds
1 TBSP garlic
1 TBSP Chipotle chili powder
1 Juice of a lime
¼ cilantro
Chipotle Cabbage
2 cups finely cole slaw
¼ cup Chipolte Mayo
1 teaspoon Chili Powder
¼ cup cilantro
Toppings
avocado
lime
pico de gaillo
Instructions
Chipotle Lime Creama
In a small bowl whisk together the sour cream, lime juice and chipotle chili powder, and cumin. Season to taste with kosher salt. Refrigerate until ready to use..
Shrimp
Place the shrimp in a Ziploc bag adding spice mixture and let marinate for 30 minutes.
Spray the pan with olive oil and bring it to medium heat.
Add the shrimp and cook until the shrimp curls to a C, about 3 minutes.
Assembley
Assemble your tacos. I like to assemble mine in the following order: shrimp, pico de gallo, chipotle cabbage and lastly the chipotle lime creama dribbled on top.

Visit Teaspoon Of Goodness's profile on Pinterest.
You might enjoy these other recipes as well!