We all know that there is a popular chain with an amazing Cilantro Lime Rice Recipe, but did you know you can make it at home? This copycat version is truly delicious, easy, and a favorite side for tacos, enchiladas, or simply grilled chicken or fish. Bright flavors and low in fat, it makes a great option for any diet.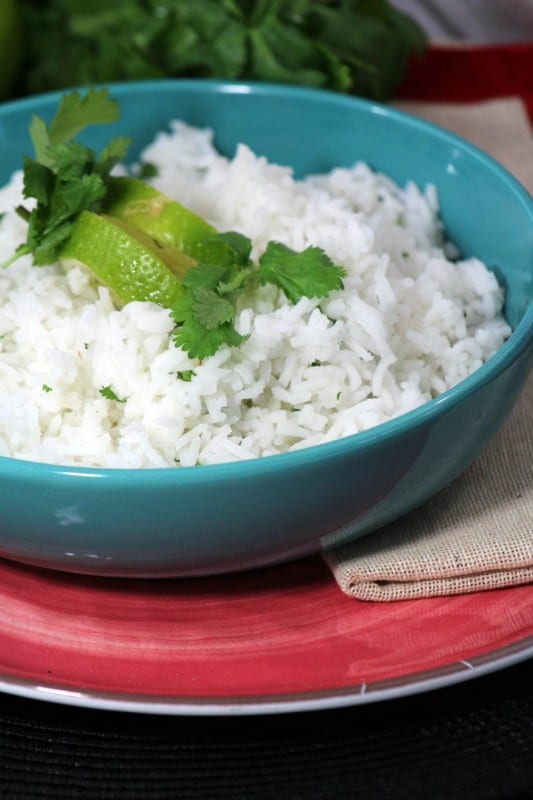 Pin
I could never get enough of the cilantro lime rice recipe when I visited the chain restaurant, so now that I can make it at home so easily, I know I'll have it on our menu plan at least a few times a month. Even though lime is the most prominent component, I was surprised to see the need for lemon juice in this recipe. It gives just the right balance, and without it – the rice just won't be the same.
Another important factor is the type of rice you use for this recipe. Basmati rice truly is one of the best options for any rice dish, but especially for this when you are looking for a light and fluffy end result. Not just any rice will work when creating this cilantro lime rice recipe for your family.
While this method recommends cooking the cilantro lime rice recipe in a traditional stovetop manner, you could easily convert this to using a classic rice cooker. This makes it a bit less hands-on and provides you with the same great flavor and texture you enjoy. Just make sure to follow the cooker cooking instructions, so you have the correct ratio of liquid to rice.
We love serving this yummy rice with our Chipotle Shrimp Tacos, but if you like a heartier rice, you may like our super delicious and Easy Fried Rice recipe instead!
Cilantro Lime Rice Recipe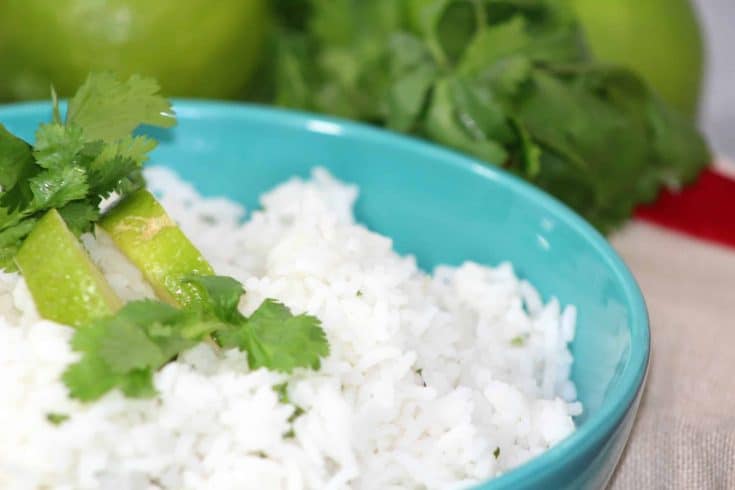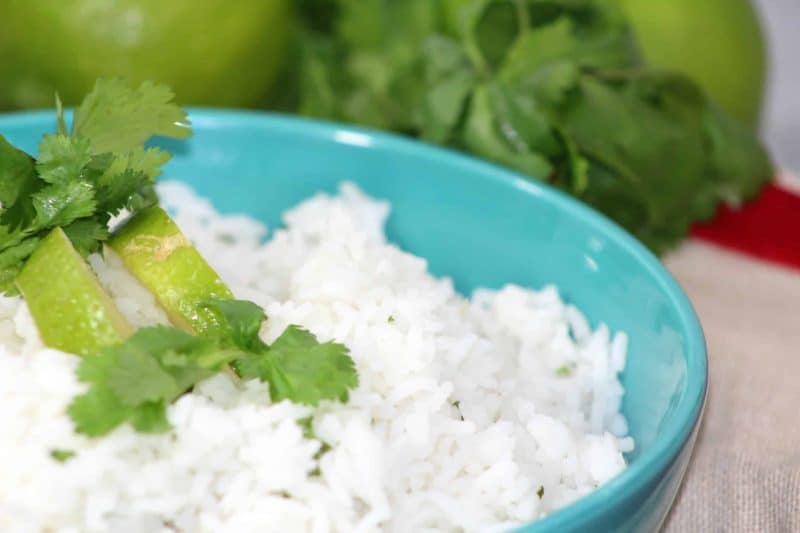 Cilantro Lime Rice Recipe
Prep Time: 10 minutes

Cook Time: 15 minutes

Total Time: 25 minutes

This Cilantro Lime Rice recipe is truly delicious, easy and of course a favorite side for tacos, enchiladas or simply grilled chicken or fish.
Ingredients
2 C Basmati Rice
2 tsp salt
1 Bay leaf
5 TBSP finely chopped Cilantro
1/4 cup Fresh Lime Juice
2 TBSP Lemon Juice
Instructions
Bring 8 C of water to a boil in a pot.
Add the rice, salt, and a bay leaf.
Return the water, rice, sale and bay leaf to a boil.
Boil for an additional 12 minutes , uncovered.
Remove the bay leaf.
Using a fine strainer drain the rice.
Rinse with hot water.
Put the rice in bowl.
Cut the cilantro into little pieces.
Juice the lime.
Juice the lemon.
Stir in the cut cilantro, lime juice and lemon juice.
Add salt if more seasoning is needed.
Notes
To freeze this recipe I will make it all except the cilantro. I will warm up in the microwave at dinner time and toss fresh cilantro in at serving time.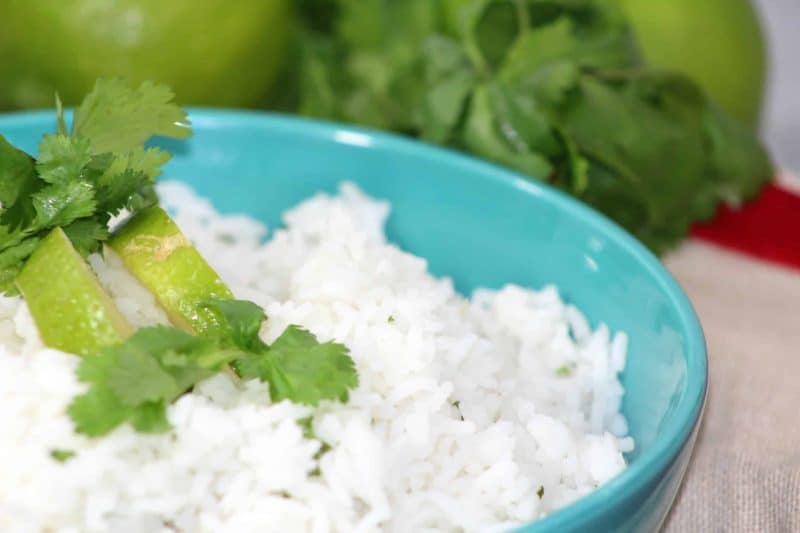 Pin
Visit Teaspoon Of Goodness's profile on Pinterest.


Pin