This Watermelon Cupcakes Recipe is sure to be a hit at your next barbecue or potluck event. There is nothing as classic in summer as fresh watermelon, unless, of course, it is a great watermelon cupcake that looks and tastes delicious.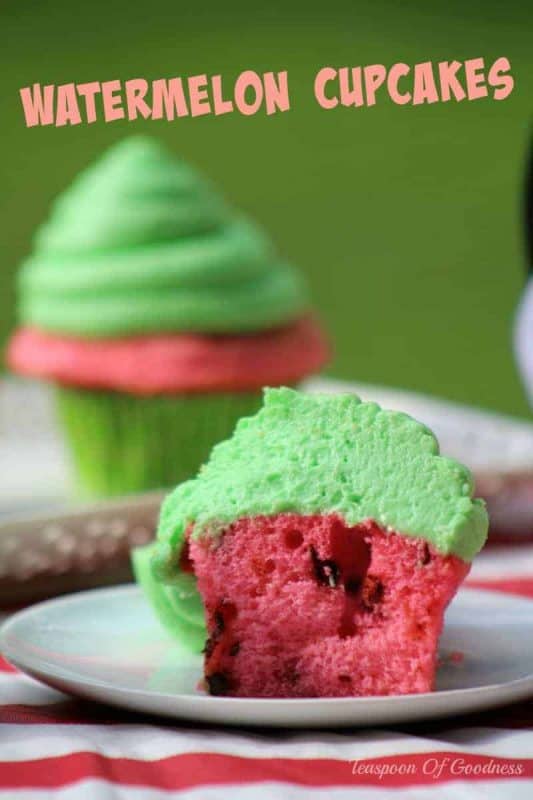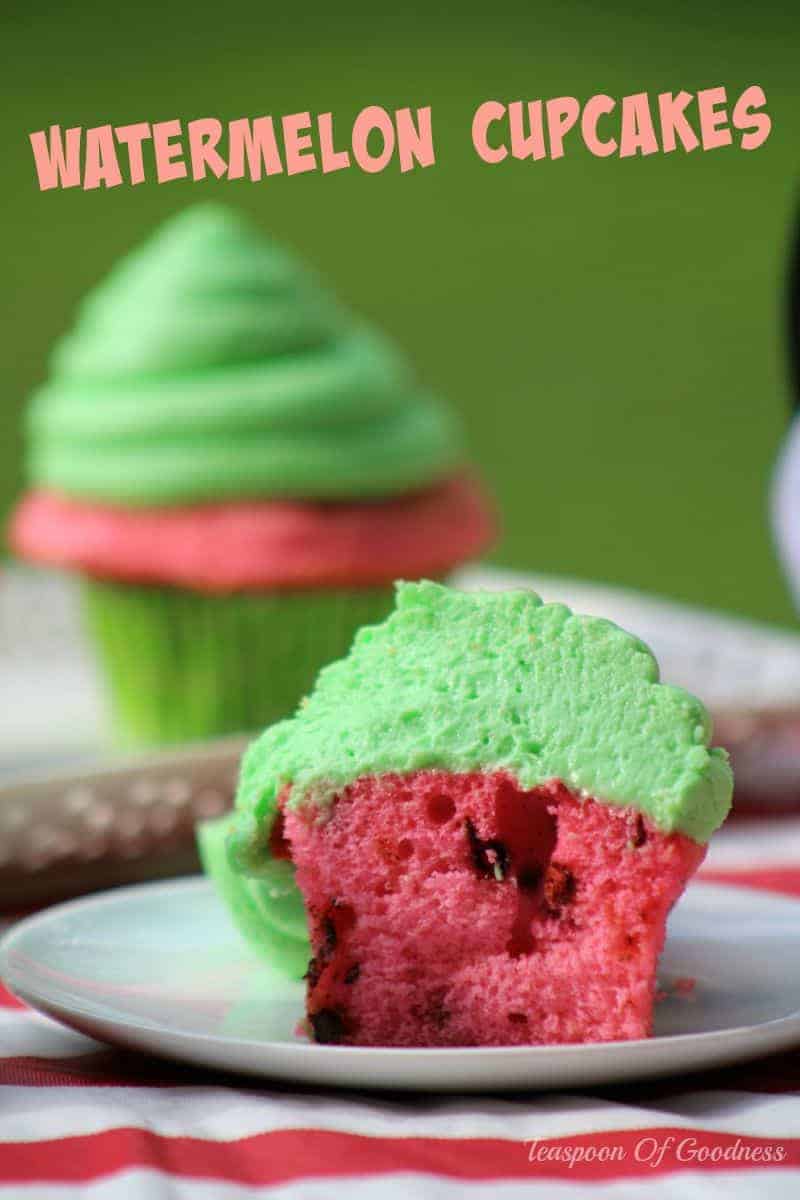 Pin
While this watermelon cupcakes recipe doesn't actually taste like watermelon, they look beautiful and just like a watermelon. A little food coloring and some chocolate chips make these super moist cupcakes look just like a watermelon in a cupcake liner.
Making cupcakes from scratch is much easier than you think. This recipe has a few ingredients to gather, but the assembly is truly simple. For light and moist cupcakes, you may consider sifting your dry ingredients together before combing them with other ingredients. Using cake flour is always an option but not necessary. Cooking these at a lower temperature for a bit longer is just what you need to do to make them moist, fluffy, and perfect when they come out of the oven.
The frosting for these watermelon cupcakes is the real star of the show. A truly delicious buttercream icing that pipes beautifully onto your cupcake (or cake). You may want to make a double batch because you will most likely be licking the spoon!
You'll notice that the ingredients include gel food coloring instead of drops. A gel food coloring simply provides better overall color and blends better than other types. If you don't have gel food coloring on hand, you can use traditional food coloring drops, but the colors won't be as rich and true.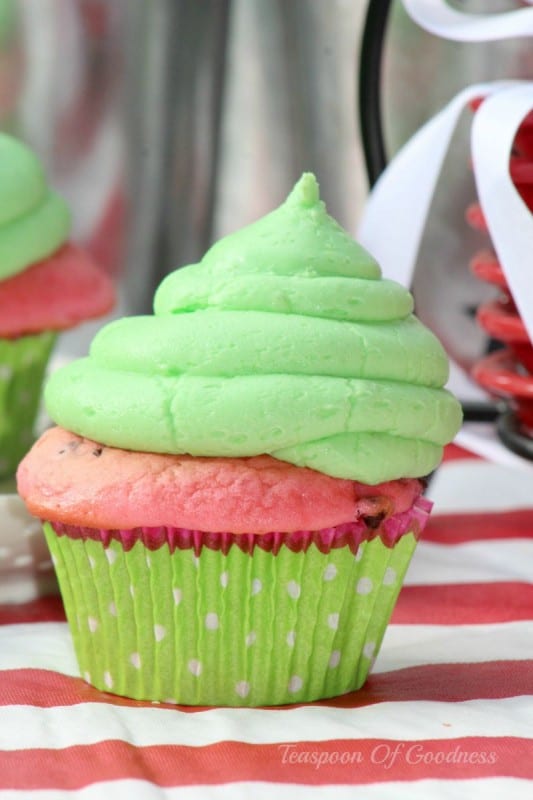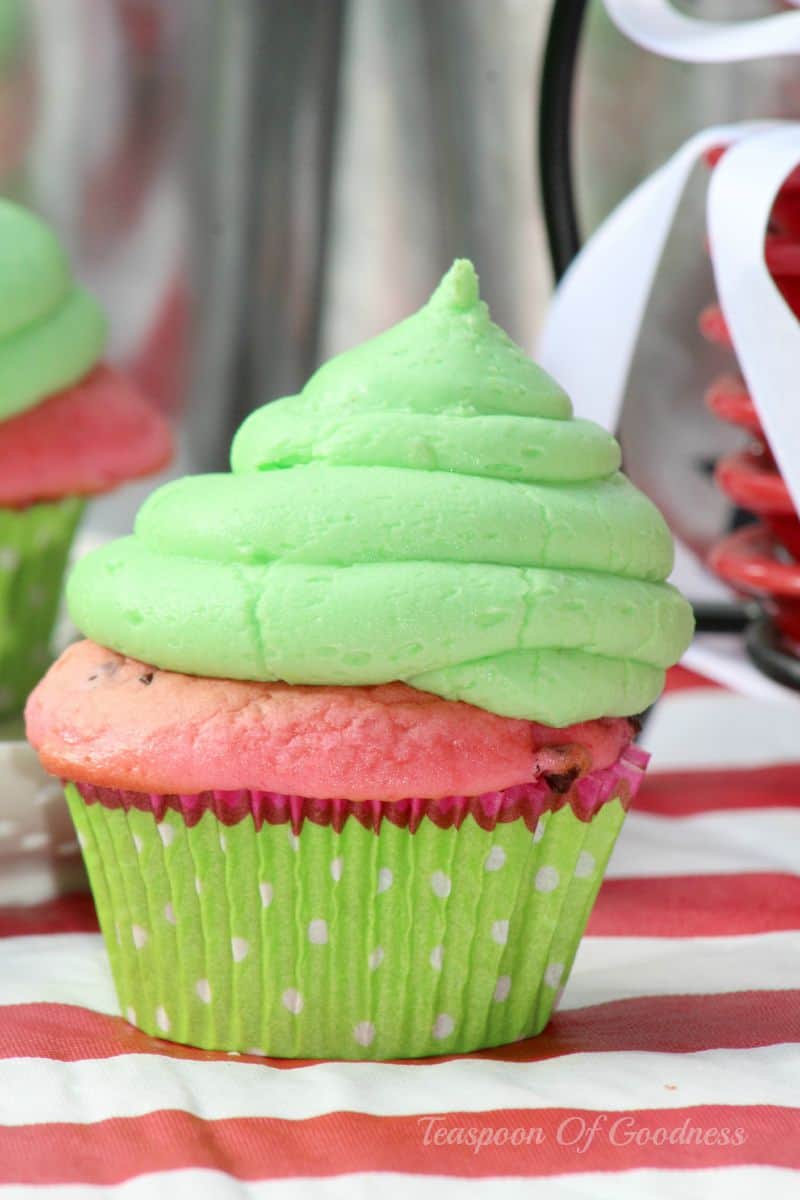 Pin
Watermelon Cupcakes Recipe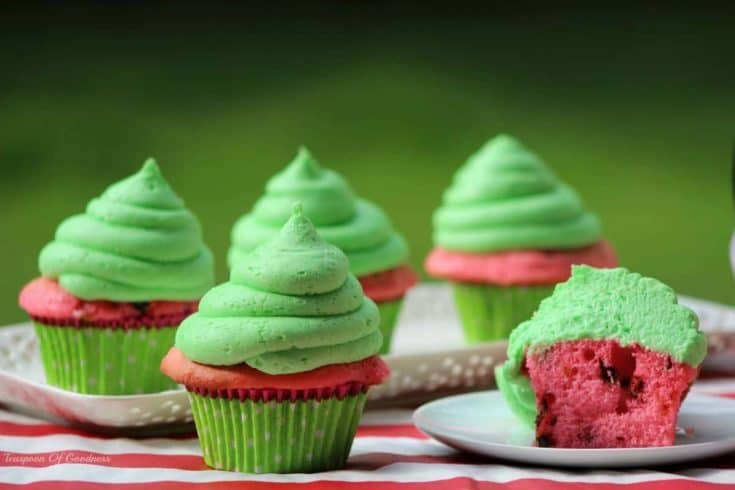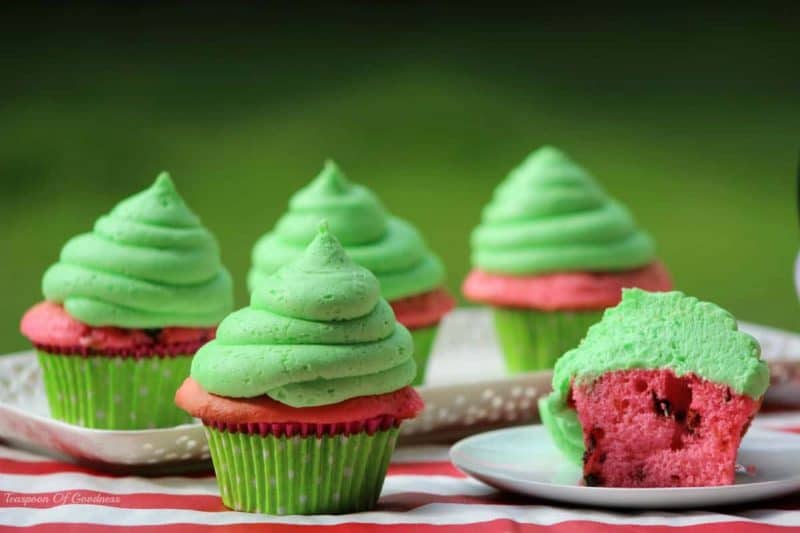 Watermelon Cupcakes Recipe
Prep Time: 20 minutes

Cook Time: 25 minutes

Total Time: 45 minutes
Ingredients
Cupcake Ingredients
½ cup unsalted butter at room temperature
2 egg whites at room temperature
2 eggs at room temperature
2 cups flour
1 teaspoon baking powdered
½ teaspoon salt
¼ teaspoon baking soda
¾ cup buttermilk
1 ½ cups sugar
1 teaspoon vanilla extract
1 teaspoon almond extract
1 cup mini chocolate chips
Red gel food coloring
Frosting Ingredients
2 sticks unsalted butter at room temperature
4-5 cups powdered sugar
4-5 tablespoons heavy whipping cream
Green gel food coloring
Instructions
Cupcake Directions
Preheat oven to 350 degrees
Place liners in cupcake pan
In a medium bowl, whisk together flour, baking powder, salt and baking soda. (Sift together if preferred).
In a separate large mixing bowl, beat the butter on medium to high speed for 30
seconds.
Add sugar, vanilla and almond extract to the butter and beat until combined.
Add in egg whites and eggs until well combined.
Alternate adding the flour mixture and buttermilk to the butter mixture. Beat on low speed until everything is just combined.
Add several drops of red gel food coloring until the batter looks watermelon red.
Add the mini chocolate chips and stir gently.
Fill each cupcake tin until they are 2/3rds full with batter.
Bake for 20-25 minutes or until toothpick inserted in center comes out clean.
Allow cupcakes to cool in pan for 10 minutes, then remove and allow to cool
completely on wire rack.
Frosting Directions
Blend the butter and powdered sugar with electric mixer until it looks light and cream.
If it doesn't cream, add the heavy whipping cream.
Test to see if the frosting can form and hold a stiff peak by taking a large spoonful and
turning it upside down. If it doesn't fall, it is ready. If he frosting falls off the spoon then add more powdered sugar ½ cup at a time testing after each additional amount is added.
When frosting is ready, add several drops of green gel food coloring. It should look
pastel to medium green to resemble the rind of a watermelon.
Stir well to blend throughout.
Use a pastry bag and large frosting tip to frost your cupcakes as desired.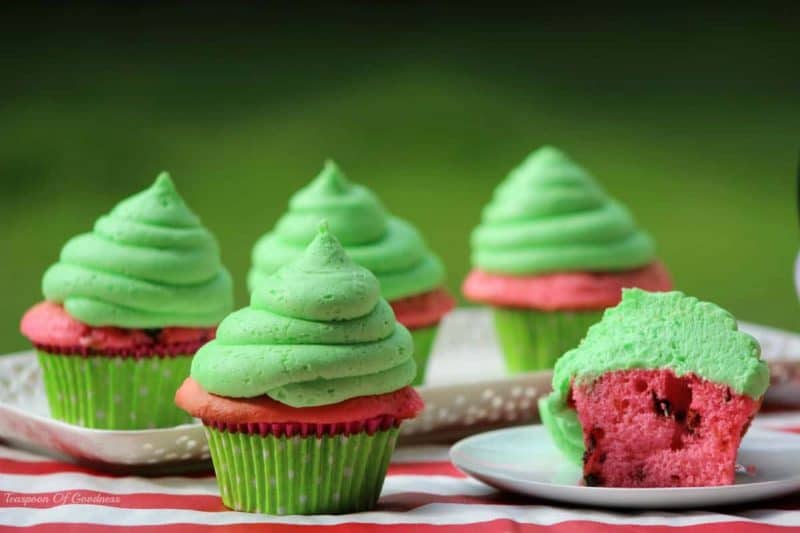 Pin
This watermelon cupcake recipe takes a bit more time than a boxed mix, but the result is a delicious cupcake everyone will love to eat!
Looking for more cupcake recipes? Don't miss these!
Sour Octopus Cupcakes for Kids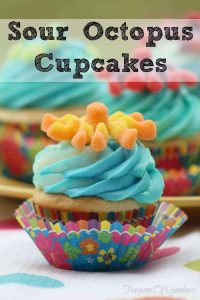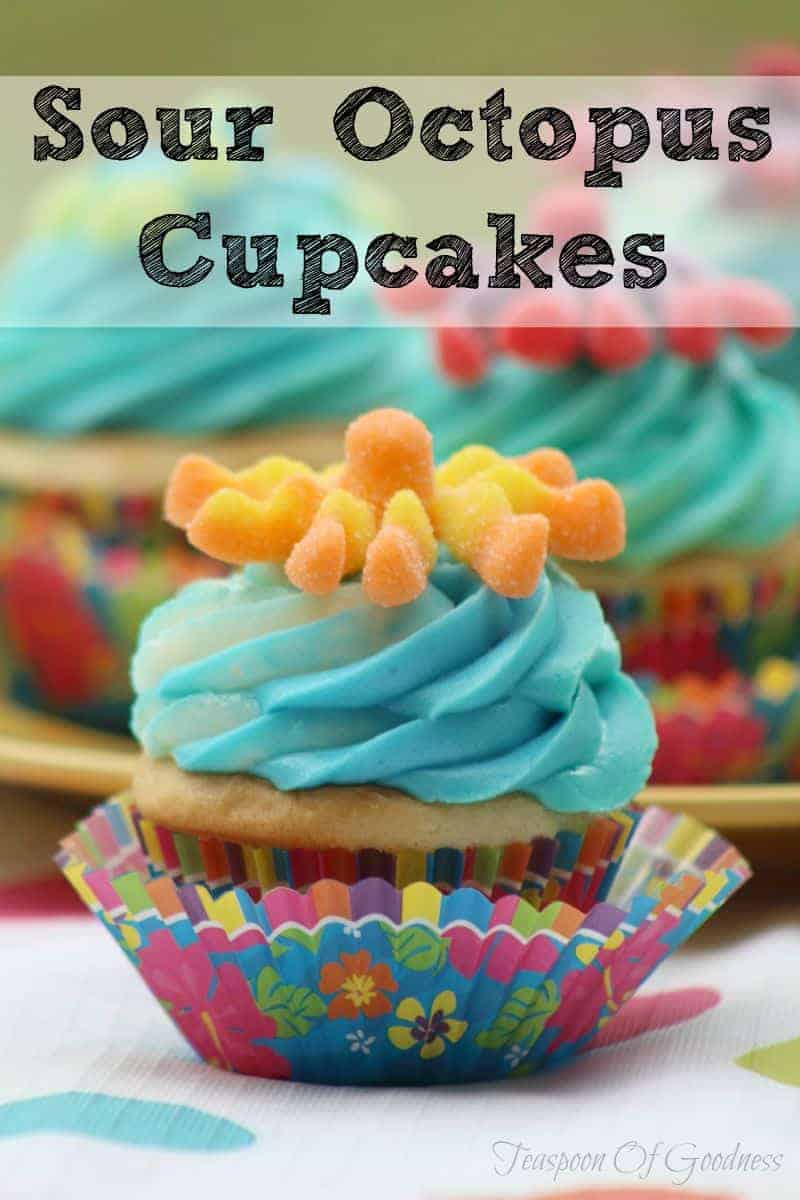 Pin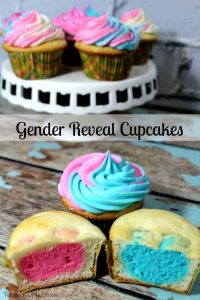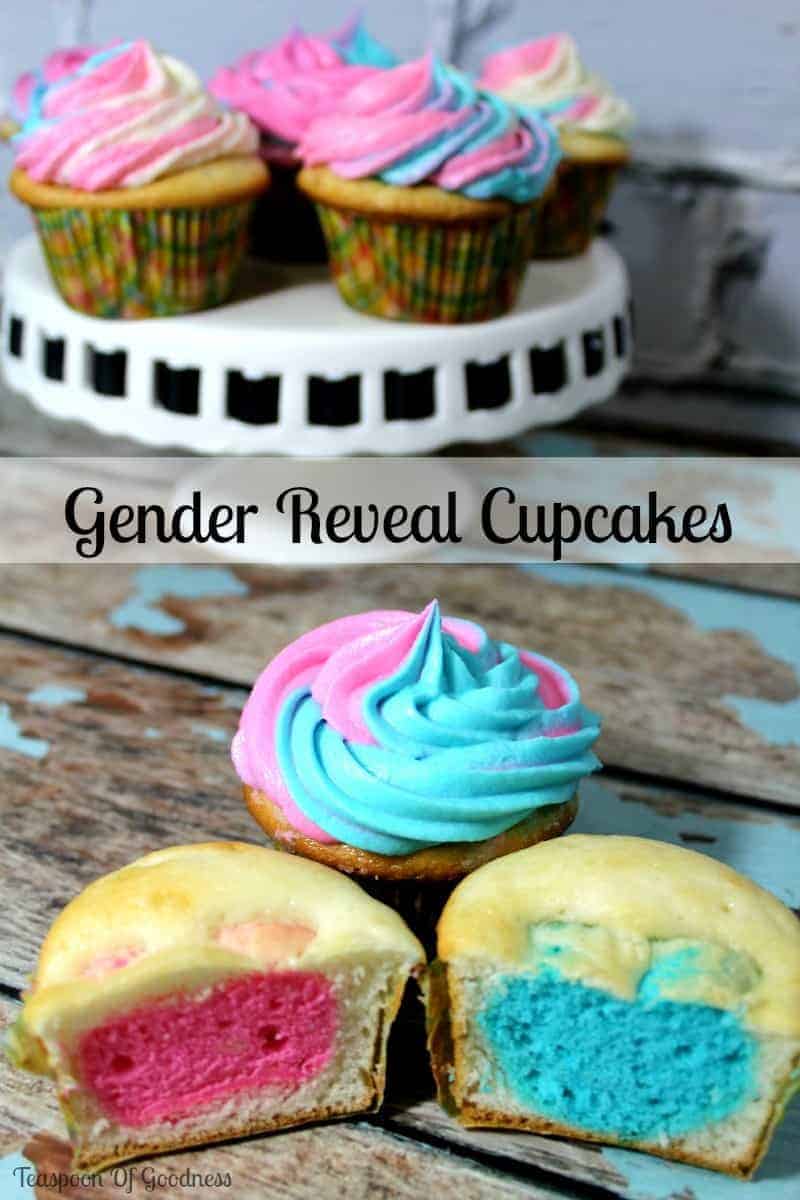 Pin
Lemon Blueberry Cupcakes with Lemon Buttercream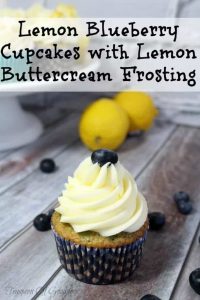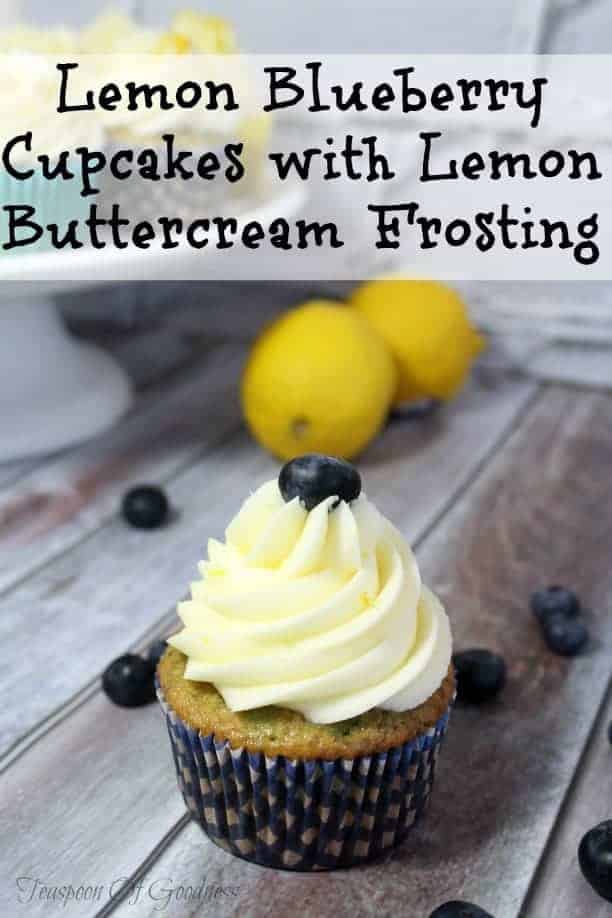 Pin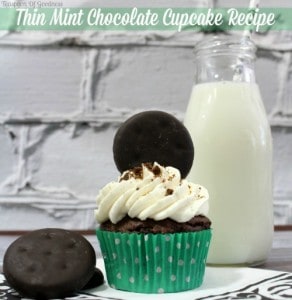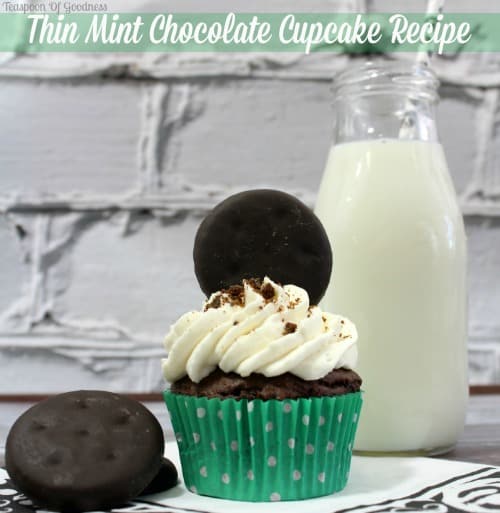 Pin
Visit Teaspoon Of Goodness's profile on Pinterest.