I am always on the hunt for new desserts that wow, and boy do I have a treat for you! This Thin Mint Chocolate Cupcake Recipe is something worth trying. The mixture of mint and the chocolate together is simply decadent. The next time you're looking for a dessert that makes your mouth water, this is it.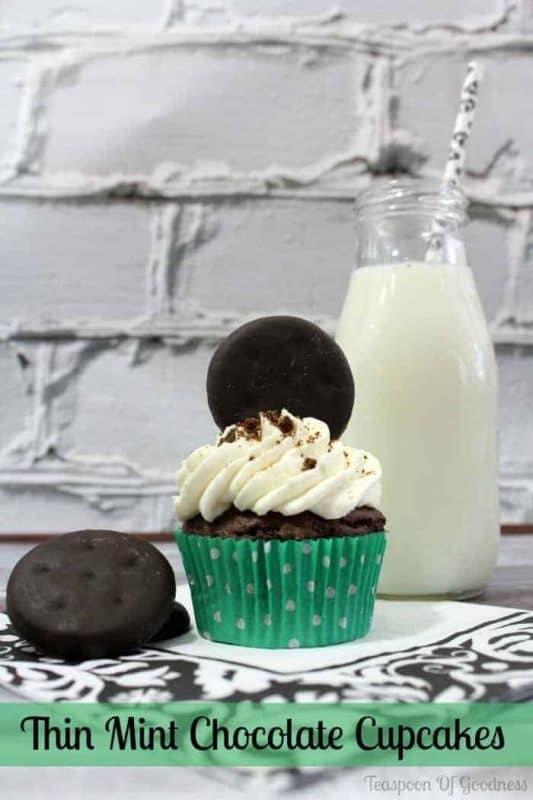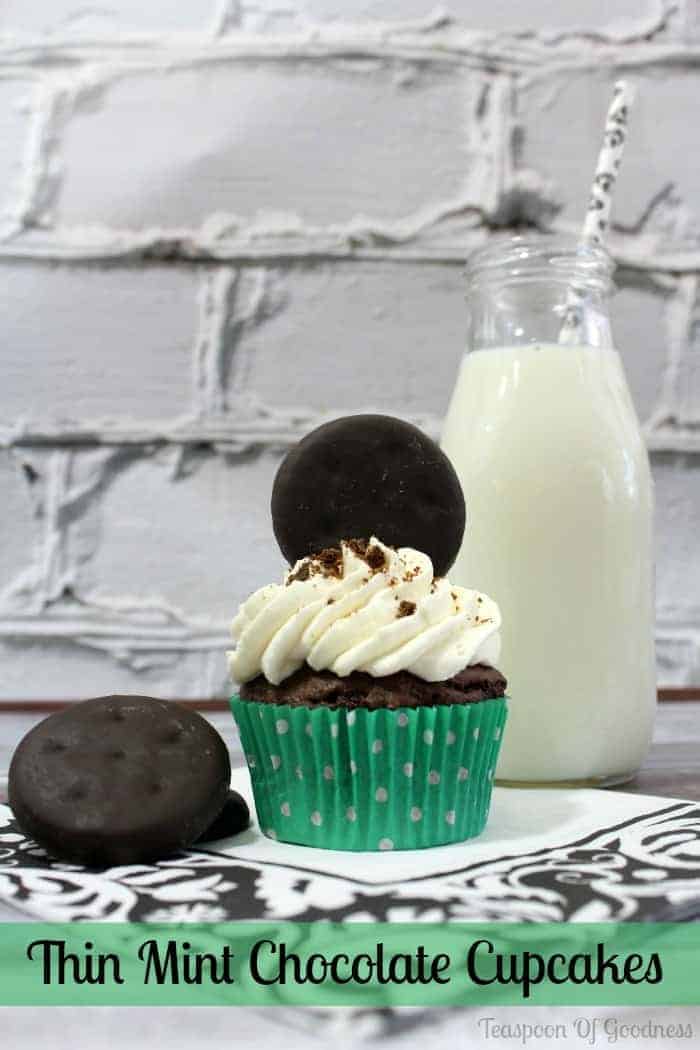 Pin
Of course, I promise that the process of the Thin Mint Chocolate Cupcake Recipe is also incredibly easy. Nothing tastes better than a dessert that doesn't keep you in the kitchen all day and still comes out looking amazing! So go find a girl scout and get to enjoying these decadent Thin Mint Chocolate Cupcakes!
Thin Mint Chocolate Cupcake Recipe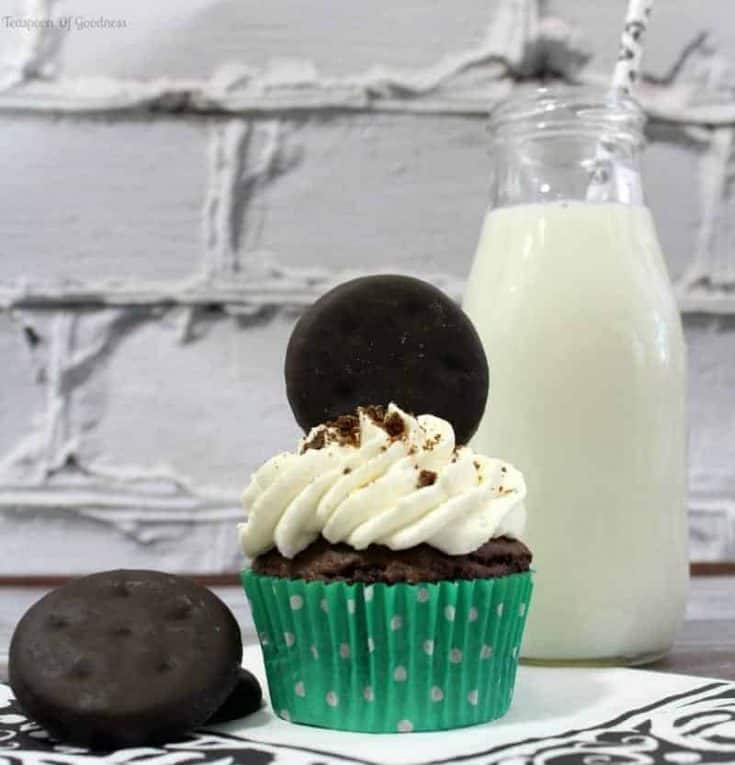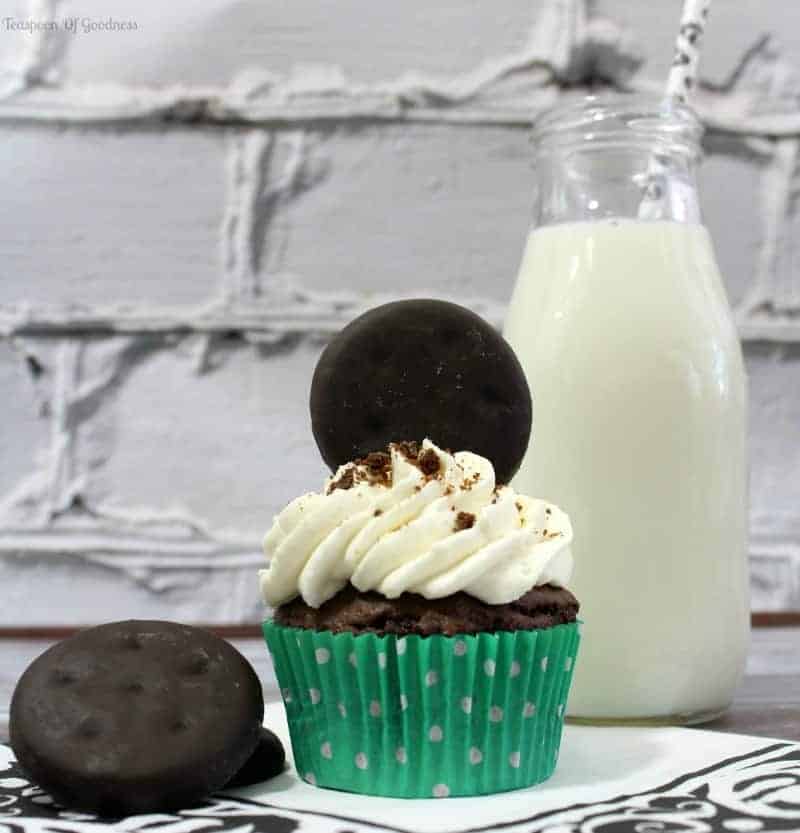 Thin Mint Chocolate Cupcake Recipe
Ingredients
Cupcake
1/2 cup unsweetened cocoa powder
3/4 cup all-purpose flour
1/2 teaspoon baking soda
3/4 teaspoon baking powder
1/4 teaspoon salt
2 large eggs, room temperature
1/2 cup granulated sugar
1/2 cup light brown sugar
1/3 cup vegetable oil
2 teaspoons vanilla extract
1/2 cup buttermilk
Frosting
1 8 ounce package reduced-fat cream cheese, softened
1/2 cup white sugar
1 - 1 1/2 teaspoon mint extract
2 cups heavy cream
Instructions
Cupcake
Preheat the oven to 350F degrees.
In a large bowl, mix the cocoa powder, flour, baking soda, baking powder, and salt together until thoroughly combined
Set aside.
In a medium bowl, whisk the eggs, sugar, brown sugar, oil, and vanilla together until completely smooth.
Pour half of the wet ingredients into the dry ingredients
Next add half of the buttermilk
Gently stir - about 5 stirs
Repeat with the remaining wet ingredients and buttermilk
Add 8 crumbled Thin Mint cookies to the mix and fold in
Stir until just combined. The batter won't be very thick
Pour the batter into the liners - fill only 3/4 full
Bake in batches for 18-19 minutes, or until a toothpick inserted in the center comes out clean
Allow to cool completely before frosting
Frosting
Combine the cream cheese, sugar, mint extract in a large mixing bowl or the bowl of a stand mixer.
Fit the mixer with the whisk attachment and mix on medium speed until smooth.
While the mixture is still whipping, slowly pour in the heavy cream.
Stop and scrape the bottom of the bowl a couple of times while you continue whipping until the cream can hold a stiff peak.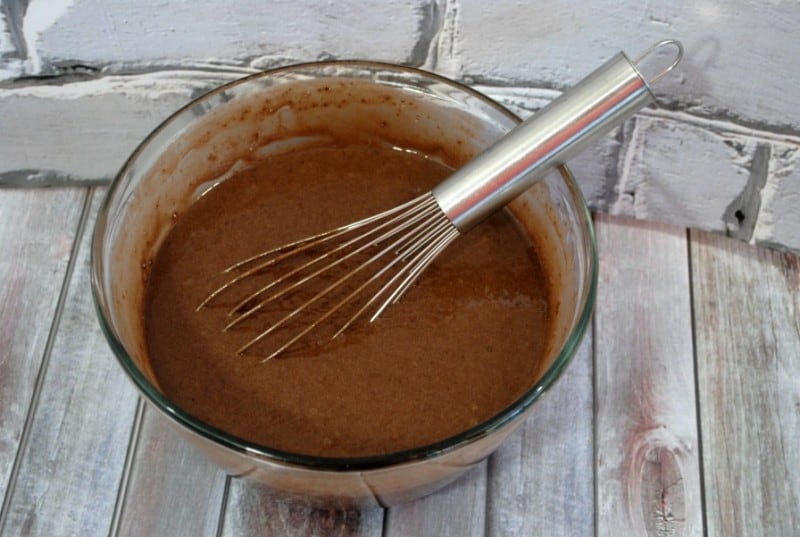 Pin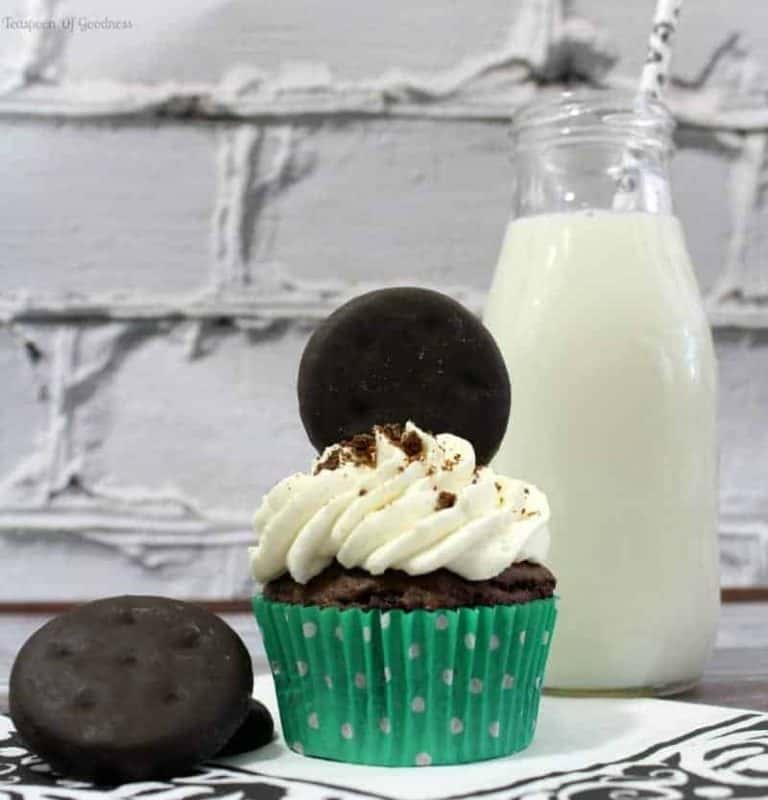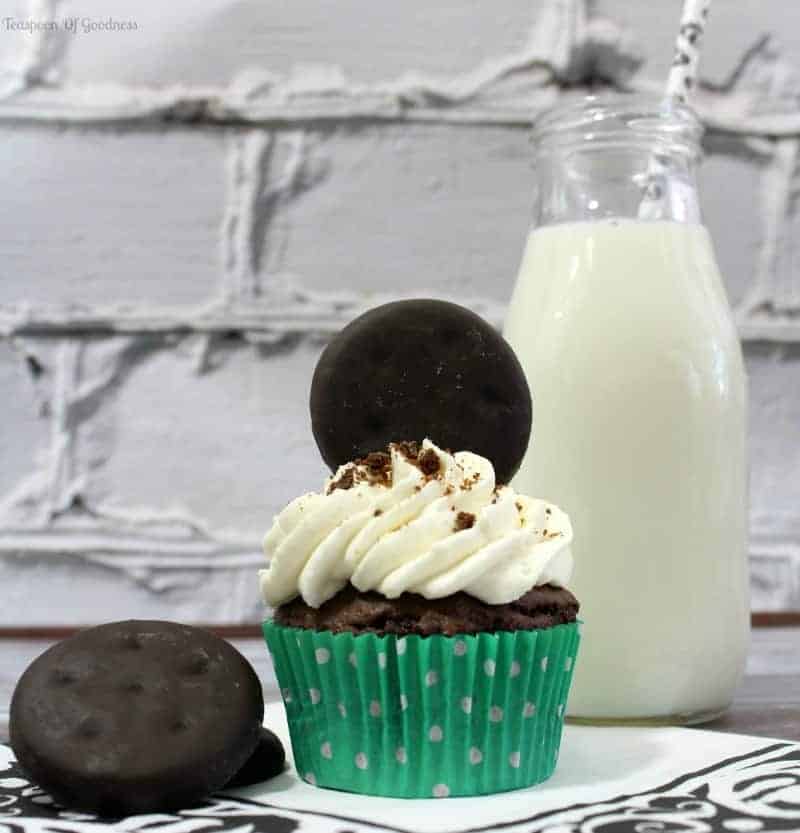 Pin
Do you have a favorite Girl Scout cookie flavor? Have you tried the newest ones this year?