This Tuna Sliders Recipe is a great, easy meal that everyone will love. It's so simple and easy to throw together, and of course, it is a kid-friendly recipe that everyone in your family will love.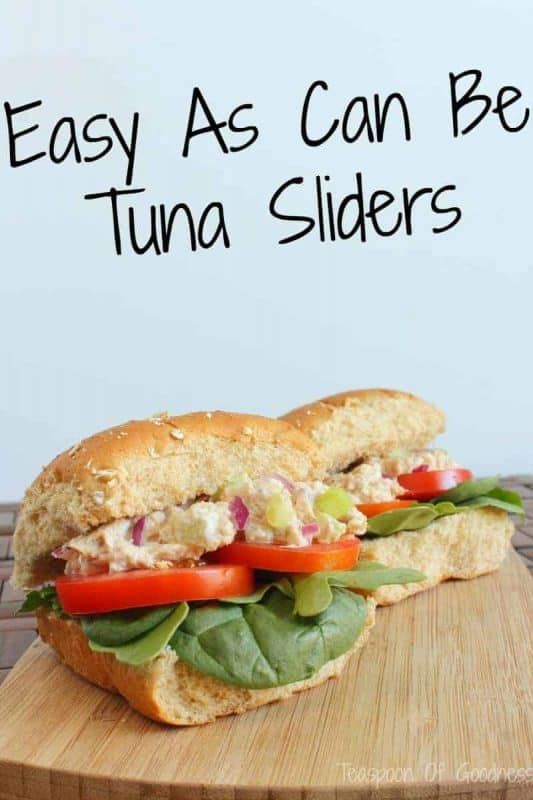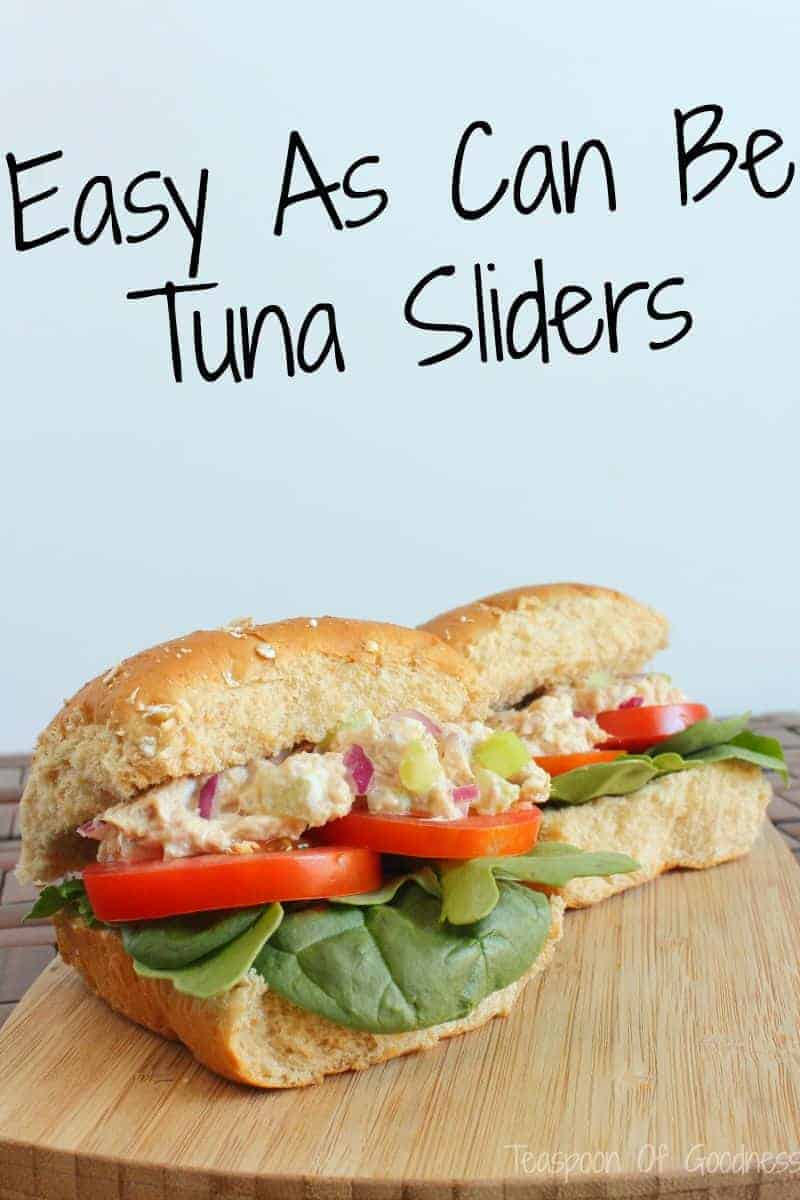 Pin
Canned tuna is a staple item that is inexpensive, healthy, and a great option to keep in your pantry for last-minute meals. This tuna sliders recipe combines a few tasty veggies and a delicious dressing to make a simple classic sandwich feel special.
I love the addition of a hard-boiled egg to the tuna. It adds a bit of heartiness and helps the tuna stretch farther. Stretching your grocery budget is always a good idea, and with the addition of spinach and arugula, you won't feel guilty about feeding these to your kids. The added healthy greens bump up the nutrients making this a great choice for lunch or lighter evening meal.
Hard-boiled eggs can often be a tough food for some to prepare correctly. You may wish to go the simple method by purchasing eggs already hard-boiled in your grocery store. If you prefer to do it yourself, the best method to have a perfectly boiled egg is to place your egg in a pot and cover it with water. Bring that water to a boil, cover, and remove from heat. Leave for 12 minutes, then drain water and rinse in cool water before peeling.
Two ways that you can make these tuna sliders even healthier, while still being yummy, is to buy tuna in water instead of tuna in oil, and you can also skip the roll and serve on cucumber slices.
Tuna Sliders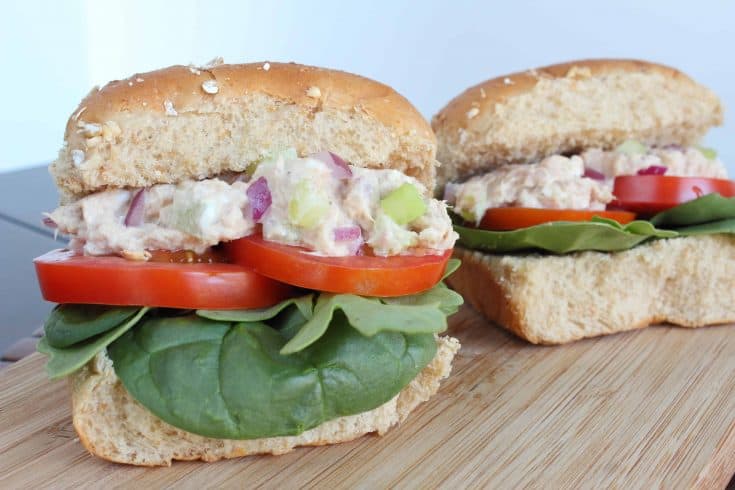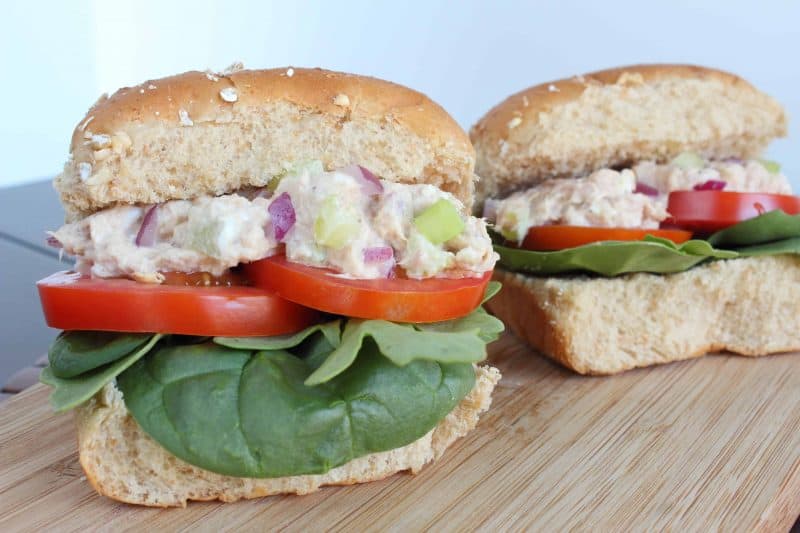 Easy As Can Be Tuna Sliders
Ingredients
2 Cans Tuna
¼ Cup Mayonnaise
1 Hard Boiled Egg, chopped
1 Celery Rib, finely chopped
2 Tbsp. Red Onion, finely chopped
1 Lime, juiced
Salt
Pepper
2 Roma Tomatoes, sliced
Baby Spinach
Arugula
Wheat Rolls
Instructions
Combine the tuna, mayonnaise, egg, celery, onion and lime juice.
Season with salt and pepper to taste.
Cut rolls in half.
On the bottom of each roll make a layer of Spinach, Arugula, Tomato, Tuna and top with the other half of the roll.

This tuna sliders recipe is a great option for lunch or a light dinner!
Visit Teaspoon Of Goodness's profile on Pinterest.