Fire up your grill and make some of these 15 Tasty BBQ Recipes! It's time to enjoy the beautiful warmer weather outside, and that, to many, means turning on the grill and making some of our favorite bbq recipes. Whether it is chicken, beef, or pork, there is something on this list for everyone to enjoy this year!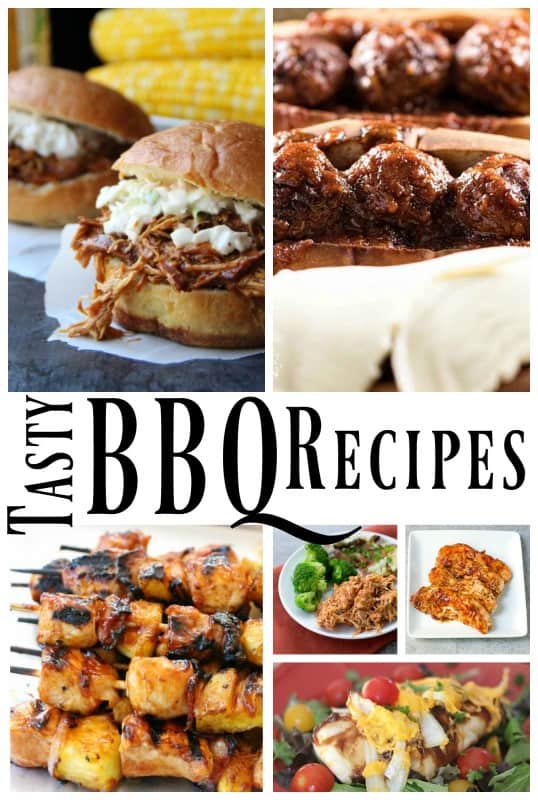 Pin
15 Tasty BBQ Recipes
BBQ Recipes like these are perfect for getting ready for weekend gatherings with your friends and family. Not only do they get everyone outdoors in the beautiful sunshine and nice weather, but there is something super easy about making bbq recipes.
Serve up these BBQ Recipes with your favorite side dishes and desserts. I love our Lemon Bars Recipe is a light and refreshing recipe to enjoy at the end of an otherwise heavy meal. Serve up some great lemonade and delicious sides, and don't forget a few fresh veggies or a fruit tray to create a wonderful weekend barbecue event everyone will enjoy.