Moms and kids are both on the go these days. With being on the go all the time, my little one and I got smart. He gets hungry at the craziest times, so I want to be prepared whenever I can. I wanted to share 10 places you can store your Gerber® Smart Flow™ Pouch. Keep in mind that the pouch needs no refrigeration, so there are lots of places you can store it to make your life easier. Here we go!
10 Perfect Places for the Gerber® Smart Flow™ Pouch
1. Store it in the diaper bag. This is the perfect place for a Gerber® Smart Flow™ Pouch. Stays cool and it's there when you need it.
2. In the cupboard. Sometimes you need to grab something quick for the tots and this is the best place to store it.
3. In a lunchbox. Are you going for a picnic for the day? Stick the Gerber® Smart Flow™ Pouch in the lunchbox. It'll stay nice and cool and ready for your tot to eat.
4. Store it in your purse. If you don't keep your purse in a hot car, store your Gerber® Smart Flow™ Pouch in there. You'll have it for whenever your kiddo gets hungry.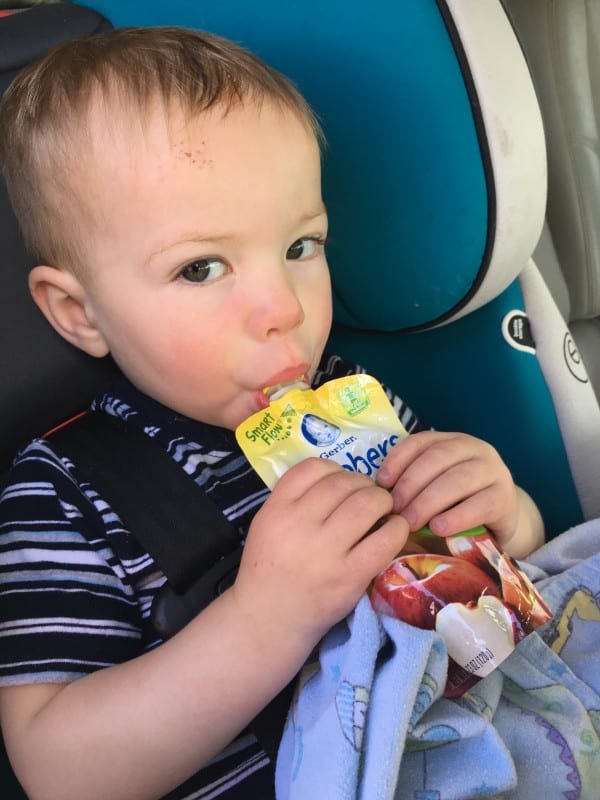 5. In the baby's room. Hey, you never know when your toddler may be up for a midnight snack.
6. In your office. Whether you work from home or have an office, the Gerber® Smart Flow™ Pouch can be stored perfectly in there.
7. Snack drawer, please. Hey, moms get to have their snack drawer, it's only fair that the toddler has something delicious and nutritious to snack on in there.
8. In the stroller. Going for a walk? Put a pouch in the stroller for your on-the- go moments. If your toddler gets hungry along the way, you'll have something for them to snack on.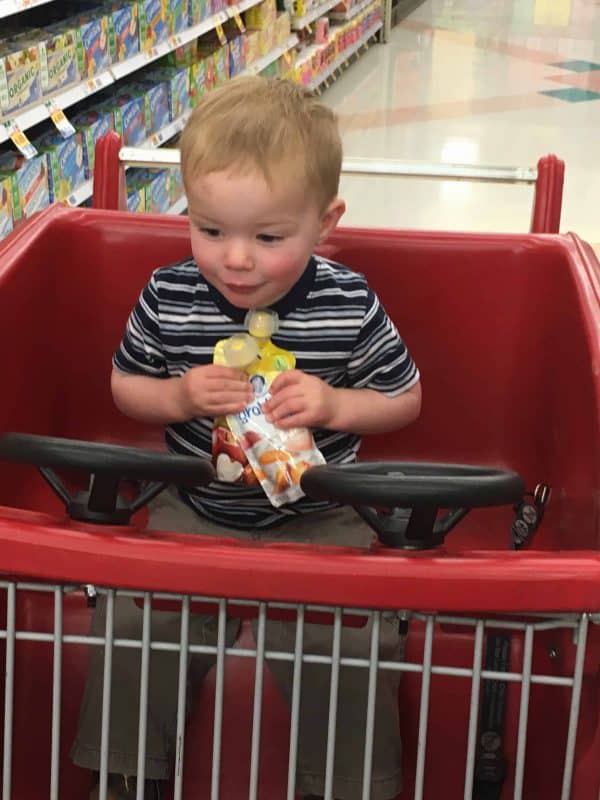 9. With the other toddler snacks. If you'd like to put all the toddler's snacks in one area, then you can add the Gerber® Smart Flow™ Pouches. Remember they don't need to be refrigerated.
10. Keep them in the pantry. That's right. If you don't have a particular place to store them, the Gerber® Smart Flow™ Pouches can go right in your pantry. They don't need a special place, right with your other food works wonders.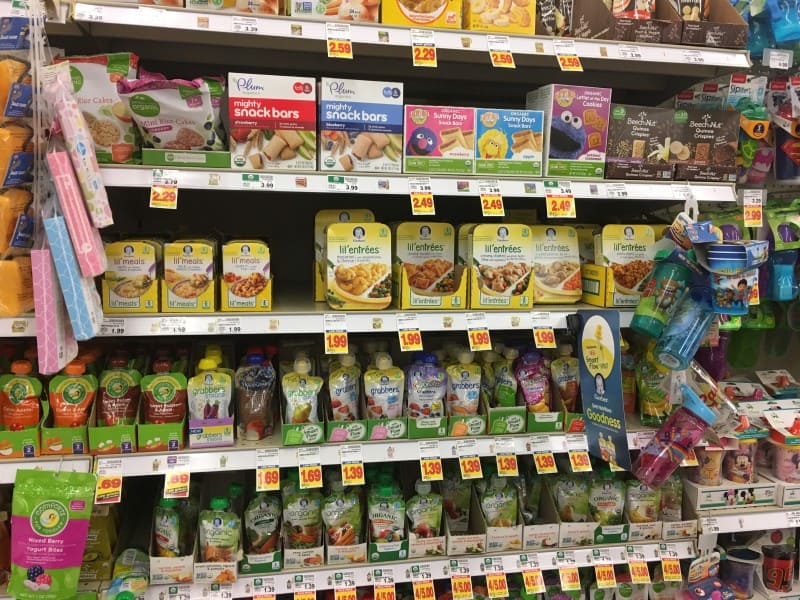 Ever since I had my last "baby" I have been keeping these Gerber® Smart Flow™ Pouch on hand! These pouches aren't just for toddlers or babies either, they work wonders for after school snacks for my older kids. I love that the Gerber® Smart Flow spout helps to keep things clean on the go too. My kiddo can walk around with it without making a huge mess. There's a unique clear cap, customized flow control, and a molded spout that helps get the yummy goodness into their tummies and not onto the floor. Less mess is a win for everyone. I love that it can be a #PouchWin instead of a #PouchFail.