Everyone loves a good taco and these stuffed zucchini taco boats are a delicious alternative to your traditional tacos. Stuffed zucchini taco boats have lower carbs than the corn or flour tortilla tacos. The perfect mixture of veggies to keep your belly full while getting your veggie intake for the day. This recipe is a great way to make use of the extra zucchini from the garden this summer.
To make these stuffed taco boats you will need the following ingredients: ground beef, taco seasoning, canned black beans, green bell pepper, zucchinis, shredded cheese and various toppings.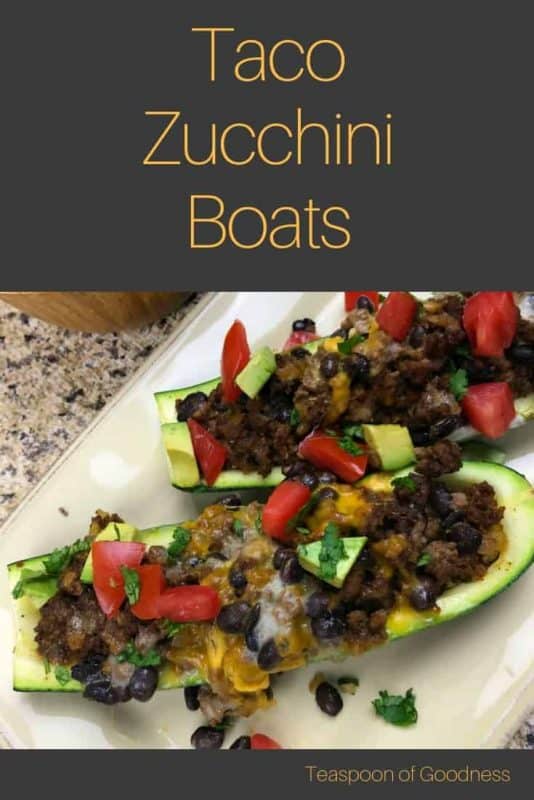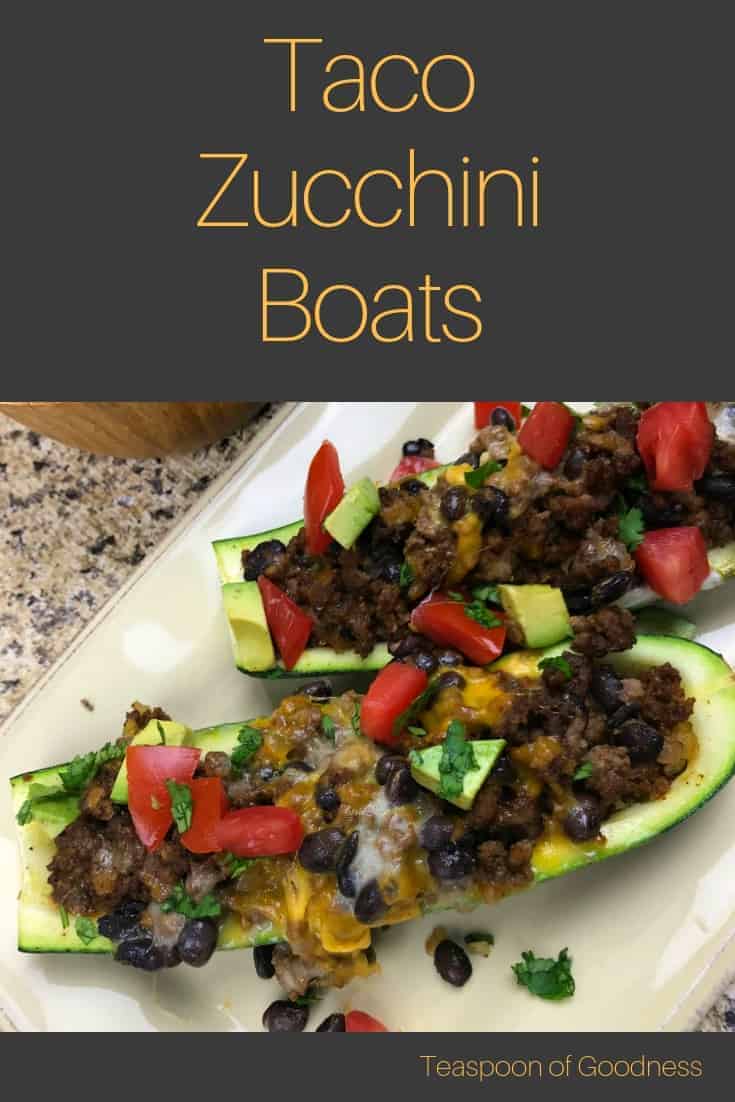 Pin
These zucchini taco boats are a unique twist on taco night, while the kids may not jump for joy when you opt to go this route for taco night, they may get used to this new option on occasion. The healthier taco boats made using my recipe below will surely help your family eat healthier, and feel good about taco night. The ingredients can be adjusted to match your desires, but the overall concept remains the same, fill zucchini with ample taco fillings for your taco night pleasure.
Whether you're looking to start a low-carb lifestyle or simply want a new taco recipe to try, these stuffed zucchini tacos will surely be a great option. From the delicious taste of zucchini to the meats and veggies placed within the hollowed out zucchini, your taste buds will smile with happiness as you indulge in this low-carb, healthier taco treat for taco night.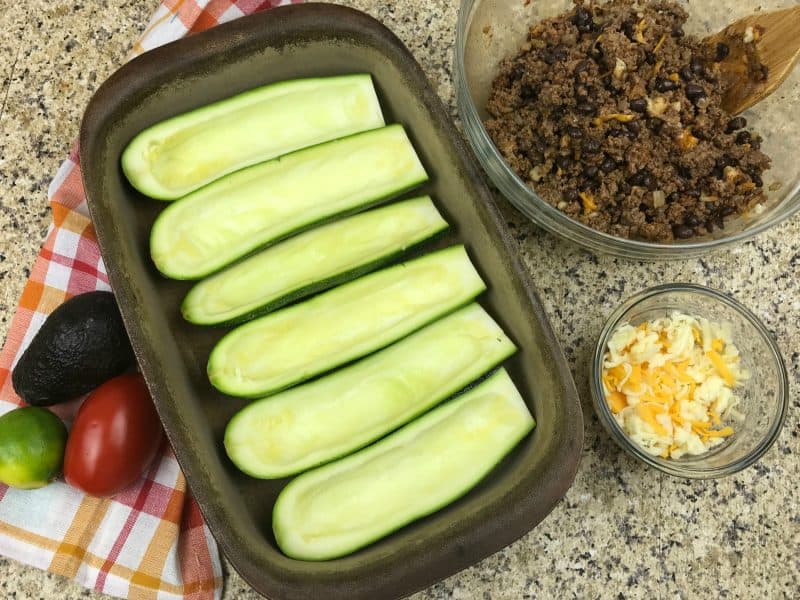 Pin
Tips & Tricks to Making Stuffed Zucchini Tacos
---
Add extra cheese to give this a cheesy texture.
Switch out sour cream for Greek yogurt to reduce calories even further.
Exchange filling options for other low-carb options.
The zucchini is fully cooked when it's tender with a slight crisp.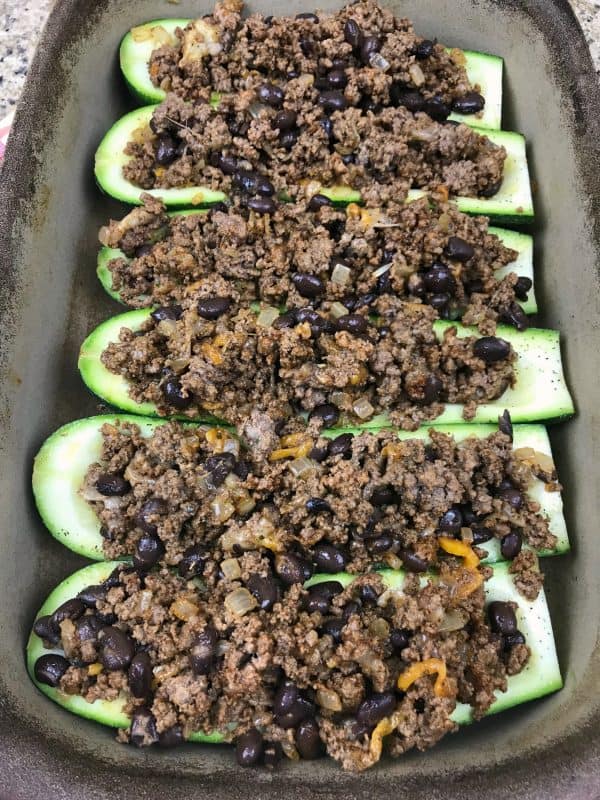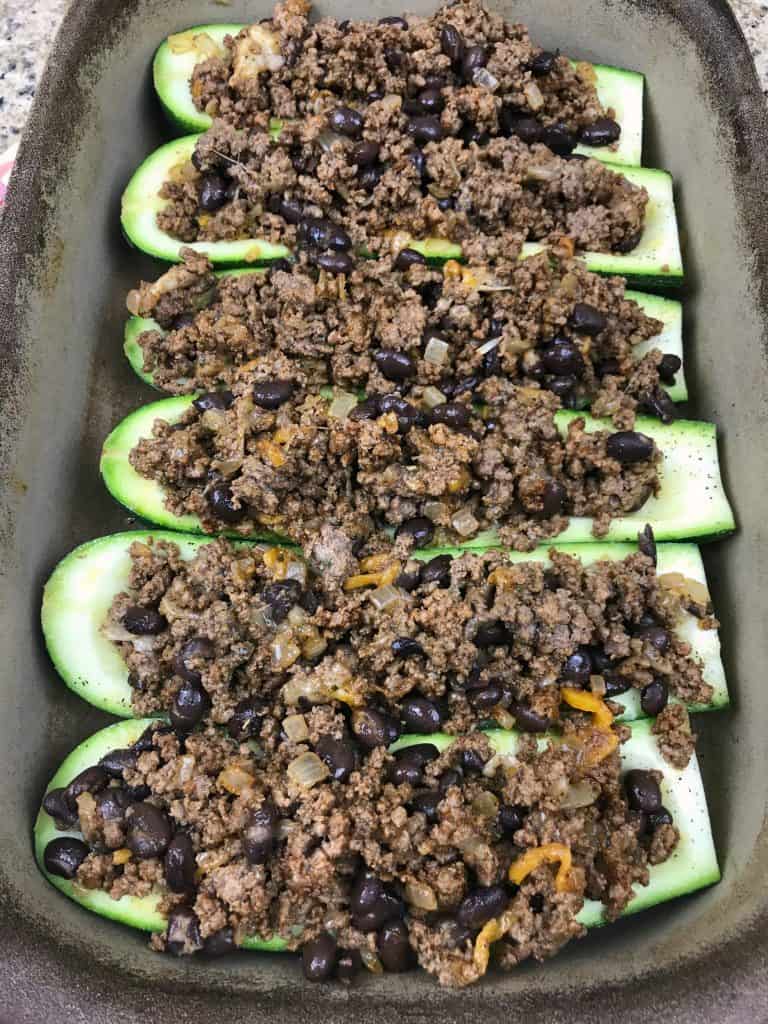 Pin
STUFFED ZUCCHINI BOAT FAQS
---
Here are some of the most frequently asked questions about Stuffed Zucchini Tacos:
What vegetables do you put in tacos?
You can put any vegetables into your stuffed zucchini taco boats as you want. There are many vegetables that go well for tacos, such as tomatoes, onions, pepper, jalapenos and even garlic.
How do you make a zucchini boat?
Trim the ends off of the zucchini, cut the zucchini in half lengthwise, scoop out the pulp of the zucchini leaving about a 1/2 inch of the outer zucchini to form a shell.
YOU MIGHT ALSO ENJOY THESE OTHER LOW CARB RECIPES
---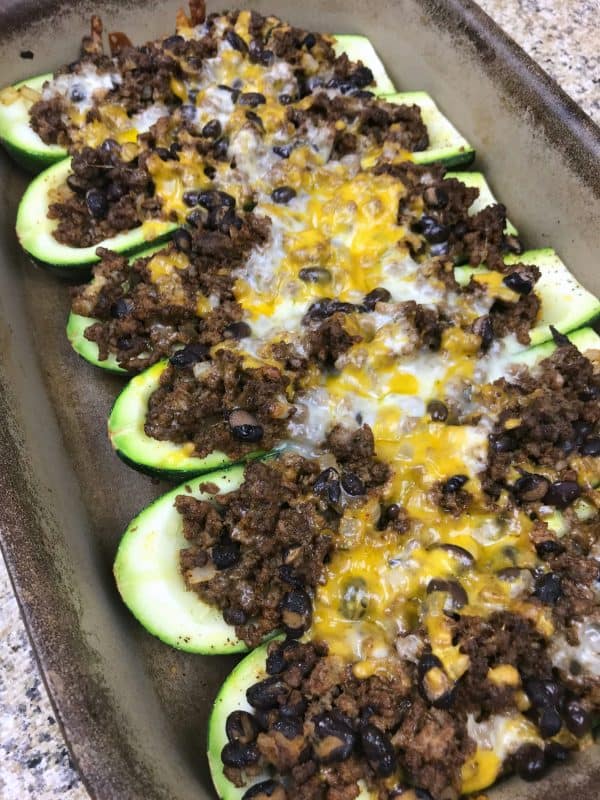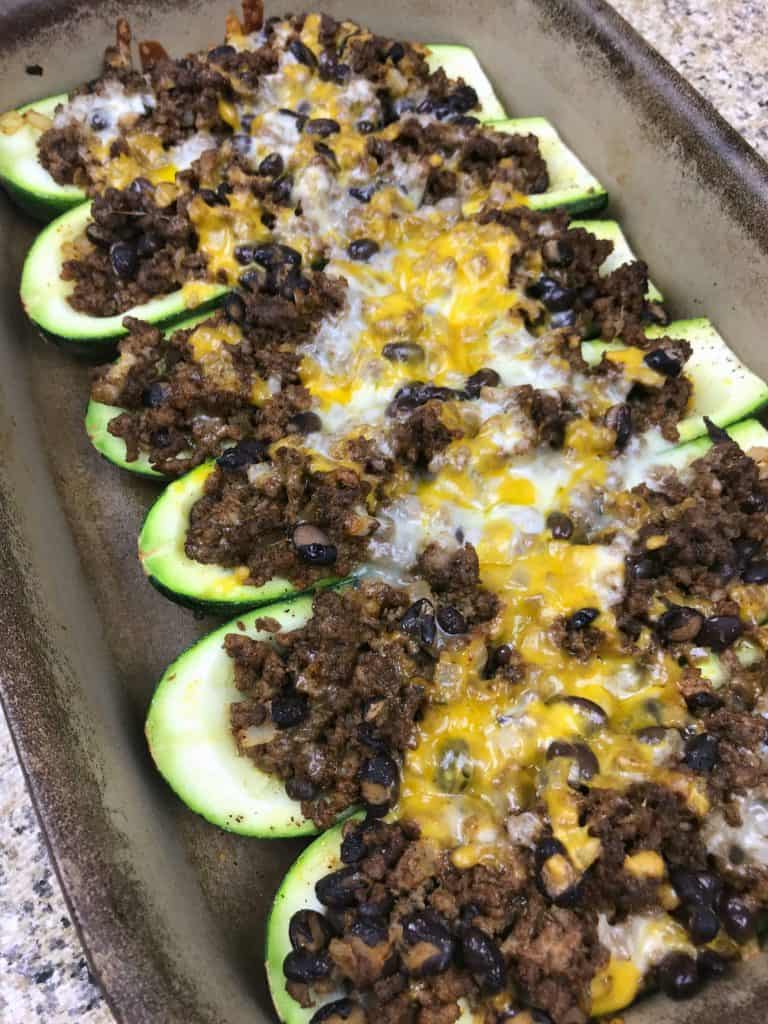 Pin
Stuffed Zucchini Taco Boats
---
These stuffed zucchini taco boats are a delicious alternative to regular taco night. Lower-carb option for a healthier diet and lifestyle.
If you loved these Taco Boats let me know with a 5 star rating!
Yield:

4
Stuffed Zucchini Taco Boats
Ingredients
1 pound ground beef or ground turkey
1 packet taco seasoning
1/2 green bell pepper, minced
4 small to medium zucchinis
1 - 2 cups shredded cheese
Guacamole, optional
Salsa, optional
Instructions
Preheat oven to 350.
In a skillet brown ground beef. Add taco seasoning and follow directions on package.
Add black beans to taco meat.
While the ground beef is cooking, slice zucchini down the center, giving you two long pieces from each zucchini.
Scoop out seeds and place on a baking sheet.
Fill your zucchini halves with the taco mixture.
Bake your stuffed taco boats for 10-15 minutes.
Remove boats from oven and top with cheese.
Place back in oven just long enough to melt the cheese.
Remove from the oven once more and serve with salsa and guacamole.